Delhi School of Economics: Offers MBA (HRD) and MBA (IB), placement, fees, selection process informed here
Delhi School of Economics offers Masters in Business Administration (MBA) with specialization in Human Resource Development (HRD) and International Business (IB).
Students who are keen on pursuing masters in management can consider this institution which is located in the national capital of India where there is no dearth of highly admired educational institutions.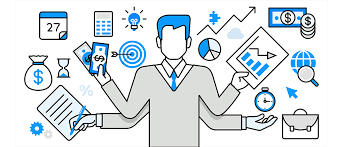 There is a lot to it about management courses, studying them can open the gates for a very bright career, studying the course in an institution known across the country for high quality education would only add to the existing prospects.
What is known is little, and there is always a lot out there one has to know. This stands true to this institution. The aim of this article is to familiarise the students with this institution that offers management courses at effective prices.
About Delhi School of Economics
The journey of this institution began in 1948 and Delhi School of Economics was conceived on the lines of London School of Economics.
Guided by the vision of its founders, the school lays the highest importance on maintaining excellence in teaching, both as an end in itself and as a basis for creativity and for sustaining excellence in research.
The vison of this institution is to turn into a centre of excellence with regard to commerce and business education and research.
Delhi School of Economics aspires to To develop knowledge, skills, attitudes and values through dynamic and interactive methods of learning and grooming students into highly competent professionals.
More information about Delhi School of Economics is here
About MBA courses
Department of Commerce (Faculty of Commerce and Business) from Delhi School of Economics offers the masters in business administration which are popular as MBA.
These were introduced in 1995 taking into account the needs of the industry that began witnessing fast growth.
They were formerly known as Master of Human Resource and Organizational Development (MHROD) and Master of International Business (MIB), these courses won a great deal of popularity in a very short duration.
Also read – MAT 2023 registration till 29 Aug/12 Sep for PBT and CBT modes, imp info and direct appln link here
The programmes became one of the special attractions here, they got a great deal of fame and carved a niche for themselves. Keeping in view, the rising fame, these courses were rechristened as Master of Business Administration – Human Resource Development and Master of Business Administration – International Business.
MBA program in International Business plays a pivotal role in equipping its students with the requisite skills to sculpt the face of the future arena of business.
Similarly, MBA in HRD is a two-year full-time professional program spread over four semesters, which combines grueling academic schedules with proactive efforts to develop new perspectives and a higher level of knowledge and understanding.
Eligibility to apply?
Who can apply to study MBA in Delhi School of Economics? Students who have passed graduation in any discipline from a recognized educational institution with a pass percentage of 50 at the minimum.
Students should also have passed CAT conducted by IIMs with the required qualifying marks. Candidates appearing in the final year examination of Bachelor's Degree are eligible to apply.
However, selected candidates will be eligible for admission only when they submit the result meeting the minimum eligibility
criteria at the time of admission.
Foreign applicants
Applicants from abroad – foreign students can apply for MBA in Delhi School of Economics if they have passed graduation. They should also have a GMAT score of 650. Applicants from abroad should also submit TOEFL scores.
Course and duration
MBA in HRD
MBA in HRD is a course of two year duration and is divided into four semesters. Management Principles and Practices, Organizational Behaviour, Management of Industrial Relations are among the lessons that would be taught in the course.
E-Business and Digital Marketing, Financial Planning are among the elective subjects. There are about 12 elective subjects, candidates can choose from them.
MBA in IB
This program at DSE is also of two year duration and comprises four semesters. Marketing Management, International Marketing Research, International Financial Management are among the lessons that would be taught.
Among the elective subjects are Cyber Laws and Business Decisions, Business Analytics, Skills and Techniques of Accounting. There are about 14 elective subjects for the students to choose.
Selection process
Selection of students for MBA courses in Delhi School of Economics will be done basis of performance in CAT, score in Classes 10 and 12, selection of course by candidates, availability of seats.
Course fee
Indian students have to pay Rs 15696 annually for studying the MBA courses in Delhi School of Economics. The program fee is Rs 9,000 and Rs 6696 is to be paid towards Enrolment, Admission, Examination, Library Development, etc.
The Foreign Students would have to pay an annual fee of US$ 3,500 as fee to study MBA in Delhi School of Economics. The fees could be revised from time to time due to various reasons. Applicants must see the prospectus before applying.
Placements
More than satisfactory is the apt word to describe the performance with regard to placement. As far as MBA HRD course at Delhi School of Economics is concerned, during the summer placement for the batch of 2021-23, the average and median stipend stood at Rs 60,000 and Rs 40,000 respectively with the Highest stipend going up to Rs 2,00,000 (Stipend for 2 months).
For MBA IB course, during summer placements for batch of 2021-23, the average and median stipend stood at Rs 65,000 and Rs 70,000, respectively, with the highest stipend going up to Rs 1,20,000.
The top recruiters at Delhi School of Economics are DE Shaw & Co, MetLife, Jubliant INGREVIA, ICICI Bank, Whirlpool, Morgan Stanley, HCL.
Facilities
The facilities at the DSE are concerned to be on par with the best in the world. The details are mentioned below for the sake of the students:
Ratan Tata Library
The access to knowledge is never a concern for those who want to study their subject in depth, thanks to Ratan Tata Library on the premises of DSE.
The library is home to more than 3 lakh volumes of books, periodicals, documents and journals. It has a common reading hall with a seating capacity of 120 students.
Cafeteria
DSE is also known to house one of the best canteens. This has earned great amount of popularity among the students of the institution.
There is more to it, students from other DU colleges for its delicious food at very affordable prices. Some of the famous relishables are Mutton Cutlet, Mutton Dosa and Masala Coke.
Hostel facility
Students coming from other parts of the country to DSE need not worry about accommodation. Hostels are equipped with various facilities like dining hall for breakfast, lunch and dinner, common room for recreational activities, computer room, cafeteria for snacks, gym and others.
There is separate accommodation for men and women. Students should directly contact the office of the hostels concerned and
apply as per the stipulated procedure well in time.