Education duniya: Regn on for great JEE Mains March 2021
Posted by
S. Vishnu Sharma
on March 3, 2021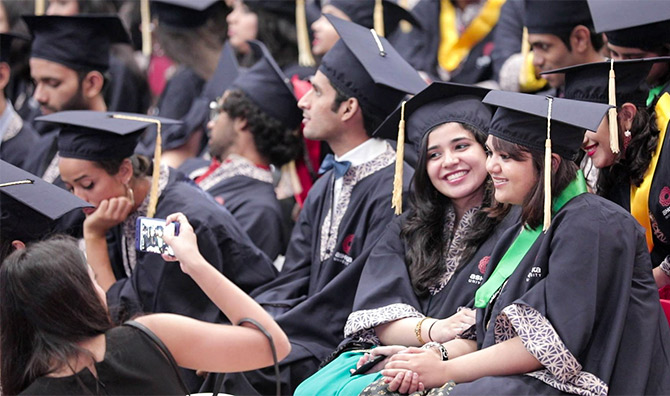 Education duniya is about all the latest developments taking place in the world of education in this country.
Collegechalo takes pride in bringing news related to education duniya in India that are worth focusing our attention.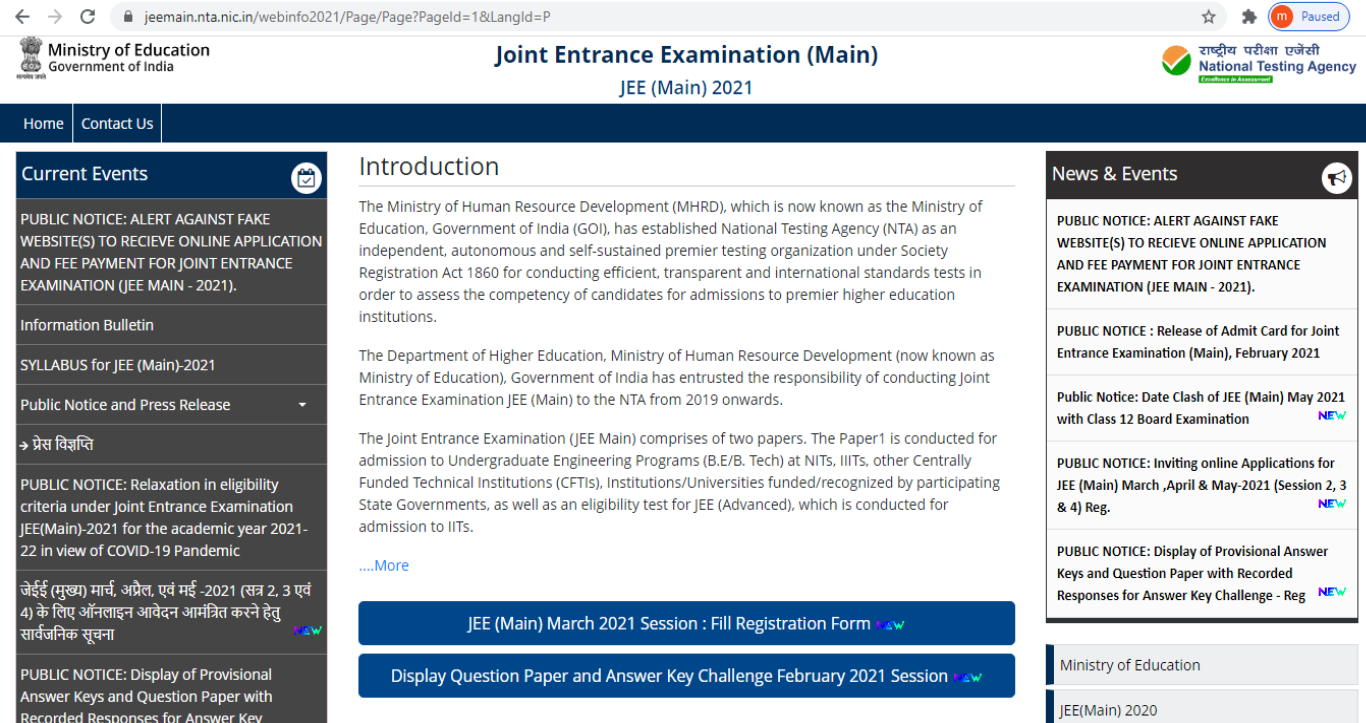 Education duniya
1. JEE Mains March registration
The first news to occupy our attention in education duniya of India is the commencement of registration for JEE Mains 2021 exam in March, April and May.
Students willing to submit applications for JEE Mains Exam of March edition can visit the official website 'jeemain.nta.nic.in' and scroll down the page to see the button 'JEE (Main) March 2021 Session: Fill Registration Form'
Applicants can click the button and commence-registration if they are applying for the first time.
Post registration, they obtain username and password. Applicants can login with help of username and password to apply for the exam.
Applicants who are already registered, can directly visit the website for login at 'https://testservices.nic.in/examsys21/root/home.aspx?enc=Ei4cajBkK1gZSfgr53ImFVj34FesvYg1WX45sPjGXBoodsCAPgItCPvwv6bGBGio'
and enter using their username and password and commence applying for the exam.
The registration can be done from 2 March to 6 March.
Further information about registration is available on this link 'https://jeemain.nta.nic.in/webinfo2021/File/GetFile?FileId=16&LangId=P'
2. JEE Mains February answer key
The next development in education duniya of India is the release of answerkey in connection with JEE Mains February exam.
The answerkey is available at the official website of the exam 'https://jeemain.nta.nic.in/webinfo2021/Page/Page?PageId=1&LangId=P'
Once the webpage downloads on clicking the above url, individuals can scroll down the page and see the button 'Display Question Paper and Answer Key Challenge February 2021 Session'
Candidates can click the button and choose the option of accessing the answerkey either by providing 'Application Number and Password' or 'Application Number and Date of Birth'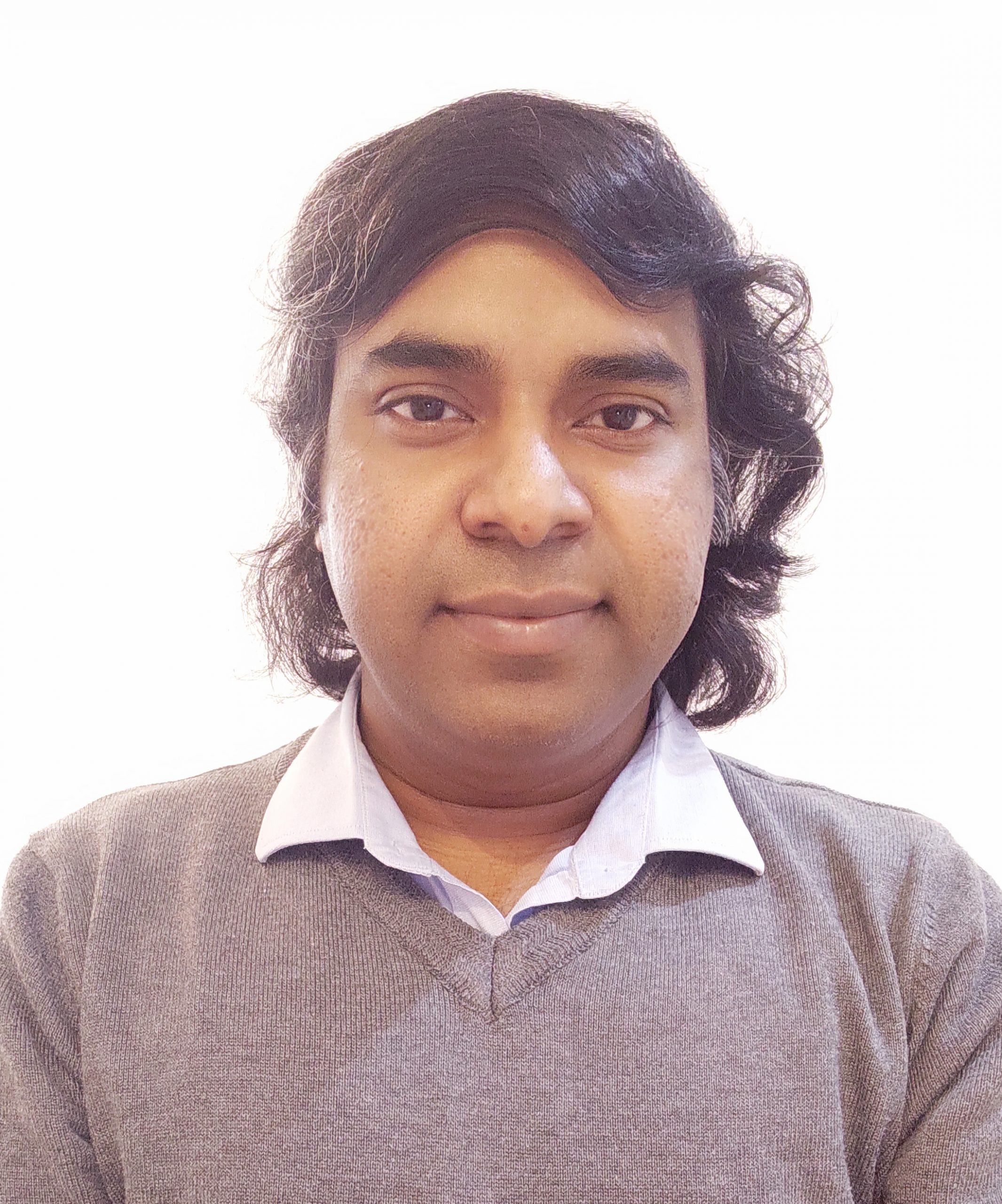 3. IIT Madras entreprenuership summit
One will never be able to forget IIT Madras whenever they take a peek into education duniya of India.
The E-Cell of IIT Madras will be conducting entrepreneurship summit from 5 to 14 March this year which is aimed at rekindling the spirit of entrepreneurship.
Eminent personalities like cine actor Rana Daggubati, co-founder of PolicyBazaar Mr. Yashish Dahiya will be addressing the summit.
The E-Summit also features a Social Campaign called 'Pankh,' which is focused on enabling the growth of Micro, Small and Medium Enterprises through sustainable business models.
4. IIT Mandi student wins prize
IIT Mandi is an institution that has left an indelible impression on education duniya in India.
The institution has once again garnered all praises when its alumnus Dr. Navneet Chandra Verma has won the Indian National Young Academy of Sciences (INYAS) National Award 2020 for Research Excellence.
Dr. Verma, who completed his Ph.D. from IIT Mandi in 2020, received this award in recognition of his excellent contribution in fundamental understanding of the chemical structure and functional relationship of the carbogenic nanoparticles and their application in super-resolution light microscopy.
Under the supervision of Prof. Chayan Nandi, School of Basic Sciences, IIT Mandi, Dr. Verma custom built the most advanced single molecule super resolution nanoscopic technique, for the first time in India and showed how easily the carbon nanomaterials could be utilized as a fluorescent probe to study the cellular dynamics under live cell condition down to nanometer resolution.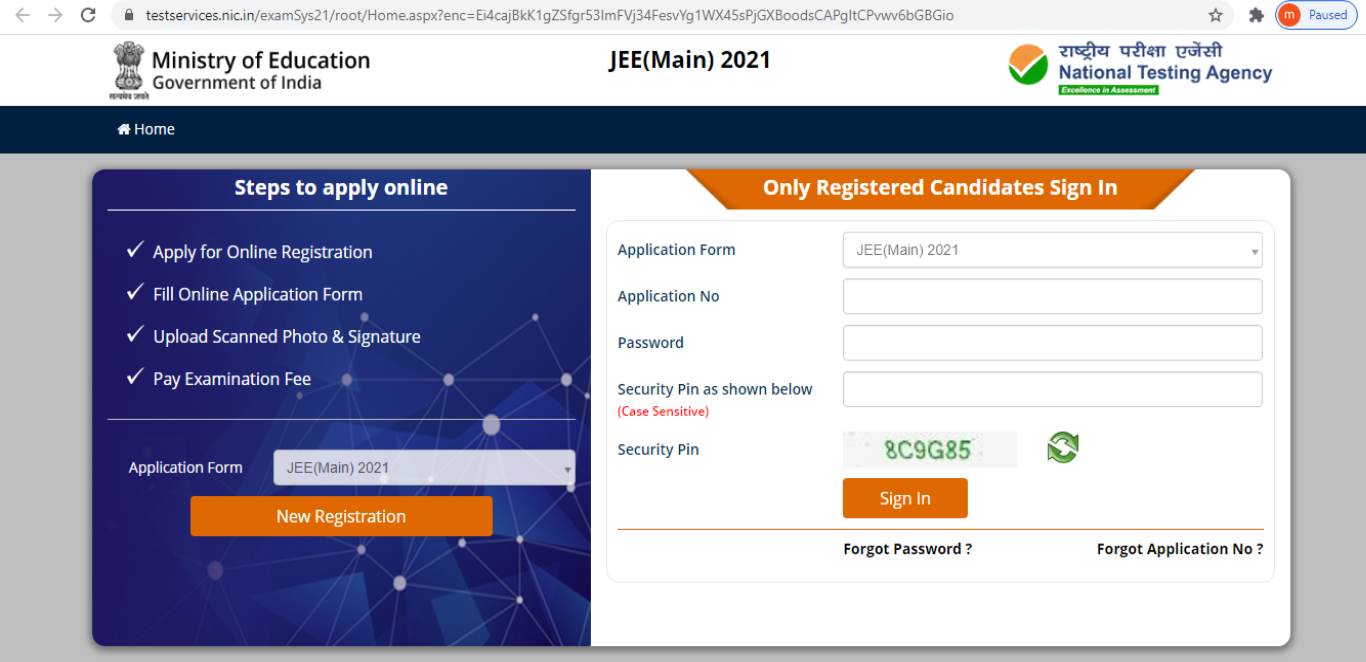 5. Industrial training HS exam result
Bihar School Examination Board (BSEB) has released the results for industrial training higher secondary exam.
While this is another important development in education duniya of this country, the results are available on the official website 'secondary.biharboardonline.com'
Candidates can visit the website using the above mentioned url and click the download result link and enter their registration number, roll number and submit the details and obtain the result.
6. Karnataka SSLC 2021 exam dates
The exam dates for SSLC exam this year in Karnataka are released.
Sources keeping track of education duniya of India say Karnataka Secondary Education Examination Board (KSEEB) released the schedule.
The exam will be held from 21 June to 5 July.
The exam schedule is available on the official website 'kseeb.kar.nic.in'
Also read 'Entrepreneurship spirit will be rekindled during IIT Madras E Summit to take place from 5 to 14 March'
Once the webpage downloads, candidates can go to homepage and find the link 'final time table of SSLC Exam' under examination section.
Clicking the link will open another window where the schedule will be available.
The class 12 exams will be conducted from 24 May to 16 June.
7. CISCE releases exam schedule
Education duniya is dynamic and there is no dearth of important happenings there.
Another such worth noting development in education duniya of this country is release of exam schedule for ICSE and ISC exams for this year.
Sources tracking education duniya say, Council for the Indian School Certificate Examination (CISCE) has released the exam schedule which is available at the website 'cisce.org'
The class 12 exam is scheduled to begin on 8 April and will conclude on 16 June.
The class 10 exam will be held from 5 May to 7 June.
8. GATE 2021 answer key
The online window to raise objections in connection with GATE 2021 answerkey is made open.
Sources tracking education duniya in India say, individuals who wish to raise objections can visit the official website 'gate.iitb.ac.in'
They can raise the objection by paying Rs 500 per objection. The objections will be analysed and incorporated in the final answerkey.
Individuals can visit the official website mentioned above and click the answerkey objection link.
Post clicking, applicants can enter their login credentials (username and password) and click on question where candidates feel the reply is wrong and attach the required documents to support their argument.
After the documents are attached, candidates have to pay the objection fee and submit.
9. Re-registration further extended
Indira Gandhi National Open University (IGNOU) has a prime place in the field of open learning.
Sources keeping a track of India's education duniya say IGNOU extended the deadline further for re-registration process for January session.
Earlier, the registration was supposed to close on February 28, now that will close on 15 March.
Candidates who are studying undergraduate, post graduate programmes of two to three year duration can re-register.
For re-registration, candidates have to visit 'ignou.samarth.edu.in'
Sources keeping track of education dunia say, students can send their queries regarding re-registration through email at '[email protected]' or '[email protected]'
The landline numbers are 011-29572513/29572514/29571301/29571528.
10. IIT JAM 2021 answer key
The answerkey for IIT JAM 2021 exam is released and individuals who wrote the exam can raise objections.
Sources in the education dunia say Indian Institute of Science in Bengaluru brought out the key, applicants can access it at 'jam.iisc.ac.in'
Candidates who wish to raise objection can do so by paying a fee of Rs 500.
Sources tracking education dunia in India say, individuals can visit the website 'jam.iisc.ac.in'
and login using their credentials.
After login, candidates can point out the answer and raise objection and justify them and pay a fee of Rs 500.
After the fee payment, individuals can download the final copy. The objections will be analysed and final answerkey will be released lateron.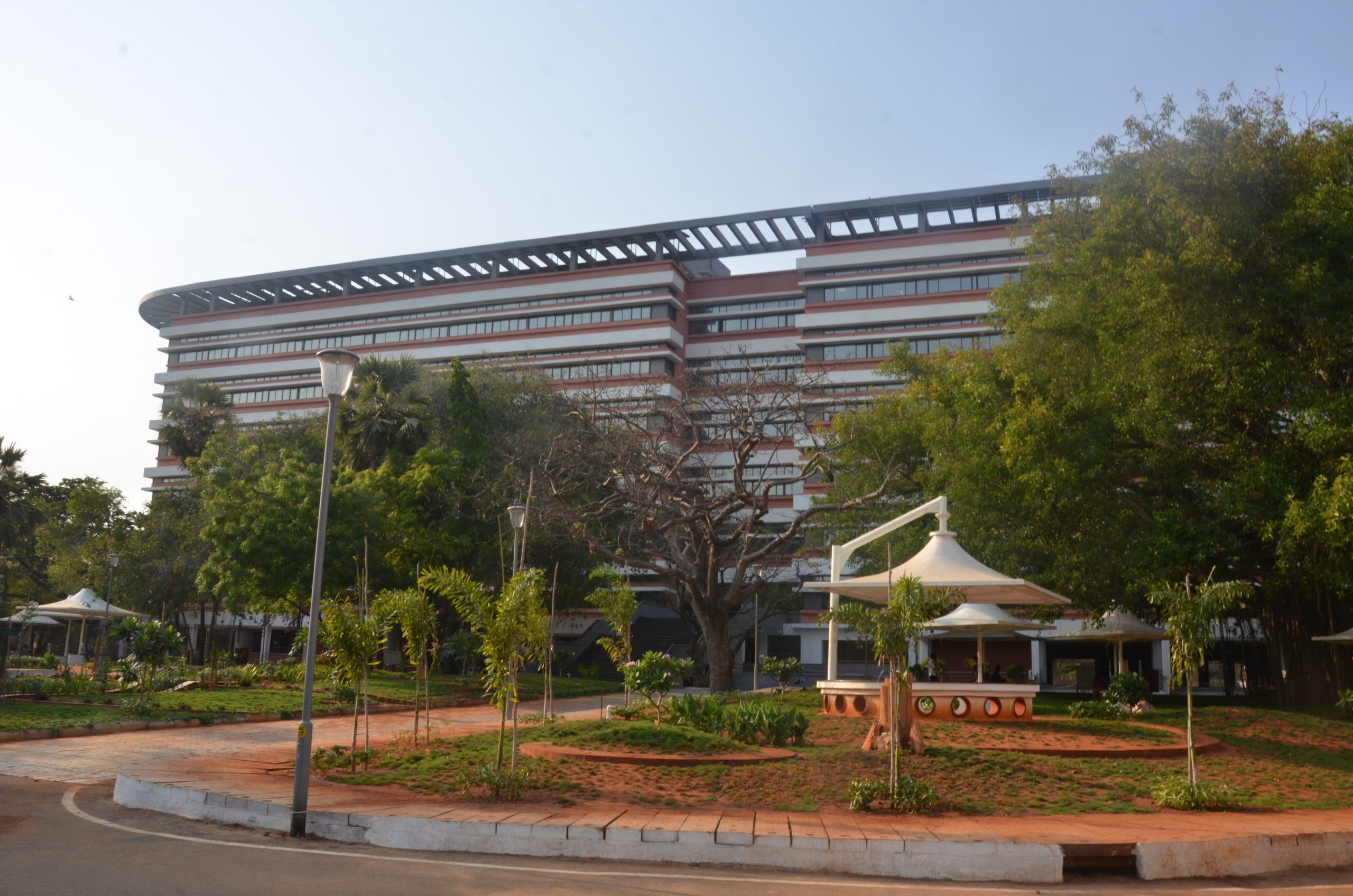 11. ICAI extends last date
Institute of Chartered Accountants of India (ICAI) extended the last date for waiving off condonation fee due to late filing of application forms related to students, articled assistants amidst the COVID-19 situation.
Candidates can now submit their application forms till 31 March. The last date earlier was 28 February.
Sources keeping track of education dunia of India said the last date extension was provided keeping in mind, the difficulties students and articled assistants are facing with regards to submitting application forms for various issues.
Sources active in education dunia say CA exam will be held in May.
The intermediate group 1 exam under the old scheme will be held on 22,24,27 and 29 May while group 2 exam on 31 May, 2 and 4 June.
Intermediate group 1 exam under the new scheme will be conducted on 22,23,27,29 May. Sources in education dunia say Group 2 exam will be on 31 May and 2,4,6 June.