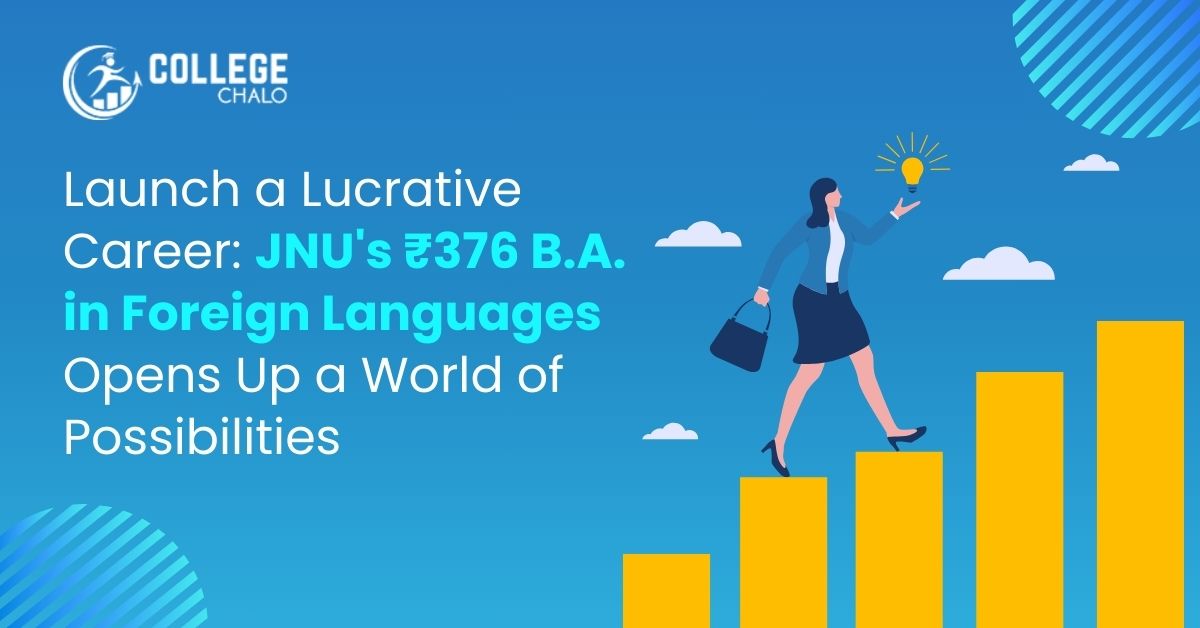 Explore JNU's Affordable B.A. in Foreign Languages with a ₹376 Annual Fee
In a world where higher education is expensive, there is an oasis of affordability. JNU offers superior education at an unbelievably cheap rate. Imagine a ₹376 yearly cost for a path of study, self-discovery, and job advancement. You'll learn how JNU's cheap B.A. in Foreign Languages is redefining higher education accessibility in India as we explore its allure. Also, read TIFR 2024 Admission: Application, Dates, Eligibility, Exam Pattern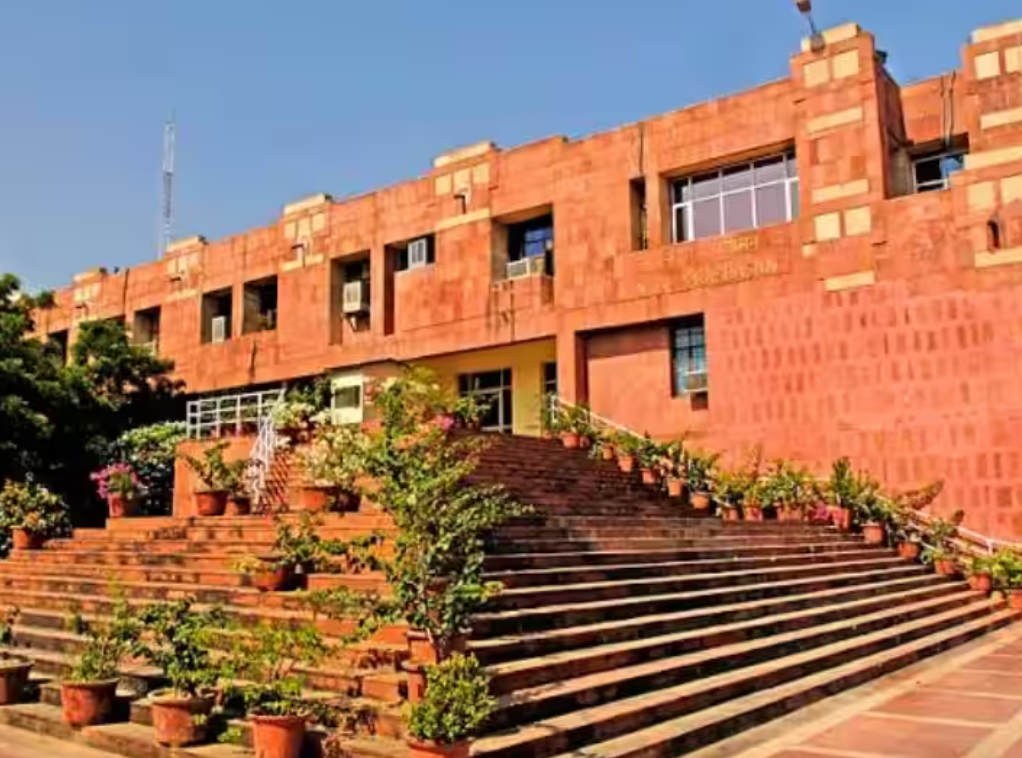 Weight of Competitive Exams
In our society, the relentless pursuit of admission into prestigious IITs and medical colleges places extraordinary pressure on students to excel in competitive examinations like JEE and NEET. The limited availability of seats in these esteemed institutions results in fierce competition, and unfortunately, the majority of aspirants face the harsh reality of falling short. The intense academic expectations and the high-stakes nature of these exams take a toll on students, both mentally and emotionally, leading to profound consequences for their well-being and self-esteem.
Affordable JNU's Education and Financial Relief
One of JNU's standout features is its affordability. The annual tuition fee for a Bachelor's degree in foreign languages is a remarkably low ₹376, making education accessible to a wide range of students. Even for a B.A. (Hons.) program, the fee is just ₹1128. This financial flexibility eases the burden on students and their families, ensuring that finances do not become a barrier to education.
 Different Route to Success
It is crucial to acknowledge that many routes to success do not need pupils to take the challenging admission exams. The Bachelor of Arts (B.A.) in foreign languages at Jawaharlal Nehru University (JNU), a shining light of opportunity in South Delhi, is one such alternate route.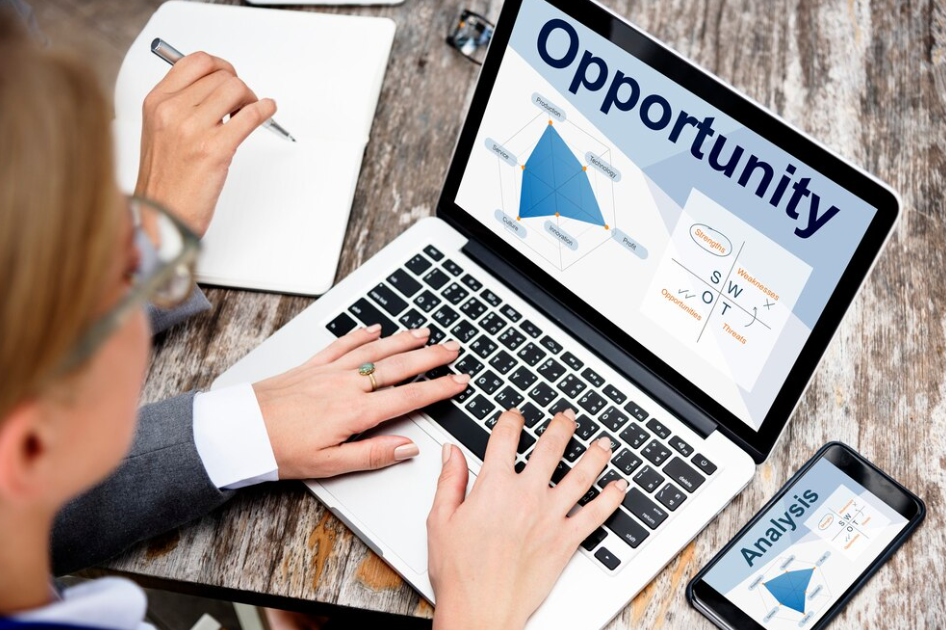 JNU – A Hub of Opportunity
JNU, an expansive central university, sprawls across more than 1000 acres of land. Over the years, it has consistently secured a top-ranking position among Indian universities, basking in the glow of its rich academic heritage. However, it is the B.A. program in foreign languages that glistens brightly as an exceptional opportunity.
Also, read Top 10 Search Engines for Research Scholars
Multitude of Language Programs
JNU boasts a repertoire of foreign language programs offered through 12 specialized centres. These encompass a wide range of languages, including Arabic and African Studies, Chinese and South East Asian Studies, English Studies, French and Francophone Studies, German Studies, Indian Languages, Japanese Studies, Korean Studies, Linguistics, Persian and Central Asian Studies, Russian Studies, and Spanish, Portuguese, Italian, and Latin American Studies. With such an extensive selection, JNU undeniably stands as the premier destination for mastering foreign languages in India.
 Cradle of Research Excellence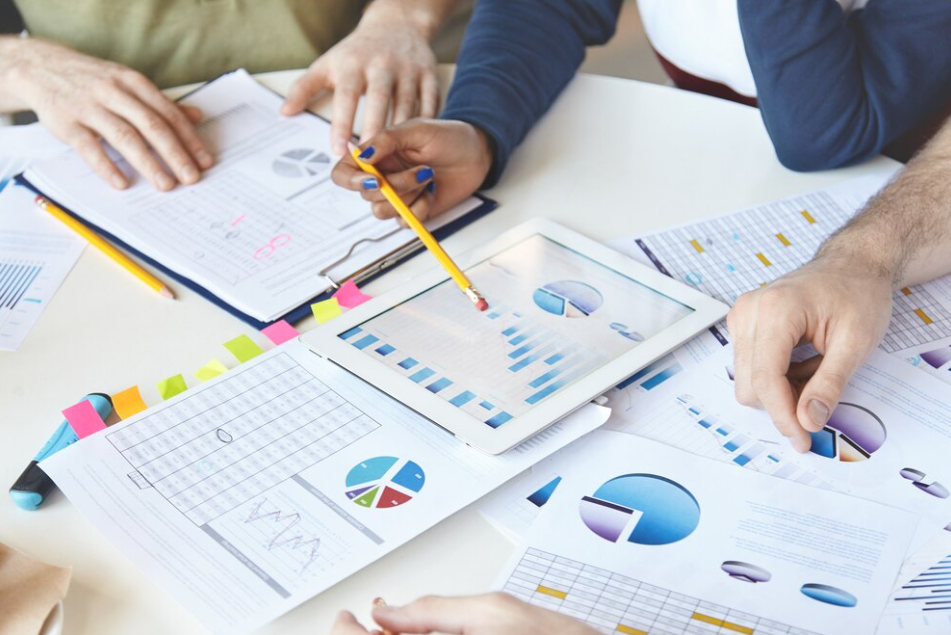 What adds to JNU's appeal is its remarkable record in research and academia. Presently, the university plays host to over 7,793 students, a substantial portion of whom are pursuing M.Phil. or Ph.D. degrees. The vast JNU campus, spread across 1020 acres, is home to 12 schools, 55 centers, and 6 special centers, cultivating a vibrant ecosystem for intellectual exploration and growth.
Exceptional Facilities
Furthermore, JNU provides excellent hostel and mess facilities, ensuring that students enjoy a conducive environment for both studying and personal development. This provision further alleviates the financial strain on students and their families, creating a favourable environment for academic success.
Lucrative Career Prospects
Opting for a B.A. degree in foreign languages at JNU opens doors to rewarding career opportunities, eliminating the need to endure rigorous competitive exams like JEE or NEET. Graduates from JNU's foreign language program find themselves in high demand, securing annual salaries ranging from 10 to 15 lakhs. This is a testament to the quality of education and the practical skills instilled by JNU.
Conclusion
JNU's affordable B.A. in Foreign Languages offers optimism in a world where tuition frequently holds back students. JNU's affordable yearly cost of ₹376 demonstrates its dedication to providing outstanding education to everybody. It offers up language, culture, and worldwide prospects. When planning your education, remember that quality doesn't have to be expensive. JNU's B.A. in Foreign Languages illustrates that great education is cheap and hopeful for the future.
On the path to achieving one's dreams, sometimes the road less travelled holds the key to the most fulfilling destinations. So, why not consider JNU's B.A. in foreign languages as your gateway to a brighter and more accessible future?
Also read: Top 10 World Changing Universities with Billionaire Alumni, Including India