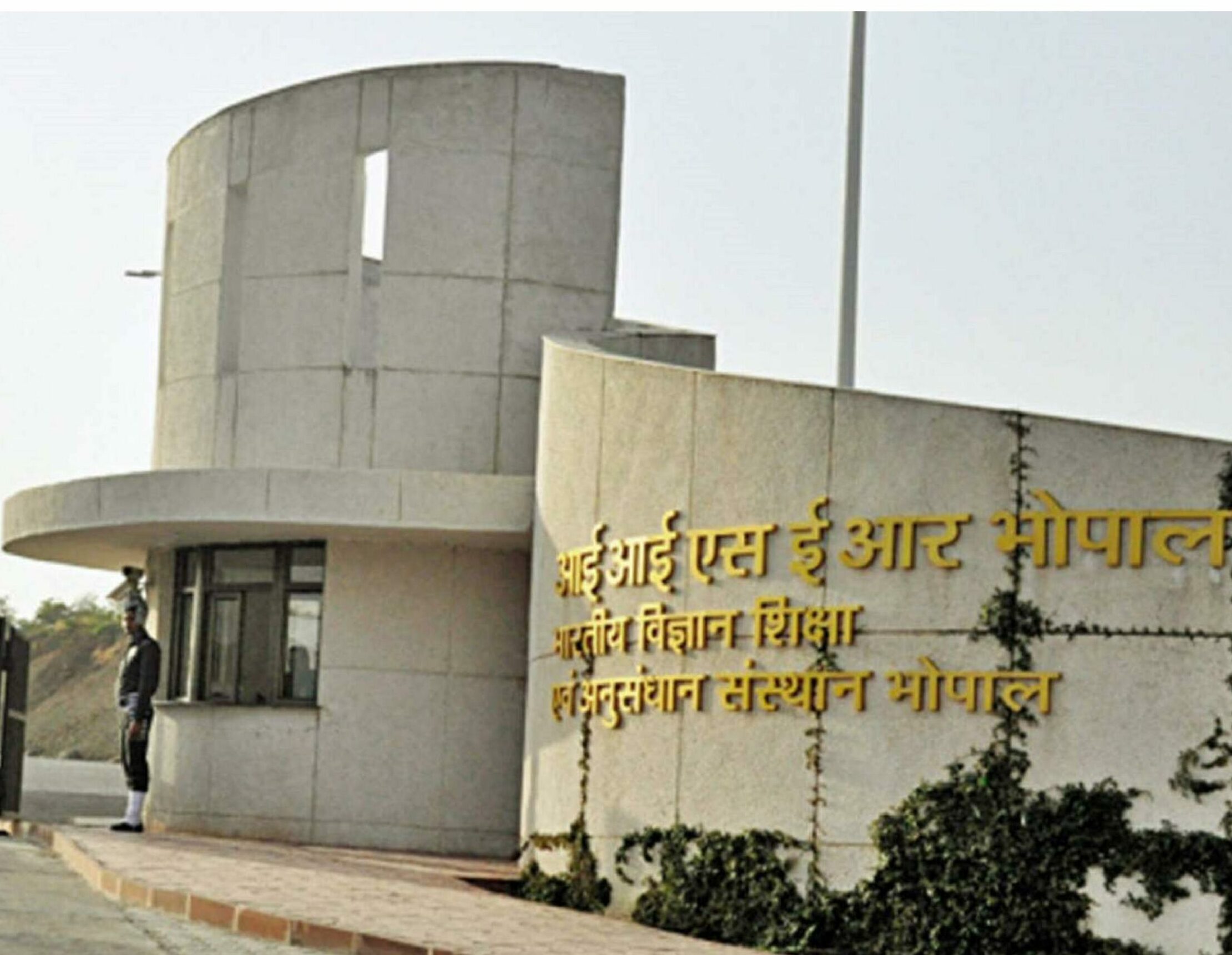 IISER Bhopal researcher is a part of the team of international astronomers
IISER Bhopal researcher Dr. Mayuresh Surnis was part of an international team of astronomers from India, Japan and Europe that has published the results from 'Monitoring Pulsars,' nature's best clocks.
The Research Team utilized six of the world's most sensitive radio telescopes, including India's largest telescope 'uGMRT,' say sources from IISER Bhopal.

These results provide a hint of evidence for the relentless vibrations of the fabric of the universe, caused by ultra-low frequency gravitational waves, say sources from IISER Bhopal.
Such waves are expected to originate from a large number of dancing monster black hole pairs, crores of times heavier than the Sun. The team's results are a crucial milestone in opening a new, astrophysically-rich window in the gravitational wave spectrum, says IISER Bhopal researcher.
Such dancing monster Black Hole pairs, expected to lurk in the centers of colliding galaxies, create ripples in the fabric of cosmos. Astronomers call them 'Nano-hertz gravitational waves' as their wavelengths can be many lakhs of crores of kilometers, say sources from IISER Bhopal.
Also read – Want to study law in best institutions in India, apply for CLAT 2024, registration on till 3 November 2023
The relentless cacophony of gravitational waves from a large number of supermassive black hole pairs create a persistent humming of universe, says IISER Bhopal researcher.
The team, consisting of members of European Pulsar Timing Array (EPTA) and Indian Pulsar Timing Array (InPTA) consortia, published their results in two papers in the Astronomy and Astrophysics journal.
Their results hint at the presence of such gravitational waves in their data set.
Importance
Highlighting the importance of this research, Dr. Mayuresh Surnis, Assistant Professor, Department of Physics, IISER Bhopal, said, "We have been looking for these signals for many years.
The hard work and dedication of so many colleagues around the world are finally bearing fruit! We are very excited to present this discovery to the world, said Dr Mayuresh of IISER Bhopal.
These light-year-scale ripples can only be detected by synthesizing a galactic-scale gravitational-wave detector using pulsars-the only accessible celestial clocks for humans, says IISER Bhopal researcher.
Pulsars are a type of rapidly rotating neutron stars that are essentially embers of dead stars, present in our galaxy. Fortunately, a pulsar is a cosmic lighthouse as it emits radio beams that flashes by the Earth regularly just like a lighthouse near a harbor.
Astronomers monitor these pulsars using the best radio telescopes of the world, including India's premiere radio telescope, the uGMRT, situated near Pune.
In recent years, uGMRT has made significant contributions in precisely recording the little flashes of pulsar's radio beams so that we can use pulsars as celestial clocks, say sources from IISER Bhopal.
Research
Elaborating on this research, Prof. Bhal Chandra Joshi of NCRA-TIFR, Pune who founded the InPTA collaboration during the last decade, said, "According to Einstein, gravitational waves change the arrival times of these radio flashes and thereby affect the measured ticks of our cosmic clocks.
These changes are so tiny that astronomers need sensitive telescopes like the uGMRT and a collection of radio pulsars to separate these changes from other disturbances. 'The slow variation of this signal has meant that it takes decades to look for these elusive nano-hertz gravitational waves.'
Established by the Ministry of Education (then Ministry of Human Resource & Development), Government of India, in 2008, IISER Bhopal is the youngest of the first five IISERs. In a decade, the Institute has received several distinctions, duly carving out its own position in the national and international arena.
With a vision to provide high-quality education to students and contribute to society through its research, IISER Bhopal is the first IISER to have been declared by the Ministry of Education for project completion.
IISER Bhopal is continuously consolidating its position in the National and International rankings and has secured 60th place in The National Institutional Ranking Framework, Ministry of Education, Government of India. Along with this, IISER Bhopal has gained rank 281-290 in the overall category of the QS Asia Ranking 2023. The Institute has also been ranked 57th (National Rank, out of 70 in the 1500 Institutes) in the Times Higher Education 2023 World Ranking.