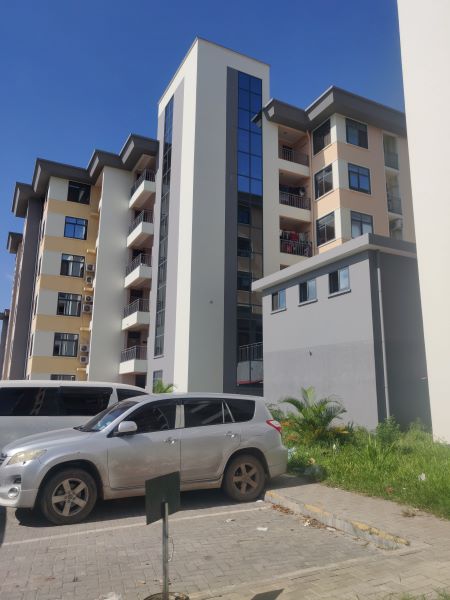 IIT Madras calls applications for its Zanzibar campus, apply by 5 Aug 23, imp info and direct link to apply here
IIT Madras is inviting applications for the course offered at its Zanzibar campus. The campus there offers Bachelor of Science in Data Science and AI which is of 4 year duration. The other course is Master of Technology in Data Science and AI which is of 2 year duration.
The premises has been opened with a partnership of Governments of India and Zanzibar and IIT Madras. The courses offered at the Zanzibar campus will start in October 2023. The last date to apply for the courses offered at Zanzibar premises of IIT Madras is 5 August 2023.
The courses
The programs offered at IIT Madras Zanzibar campus are open to students of all nationalities, including Indians. Apart from a comprehensive curriculum that includes all aspects of Data Science and Artificial Intelligence, students will have access to several interesting opportunities during their course of study.
Also read – XAT 2024 registration is on till 30 November 2023, management course aspirants can go ahead and apply
These include study abroad/semester exchange programs with IIT Madras's partner institutions in the U.K. and Australia, among other countries, internships with various relevant companies and a chance to meet some of the course requirements at the IIT Madras campus in Chennai, India.
Applications
Applications should be filed online. The last date to apply is 5th August 2023. Further information including fees, accommodation and living costs, sample question papers, financial aid and other details may be found in the website: https://zanzibar.iitm.ac.in
Admission process
Elaborating on the admission process, Prof. Preeti Aghalayam, Dean of School of Engineering and Science and Director-in-charge, Zanzibar campus, IIT Madras, said, "The selection process will include a screening test (which is an aptitude test, covering mathematics, science, English and analytical ability), and interviews with faculty.
Students who have cleared Class XII, Form VI or equivalent in the past three years are eligible to apply to the BS program while those with a 4 year UG degree in any engineering/science discipline may apply to the MTech program, said Prof Preeti from IIT Madras.
Students in Zanzibar will also leverage IIT Madras' stellar innovation ecosystem on campus, and have a chance to interact with a global network of IITM alumni. Financial assistance is available to deserving, meritorious students.
Interested students should apply immediately at: https://zanzibar.iitm.ac.in. Further information can be obtained by writing to the following email id – iitm_zanzibar@ge.iitm.ac.in or by contacting the following no: +91 90433 38564 (WhatsApp)
How to apply?
The process to apply for the courses offered at the Zanzibar premises of IIT Madras is online. The website to submit applications is 'https://zanzibar.iitm.ac.in'
The URL must be typed into the browser and submitted to allow the website to download.
Once the website is ready, candidates have to click Admissions button located on the left side top corner below the URL bar.
After clicking the above button, another webpage with the URL 'https://zanzibar.iitm.ac.in/admission' will open
Once the webpage with above URL opens, candidates can see the information about the courses, eligibility criteria to apply for them.
After seeing the information, they can click Apply Now button to register and create an account.
Once the account is created, they can login and start applying for the programs.
Direct link to apply for the programs at Zanzibar campus of IIT Madras is here
About IIT Madras
Indian Institute of Technology Madras (IITM) was established in 1959 by the Government of India as an 'Institute of National Importance.' The activities of the Institute in various fields of Science and Technology are carried out in 17 academic departments and several advanced interdisciplinary research academic centres.
The Institute offers undergraduate and postgraduate programmes leading to B.Tech., M.Sc., M.B.A., M.Tech., M.S., and Ph.D., degrees in a variety of specialisations.
IIT Madras is a residential institute with more than 600 faculty and 9,500 students. Students from 18 countries are enrolled here. IITM fosters an active entrepreneurial culture with strong curricular support and through the IITM Incubation Cell.
Recognized as an Institution of Eminence (IoE) in 2019, IITM has been ranked No.1 in the 'Overall' Category for the fifth consecutive year in India Ranking 2023 released by National Institutional Ranking Framework, Ministry of Education, Govt. of India.
The Institute has also been ranked No.1 in the 'Engineering Institutions' category in the same Rankings for eight consecutive years – from 2016 to 2023.
It was also adjudged as the 'Top innovative Institution' in the country in Atal Ranking of Institutions on Innovation Achievements (ARIIA) in 2019, 2020 and 2021. ARIIA Ranking was launched by the Innovation Cell of Ministry of Education.