IIT Madras hosts international conference on management research 2023
IIT Madras Department of Management Studies hosted the inaugural edition of 'International Conference on Management Research (ICMR) 2023' from 16 to 18 November 2023 in the campus.
The theme was on 'Unchecking the Default: The Other Side of Everything,' say sources from IIT Madras.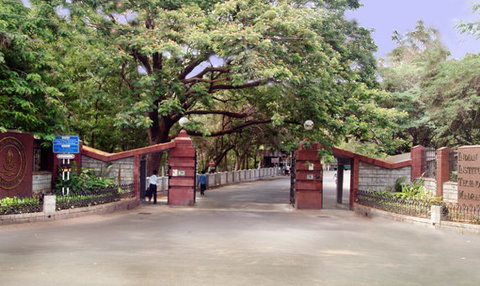 The conference brought together researchers, practitioners, industry experts, and policymakers from around the world to exchange knowledge, insights, and innovations in the field of Management, say sources from IIT Madras.
A total of 225 paper submissions were received from national and international authors, say sources from IIT Madras.
Importance
Elaborating on the importance of the conference, Conference Convener Prof. V. Vijayalakshmi, Department of Management Studies, IIT Madras, said, "The conference theme challenged us to look at fresh perspectives to uncheck what has been established as the normal.
This opened up a realm of possibilities where we can push our boundaries, question what we consider to be the 'truth' and counter conventional wisdom, said Prof Vijayalakshmi of IIT Madras.
Also read – Jharkhand board exams 2024 schedule out, exams from 6 to 26 February 2024
By critically examining default beliefs and assumptions, we can uncover hidden inefficiencies, biases, and limitations that hinder our progress, said Prof Vijayalakshmi sources from IIT Madras.
The 3 days saw intense scholarly inquiry through competitive paper tracks, resulting in five Outstanding Paper Awards worth Rs. 75,000 being offered to the awardees, she said.
Key objectives
Speaking about key objectives of the conference, Prof. M. Thenmozhi, Head, Department of Management Studies, said, "The Conference aimed at the deliberate exploration of uncharted territories that can lead to the emergence of entirely new and innovative ideas.
They were previously unimaginable and create space for transformative and ground-breaking concepts to flourish by breaking free from default assumptions, said Prof Thenmozhi.
Outcomes
The key outcomes of the conference were:
Ø Providing a platform for the exchange of knowledge and ideas.
Ø Offering opportunities for collaborations for future research and innovation.
Ø Advancing the field of management with meaningful contributions.
Ø Offering valuable opportunities for participants to establish professional relationships with fellow researchers, academicians, and practitioners.
Ø Facilitating being updated with the current trends in research.
Prof. Nargis Pervin, Conference Convener, Department of Management Studies, IIT Madras, further added "The conference provided a multifaceted platform that went beyond the traditional exchange of knowledge.
It created an environment conducive to collaboration, innovation, and professional networking, ultimately empowering the participants to make meaningful contributions in the field of management, said Prof Nargis.