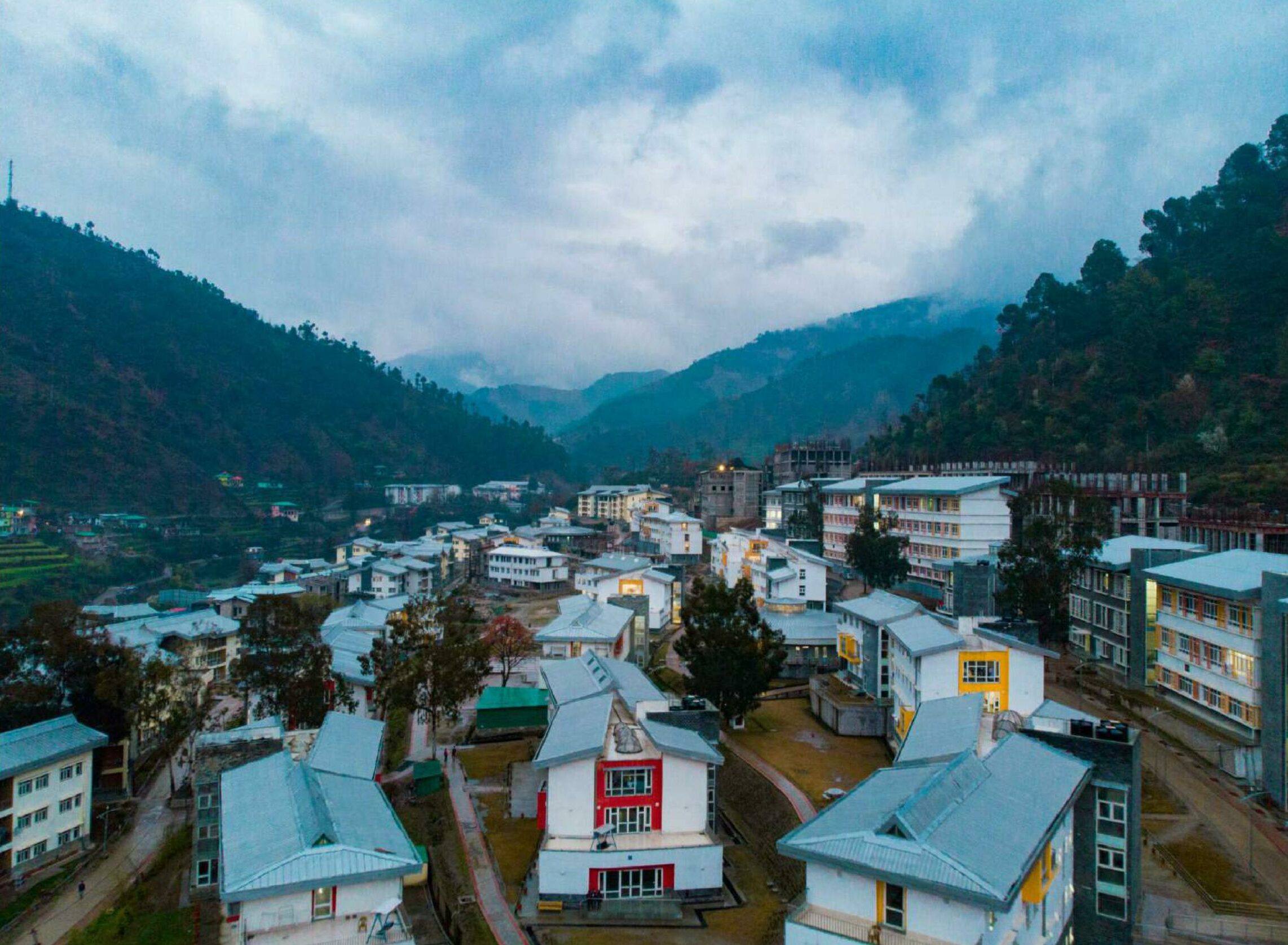 IIT Mandi brings all on one platform
IIT Mandi is conducting mega G20 – S20 Meet and the fourth day of it witnessed Academia, Defence Research and Development Organisation (DRDO), DPSUs, and Armed Forces coming together to discuss and highlight the enhancement of technological development through a collaborative approach.
The theme of this event was 'Technology for Defence.'
Director of IIT Mandi
Prof. Laxmidhar Behera, Director, IIT Mandi, said there is a need of engaging Academia, R&D Institutions, Industries, Startups and Armed Forces to come in active dialogue mode – where free and frank exchange of innovative ideas can germinate.
'I acknowledge my heartfelt gratitude to all the guests and participants.' We look forward to a vibrant simulating session on technology for defence and IIT Mandi aims to contribute to the cause of defence which is paramount for our great nation, said IIT Mandi director.
Air Vice Marshal
Air Vice Marshal PKH Sinha (Retd), the Strategic Advisor of IIT Mandi coordinated the event along with Dr. Rajnish Sharma and emphasized to create an ecosystem that fosters innovation and encourage the development of technologies for Defence usage.
PKH Sinha speaking at the event at IIT Mandi said the four pillars of Defence sector are 'Academia', that researches in the niche and critical emerging technologies, 'Defence Research and Development Organisation (DRDO)', that customize these technologies and hands it over to the industry for mass production, 'Industry', that makes it robust for the use of our troops, air warriors and sailors, and the 'Defence Forces' that finally use these innovations and technologies.
Chairman
Speaking during the event at IIT Mandi, Dr Vikas Kumar, Chairman, Aeronautics Research & Development Board, DRDO, said, "With technological developments, Sustainability is the most important pillar for growth.
There was a time when we used to equip our forces with world-class technologies developed by other countries, now, we are leading multiple projects on indigenizing the technologies for the world, he said during the program at IIT Mandi.
Also read – UGC/AICTE approved best colleges for BCA/MCA
'The need of the day is for the Defence services to formulae and constitute a task force and I look forward to our inspiring researchers to come forward and collaborate with DRDO to achieve the goal of Atmanirbhar Bharat.'
Other key talks
The other key talks at this event at IIT Mandi were:
# Detonics, Shock, Blast & Impact: Research Opportunities in Terminal Ballistics Towards Atmanirbharta by Dr Prateek Kishore, Director, TBRL
# Mountain Hazard Management in Indian Himalaya, An Overview, Challenges and Technological Requirements by Dr. Pramod K. Satyawali, Director, DGRE
# Chem-Biodefence and DRDE by Dr BN Acharya, Head Tech Cord, DRDE
# Roles and Responsibilities of Bharat Electronics Limited by Smt. Deepa Bajpayee, AGM, BEL – Panchkula
Working
IIT Mandi is working actively in the field of Defence research and innovation. Recently, a team from the institute have developed an artificial material to make stealth vehicles and establishments less visible to radar.
This technology can be used on window or glass panels of stealth vehicles and covert establishments due to its optical transparent nature.
It has potential applications for RCS reduction and absorption of unwanted radiation leakages.
Apart from this, IIT Mandi in collaboration with IAF's Headquarters Maintenance Command (HQ MC) Nagpur have signed a Memorandum of Understanding (MoU) for collaboration for research projects, and technology development, in the areas of artificial intelligence, machine learning, human-computer interaction, and decision support systems.
With its continuous efforts, IIT Mandi aims to support the Government of India's goal to make India 'Atmanirbhar' in this Amritkal.
About IIT Mandi
IIT Mandi has nine Academic Schools and five major Research Centers. The Schools are the School of Biosciences and Bioengineering (SBBE), School of Chemical Sciences (SCS), School of Mathematical and Statistical Sciences (SMSS), School of Physical Sciences (SPS), School of Mechanical and Materials Engineering (SMME), School of Civil and Environmental Engineering (SCENE), School of Computing and Electrical Engineering (SCEE), School of Humanities and Social Sciences (SHSS), and School of Management (SOM).
The Centers are Advanced Materials Research Centre (AMRC), Centre for Design and Fabrication of Electrical Devices (C4DFED), BioX Centre, Indian Knowledge System and Mental Health Applications Centre (IKSMHA Centre) and Centre for Artificial Intelligence and Robotics.