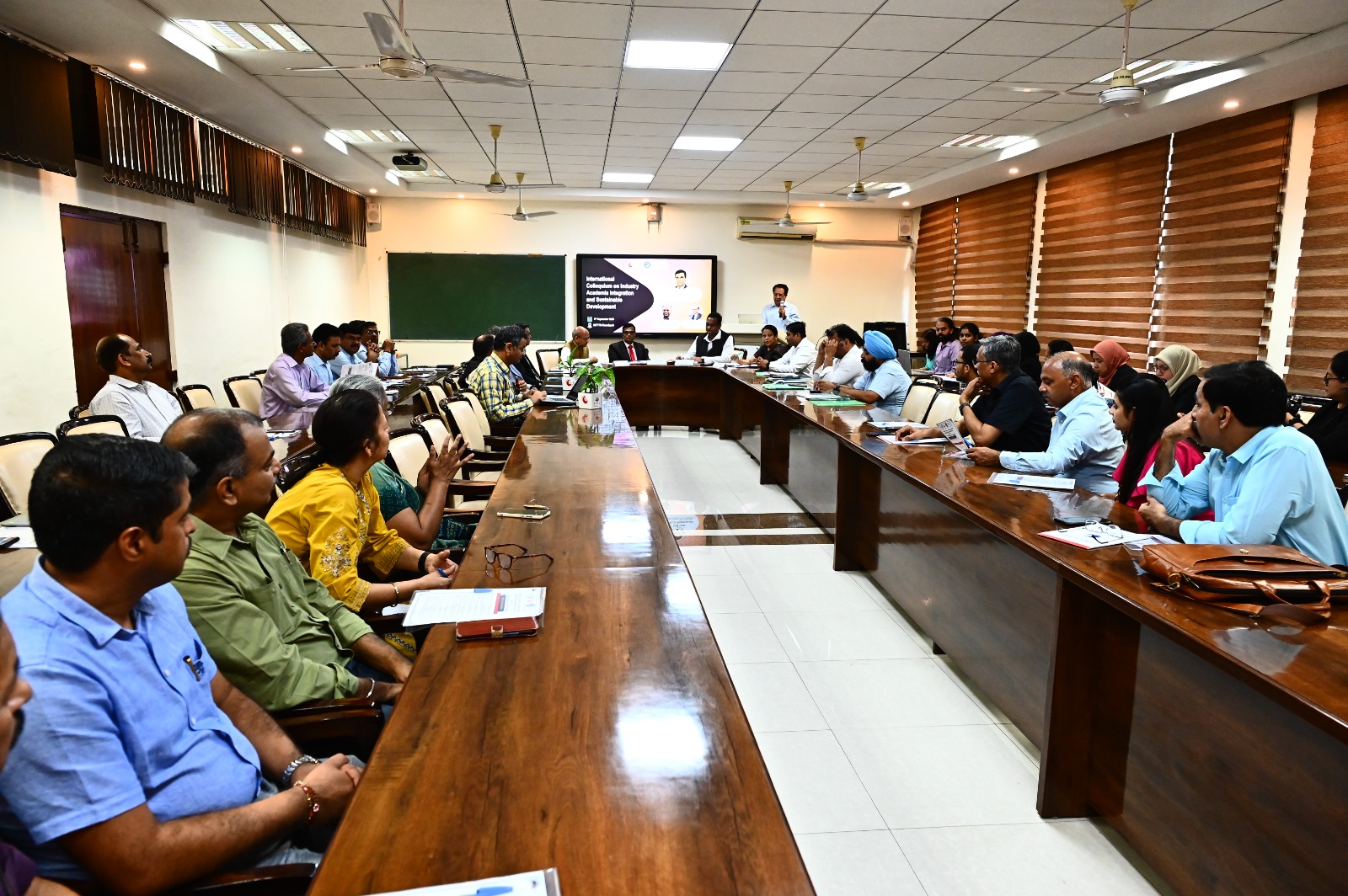 IIT Roorkee in association with NITTTR hosts international colloquium
IIT Roorkee hosted international colloquium in association with NITTTR for industry-academia to foster industry and academia integration and sustainable development.
It served as a pioneering platform that united academia and industry in an unprecedented manner. The event convened industry experts, esteemed academicians, and government officials, all dedicated to fostering a robust partnership between these sectors, while also advancing sustainable development, with a particular emphasis on the Tricity region, say sources from IIT Roorkee.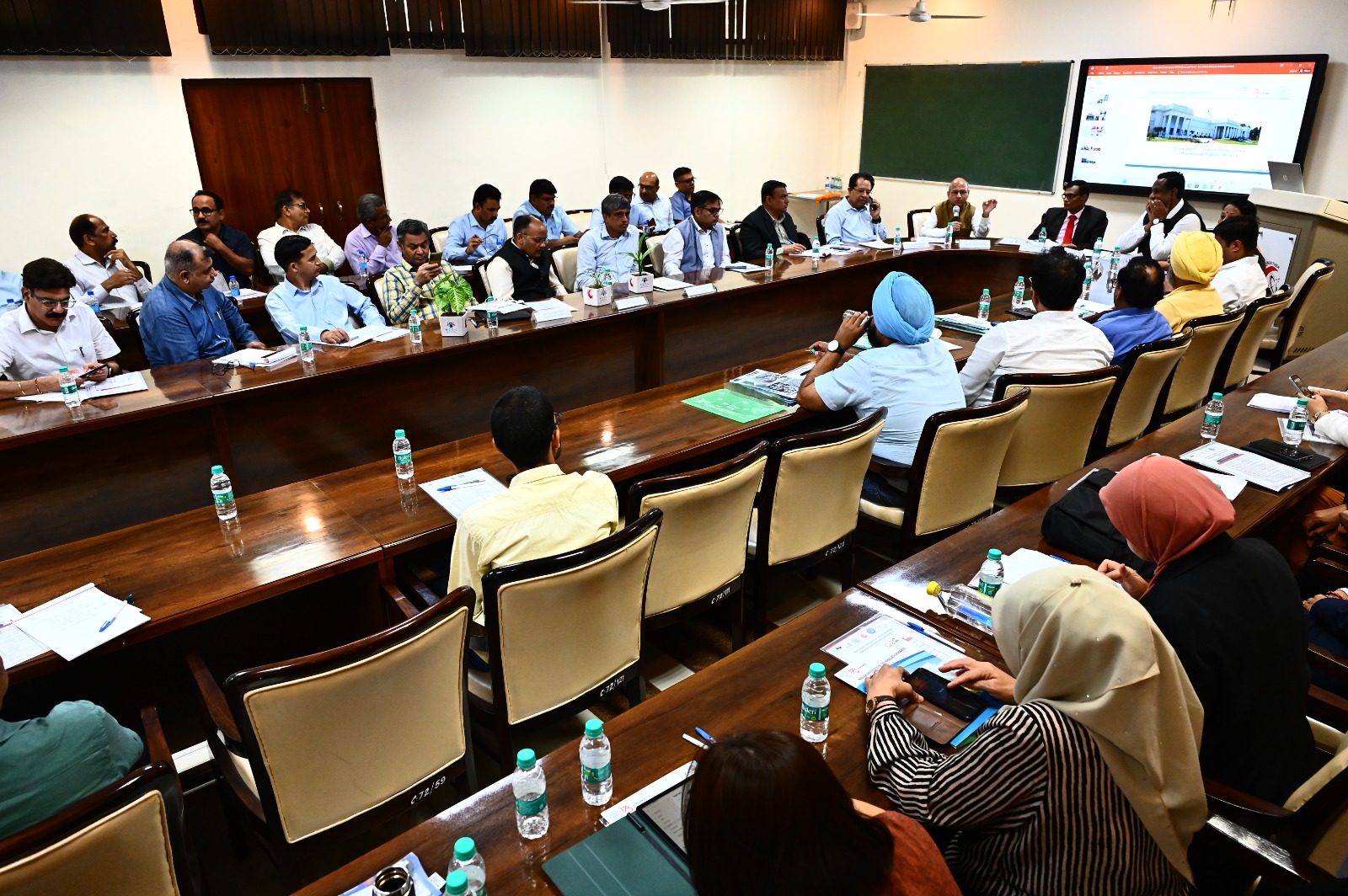 The overarching theme of the event revolved around fortifying the bond between academia and industry to facilitate sustainable growth, say sources from IIT Roorkee.
Spotlight
During the colloquium, the spotlight shone on various facets of industry-academia integration, including the pivotal areas of skill development and capacity enhancement.
Notably, the event showcased IIT Roorkee's strong research ecosystem, exemplified by its Techsarthi initiative, which actively promotes research collaboration.
This initiative underscores IIT Roorkee's commitment to innovation, research excellence, and its pivotal role in shaping a sustainable future.
Importance
Experts emphasized the importance of aligning the skill development programs, research & academic initiatives with the needs of the industry and the society.
IIT Roorkee, the 176-year-old institution is at the forefront of the implementation of PMKVY 4.0 & NEP 2020 which aims to bring about a holistic transformation in the education sector of India.
It emphasizes the need for academic restructuring to promote innovation, research, and skill development. This restructuring is crucial for the growth of Micro, Small, and Medium Enterprises (MSMEs) and to fulfill the objectives of "Atmanirbhar Bharat" by removing the rigidities of disciplines and promoting multi-disciplinarity, says IIT Roorkee.
Also read – IIT Madras COERS conducts training on scientific crash investigation
This approach encourages students to pursue a combination of subjects and develop skills in multiple areas. This will enable them to explore different career options and be adaptable to the changing needs of the job market.
MSMEs can benefit from a workforce that has a diverse skill set and can contribute to various aspects of the business. Through NEP 2020, Efforts are being made by IIT Roorkee to create an ecosystem that is rooted in Indian ethos as well as aligned with the 2030 Agenda for Sustainable Development.
It aspires to develop our youth as Global Citizens who can find solutions to global problems with values of humility and compassion, say sources from IIT Roorkee.
Interaction
Further, there was an interaction on the promotion of semiconductor fabrication in India that needs collaborative efforts between industry and academia to establish semiconductor fabrication facilities, say sources from IIT Roorkee.
We need to develop a pool of skilled workforce in this field in line with the Semicon India Program, which has an outlay of about $10 billion, say sources from IIT Roorkee.
The Centre funds 50 percent of the semiconductor manufacturing project costs, with 2.5 percent of the budget earmarked for research and development, skill development, and training.
Industry leaders are not only willing but eager to forge partnerships with IIT Roorkee in advancing this pivotal research, and they stand prepared to make the requisite arrangements, recognizing the substantial benefits of this billion-dollar opportunity.
In doing so, they actively contribute to the nation's economic growth, with IIT Roorkee emerging as a key catalyst in driving this transformative initiative forward.
Enthusiastic reception
The colloquium garnered enthusiastic reception from participants representing 9 different countries and various industrial associations in the Tricity region.
They deeply appreciated the profound insights and discussions that unfolded during the event, expressing a strong eagerness to collaborate with IIT Roorkee and NITTTR in translating the discussed ideas and initiatives into reality within their respective organizations.
Furthermore, these stakeholders expressed a keen desire to extend and amplify the impact of IIT Roorkee's TechSarthi initiatives in the Tricity region.
This collective commitment underscores IIT Roorkee's pivotal role in catalyzing the development of a sustainable future and aligning with the vision of 'AtmaNirbhar Bharat,' emphasizing self-reliance, innovation, and entrepreneurship.
Chief Guest
Chief Guest, Prof. GLD Wickramasinghe, Director-General, CPSC, Philippines, elucidated the challenges nations such as the Philippines and Sri Lanka face in nurturing a robust industrial sector.
He emphasized the critical need for industry-academia collaboration at the training institute level.
Director of NITTTR
Prof. B.R Gurjar, Director, NITTTR remarked, "It's heartening to see institutions like IIT Roorkee and NITTTR are working together in providing growth opportunities to industry.
To effectively realize the goals, we are bringing industries, government bodies, and other stakeholders on a single platform. This colloquium provides a unique platform for industries to engage directly with academia, he said.
Director of IIT Roorkee
Prof. K.K. Pant, Director of IIT Roorkee, stressed the pivotal role of industry-academia integration in fostering sustainable development and innovation for global well-being.
With IIT Roorkee's rich 176-year history, the institution is dedicated to expanding its knowledge horizons and engaging in diverse initiatives in alignment with its vision and commitment to excellence, he said.
Beyond industry-academia collaboration, IIT Roorkee strongly emphasizes holistic well-being, encompassing academic excellence and the physical, mental, and emotional health of its students and faculty, fostering an environment where innovation thrives and diversity is celebrated.
This enduring journey is a testament to their unwavering dedication to these principles, propelling the institution towards excellence in every aspect of its existence, he said.
Industry-Academia Integration
The International Colloquium on "Industry-Academia Integration and Sustainable Development," hosted by IITR in collaboration with NITTTR, Chandigarh, demonstrates the institution's unwavering commitment to bridging academia and industry, promoting innovation, and sustainability.
This event underscores IITR's pivotal role in shaping a more interconnected and sustainable world through meaningful partnerships and excellence.
The steadfast support provided by key leadership figures at IIT Roorkee has been instrumental in propelling these initiatives to greater heights, reaffirming the institution's commitment to international excellence and collaboration.
Their guidance and outstanding support have played a pivotal role in fostering these remarkable achievements contributing significantly to the overall development and global recognition of the institution.