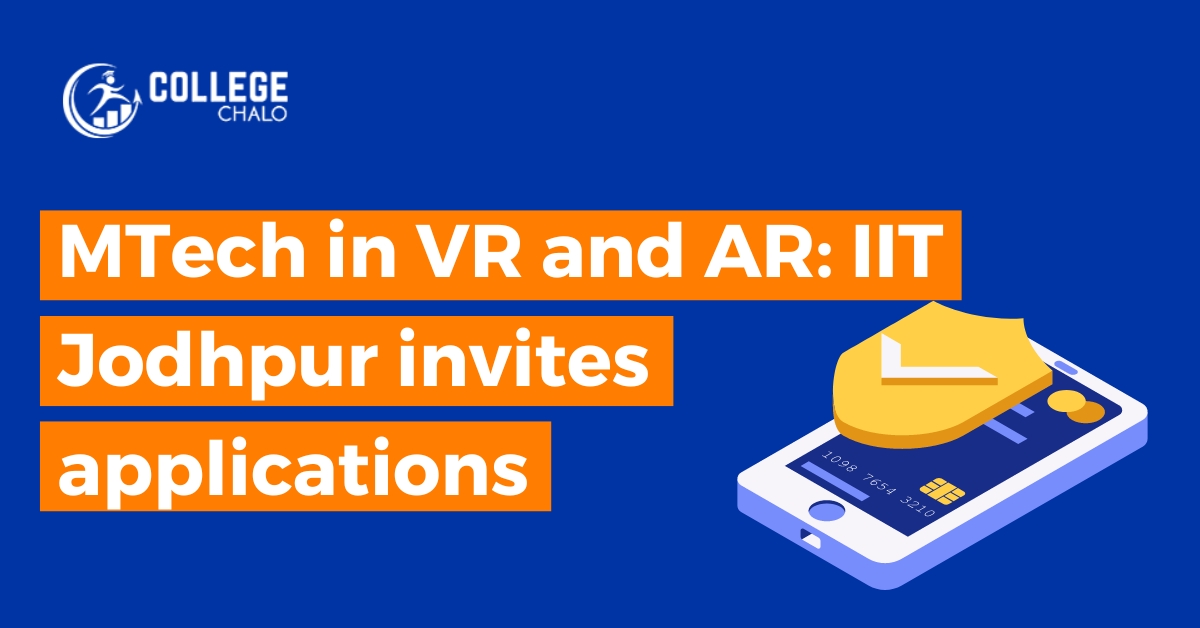 MTech in AR and VR at IIT Jodhpur, appln direct link avbl here
MTech in AR and VR course admission at IIT Jodhpur is on now. IIT Jodhpur in association with TIH iHub Drishti Foundation is inviting applications from candidates who are fulfilling the required eligibility conditions.
The semester session for this course for which applications are being invited will be commencing in 2023-24. The objective behind offering the course is to cater to the immediate requirement of working manpower trained in emerging AR & VR technologies.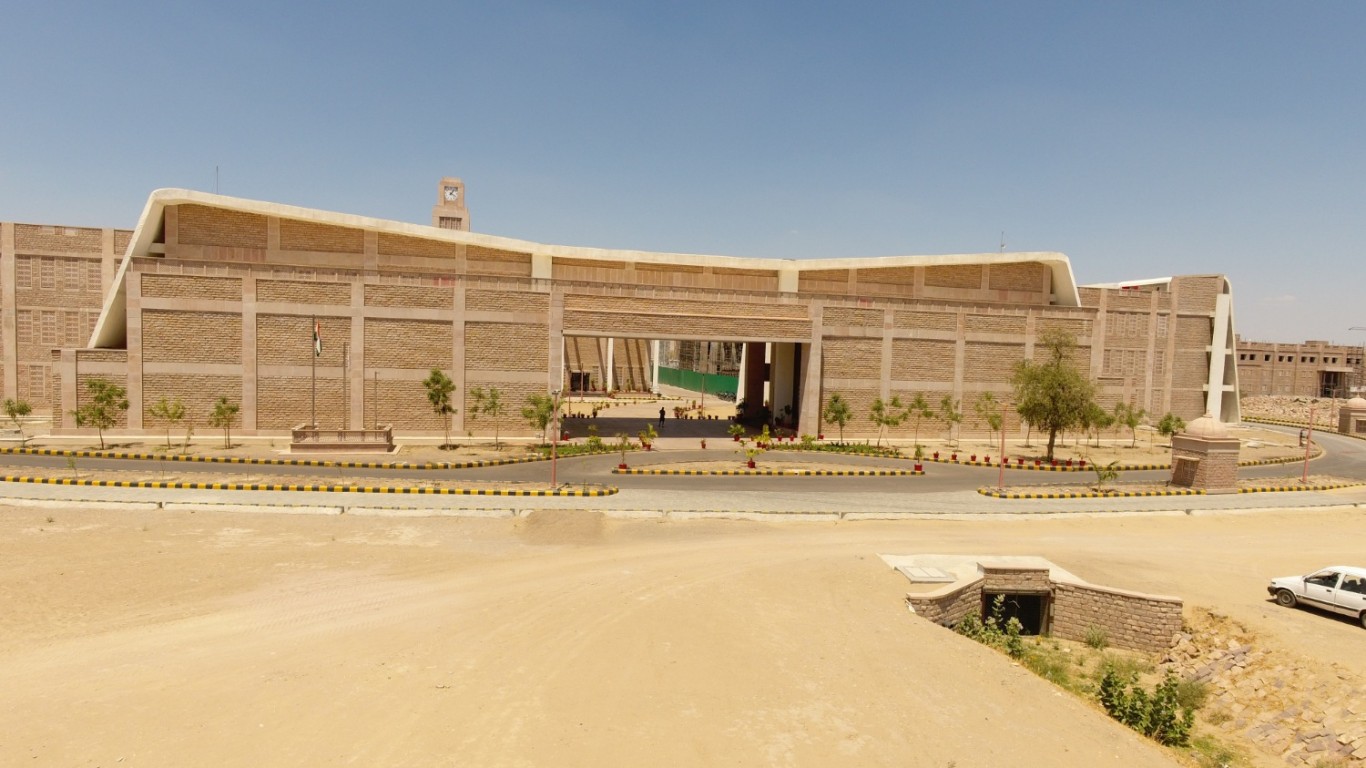 Indian Institute of Technology Jodhpur also known as IIT Jodhpur commenced its journey in 2008. The institute is committed to technological thought and action to benefit the economic development of India.
Scholarship in teaching and learning; Scholarship in research and creative accomplishments; and relevance to Industry are three driving forces for IIT Jodhpur.
About MTech in AR and VR
MTech in AR and VR (MTech in Augmented Reality and Virtual Reality) is designed to enable working professionals to pursue MTech in AR and VR Technologies as off-campus students with campus immersions not exceeding 15 days per semester.
Also read – Top 10 MBBS colleges in Mumbai
The minimum duration of MTech in AR and VR will be two academic years where a student needs to fulfil the requirement of 60 credits. The program will be conducted by faculty members from different IITs and Industry experts.
A few of the salient features of MTech in AR and VR course are mentioned below for the sake of the students:
$ The program aims to provide a comprehensive understanding, advanced analytical capabilities, and practical research skills to effectively tackle complex challenges in AR & VR systems.
$ MTech in AR and VR program will equip students with knowledge about various tools utilized in the design and modelling of AR & VR applications, enabling them to create immersive experiences.
$ The program will foster the capacity to devise technological solutions that cater to the increasing demands of AR & VR systems.
What is taught?
Students of MTech in AR and VR will have great knowledge about graphics, machine learning, and ware design for AR and VR applications. They will also have knowledge of the working principles of Game Design, Medical Applications, AR/VR-based training simulators.
Who can apply?
Working professionals with a degree in B.E./ B.Tech./M.Sc./MCA in any discipline can apply for this MTech in AR and VR course. Applicants should have passed their qualifying exam with a minimum of 60% marks if they are from the General or OBC categories.
The same of candidates from SC/ST/PD is 55%. Candidates have to ensure they are fulfilling the required eligibility condition before applying to avoid rejections at a later stage.
How to apply?
The process to apply for MTech in AR and VR is online and candidates have to visit the official website at 'https://ihub-drishti.ai/mtecharvr/' The URL has to be typed into the browser and the webpage must be allowed to download.
Once the website is ready, candidates can read all the information about the course and then click the button Apply Online. Once this button is clicked, another webpage with URL 'https://oa.iitj.ac.in/OA_PG_ADMISSION/' will open up.
Once the page opens, candidates can register and create an account with a username and password. Once the account is created, candidates can log in and start filling out the application form for admission into MTech in AR and VR course.
The direct link to apply for MTech in AR and VR course is here
Selection process
Students who have applied for MTech in AR and VR have to appear for a programming test or written test. Those who pass will likely be called for an interview.
Candidates having research or work experience in areas related to AR and VR will be at an advantage. Those who are selected can convey their acceptance, pay the fees and join the course.
More details about the course and selection criteria can be had from the official website.