10 Indian Women Engineers and Scientists inspiring Future Generations
Inspiring 10 Women Engineers and Scientists in India
In a world where barriers are meant to be challenged, these exceptional women in engineering and science have broken through the glass ceiling, leaving an indelible mark on their respective fields. Their stories serve as a beacon of inspiration for students gearing up for competitive exams, underscoring that unwavering determination and dedication can yield remarkable accomplishments.
Also, read Astro Shakti: Women Champions of Chandrayaan-3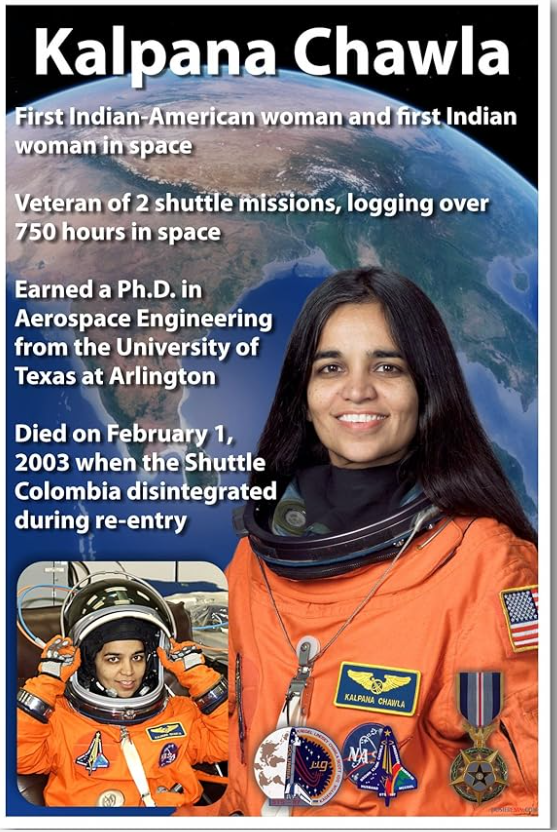 1. Kalpana Chawla: Reaching for the Stars
While no longer with us, Kalpana Chawla's legacy endures. An aerospace engineer, she made history as the first woman of Indian origin to venture into space. Kalpana. With her aeronautical engineering skills, she is the proud daughter of India in space. Her Master's in Aerospace Engineering from the University of Texas propelled her to NASA's highest echelon. Young brains are inspired by her incredible accomplishments to set lofty objectives and attain the stars.
2. Sudha Murthy: A Multifaceted Trailblazer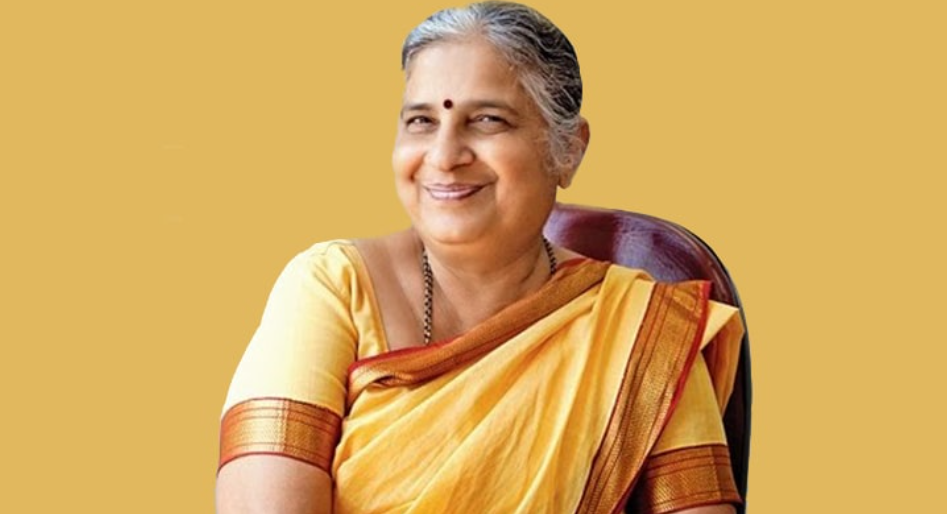 The path that Sudha Murthy has taken is a shining example of unyielding tenacity. She graduated from the B.V.B. College of Engineering and Technology in Karnataka with a degree in Electrical Engineering, and she is also an accomplished engineer, philanthropist, and prolific author. However, Sudha Murthy's impact extends well beyond the realm of engineering. She leveraged her accomplishments for the sake of humanitarian pursuits by helping to establish the Infosys Foundation. Because of her dedication to philanthropic causes like education, healthcare, and social welfare, she has been able to positively impact the lives of a large number of people in India
3. Arati Prabhakar: Leading in Defense and Technology
Arati Prabhakar shines as a beacon of technological advancement. Technological advancement is personified by Arati Prabhakar. Her technical and technological experience is unmatched, having a Ph.D. in Applied Physics from Caltech. Arati Prabhakar shines as a symbol of technological advancement. Holding a Ph.D. in Applied Physics from the prestigious California Institute of Technology (Caltech), her engineering and technology prowess is unparalleled. Dr. Prabhakar served as the Director of the Defense Advanced Research Projects Agency (DARPA) in the United States, spearheading groundbreaking research and innovation in defence technology.
4. Mythili Sampathkumar: Shaping India's Infrastructure
Mythili Sampathkumar has made a name for herself in the annals of India's civil engineering industry. Her participation in a variety of infrastructure initiatives demonstrates her dedication to influencing the course the nation's future takes. In the field of engineering, she was a pioneer since she achieved the distinction of being the first woman to be chosen as the President of the Indian Society of Structural Engineers (ISSE). This broke gender boundaries that had existed for a long time.
Also, read 5 Ways to Explore STEM Education Research
5. Tessy Thomas: The "Missile Woman" of India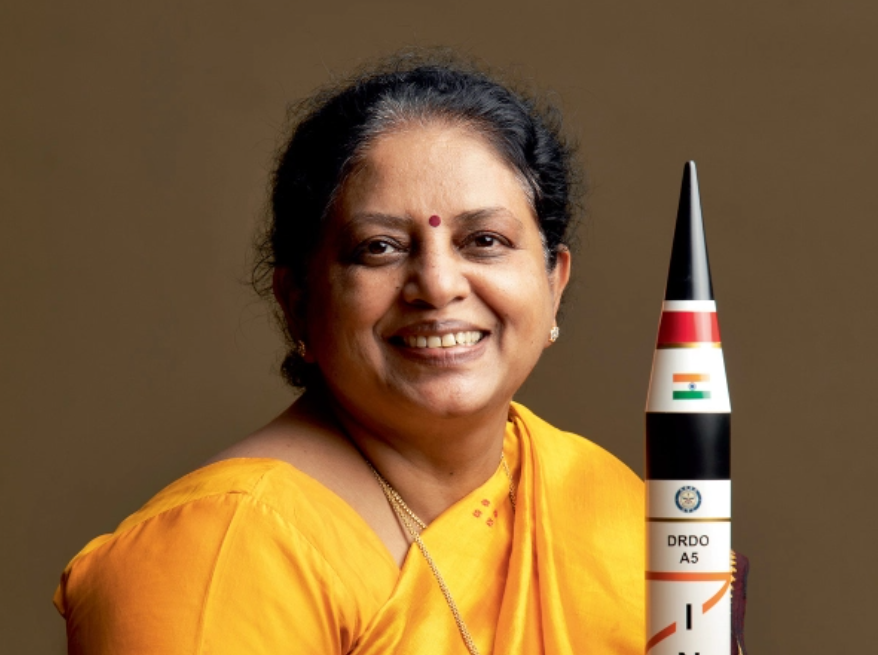 Tessy Thomas, sometimes referred to as the "Missile Woman of India," is a name that is inseparable from the fields of aeronautical engineering and military technology. Her pioneering position as the first woman scientist in India to oversee a missile project and the leadership role she played in the creation of the Agni-V missile are two examples of the significant contributions she has made to the nation's ability to defend itself.
6. Priya Balasubramaniam: An Engineering Force at Apple Inc.
Priya Balasubramaniam stands as a prominent figure in the world of engineering, particularly in her pivotal role at Apple Inc. Holding a degree in Electronics and Communication Engineering, her journey has been marked by her significant contributions to the success of Apple Inc. Priya has played a key role in the development of numerous iconic Apple products, leaving an indelible mark on the technology landscape.
6. Meera Sanyal: From Engineering to Finance and Social Activism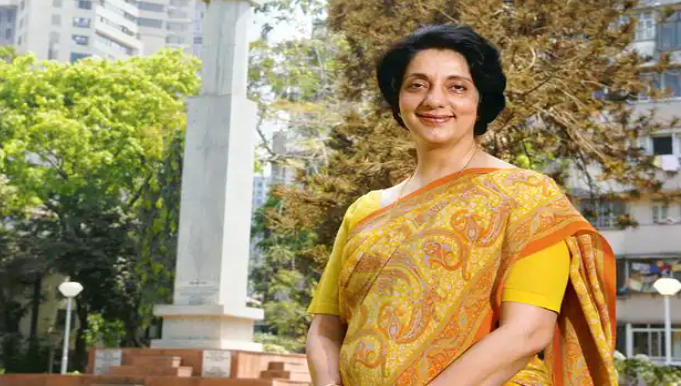 Meera Sanyal, renowned for her career in banking and social activism, has a unique engineering background. Armed with a degree in Electrical Engineering, she initially embarked on a corporate engineering path before venturing into the realms of finance and social entrepreneurship. Meera's journey exemplifies how engineering expertise can be a powerful foundation for driving change and innovation across diverse sectors.
7. Vandana Sharma: Pioneering Robotics for Healthcare and Education
Engineer Vandana Sharma is a pioneer in the field of robotics, where she specialises as an expert. She is a co-founder of the business i2u2, which is focused on developing pioneering revolutionary robotic solutions for the healthcare and education industries. The pioneering work done by Vandana has been significant in developing the area of robotics in India, tackling important difficulties, and opening up new opportunities in various sectors.
8. Manju Sharma: Revolutionizing Biotechnology Research
Manju Sharma is a notable chemical engineer who is known for her pioneering contributions to the field of biotechnology research. Her extraordinary career has included roles as Secretary of the Department of Biotechnology in both India and the United States. Because of Manju's forward-thinking leadership and ground-breaking research, the nation has made major strides in the advancement of biotechnology and allied sciences, which has helped to stimulate innovation and development in this critically important area.
9. Shakuntala Bhagat: Civil Engineer Pioneer
Shakuntala Bhagat's pioneering contribution to civil engineering has long been remembered. Quadricon, her company, aimed to revolutionise bridge design. She was named Woman Engineer of the Year in 1993 for her outstanding work in this sector.
Engineer Shakuntala Bhagat has built almost 70 bridges in her career. She created these bridges to demonstrate her vision, technical skills, and dedication to infrastructure. Her effort has changed the landscape and improved community safety and connectedness. Shakuntala Bhagat's story inspires aspiring engineers, especially women, by showing how devotion and invention can change civil engineering. Her bridges, which help society and demonstrate her technical skills, are her legacy.
Conclusion
Indian Women engineers and scientists have etched their names in the annals of history, illustrating that gender should never serve as a barrier to success. As students gear up for competitive exams, these stories ought to serve as a resounding reminder that unrelenting dedication, unwavering resolve, and a passion for knowledge can lead to extraordinary accomplishments.
In addition to these trailblazing women, we've also introduced you to several other remarkable scientists and engineers who have charted their own courses in various fields. Whether it's venturing into space exploration, revolutionizing bridge design, or making significant strides in biotechnology, these women have exemplified that with unwavering dedication and fervour, the possibilities are limitless.
As students embark on their unique journeys, let these narratives serve as a wellspring of inspiration, propelling them to pursue their aspirations with relentless determination. These extraordinary women epitomize that the path to success knows no gender boundaries; it is defined solely by one's determination and commitment to achieving excellence.
Also, read 10 Inspiring Indian Women Entrepreneurs