AIFD admission 2021: Apply for BSc FAD till great 10 June
Posted by
S. Vishnu Sharma
on May 15, 2021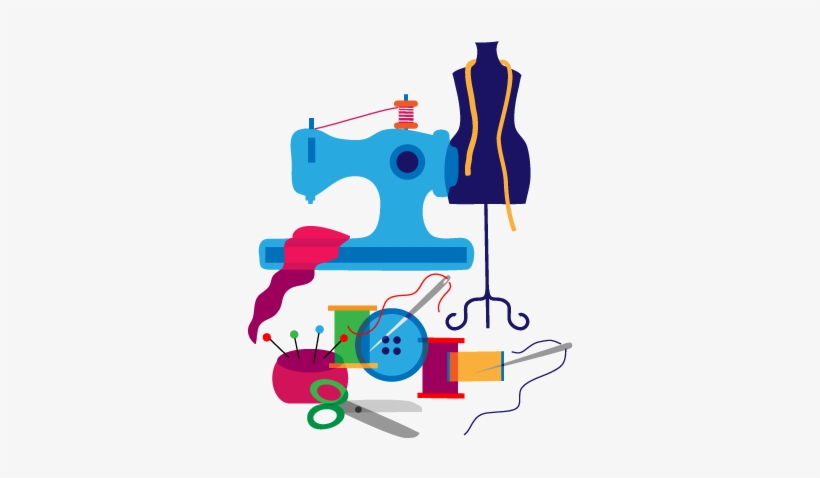 AIFD admission 2021 is about submitting applications for three year BSc (Fashion and Apparel Design) at Army Institute of Fashion Design.
Individuals dreaming to study fashion and apparel design course can apply for this programme till 10 June this year.
AIFD admission 2021
About the course
BSc in Fashion and Apparel Design is a three year course with six semesters. The course is affiliated to Bangalore North University.
Some of the topics taught in this course are Textile Science, Fundamentals of Garment Construction, Fashion Design Fundamentals.
English language, Personality Development, Banking and Finance, Fashion Marketing and Merchandising are also among the subjects taught in this course.
About AIFD
The Army Institute of Fashion & Design (AIFD) was established in Bangalore on October 4, 2004
under the aegis of the Army Welfare Education Society (AWES) to impart quality education in the field of Fashion and Design to the wards of Army Personnel, both serving and retired.
It is one of twelve leading institutes of higher education managed by AWES which also manages 137 Army Public schools and 249 Army Pre-Primary Schools all over the country.
Eligibility
Candidates willing to apply for this AIFD admission 2021 must be a pass in plus-two in any stream from a recognised institute.
The pass percentage in the qualifying exam must be 35 percent.
Also read 'What will happen to CBSE 12th board exam this year? Will it be conducted or cancelled?'
Point to remember
A) Children of army personnel (either serving or retired) who have the above said qualification with required pass percentage can apply for the course.
B) Even siblings of serving army personnel who meet the above stated qualification can also apply.
C) Students residing in Karnataka who have finished plus-two in Karnataka with required pass percentage can also apply.
Applicants who are siblings or children of army personnel have to produce the required certificate.
The details about the certificates can be obtained from the prospectus at 'http://www.aifdonline.in/pdf/E-Prospectus.pdf'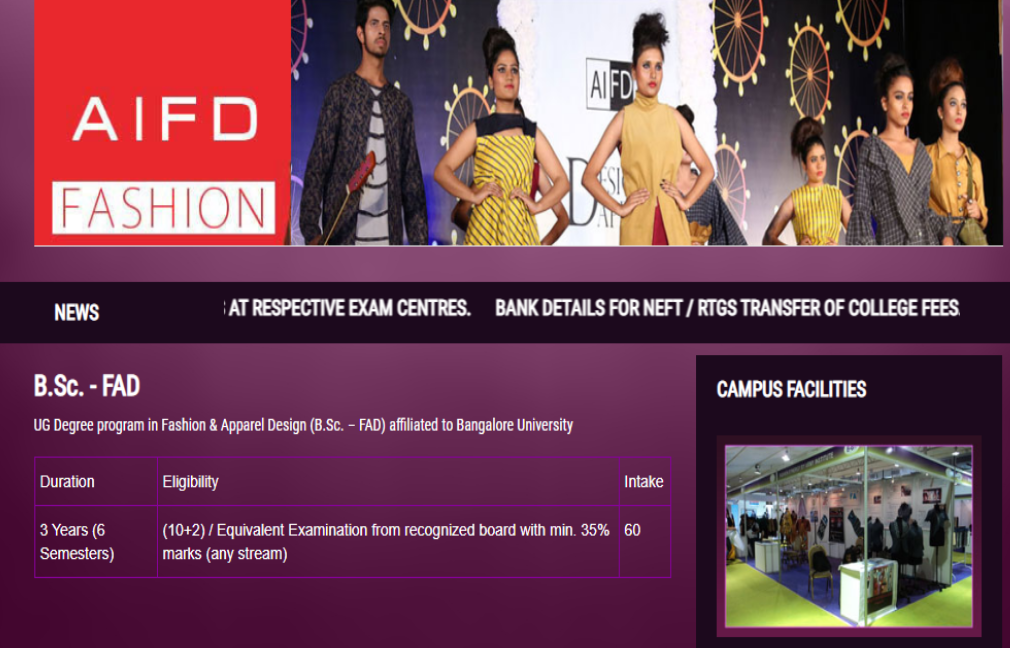 How to apply
The procedure to apply for AIFD admission 2021 is online.
Applicants have to visit the official website at 'http://www.aifdonline.in/'
Soon after the webpage downloads, applicants have to scroll down the page and click on the button 'Admission Application for BSc FAD 2021-22'
Applicants have to click the button and commence registration to obtain username and password.
Post obtaining username and password, applicants have to login using them and start applying for AIFD admission 2021.
Candidates have to provide the required information, pay the registration fee and submit the application.
Registration fee
Registration fee for applying for AIFD admission 2021 is Rs 750.
Selection procedure
The applicants of AIFD admission 2021 have to attend a written test which will be conducted on 4 July from 2:30 pm to 5:30 pm.
The candidates who have got a good score in the written test will be shortlisted for admissions.
The shortlisted candidates for AIFD admission 2021 must pay the registration fee before 23 July.
The test for AIFD admission 2021 will have objective type questions for 100 marks.
Questions will be related to Intelligence and Reasoning Test, General Awareness Test, English Language Competency and Comprehension Test.
The medium of the test would be English.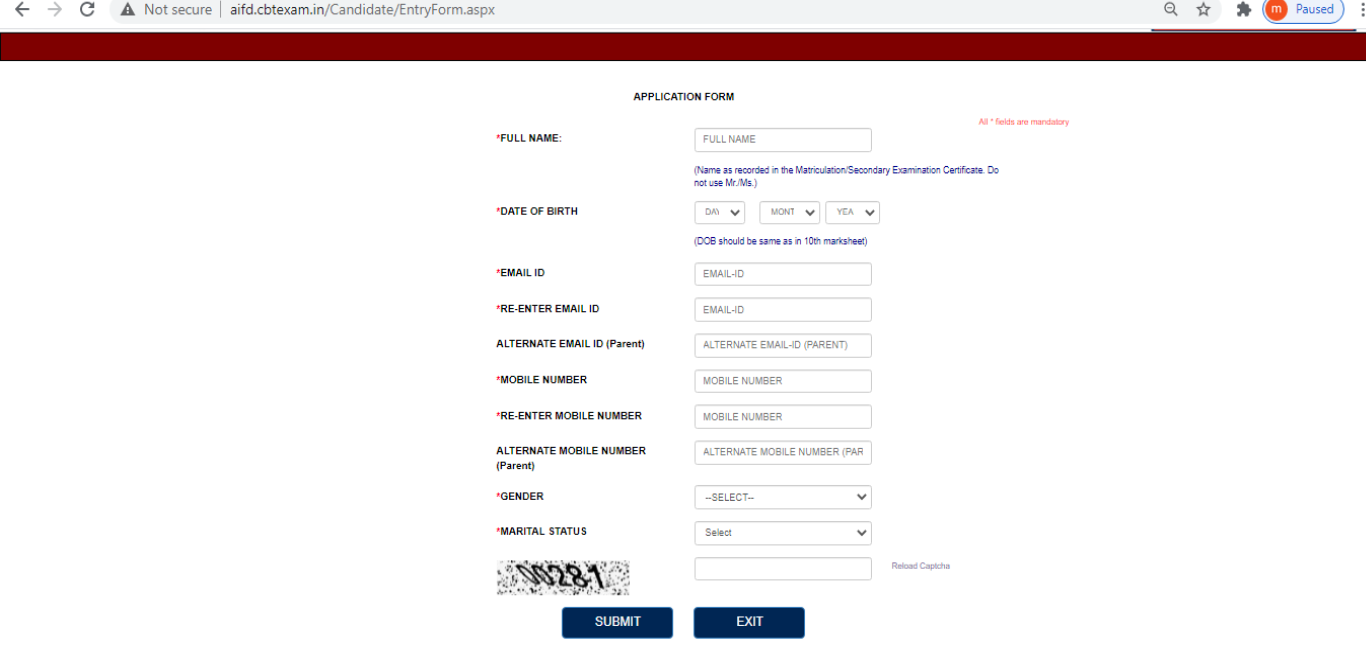 Important dates
The registration for AIFD admission 2021 is on till 10 June this year. The scrutiny of applications will be done on 16 June.
The admit card for the written test in connection with AIFD admission 2021 will be available for download from 24 June to 4 July.
The exam will be conducted on 4 July. The results will be declared on 10 July.
Admit card download
Applicants of AIFD admission 2021 can download or receive their admit card.
Candidates who cannot download or receive their hallticket by 30 June should approach the Principal of AIFD stating his or her full name, address and his/her application form number so as to facilitate the dispatch of the duplicate admit card.
The telephone numbers of AIFD is 09035316000/ 8792669001/02.
Point to remember
Candidates who have not obtained their hallticket for the written exam in connection with AIFD admission 2021 can approach the exam centre official with the passport size photograph.
The photograph must be the same as the one pasted in the application form.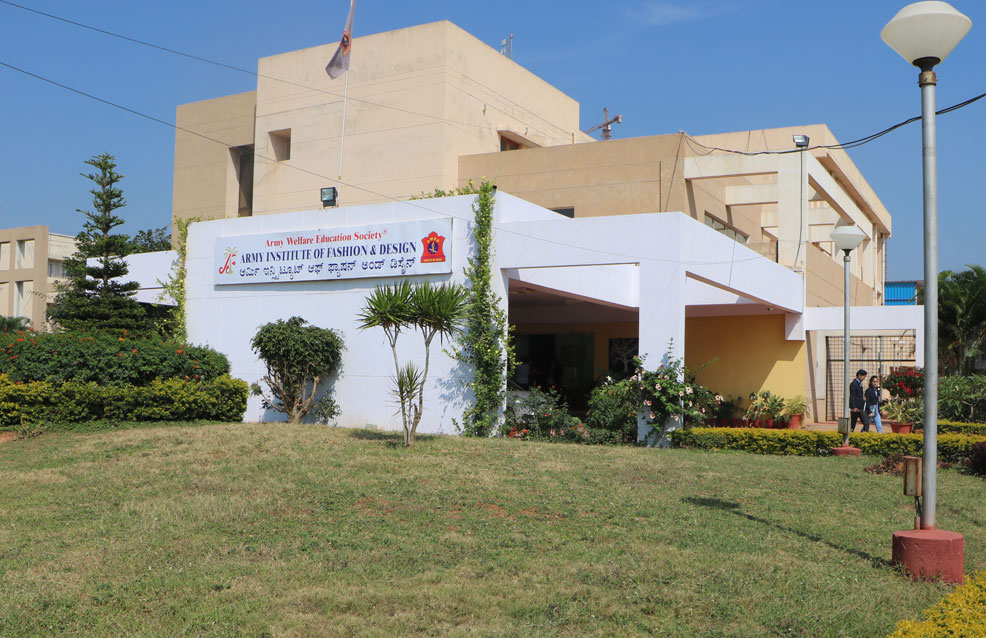 The candidate may be allowed to write the test provisionally.
However, the answersheets of such candidates will be evaluated upon confirmation of their eligibility for the exam.
Contact
AFDI can be contacted at 'Nagareshwara Nagenahalli, Kothanur Post, Bengaluru-560077'
Queries can be sent to email at '[email protected]' and '[email protected]'
The telephone numbers for contact are 87926 69001/02, 09035316000.
The website of AIFD is 'http://www.aifdonline.in/'