CDMR inaugurated at great IIT Guwahati
Posted by
S. Vishnu Sharma
on July 21, 2021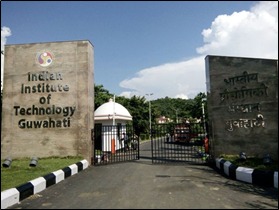 CDMR (Centre for Disaster Management and Research) was inaugurated at IIT Guwahati recently.
Chief Minister of Assam Dr. Himanta Biswa Sarma inaugurated CDMR facility in the presence of Professor R.K. Bhandari, Former Director, Central Building Research Institute (CBRI).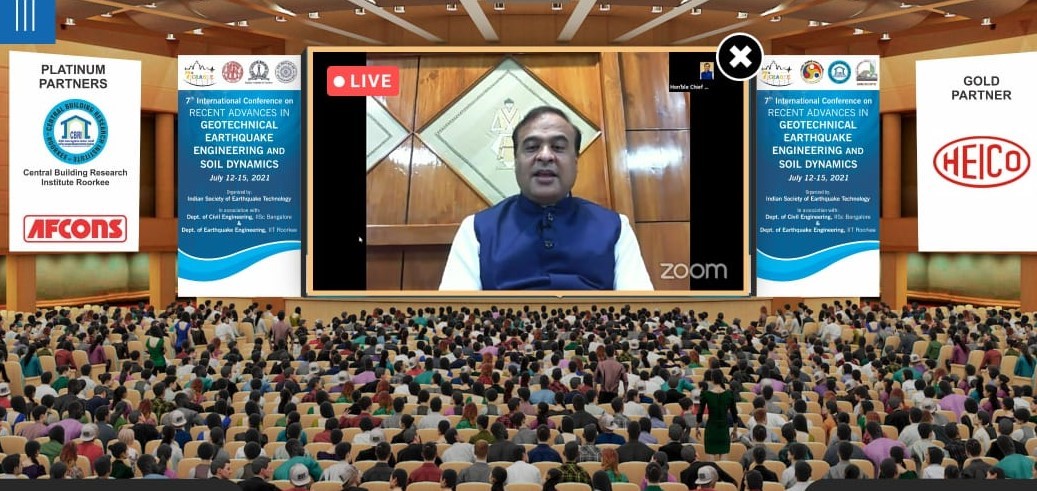 Among others present during the inauguration CDMR was Professor T.G. Sitharam, director of IIT Guwahati, faculty of IIT Guwahati and many other international and national experts from around the world.
CDMR inaugurated at great IIT Guwahati
It is interesting to note that Prime Minister Narendra Modi requested IIT Guwahati to establish Centre for Disaster Management and Risk Reduction that will help the North-Eastern States in effectively managing various natural and industrial disasters.
The request was made during 2020 convocation of IIT Guwahati.
CDMR was inaugurated during the Seventh edition of the prestigious quadrennial 'International Conference on Recent Advances in Geotechnical Earthquake Engineering and Soil Dynamics' (ICRAGEE) conducted between 12 and 15 July.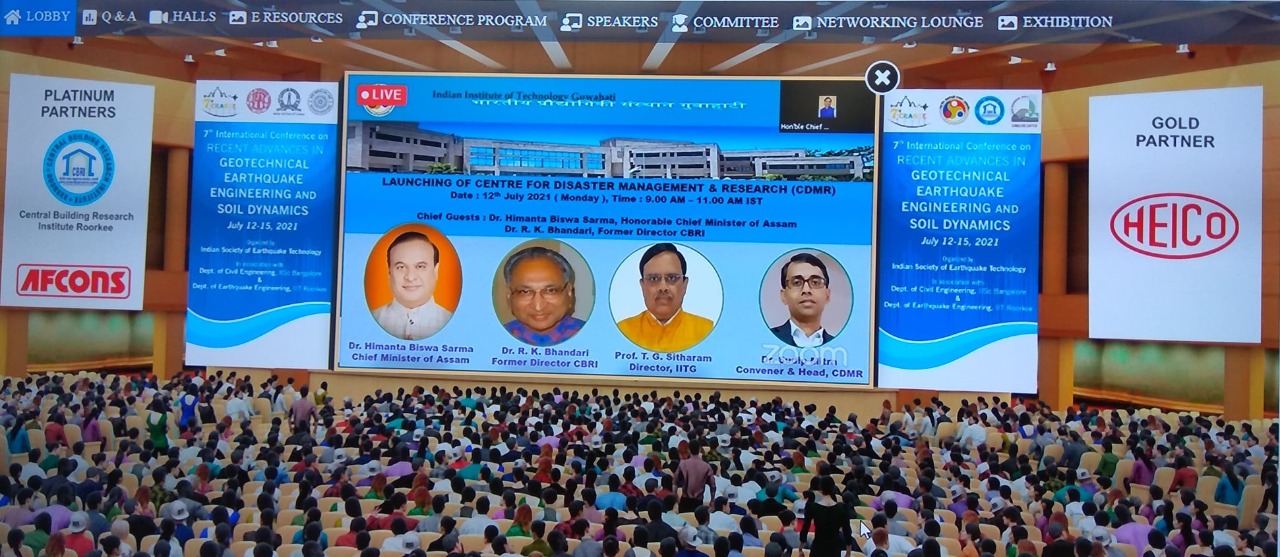 The conference during which CDMR was inaugurated focused on mapping geo-hazard risks, creating Disaster Resilient Infrastructure and fostering collaborations among universities and practitioners working on geo-hazards-related issues.
Speaking during the inauguration of CDMR, Dr. Himanta Biswa Sarma said CDMR is dedicated to the people of Assam and entire North East.
'I congratulate Prof TG Sitharam and the founding head of this CDMR Professor Sudip Mitra for such a quick implementation of PM's vision and initiating the academic programs with full vigour.'
Developing a network of universities to work on disaster issues is one of the important goals of the Prime Minister Shri Narendra Modi's 10-point agenda on Disaster Risk Reduction, said Assam Chief Minister.
Professor Sitharam addressed the international conference during which CDMR was inaugurated.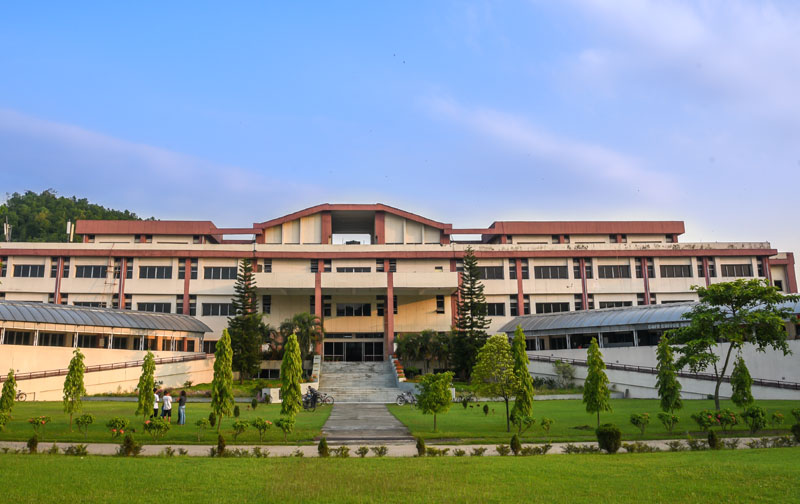 The conference focused towards goals of Government's agenda on Disaster Risk Reduction, said IIT Guwahati director.
The Government has been pushing for mainstreaming Disaster Risk Reduction in public expenditure, particularly in infrastructure development which has been the top priority ever since the Prime Minister has unveiled his 10-point agenda on Disaster Risk Reduction, he said.
The initiative of establishing CDMR is for the development of the North-East India that was long overdue.
Many infrastructure projects such as roads, rails, bridges, and airports have been taken up and also completed which connected the states of the North-East to the rest of India like never before.
Also read 'Polytechnic students of Tamil Nadu…get ready for the great contest being organised by IIT Madras and Capgemini. Know how to take part in it and win prizes worth Rs 50,000'
The North-Eastern States being among the most disaster-prone, it is vital to ensure reduction in infrastructure losses from disasters, including extreme climate events.
Further, Professor Sitharam also inaugurated an international webinar on 'Paradigm Shift in Disaster Risk Reduction: Role of Academics, Research, Innovation and Policies.
The webinar was jointly organized by the newly inaugurated CDMR, IIT Guwahati and Indo-Japan Lab, Keio University, Japan.
Professor Sitharam requested the CDMR and Assam State Disaster Management Authority (ASMDA) to collaborate closely for the development of Assam and build networks with various institutions present in North-Eastern Region (NER) to address the issues of disaster risk reduction as this needs a joint effort.
Professor Sudip Mitra, Head, CDMR, IIT Guwahati, welcomed the dignitaries and participants and highlighted the new Centre's thrust areas, interdisciplinary faculty strength and the vision of this new Centre.
Professor Rajib Shaw from Keio University, Japan, delivered the thematic address.
About IIT Guwahati
Indian Institute of Technology (IIT) Guwahati established in 1994 has completed 25 years of glorious existence in 2019.
At present, the Institute has eleven departments, five inter-disciplinary academic centres and four schools covering all the major engineering, science and humanities disciplines, offering BTech, BDes, MA, MDes, MTech, MSc and PhD programmes.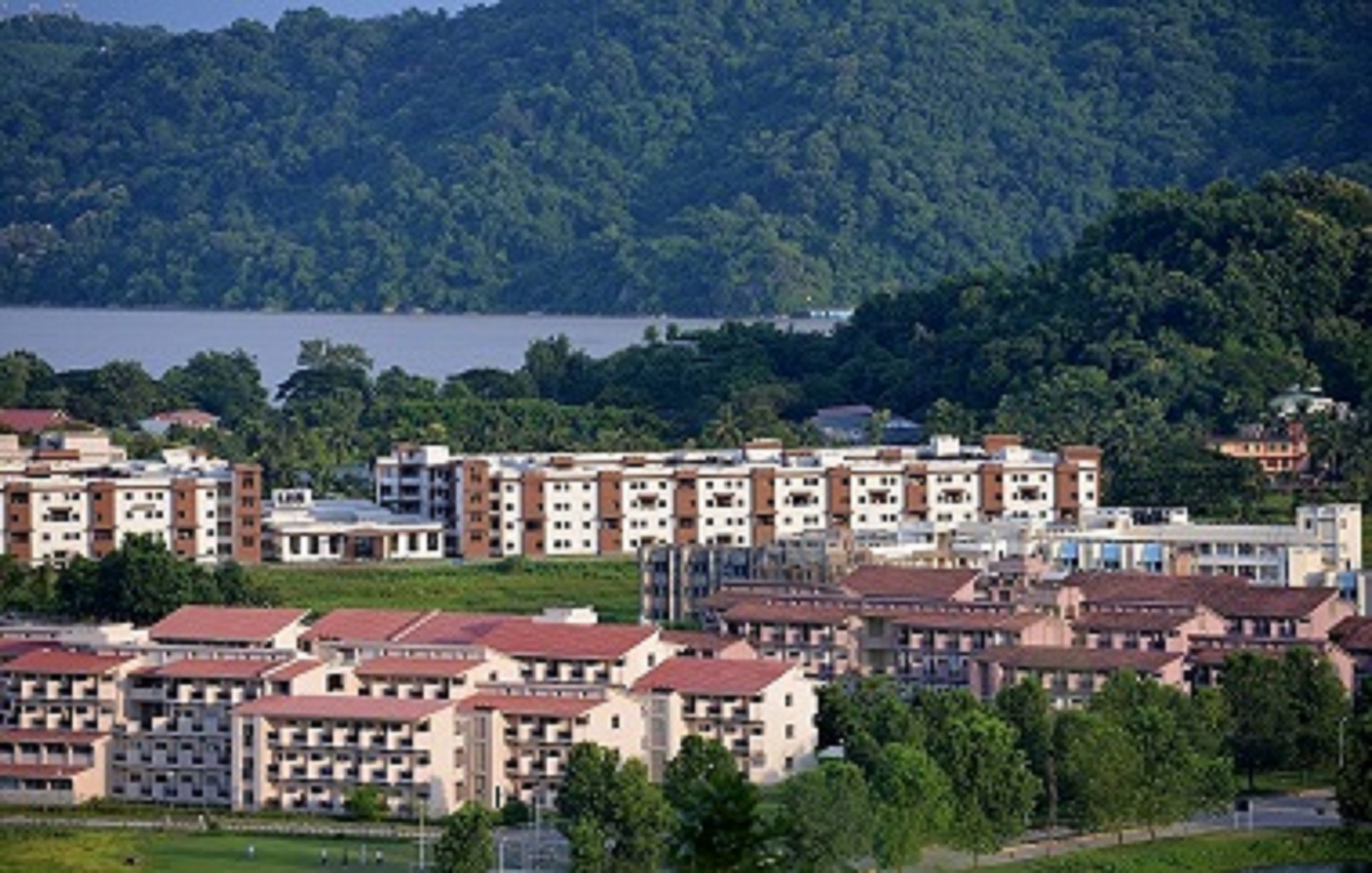 The institute offers a residential campus to 412 faculty members and more than 6,000 students at present. Besides its laurels in teaching and research, IIT Guwahati has been able to fulfil the aspirations of people of the North East region to a great extent since its inception in 1994.
The picturesque campus is on a sprawling 285 hectares plot on the north bank of the Brahmaputra, around 20 kms from the heart of the Guwahati city.