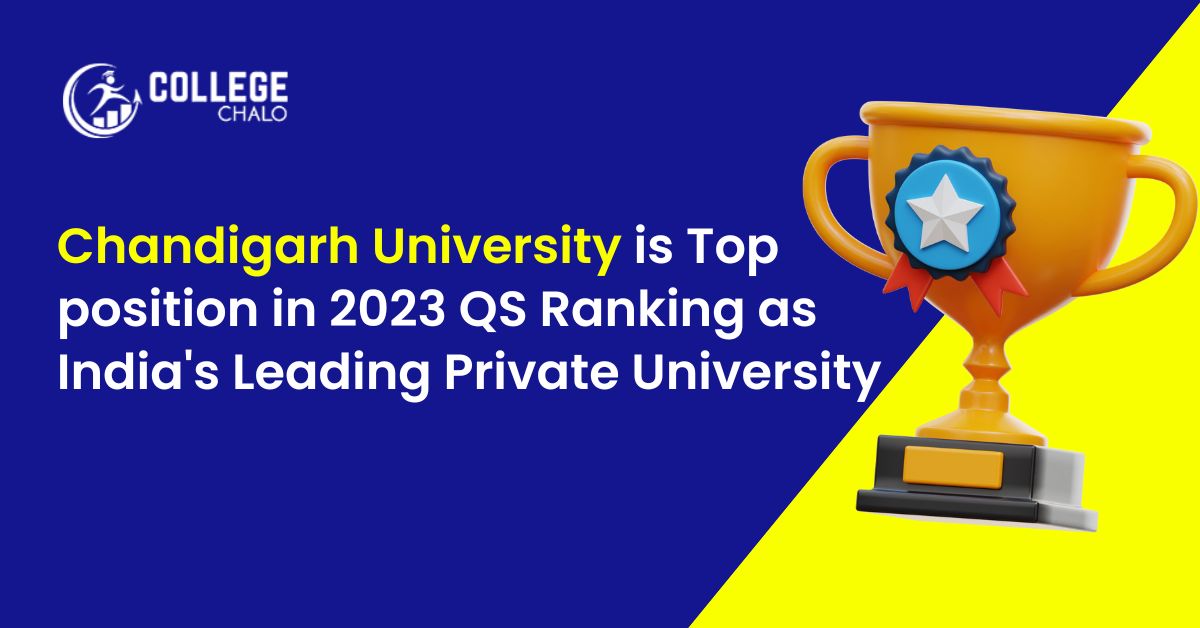 Chandigarh University is Top position in 2023 QS Ranking as India's Leading Private University
Chandigarh University is Top position in 2023 QS Ranking as India's Leading Private University in the prestigious Quacquarelli Symonds  World University Ranking. The famous Quacquarelli Symonds (QS) World University Ranking 2024 placed Chandigarh University (CU) first among India's private universities. After formerly ranking between 801 and 1001, the university has moved up to 771-780 in the overall rankings. Considering CU has only been around for 14 years, this is a major accomplishment.
Also, read  Top 10 NIRF Ranked Colleges in India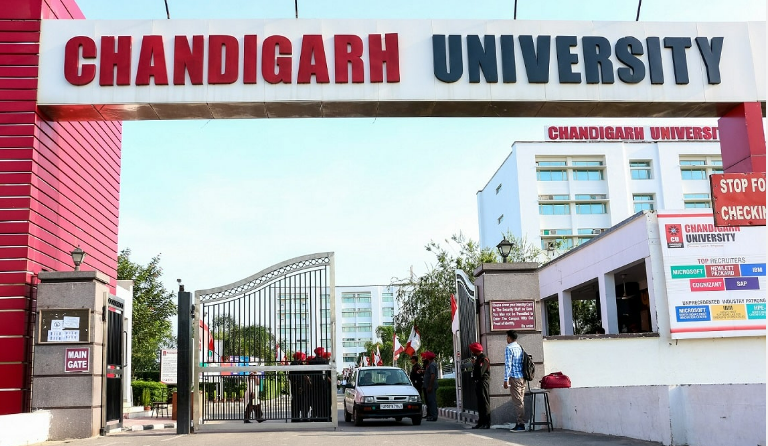 The university's dedication to academic achievement has been demonstrated by a dramatic rise in its overall ranking. This essay will examine the QS rankings, the meteoric rise of Chandigarh University, the impact of the new education strategy, and the Chancellor's recognition of government efforts.
A commitment to academic achievement has led to Chandigarh University's meteoric rise in the QS rankings. The university's commitment to offering a quality education has been recognised on a worldwide scale, as evidenced by its rise from a prior rank of 801-1001 to its present position of 771-780 among 2,963 assessed institutions.
Achieving Excellence in Education:
QS World University Rankings considers academic quality, employer reputation, faculty/student ratio, internationalisation, and research impact when rating institutions throughout the world. Chandigarh University's rise in the rankings shows its commitment to providing world-class education.
The Role of the New Education Policy:
The new Indian education plan has helped Chandigarh University compete globally. The policy's aims of increasing access to higher education, encouraging academic inquiry, and promoting public-private partnerships have fostered university growth.
Chancellor's Acknowledgment:
The Chancellor of Chandigarh University, Satnam Singh Sandhu, has issued a public statement of gratitude to the Modi administration for its educational reforms. Sandhu emphasises the government's attempts to blur the lines between the public and commercial sectors so that universities may compete on a global scale.
Also, read IIRF 2023: Top 20 Universities, Deemed Universities, and Colleges for MBA, Engineering, Law, and Design
Chandigarh University: Highlights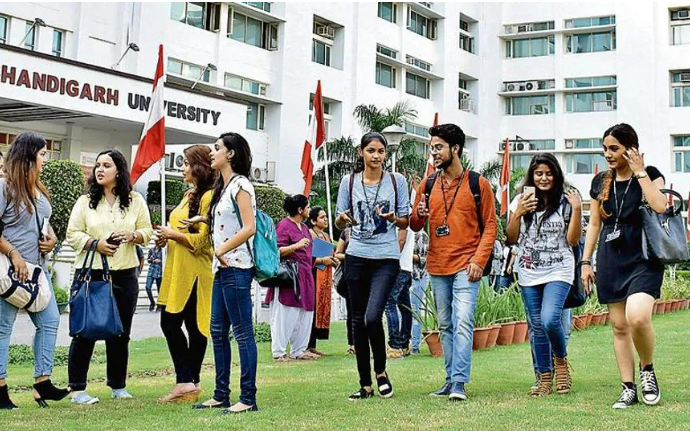 The QS World University Rankings is widely regarded as a leading global university rating. Academic prestige, employer prestige, faculty-to-student ratio, internationalisation, and research impact are all considered. The success of CU in these categories is indicative of the high standard of its academic programmes.
Some of CU's best features are:
There are over a thousand permanent faculty members, many of whom have held leadership roles at other elite institutions.
Over 10,000 international students from over 100 countries; a state-of-the-art campus with over 100 academic buildings; a wide range of undergraduate and postgraduate programmes in engineering, medicine, business, law, and the arts; a strong focus on internationalisation.
A dedication to study, as seen by the more than a thousand active studies.
The high ranking that CU achieved in the QS World University Rankings is certainly something to be proud of. It's a reflection of everyone involved with the school, from teachers to pupils. When it comes to universities, CU is a bright light on the horizon.
Reasons why Chandigarh University ranked so highly in the QS World University Rankings 2023
Academic reputation: CU is widely recognised as a premier educational institution. The professors at this institution are recognised authorities in their professions, and its students routinely excel at the national and international levels.
Employer reputation: The business community has a very positive impression of CU. Graduates are in high demand, and many of the world's most prestigious firms compete for them.
Faculty/student ratio: The ratio of professors to students at CU is exceptionally small. With smaller class sizes, teachers can devote more time to each student, boosting their chances of academic success.
Internationalization: International students from all over the world attend CU. The institution has around 10,000 international students and provides several courses taught in English. Students who are eager to broaden their horizons via exposure to other ways of thinking will find CU to be an ideal academic environment.
Research impact: In terms of research output, CU ranks among the top institutions in the world. This university's faculty publishes a lot of peer-reviewed research. This study allows students to learn from world-renowned specialists in their fields. Chandigarh University offers excellent education. The faculty and students are amazing. Research at CU allows students to learn from experts.
CONCLUSION
In conclusion, Chandigarh University's top ranking in the 2023 QS Rankings of private Indian universities shows its commitment to academic achievement. Chandigarh University's QS Rankings climb shows India's new education plan is working. Academic institutions benefit from the policy's aims of promoting education, research, and public-private partnership. Chandigarh University's chancellor, Satnam Singh Sandhu, credits the government for its success. This performance should inspire other Indian colleges to prioritise academic excellence, innovation, and foreign partnerships to gain international recognition.
The 2023 QS Rankings' top spot for Chandigarh University is a reflection of the institution's commitment to providing life-altering education, graduating highly qualified individuals, and furthering human understanding. It reinforces the university's dedication to influencing the future of Indian higher education and strengthens its standing as a prominent academic institution.
Also, read IIRF 2023 Highlights: Explore Top-Ranked Institutions