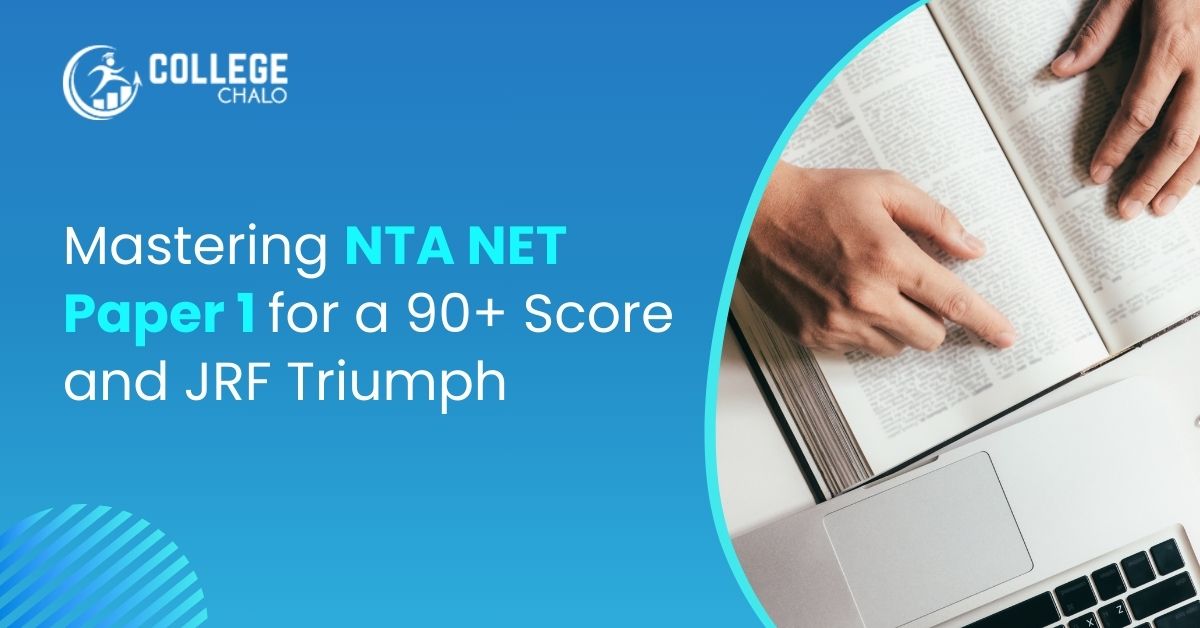 Cracks NTA NET Paper 1: Your Path to a 90+ Score to qualify JRF
Navigating the complex terrain of the NTA NET Paper 1 examination requires more than just academic prowess; it demands strategic planning and meticulous preparation. Achieving a score of 90+ is not merely a goal; it's a testament to your commitment to scholarly excellence. In this comprehensive guide, we unravel the intricacies of NTA NET Paper 1, offering you a structured path to not only secure a stellar score but also unlock the gateway to JRF glory.
Embark on this journey armed with proven techniques, expert insights, and a roadmap that transcends conventional study methods. As we delve into the nuances of each section, you'll gain a profound understanding of how to navigate the exam terrain, optimizing your efforts for maximum impact. The coveted Junior Research Fellowship (JRF) is not a distant dream but a tangible reality within your grasp.
Also read, NTA NET Result 2023: Comprehensive Analysis and Insights
Understanding the Significance of UGC NET Paper 1
NTA NET Paper 1 is not just another section of the exam; it is the foundation upon which a candidate's success is built. Scoring well in this section is not only a prerequisite for clearing the JRF cut-off but also a reflection of the candidate's aptitude for teaching, communication skills, and overall awareness.
The journey to success in NTA NET Paper 1 is a challenging but rewarding endeavour. Among the various sections, NTA NET Paper 1 plays a pivotal role, constituting 100 marks out of the total 300. Success in this section is vital for overall performance and a key determinant for clearing the JRF cut-off. In this comprehensive guide, we delve into NTA NET Paper 1 tricks and strategies to help candidates navigate through the complexities of the syllabus, manage their time effectively, and build the confidence necessary for success..
Deconstructing the Syllabus
The UGC NET Paper 1 syllabus is a vast landscape that encompasses diverse topics, including teaching aptitude, communication, research, higher education studies, and reasoning. With a total of 10 units, each carrying almost equal weight, candidates must navigate through this extensive syllabus strategically. Let's delve into unit-wise preparation strategies to maximize efficiency.
Unit-wise Preparation Strategies
Embark on a strategic journey through the vast landscape of UGC NET Paper 1 with our unit-wise preparation strategies. From mastering teaching aptitude to honing logical reasoning skills, each unit holds a key to success.
1. Teaching Aptitude (Unit 1)
Teaching aptitude is the cornerstone of UGC NET Paper 1. To excel in this unit, candidates should focus on methods of teaching, learners' characteristics, and factors affecting teaching. Creating concise notes for quick revision is crucial. The target is to answer at least four questions correctly. Standard study materials, such as those from Arihant or Trueman, can provide valuable insights.
2. Research Aptitude (Unit 2)
Research aptitude demands an understanding of research strategies, types, and distinctions between techniques. Creating flashcards or notes for each subtopic facilitates better comprehension. The goal here is to achieve 3–4 correct answers. Analyzing previous years' papers can provide valuable insights into the framing of questions.
3. Reading Comprehension (Unit 3)
Acing reading comprehension requires consistent practice and exposure to various styles of passages. Candidates should attempt quizzes and utilize comprehension exercises from reputable sources. The target is ambitious – aiming to answer all five questions correctly. Developing the habit of reading the editorial section of a newspaper enhances overall reading ability.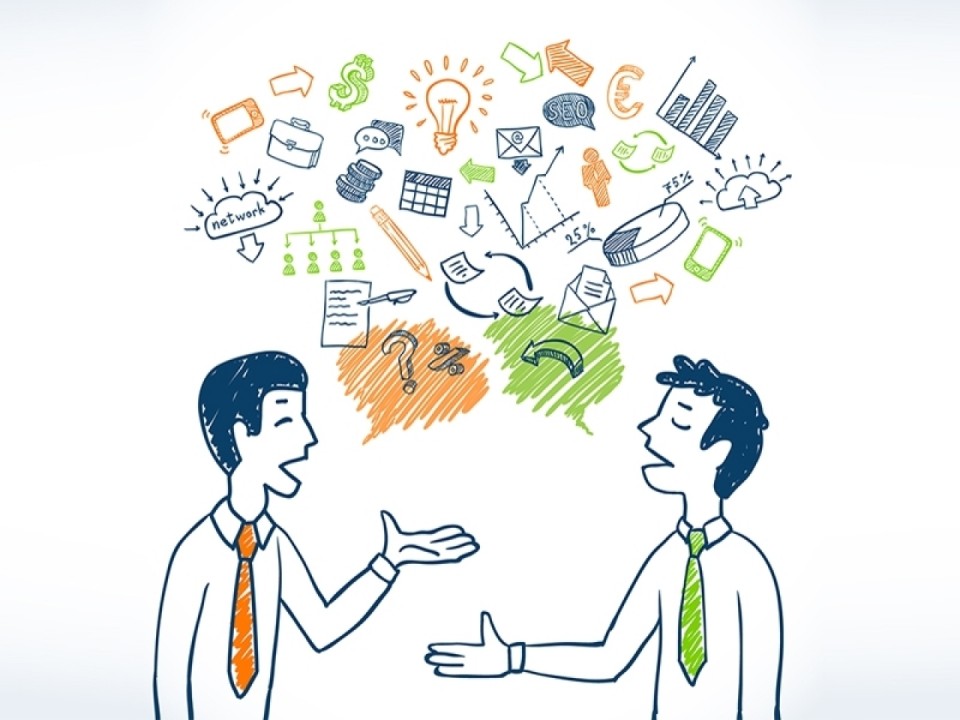 4. Communication (Unit 4)
Communication is a multifaceted unit covering various aspects such as types of communication, effective communication, and barriers to communication. Regular revisions and concise note-taking are essential. The target is to secure at least 4 correct answers. Understanding the intricacies of organizational communication boundaries adds depth to preparation.
5. Reasoning (Including Mathematical) (Unit 5)
Mastering reasoning requires a strong foundation in fundamental concepts and strategies. Study notes for the Number Series from reputable sources, including Arihant Publications, can be invaluable. Practice is the key, and candidates should aim for at least four correct answers. Logical reasoning, encompassing deductive and inductive reasoning, should be a focal point of preparation.
Also, read UGC NET vs. CSIR NET : Key Differences and Career Prospects
6. Logical Reasoning (Unit 6)
Logical reasoning demands consistent practice and a deep understanding of fundamental concepts. Candidates should strive to answer at least four questions correctly. The key here is not just rote learning but a profound comprehension of logical ideas and strategies.
7. Data Interpretation (Unit 7)
Data interpretation involves deciphering information from various charts and graphs. Studying notes on data interpretation and concentrating on simple bar and pie charts is essential. Daily practice, aiming for 4-5 correct answers, sharpens interpretation skills. Understanding basic concepts like ratios, averages, and percentages is pivotal.
8. Information and Communication Technology (ICT) (Unit 8)
The ICT unit demands familiarity with fundamental concepts found in standard tenth-class books. Maintaining an updated list of general abbreviations and terms is advisable. The goal is to secure at least 3–4 correct answers. Staying abreast of the latest developments in ICT and e-governance in India enhances preparedness.
9. People and Environment (Unit 9)
This unit explores fundamental concepts in standard first books, encompassing the latest information on environmental issues. Awareness of various forms of pollution and the diseases they cause is crucial. Candidates should aim for at least 3–4 correct answers. Staying informed about international agreements such as the Montreal Protocol and the Paris Agreement is beneficial.
10. Higher Education System: Governance Politics, and Administration (Unit 10)
Navigating through the higher education system demands a grasp of fundamental concepts and awareness of current information. Besides recommended books, staying updated on policies like the National Education Policy is vital. Candidates should aim for at least 3–4 correct answers, especially in governance, politics, and administration.
11. Practice Quizzes
To reinforce understanding and readiness for the exam's dynamic nature, regular attempts at quizzes are essential. Quizzes not only provide a self-assessment tool but also serve as a means to apply theoretical knowledge in a practical context.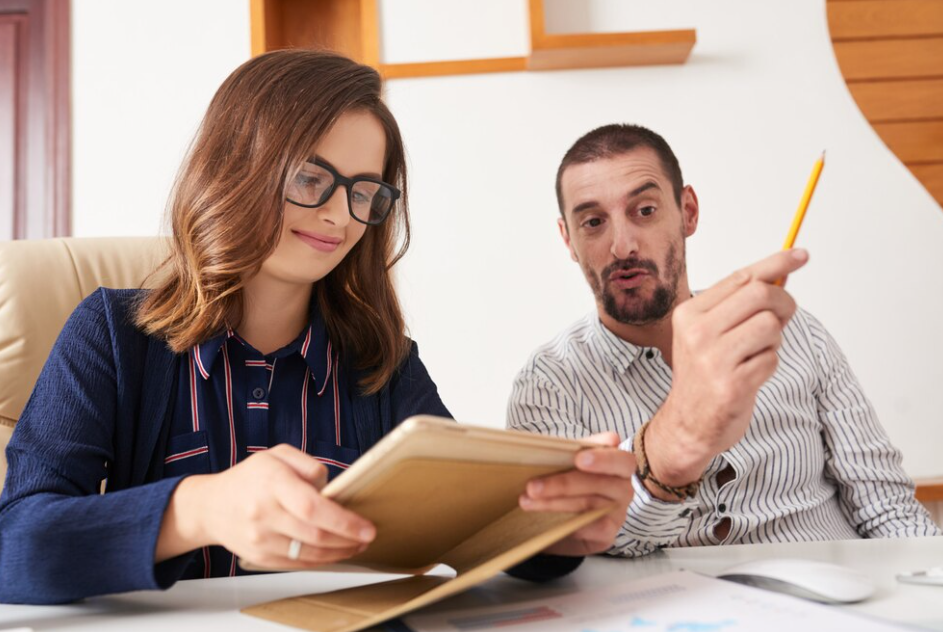 Additional Tips for UGC NET Exam
Opens the door to NTA NET success with our additional tips! From comprehensive syllabus coverage to targeted score setting, these insights go beyond the basics. Enhance your preparation, tackle the dynamic exam nature, and approach the NTA NET with a strategic mindset.
Study the Entire Syllabus
Thoroughly studying the UGC NET syllabus is a prerequisite for effective preparation. Candidates should familiarize themselves with the scope of each unit to plan their approach.
Follow a Well-Structured Study Schedule
Creating a study schedule that covers various subjects while balancing difficult and easy topics is essential. A well-structured plan ensures comprehensive coverage of the syllabus.
Take Practice Tests
Taking as many practice tests as possible is crucial for assessing preparedness. Mock tests also help in managing time effectively during the actual exam.
Focus on Strengths and Weaknesses
Identifying and focusing on strengths and weaknesses is key to tailoring preparation strategies. Strengthening weak areas while reinforcing strong ones is a balanced approach.
Put Theoretical Concepts into Practice
Applying theoretical concepts in practical scenarios enhances understanding and retention. Candidates should engage in discussions, teaching simulations, or practical exercises to reinforce learning.
Examine Previous Year's Papers
Analyzing at least six to seven UGC NET previous-year papers provides insights into frequently asked topics, question patterns, and the overall structure of the exam.
Setting a Targeted Score
Aiming for a score above 60% is advisable for a good overall result. Candidates should keep the UGC NET Cut-Off criteria in mind while setting their target scores. A well-defined target serves as motivation and guides focused preparation.
Last-Minute Preparation Tips
In the eleventh hour before your exam, maximize your readiness with these last-minute preparation tips. Whether it's revisiting key formulas, reviewing concise notes, or engaging memory hacks, these strategies aim to boost your confidence and recall during the crucial moments of your test.
Thoroughly Analyze Previous Year Papers
A detailed analysis of the previous year's papers helps in understanding the exam pattern, identifying important topics, and gauging the level of difficulty.
Revise Important Formulas
For units involving mathematical concepts, revising important formulas is crucial. A quick recap before the exam ensures better recall during the test.
Review Short Notes
Condensed notes or flashcards created during the preparation phase serve as quick revision tools. A brief review of these notes aids in recalling key concepts.
Utilize Memory Hacks and Visual Aids
Memory hacks, mnemonics, and visual aids can be employed for better retention. Associating information with visuals or creating mnemonic devices enhances memory recall.
Conclusion
As we conclude this illuminating guide for qualifying NTA NET Paper 1 is not just as a test-taker but as a scholar poised for greatness. The strategies, tips, and insights shared throughout this comprehensive manual are not mere directives; they are keys to unlocking a future adorned with academic accolades.
Your pursuit of a 90+ score in NTA NET Paper 1 is not isolated but intricately linked to the prospect of JRF glory. With a culmination of disciplined preparation, targeted study methods, and unwavering determination, you stand at the threshold of not just success in an examination but the attainment of a coveted research fellowship.
Also, read 50 Predicted MCQs for NTA NET Paper 1: June 2023 Exam Preparation