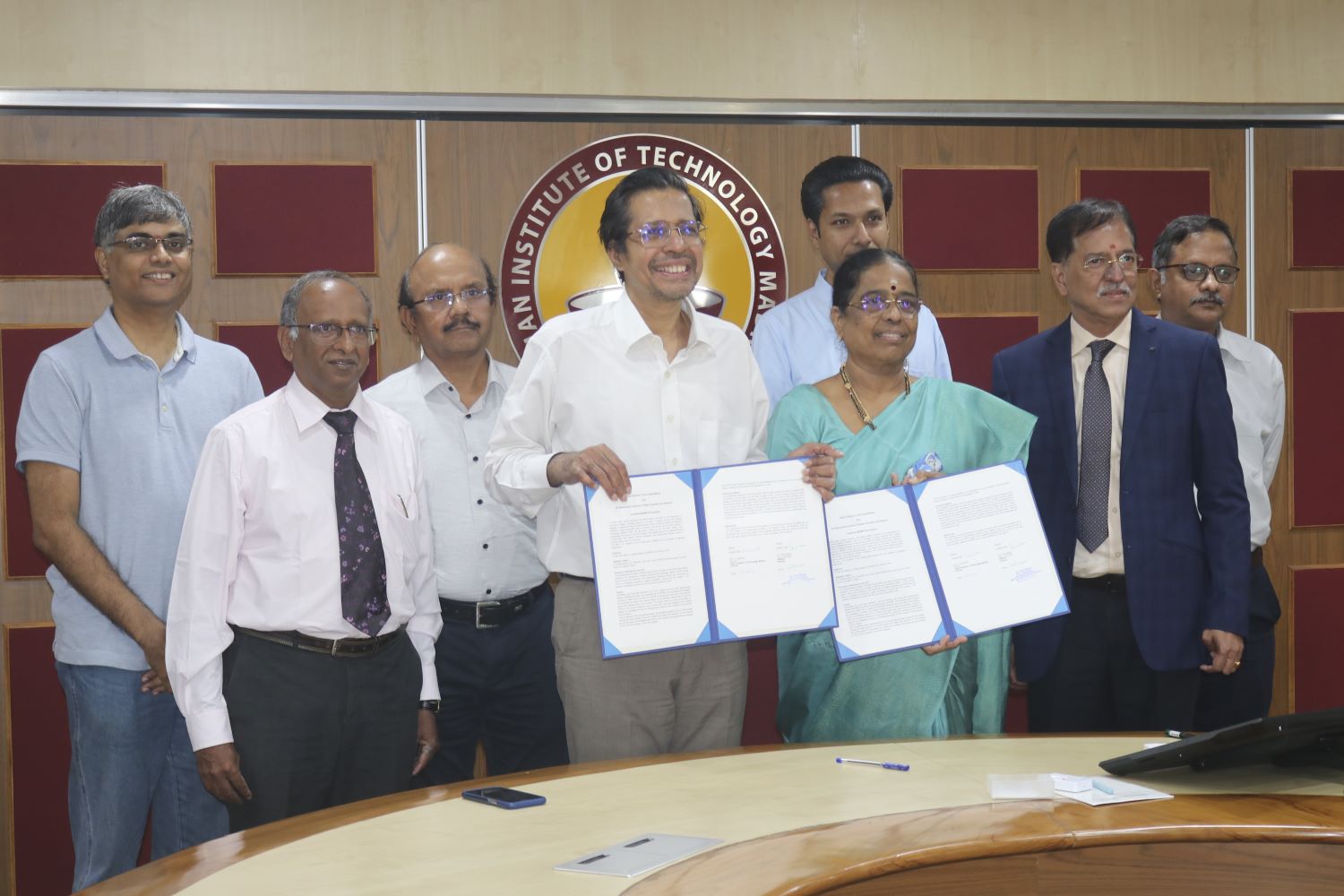 IIT Madras and SRIHER join hands to offer MD-PhD dual degree
IIT Madras and SRIHER have partnered to offer MD-PhD dual degree program. The postgraduate medical degree will be awarded by SRIHER and a PhD degree by the Department of Medical Sciences and Technology of IIT Madras.
This partnership will concentrate on core clinical, interdisciplinary, and translational research, say sources from IIT Madras.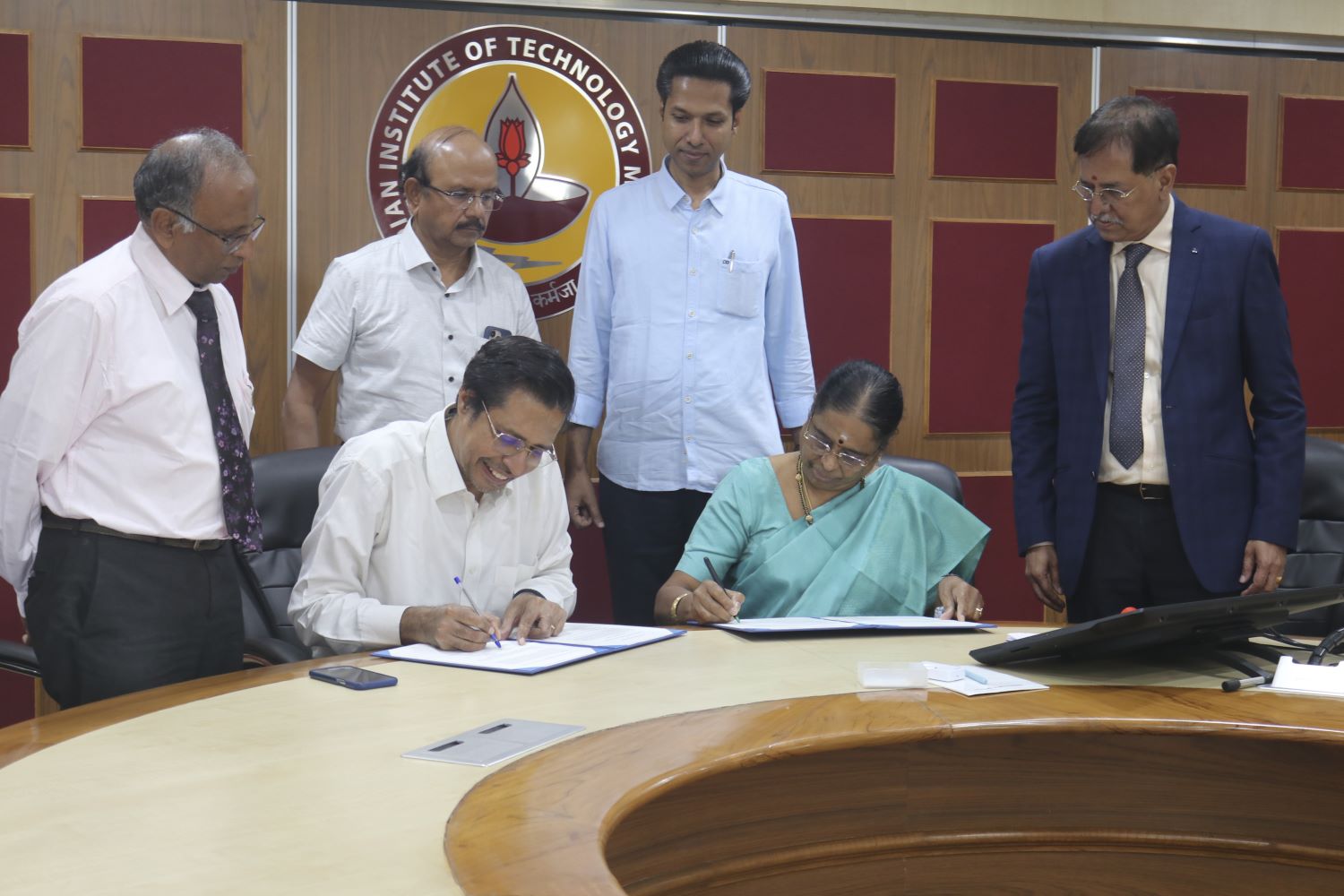 SRIHER is also known as Sri Ramachandra Institute of Higher Education and Research.
The MoU
A MoU towards this dual degree program was signed on 16 November 2023 by Dr. Uma Sekar, Vice Chancellor, SRIHER and Prof. V. Kamakoti, Director, IIT Madras.
The others present were IIT Madras and SRIHER, in the presence of Prof. Boby George, Head, Department of Medical Sciences and Technology, IIT Madras, Prof. R. Krishna Kumar, Institute Professor, IIT Madras and other faculty.
Director of IIT Madras
Elaborating on the need for 'Physician-Scientists', Prof. V. Kamakoti, Director, IIT Madras, said, "The world needs medical technology which, in turn, requires doctors with domain knowledge to explore the technological world.
The MD-PhD program planned between IIT Madras and SRIHER will be a flagship one, enabling the above requirement, said Prof Kamakoti.
Also read – Top History Colleges in Madhya Pradesh
I am confident that this collaboration will lead to very interesting innovations that will lead to scalable, accessible, affordable and quality health care for our nation, said director of IIT Madras.
Launch
IIT Madras in May 2023 had launched the Department of Medical Sciences and Technology, which will offer a four-year B.S. program in medical sciences and engineering in.
This course will be a first-of-its-kind in India, say sources from IIT Madras.
Importance
Highlighting the importance of this Dual Degree, Dr. Uma Sekar said such physician-scientists make up only less than 2% of the biomedical workforce today.
As physician-scientists, they will be particularly involved in productive academic research and can contribute to biomedical innovation, discover lifesaving therapies and have the potential to develop disease prevention strategies, said Dr Uma.
A physician scientist's in-depth clinical knowledge of human health and disease, combined with skills in scientific investigation and analysis, make him or her uniquely resourceful, said Dr Uma.
Dr. Uma Sekar added, "Sri Ramachandra Medical College and Research Institute established in the year 1985 has been in the forefront of medical education and research since its inception.
Though few medical postgraduates pursuing M.D or M.S opt for Phd through the existing ICMR MD PhD program, the transition of research output to the patient's bedside does not happen because of the lack of biomedical engineering guidance.
By twinning with IIT Madras for the dual degree, there will be a productive blend of research and health care application, she said.
Requirement
Dr. Uma Sekar said being already involved in patient treatment and management, they will able to understand the requirement for products that will be innovative, applicable and improve the health and well-being of many individuals.
Engineering research intense institutions like IIT Madras can help bring out products or prototypes to address the needs of the health care sector, she said.
They will play a vital role in advancing medical knowledge with substantial impact on human health, she said speaking at IIT Madras.
Objective
The objective of MD-PhD Dual Degree Program is to produce well-trained research scientists who will lead India's quest for self-sufficiency in the field of medicine and health.
The program will be operational from the next academic year, say sources from IIT Madras.
The postgraduates admitted to SRIHER through NEET and desirous of doing PhD will apply for the PhD program at the end of the second year to the Department of Medical Sciences and Technology at IIT Madras.
The Department of Medical Sciences and Technology will follow established procedure to select candidates to pursue the PhD program.
Once selected, IITM will issue them a pre-PhD offer and they will be eligible to register after their degree in SRIHER.
Such candidates will be mentored by IITM faculty and a SRIHER faculty during their third year at SRIHER.
Candidates admitted to the PhD program will be jointly guided by a faculty member from DMST and a co-guide from SRIHER.
The candidate will spend a year at IITM, completely funded by SRIHER through a fellowship to complete the coursework requirements, further develop the skills required for the PhD program and begin their research.
For the subsequent two to three years, the candidates will continue their research while being part-time students at IIT Madras and senior residents at SRIHER until the completion of the PhD program.
Department
IIT Madras Department of Medical Sciences and Technology offers an interdisciplinary approach to prepare students for designing life-saving medical devices, drug discovery, artificial intelligence in medicine, and fundamental medical research.
The department will train physicians to effectively apply technology in their clinical practice and lay the foundation for physician-scientists training in India.
Top medical doctors in India and abroad, who were also closely involved in the development of the curriculum, will be 'Professors of Practice' in this department, which has already established tie-ups with premier hospitals and medical institutions in India.