SAT Exam 2021: Great for those who wish to study abroad
Posted by
S. Vishnu Sharma
on February 21, 2021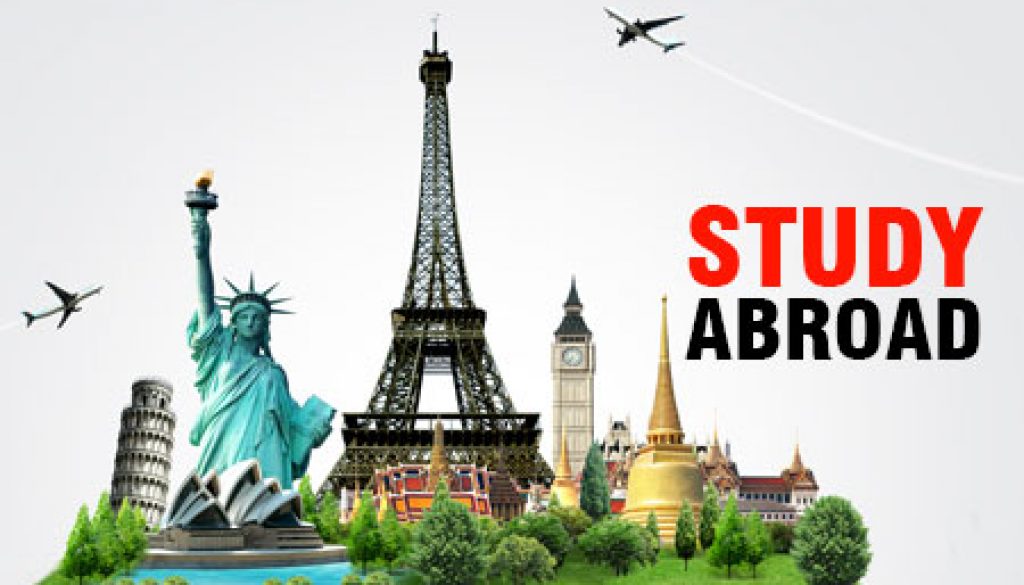 SAT Exam 2021 holds special relevance for students who are planning to study abroad this year.
Universities situated in US, UK, Australia and Canada provide admissions into undergraduate courses based on scores in SAT exam.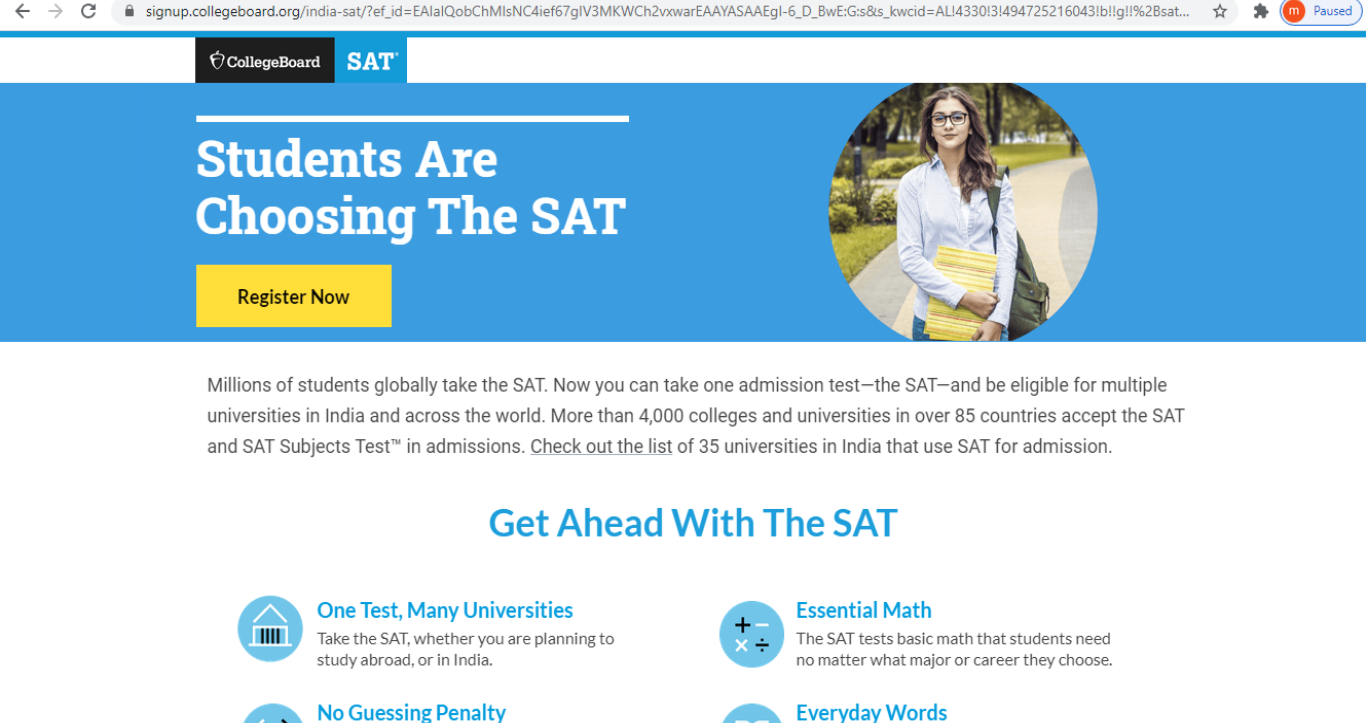 The advantages of a good score in SAT Exam 2021 is not restricted to seeking admission abroad alone.
A good score in SAT Exam 2021 can get a seat in a college in India also.
Many colleges in India accept SAT Exam-2021 scores, so instead of taking multiple exams, students can just attempt SAT and start applying for educational institutions.
Most educational institutions have their own entrance tests to admit students, those who have passed SAT Exam 2021 are exempted from attending the entrance tests conducted by the respective colleges.
SAT Exam 2021
About the test
SAT is expanded into Scholastic Assessment Test and is conducted by College Board.
This test was earlier known as Scholastic Aptitude Test. SAT Exam 2021 is the test that would be conducted for this year.
SAT Exam 2021 has two versions – SAT 1 and SAT 2. SAT 1 analyses the written, verbal and mathematical skills of the applicant.
SAT 2 will test the knowledge in particular subject. The subjects are History, Mathematics, Sciences and Foreign Languages.
SAT is administered about five times a year in India and is conducted in offline mode.
Eligibility and age limit
There is no particular eligibility criteria or age limit for appearing for SAT Exam 2021.
However applicants have to remember that most of the colleges offering undergraduate course demand a pass in plus-two.
So applicants are advised to ensure they have passed plus-two while applying for SAT Exam 2021.
And, applicants have to be in the age group of 17 to 19 years if they are planning to write SAT Exam 2021 to get a seat in a college outside India.
When to write
SAT Exam 2021 can be written on May 8 and June 5 this year. The last date to register for May 8 schedule is April 8.
And last date to register for June 5 schedule of SAT Exam 2021 is May 6.
The other anticipated exam schedules for SAT Exam 2021 are August 28, October 2, November 6, December 4, March 12, May 7 and June 4.

Point to remember
Applicants for SAT can visit the official website of the exam to see for available dates and register.
Applicants are advised to select a date that does not prove a hinderance to their other activities like school exams, practical tests.
The official website to know the dates and schedule of SAT is 'https://collegereadiness.collegeboard.org/sat/register/dates-deadlines'
How to apply
Applicants for SAT Exam 2021 must visit the official website after confirming the date they wish to write the exam.
The official website for registration is 'https://signup.collegeboard.org/india-sat/?ef_id=EAIaIQobChMI-cTlhtT67gIVRKSWCh3j5AJYEAAYASAAEgJIf_D_BwE:G:s&s_kwcid=AL!4330!3!494725216043!b!!g!!%2Bsat%20%2Bregistration!1746471535!72063686767&gclid=EAIaIQobChMI-cTlhtT67gIVRKSWCh3j5AJYEAAYASAAEgJIf_D_BwE'
After the webpage opens upon clicking the above url, applicants can look for the link to register.
The link 'Register Now' will be available at more than one or two places on the webpage.
Also read 'Know about the entrance exams in 2021 for LAW and MBA admissions which can be applied now'
Applicants can click 'Register Now' from anywhere on the page and move ahead towards creating an account for obtaining user name and password.
Post obtaining username and password, applicants can begin applying for SAT Exam 2021.
Also read – Most toughest exams in India
Candidates have to submit all the required information, upload their photograph and choose the date of their convenience and pay the registration fees and submit the application form finally.
How to apply-2
The other method to apply for SAT Exam 2021 is through post (mail).
Students can visit their schools for SAT and SAT Subject Tests registration guide.
The guide will have a registration form and a return envelop.
Applicants can fill the form and attach a Demand Draft containing examination registration fee and send it to the offices of United States India Education Foundation (USIEF) who is the representative of SAT in India.
USIEF office addresses are available on its official website 'http://www.usief.org.in/ContactUSdelhi.aspx'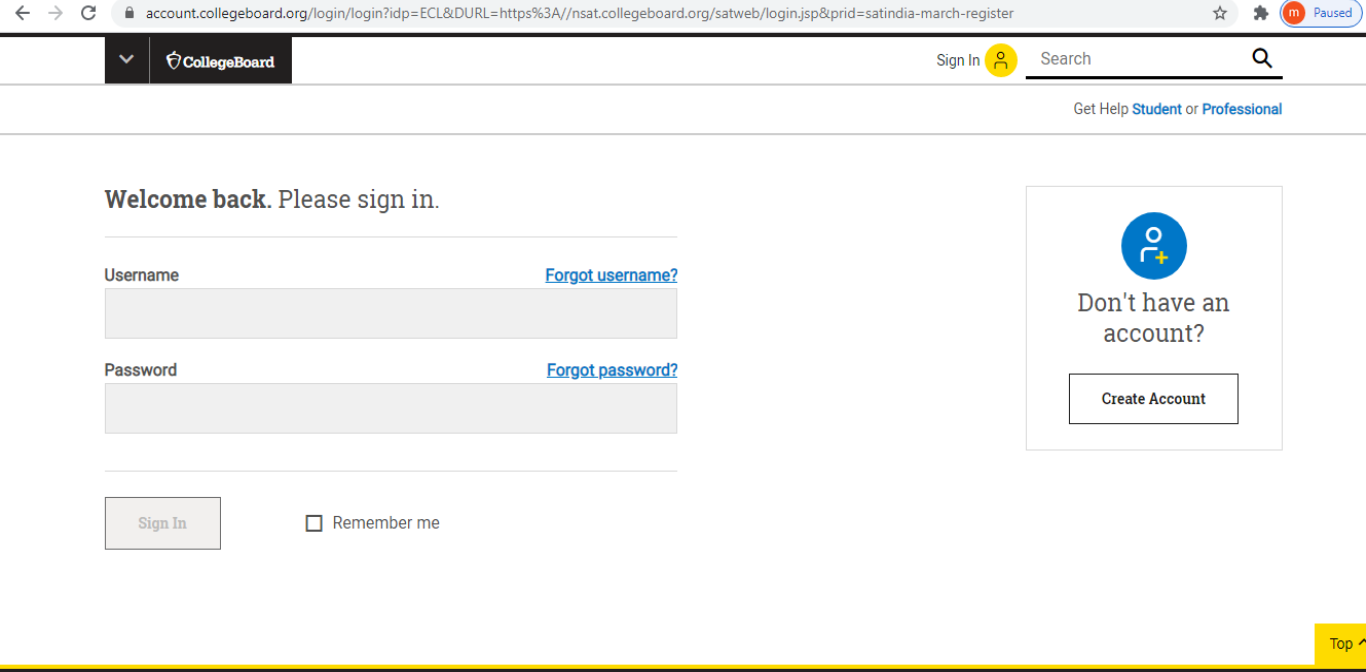 The registration fee
The registration fee for SAT Exam 2021 would be $106 with the written essay, without written essay, the fees would be $94.
Candidates for SAT Exam 2021 can change their exam date or centre on payment of additional $30.
In the Indian currency, SAT Exam 2021 registration will cost about Rs 6200 to Rs 7000.
Exam pattern and syllabus
Questions for SAT Exam 2021 are from the subjects applicants study in their school.
The total score for SAT Exam 2021 is 1600 and duration allotted to answer question is three hours and an additional time of 50 minutes is allotted for Essay writing.
The syllabus for SAT Exam 2021 comprises evidence based reading and writing and mathematics that has a score range of 400 to 800.
The subject section will have questions from subjects like maths, scineces, languages. The score range for this section is also 400 to 800.
The total score is 1600 and for candidates who manage to get above 1200 is said to be a good score.
Syllabus-2
The classification of syllabus for SAT Exam 2021 is given below:
Essay section – 25 minutes
Multiple choice questions – 25 minutes and 10 minutes
Reading comprehension – 25 minutes
Sentence completions – 25 minutes
Paragraph-length critical reading – 20 minutes
Algebra and functions – 25 minutes
Geometry statistics – 20 minutes
Probability and data analysis – 20 minutes
Validity
The validity of SAT Exam 2021 score is for a period of five years.
Sending score cards
Candidates can login to their account they created for applying for SAT Exam and click on 'Send Scores' option.
Post clicking the option, candidates can choose the colleges they need to send their SAT Exam scores and then pay the required money.
Post the payment of money, candidates can send their score cards of SAT Exam to various colleges.
Score cancellation
Candidates who feel they performed very poorly in SAT Exam can approach the supervisor of the exam centre for 'Cancel Test Scores' Form and fill it and submit it.
Similarly, candidates who feel they did not perform well in the online test, can also send a request to College Board as soon as possible after the test is over.
The deadline to send cancellation request is 11:59 PM of a Wednesday after the test is over.