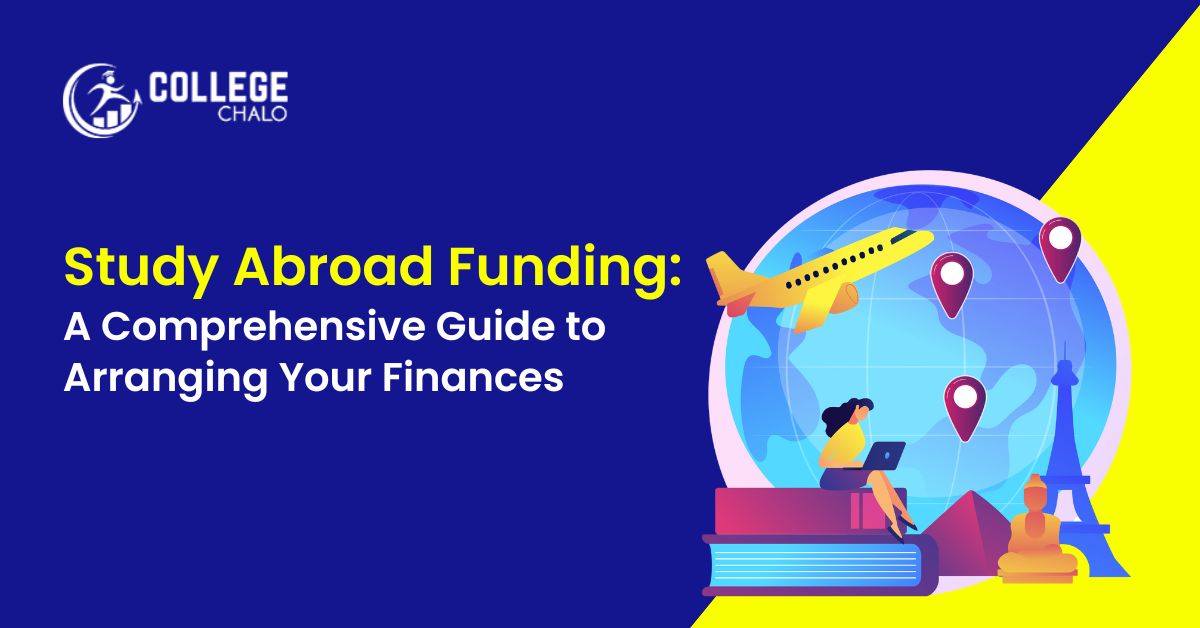 Study Abroad Funding: A Comprehensive Guide to Arranging Your Finances
Many students dream of studying abroad for personal development, cultural immersion, and academic improvement. Studying abroad may be expensive. To guarantee a pleasant and successful voyage, prepare your finances accordingly.
This thorough resource gives excellent insights and practical guidance on managing finances to assist students negotiate the intricacies of study abroad funding. This information will help you choose scholarships, loans, part-time jobs, sponsorships, or professional assistance.
Also, read Study Abroad Guide for Indian Students After 12th Grade
This guide discusses funding possibilities and their pros and downsides. You'll discover scholarships, grants, financial assistance, loans, part-time jobs, exchange programmes, crowdsourcing, and sponsorship. To establish a well-rounded financial strategy, we will stress the need for consulting education experts, financial advisers, and university support services.
Study Abroad Funding: A Comprehensive Guide to Arranging Your Finances
This thorough handbook will equip you to manage your study abroad finances. Early planning, extensive research, and investigating numerous funding possibilities are crucial to achieving your study abroad goals without financial strain. Let's finance your study abroad aspirations together.
1. Research Scholarships
Scholarships and grants may make studying abroad a life-changing experience. We'll discuss research and how to apply for scholarships and grants.
1. Start your scholarship hunt using a variety of sites. Scholarships attract exceptional students to local and foreign universities. Government-sponsored education programmes and organisations may also grant financial help. Private organisations and companies also grant scholarships for certain majors or nationalities. Broaden your funding search.
2. Online scholarship search engines may help identify appropriate options. Edvoy.com, scholarships.com, and fastweb.com let you search by field, country, or eligibility. These services include a large scholarship and grant database, making it easy to identify suitable possibilities.
3. Universities typically have scholarship pages. These pages list local and foreign scholarships. Search the websites of your desired colleges for scholarships for foreign or home-country students. Check eligibility, application dates, and required documents.
4. Government-sponsored programmes: Many countries give scholarships and incentives to overseas students. These programmes promote culture and diplomacy. Check your home country's and prospective study destination's scholarship programmes. Contact embassies or educational institutions regarding eligibility, application processes, and deadlines.
5. Field-specific scholarships are available from several organisations and charities. STEM students may qualify for STEM scholarships. Research professional associations, industry-specific organisations, and charitable foundations in your sector. These grants have fewer applications, enhancing your odds.
6. After finding eligible scholarships, create a persuasive application. Follow each scholarship program's criteria. Prepare your academic records, recommendations, personal statements, and other information early. Showcase your accomplishments, objectives, and how the scholarship will help you reach your educational goals in your application.
Also, read Top 10 Foreign Languages to learn for a great career abroad
2. Loans and Aid
Financial assistance programmes and loans might help with funding your study abroad trip. We will discuss financial assistance eligibility and bank or specialised financial institution student loans.
1. Check financial assistance programmes: Start by researching your home country's or your study destination's financial help programmes. For students studying abroad, several countries provide scholarships, grants, or bursaries. These programmes may have academic, financial, or field-specific qualifying requirements. Ask your country's education government, embassy, or relevant educational institutions regarding financial help.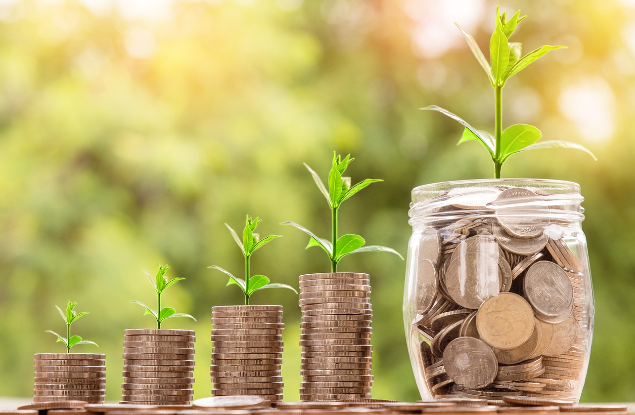 2. Education loans may be an alternative if scholarships and grants aren't enough. Financial organisations provide student loans to pay tuition, housing, and living expenses. Compare loan companies' rates, terms, and other terms. To understand debt obligations, visit a financial counsellor or your university's financial assistance office.
3. Before taking out a loan, make sure you understand the terms and circumstances, including interest rates, repayment schedules, and penalties. Consider the financial impact of repaying the debt after graduation. Some loans provide grace periods or flexible payments, while others demand prompt payback. Assess your future earning potential and if you can handle loan repayments and other financial commitments.
3: Part-Time Opportunities
While studying abroad, a part-time job might help with finances. Understanding part-time job laws for foreign students in your study location is important. We will discuss part-time career options and drawbacks.
1. International student part-time job rules vary by country. Know your study destination's immigration or labour laws. Determine your weekly or academic break work hours. Be mindful of employment constraints and necessary permissions or documents.
2. On-campus jobs: Many institutions provide jobs that fit students' schedules and academic obligations. Library, administrative, and research positions are available. Find jobs through your university's career services or student employment office. On-campus employment promotes academic objectives and is convenient.
3. Beyond on-campus choices, look for local part-time work. Retail, hospitality, tutoring, and freelancing are options. Find jobs via online employment sites, community notice boards, or social media groups. Students and locals may network to get jobs.
4. Balance job and school: Balancing part-time employment and schoolwork is essential. Work hours should not interfere with your academics. Discuss scheduling problems with your employer. Work-study balance requires time management and organisation.
5. Combine part-time employment with other funding sources: Part-time work may supplement your income, but it should be part of your financial strategy. For living expenditures, look into scholarships, grants, financial assistance, and personal savings. In high-cost areas, part-time employment may not be enough.
Also, read IIRF 2023 Highlights: Explore Top-Ranked Institutions 
4. Budgeting
1. Saving for Study Abroad: Start Early: Starting to save early is key to preparing your finances for studying abroad. Starting your savings strategy early gives you a big edge in saving for study abroad. Starting early helps you save money for college.
2. Budgeting: Financial Success: Studying abroad requires budgeting. Start by reviewing your monthly spending patterns. This self-assessment can help you minimise costs and make changes. Setting a realistic budget helps you manage your finances and cover essentials and education.
3. Budgeting Abroad: Practising frugality while studying may boost your long-term finances. Finding a balance between having fun and managing your finances while abroad is important. Spend wisely on lodging, transportation, and entertainment. Shared accommodation, public transit, and student discounts may save costs without sacrificing quality.
4. Sustainable Long-Term Financial Stability: Studying abroad involves a long-term financial strategy. Consider sustainable spending habits that last beyond your stay abroad while your budget and save. Frugality, financial discipline, and saving and budgeting may help you succeed financially after studying abroad.
5: Crowdfunding and Sponsorship
Crowdfunding and sponsorships may help pay for study abroad. We'll provide you with tips on crowdfunding and sponsorships here.
1. Crowdfunding platforms: Try Kickstarter, GoFundMe, or Indiegogo. Create a convincing campaign page to discuss your educational aspirations, how studying abroad will benefit you personally and professionally, and how the money will be used. Attract donors with interesting pictures and a well-written explanation. Share your campaign with friends, family, and social media to reach more people. Keep your donors informed and thank them.
2. Share your study abroad goals with friends, family, and the community. Explain the experience's value and benefits. Please encourage them to donate or tell others about your adventure. Consider community fundraising events or campaigns.
3. Local company and organisation sponsorships: Approach local companies, organisations, and community groups in your area of study that support educational efforts. Create a persuasive sponsorship application that describes your educational objectives, how their funding would help, and any perks they may get, such as promotion or the opportunity to sponsor an outstanding student. Be persistent and thank possible sponsors.
4. Explore corporate, community, and individual sponsorships. Some firms sponsor students in certain professions or with high academic results. Contact organisations with similar opportunities.
Section 6: Getting Professional Help
In this last segment, we stress the need of consulting financial planners and resource experts.
1. Education consultants: Consult education experts who assist students study abroad. They can advise you on local scholarships, grants, and financial help. These experts can also help you write a good application.
2. Financial advisers: Consult financial professionals to create a thorough study abroad financial strategy. They can assist you to evaluate your finances, get funding, and manage your money abroad.
3. Use your university's student assistance services. They have offices or personnel to help with scholarship applications, financial assistance, and budgeting. These experts help students manage their finances.
CONCLUSION
In conclusion, this complete guide on study abroad funding has given you the information and ways to efficiently plan your study abroad finances. Scholarships, grants, financial assistance programmes, part-time jobs, crowdfunding, sponsorships, and professional guidance all help you finance studying abroad. Studying abroad is life-changing but financially difficult. You can overcome these obstacles through strategy, study, and dedication. Tailor your funding possibilities to your area of study, nationality, and personal situation.
Financial planning is continuing.
Stay open to new chances and reevaluate your economic approach. Stay organised, proactive, and resilient during your trip. Studying abroad may be financially and intellectually rewarding with the appropriate strategy and financial plan. With this complete handbook, confidently study abroad. Explore a new culture and create lifetime friends. Studying abroad helps you develop personally and globally. So manage your finances, make smart choices, and let study abroad change your life.
Also, read Top 20 Engineering Colleges in Bengaluru