TIFR 2024 Admission: Application, Dates, Eligibility, Exam Pattern
The Tata Institute of Fundamental Research (TIFR) is gearing up to welcome new students for its 2024 admissions, presenting a rich array of fascinating academic programs. TIFR 2024 intake is upcoming, and is offering a diverse range of captivating courses. This comprehensive guide will provide you with in-depth insights into the programs offered at TIFR, the eligibility criteria, application procedures, and crucial deadlines. So, let's delve into the intricacies of this exciting opportunity!
Also, read UGC NET vs. CSIR NET : Key Differences and Career Prospects

Unveiling TIFR 2024
TIFR is a prestigious institution renowned for its advanced research in fundamental sciences Graduate students may choose from a wide variety of Ph.D. and Integrated M.Sc.-Ph.D. programs in fields including Mathematics, Physics, Chemistry, Biology, Computer & Systems Sciences, and Science education.
Course Duration: Some of these degrees are five years long, while others go on for six. The duration of the programme is determined by the chosen major and the student's academic path.
To ensure a smooth application process, it's crucial to be aware of the key dates:
Application Portal Opens: Commencing on the 3rd of October 2023
Application Deadline: Closing on November 2, 2023
Hall Ticket Download Begins: Starting on November 20, 2023
Date of Examination: Mark your calendars for December 10, 2023
Eligibility Criteria: Your Passport to TIFR GS 2024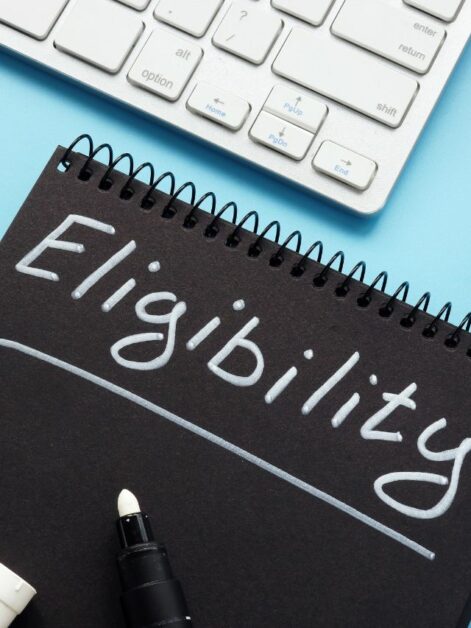 In order to participate in TIFR GS 2024, applicants must first complete certain requirements. The prerequisites for each programme are different; however, below is a general overview:
Mathematics: In the field of mathematics, the minimum requirement for entry into a Ph.D. programme is a Master's degree or its international equivalent; however, applicants for the I-Ph.D. programme only need a Bachelor's.
Physics: Students interested in pursuing a Ph.D. in physics are required to have an M.Sc. or its equivalent, whereas those interested in the I.Ph.D. program just need to have a Bachelor's
Chemistry: A Master's degree (or its international equivalent) in chemistry is required for admission to Ph.D. programmes in the field, whereas a Bachelor's degree is sufficient for entry into I. Ph.D. programmes
Biology: TIFR is looking for people with a Master's in Basic Science or a professional Master's degree in Biology if that is their area of interest. There are options to further your education for individuals with a broader educational foundation, such as a bachelor's degree from an accredited university.
Computer & Systems Sciences: Aspiring to pursue Computer & Systems Sciences? Any of the following degrees in Computer Science or a closely related discipline are required for admission to the Ph.D. programme: B.Tech., B.E., M.Tech., M.E., M.C.A., M.Sc. Meanwhile, B.S.c. holders may pursue further education via the I-Ph.D.
Also, read Distance Learning vs. Online Learning : A Comprehensive Guide
A Step-By-Step Guide to the TIFR GS 2024 Application Process
Here's a concise roadmap for the TIFR GS 2024 application process:
Visit the TIFR website: Initiate the process by visiting the official TIFR website (http://univ.tifr.res.in/).
Read the notification: Download and thoroughly read the TIFR GS 2024 Notification for detailed application instructions.
Register: On the admission portal, register using your basic information. It's the first step to unlocking a world of academic opportunities.
Application Form: Fill out the online application form with precision, ensuring all required information is accurate.
Document Upload: Submit the necessary documents, such as photographs, signatures, and educational certificates, in scanned format.
Payment of Fees: Complete the application process by making the application fee payment online. Accepted payment methods include debit and credit cards, internet banking, or UPI.
Review and Submit: Before finalizing your application, carefully review all the details and ensure nothing is overlooked. Once verified, submit your application.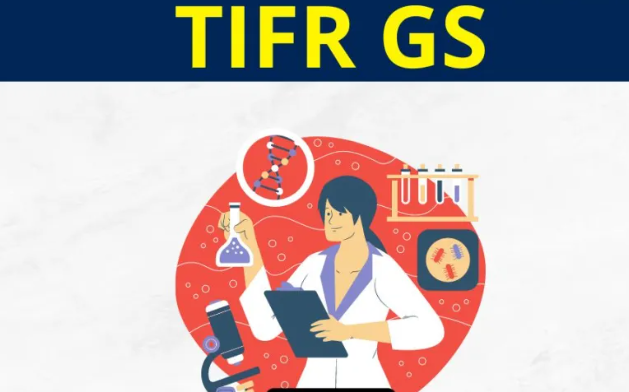 Application Fees
To make the application process accessible to all, TIFR has structured the fees as follows:
Male Candidates: Rs. 1000/-
Female Candidates: Rs. 500/-
Others: Rs. 500/-
Conclusion
TIFR 2024 promises an incredible academic journey for aspiring researchers and scholars. Understanding the application process, eligibility criteria and key dates is your first step toward success. Get ready to explore the world of fundamental sciences with TIFR, where boundless opportunities await. Your gateway to a world of academic excellence is just around the corner. Don't miss this chance to embark on an unforgettable academic odyssey.
Also, read Top 5 Universities Worldwide with Billionaire Alumni, Including India