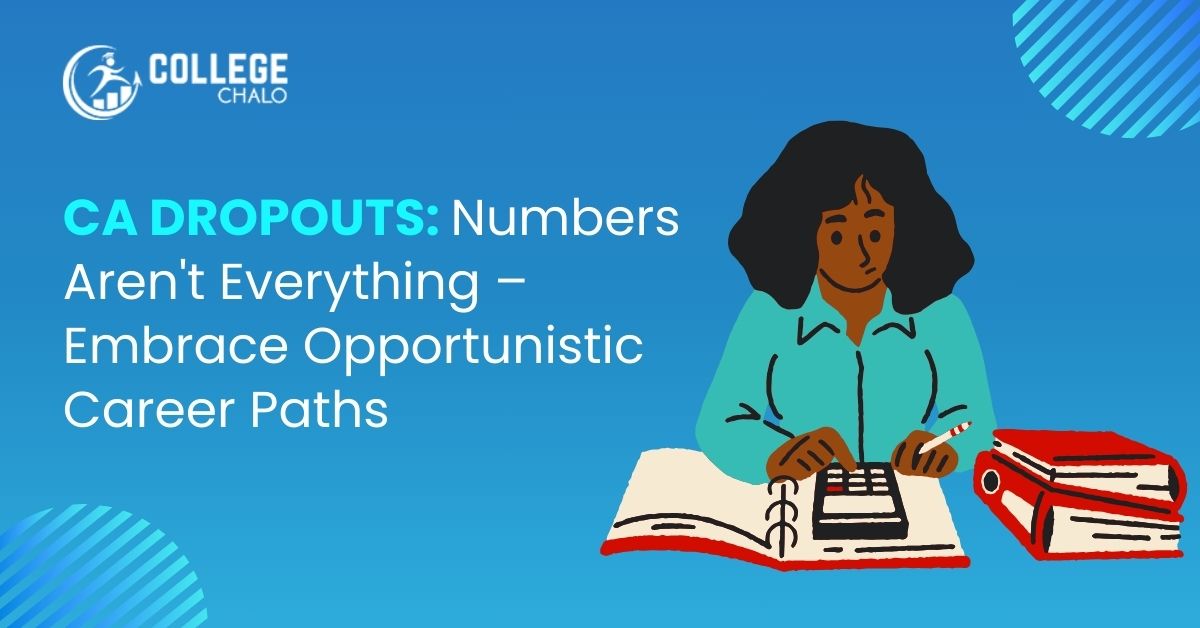 Best 10 Alternative Careers for CA Dropouts
Discovering the Best 10 Alternative Careers for CA Dropouts, this article is dedicated to those who have reevaluated their career choices in the financial realm after facing the challenges of the Chartered Accountant path during their undergraduate studies.
When it comes to undergraduate studies, many students with a penchant for finance naturally gravitate toward commerce, and a significant number of them aspire to become Chartered Accountants (CAs). However, the path to achieving this prestigious qualification is fraught with challenges. As a result, some students find themselves reevaluating their career choices. This article is dedicated to those CA aspirants who may have dropped out and are now seeking alternative career options in the financial realm.
Also read Top 10 Highest Paying Finance Jobs in India 2023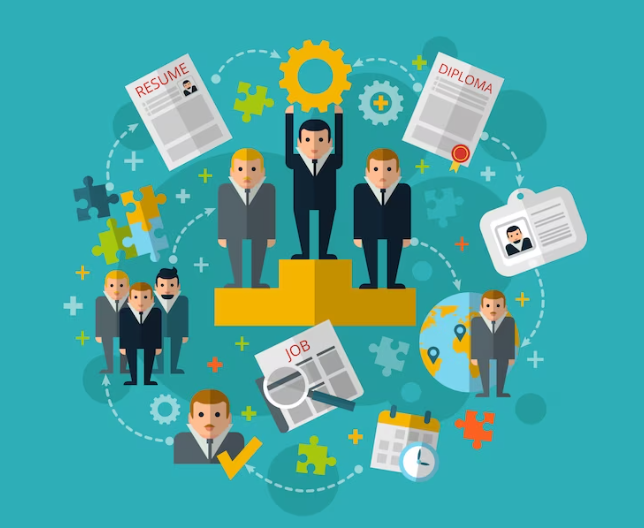 Understanding Why Students Drop CA
Even students with outstanding academic records sometimes decide to discontinue their CA journey. Here are some key reasons behind such decisions:
Lack of Proper Planning: Some students enter the CA course with high expectations but eventually discover that it doesn't align with their interests, leading to disillusionment.
Neglecting Study Material: Successful preparation for the CA exams requires rigorous adherence to study materials. Disregarding this aspect can lead to subpar performance, which can be disheartening.
Inadequate Self-Evaluation: CA coaching institutes often follow a one-size-fits-all approach and do not cater to individual strengths and weaknesses. This approach can lead to less-than-optimal performance.
Reliance on Unverified Advice: Well-meaning but unqualified advice can sometimes misguide CA aspirants. It's advisable to seek guidance from qualified CAs.
Multiple Attempts: The CA exams are highly competitive, and success often necessitates multiple attempts. The required persistence can be daunting.
Uncertainty About Group Selection: Choosing whether to tackle exams for both groups or just one can be a source of confusion for many CA students.
 Unconventional Paths for CA Dropouts: Crafting a Promising Career Journey
For many students with a penchant for finance, the path of becoming a Chartered Accountant (CA) is a primary choice as they commence their educational journey in commerce. Nevertheless, the CA journey is far from a cakewalk, frequently laden with myriad challenges and obstacles. Consequently, a number of students, having confronted these formidable trials, find themselves at a crossroads, prompting them to reconsider their career choices and, at times, decide to discontinue their quest for this prestigious qualification.
To these intrepid individuals, those who have ventured down the CA path but had to reluctantly opt-out, an exciting world of alternative career options still beckons—a world that can lead to a thriving, fulfilling, and prosperous career within the financial domain. In this article, we shall embark on a journey through these diverse pathways that present themselves to CA dropouts, illuminating the many avenues they can explore.
Association of Chartered Certified Accountants (ACCA)
The ACCA, an internationally acclaimed qualification in the realm of accounting and finance, emerges as an excellent substitute for those who have pursued CA. This qualification, often described as the global passport to a successful finance career, offers a more expansive and all-encompassing perspective on the field, delivering a holistic understanding of finance, accounting, and related areas. With its robust international recognition, ACCA not only broadens one's horizons but also unlocks doors to a plethora of career opportunities in accounting and finance across the globe.
US Certified Management Accountant (CMA USA)
Tailor-made for individuals with an inclination towards management and accounting, the CMA USA certification distinguishes itself by its emphasis on real-world, hands-on experience. It intertwines a rigorous curriculum with practical training, thereby endowing candidates with not just knowledge but also the ability to apply that knowledge. This pragmatic approach effectively equips individuals to assume roles in finance management, making it an enticing choice for CA dropouts looking to infuse their careers with fresh prospects.
Certified Public Accountant (CPA USA)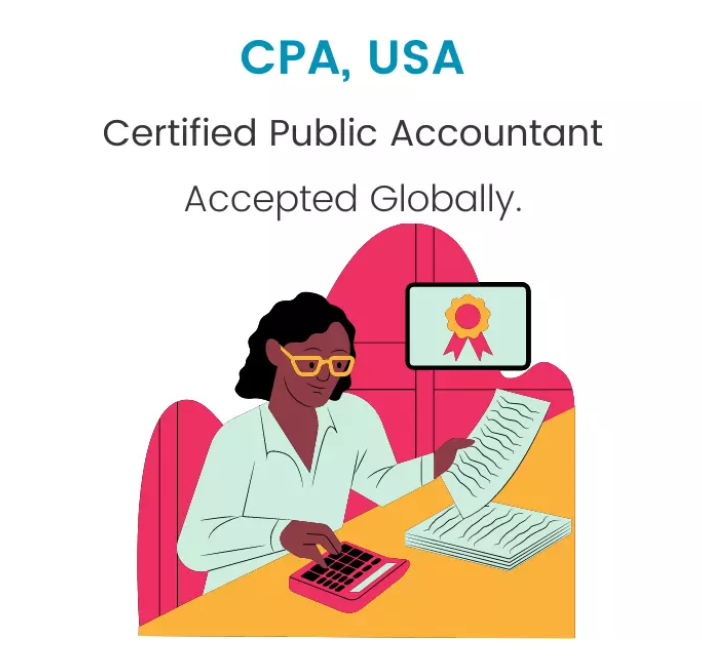 The CPA USA certification is renowned for its relatively shorter duration compared to the CA course. It offers a specialized focus on financial accounting and reporting, preparing individuals to excel in these domains. The allure of the CPA USA designation lies in its global recognition, rendering it an attractive qualification for those deeply passionate about financial matters. The credential extends a warm invitation to a wide array of opportunities in the field of accounting, making it a highly sought-after pursuit.
Company Secretary (CS)
For CA dropouts intrigued by the legal facets of corporate management and governance, assuming the role of a Company Secretary (CS) serves as a splendid alternative. The CS course, often regarded as less challenging than CA, confers individuals with the requisite knowledge and expertise to navigate the labyrinth of legal considerations inherent in business entities. Company Secretaries are invaluable across a plethora of industries, as they bear the crucial responsibility of ensuring meticulous regulatory compliance.
Chartered Financial Analyst (CFA)
The Chartered Financial Analyst (CFA) designation provides an ideal niche for those enthusiasts in finance who aspire to specialize in investment analysis and portfolio management. The CFA curriculum presents a comprehensive understanding of financial markets, investment instruments, asset valuation, and portfolio management. Widely respected in the finance sector, this qualification opens doors to lucrative and influential career opportunities, underlining its significance for financial enthusiasts.
Each of these alternative career pathways stands as a unique avenue, rich with distinctive merits and potential for growth. The choice to explore these options is inherently personal, relying on individual interests, career aspirations, and objectives. While the journey towards a CA designation may have taken an unexpected turn, CA dropouts are by no means at an impasse. They are presented with the remarkable prospect of steering their careers in diverse and stimulating directions within the expansive realm of accounting and finance.
Revisiting Unconventional Career Paths Beyond the CA Horizon
As the CA dropout community contemplates the uncharted terrains of alternative career routes, an array of promising avenues comes into focus, each promising a fulfilling and prosperous professional expedition. Here are some intriguing pathways to consider:
6. Master of Business Administration (MBA)
Pursuing a Master of Business Administration (MBA) represents an odyssey into the realm of management and leadership. This postgraduate program equips individuals with the knowledge and skills essential for steering organizations toward success. MBA graduates are well-prepared for diverse roles across various industries, including finance, making this qualification an attractive choice for CA dropouts eager to broaden their horizons.
Also, read Online MBA vs Regular MBA: Which Option is Best for Your Career Goals?
7. Teaching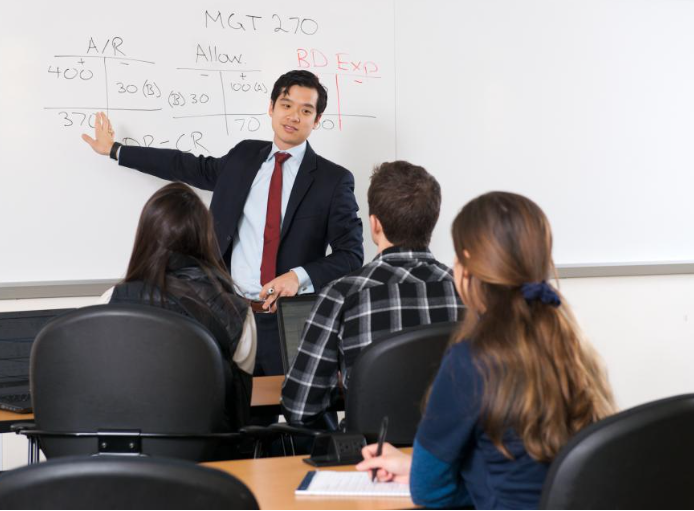 The realm of education offers a gratifying pathway for CA dropouts to share their extensive knowledge and expertise, especially in commerce and finance. By becoming educators, they have the opportunity to mould future financial professionals and leave an indelible mark on the academic landscape.
8. Master of Commerce (M.Com)
For those aspiring to roles such as internal auditors and financial officers, a Master of Commerce (M.Com) is a postgraduate degree that provides the specialized knowledge and skills necessary. This program delves deeply into financial concepts and arms individuals with the capabilities required to excel in financial management roles across various organizations.
9. Freelancing
In the contemporary landscape of the gig economy, CA professionals can unleash their expertise as freelancers, offering a wide array of financial services to a diverse clientele. This flexible approach furnishes financial independence while allowing individuals to select clients and projects in accordance with their preferences.
10. Exploring Business Opportunities
Entrepreneurship beckons as an avenue where CA dropouts can craft their ventures, such as tax consultancy or accounting firms. Additionally, venturing into the digital world by creating content—be it through a YouTube channel or by crafting informative blogs on financial topics—can lead to diverse and lucrative career options. Content creators harness their expertise to build personal brands in the digital realm.
The journey of a CA dropout is not a cul-de-sac; rather, it is a gateway to exploring fresh passions, acquiring additional qualifications, and embarking on alternative yet equally rewarding career paths. Each of these unconventional avenues offers its unique advantages, paving the way for diverse and prosperous careers. The choice among them hinges on individual interests, career aspirations, and objectives. While the pursuit of a CA designation might have taken an unforeseen turn, the world of finance and accounting continues to offer myriad opportunities for success and fulfilment.
Conclusion
Dropping out of the CA program does not mean the end of one's career aspirations. Many globally recognized qualifications and career paths offer opportunities for growth within India and abroad. These alternatives can lead to successful and fulfilling careers, provided one is dedicated and passionate about the chosen path. Embarking on a new journey after dropping out of CA is a testament to resilience and adaptability, and with the right choice and commitment, the possibilities are boundless.
Also read Top 10 Online Degree Courses in India 2023 : Advantages, Challenges