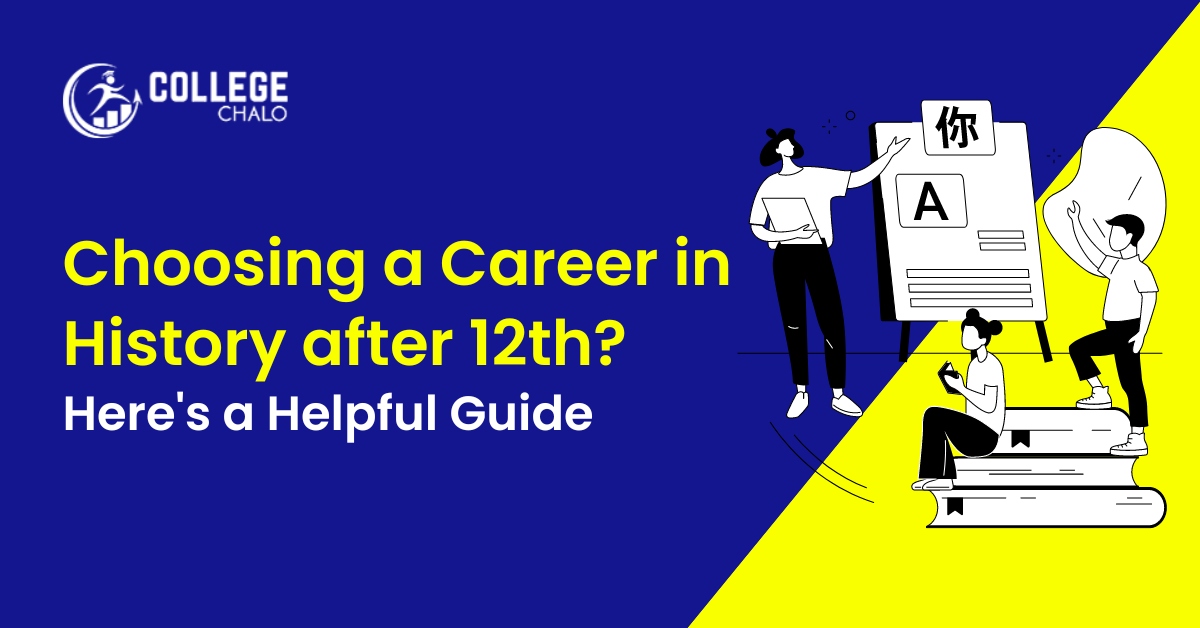 Choosing a Career in History after 12th? Here's a Helpful Guide
Choosing a Career in History after 12th? Here's a Helpful Guide
A cliche is attached to almost everything that comes to your mind. Unsurprisingly, it is also attached to education. We have been always told that certain career options have a better future while some exist just as hobbies. As a result of this, we have always seen students jumping on the bandwagon of 'what everyone else is doing'. Not their fault at all because this is what has been fed into their minds.
If you do have an interest in mainstream career options like engineering, medicine, CA, MBA, etc, then you are considered not so serious in life. Well, high time to change that and follow where your heart leads you.
If you are a history enthusiast who loves to read about the past, is curious to know what went on in the ancient times that led us here, and so on, do not worry about choosing a career in history. Yes, there are enormous career options even in the arts field. Post choosing history as your main subject, there are various job opportunities awaiting you at different positions that can make an exciting Career in History. It is going to be a fruitful Career in History for you.
Today, we are going to help you out by giving you a really informative guide that can help you build a career in history. Also, check out the Top 20 History Colleges in Mumbai.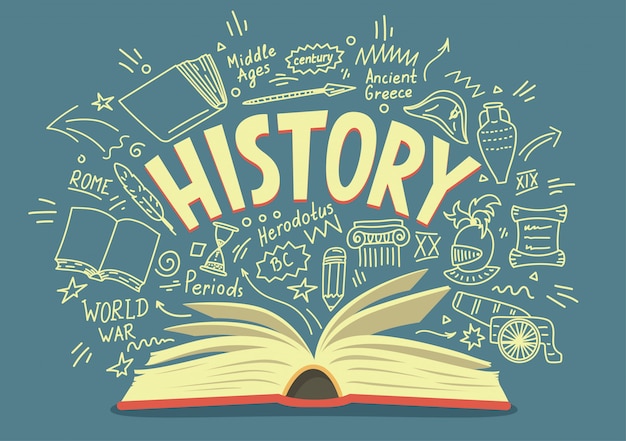 History after 12th
So, yes, it is very much possible to choose history as the main subject right after your 12th standard and build a Career in History. For choosing a career in history, you will have to take up arts as your main subject. Many schools offer the arts stream after the 10th standard or 8th standard. If you are extremely firm about choosing history from a young age or if history is the subject that excites you the most, you can choose the Arts department as soon as you can.
But, in many schools, Arts is not offered as one of the major streams. In that case, you can either change the school or you can even choose to opt for Commerce field up till 12th standard. Even if you choose Commerce, post that, it will be very easy for you to choose Arts at the graduation level.
Students who have taken up science till 12th standard and want to switch their careers at the graduation level can also do that. It is possible to switch from Science to Arts or Commerce at the UG level.
Courses in History after 12th
As we mentioned, to pursue a career in history, students will have to take up the Arts stream. The courses offered in this stream are BA, MA, B.Ed, M.Ed, M.Phil, and PhD in history. It depends on students and their future career plans till what level they want to study taking up this subject. Some colleges even offer BA Hons in History. BA or BA Hons is the best course for history enthusiasts to begin their career in this field. This course teaches students about Ancient, Post Classical, and Modern history in detail. Also, check out the Top 20 History colleges in India. 
Topics taught in BA History (mostly)
Ancient Indian History.
Medieval Indian History.
Modern Indian History.
History of Europe.
History of America.
History of Asia.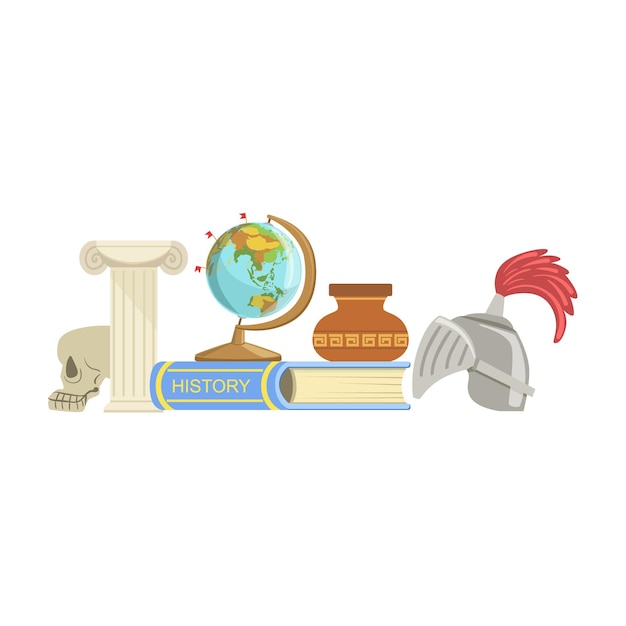 Careers and Job Options For History Graduates and Researchers
Once you complete your graduation, post-graduation, or a PhD in history, a plethora of job opportunities await you. You can surely have a nice Career in History. If you thought, there are no or very limited job options available post this career, you are quite mistaken. Here is quite an exhausting list of the career options available in history.
1. Writer
One of the best jobs to pursue after completing a course in history is to become a history writer or a blogger. You can write different journals, research papers, blogs, articles, and books, as a history writer and earn good money.
2. Lawyer
This could be confusing as to how a history graduate can be a lawyer, but this is still possible. It is because history is a major part of a lawyer's profession. You must pursue a BA or BL degree to begin practice as a lawyer and BA in history is the ideal choice.
3. Historian
The main job of a historian is to take care of the preserves of the past and put them down in writing for further publishing of the material. They have to analyse the written records, artefacts and other evidence to complete their investigation. It is as per their research and findings that different reports are prepared to serve modern society with discoveries and innovations.
4. Archivist
The main job of an archivist is to maintain the records of the historical evidences. They have to maintain the catalogue and they also promote rich work from our history through exhibitions, presentations, speech delivery, visiting various places and arranging for the retrieval of records. You can get a job as an archivist right after the UG level.
5. Librarian
The main degree that is required to be in charge of a library is a library science graduate. But, even history graduates can get jobs as librarians in the top libraries of the cities.
6. Politician
Yes, after completing a course in history, you can also join the political services and be a politician. They are the civil service servants who are part of the government. This position can also be joined after completing a UG degree in history.
7. Journalist
Yes, after completing a course in history, the job position as a journalist is also open. A journalist is someone who needs to have knowledge of history and current affairs and hence this is a great job option for them. There are many shows related to Indian history for which only history majors are selected. BA in history and MA in communication will be a great course combination for this job role.
8. Professor
One of the most common jobs after completing a degree in history is that of a professor of the same subject. For this, you need to have a BA in history and a BEd degree. You can also be a professor if you have completed a PhD in history.
9. Museologist
Another word or rather a simple word for a Museologist is a museum director. The museum directors are in the highest position in museum jobs. They are in the top authority. They have to keep a check on those in-charge of specific rooms, event managers and clerks. They have to also take care of the cultural activities, exhibitions and lectures happening inside the museums.
10. Civil Services
A civil service officer has to take care of the management of government duties. In India, the Union Public Services Commission conducts civil service exams for posts like IPS, IAS, IFS, and more along the same lines. This is the best job for the history majors. This is also a main option if you are thinking to build a career in history.
11. Archaeologist
One of the most famous job profiles post completing a degree in history is that of an Archaeologist. Their main job is promoting architectural structures. A BA in history and a master's in archaeology can help you become an archaeologist. This is a very common choice if you decide to build a career in history.
12. Heritage Manager
As the job name suggests, the job of a heritage manager is to take care of and look after the heritage buildings of the country. We have a number of UNESCO World Heritage Sites that need the care of, and the heritage manager is responsible for that. They plan strategies, collect funds for maintenance, manage budgets, formulate rules and regulations, and promote sightseeing of the monuments.
13. History Educator/Creator/Blogger
It is one of the best and the most exciting job opportunity to take up after completing a course in history. As the name says, they educate people about history and different topics of history. In this age, it is very easy to become a personal educator or creator on social media platforms and make it big from there. This could also be pursued alongside having a main job.
14. History Scholars in Tourism Department
History scholars are required in the tourism department to promote the rich history of our country. The job roles within this job are endless and actually quite exciting. They can be part of the advertising team of the tourism department, and lots of other exciting opportunities. It is one of the options in you choose a career in history.
Conclusion
These were all the career options you will get to explore if you choose a Career in History. A Career in History is exciting and lets you stay connected to your roots as well.
There are some of the best colleges in the country that let you have the best Career in History by choosing the best courses. We wish good luck to the students in their careers. Also, check out India's Most Expensive Schools.