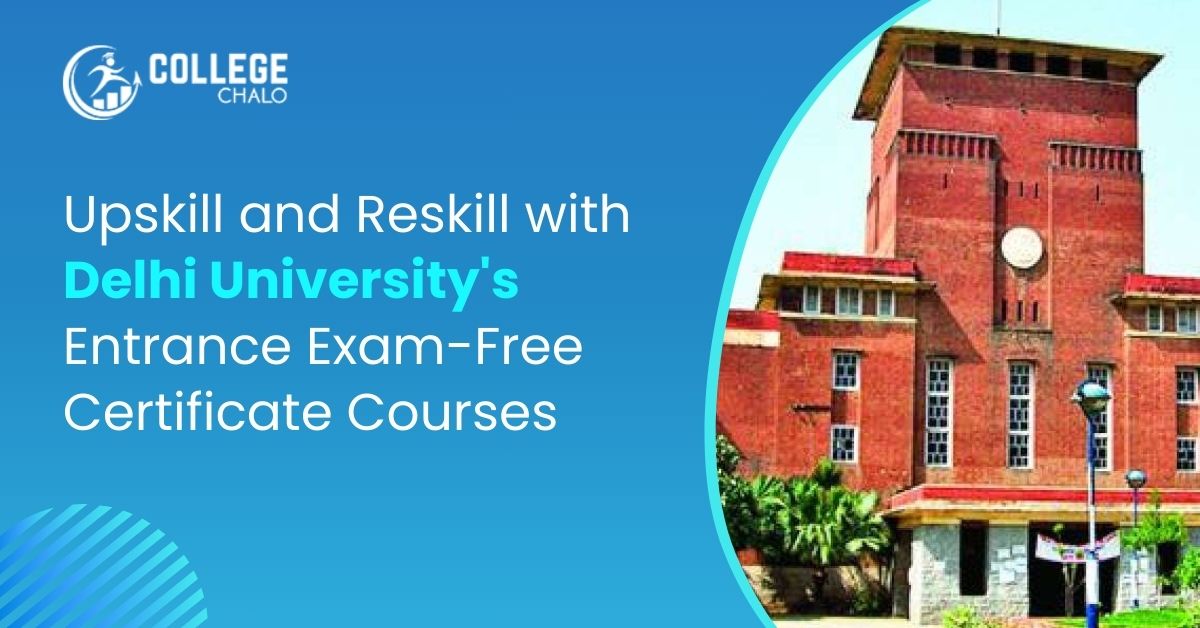 Delhi University Presents 29 Certificate Courses, Entry Without Entrance Exams
Delhi University's recent announcement echoes a breath of fresh air for aspiring learners. Offering a bouquet of 29 certificate courses, the university has taken a progressive step by eliminating the daunting hurdle of entrance exams. This move not only simplifies the admission process but also opens doors for a diverse group of individuals eager to enhance their skills and knowledge across various industries.
Amidst the ever-evolving educational landscape, Delhi University's Campus of Open Learning (COL) stands as a testament to adaptability and inclusivity. The opportunity for students, whether from the School of Open Learning, Non-Collegiate Women's Education Board, regular colleges, or other institutions, underscores the commitment to providing accessible education.
Also, read Exclusive Online and Offline Courses by IIT Bombay, IIT Madras, and IIT Mandi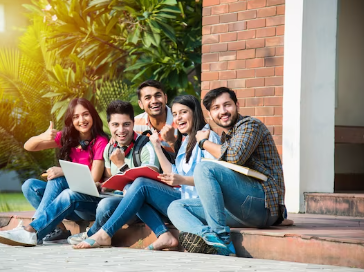 Delhi University Admission Made Easy
Delhi University believes in making education accessible to all. The admission process for these certificate courses is designed to be inclusive. If you've completed your Class 12 or are eagerly awaiting results, you are eligible to apply. The admission window remains open year-round, providing prospective learners the flexibility to embark on their educational journey when it suits them best.
This inclusivity extends to students currently pursuing degrees at Delhi University or other institutions, allowing them to augment their education with specialized skills. This initiative is a testament to Delhi University's commitment to providing opportunities for continuous learning and skill development.
Versatile Learning Modes:
Recognizing the diverse needs and preferences of modern learners, Delhi University ensures that education adapts to the individual. The certificate courses are not confined to traditional classroom settings. Instead, classes will be conducted through online, offline, and hybrid modes. This flexibility in learning modes acknowledges the dynamic lifestyles of students, making education a seamless part of their routine.
Explore the Spectrum of Knowledge
The bouquet of courses offered by Delhi University is truly diverse, catering to a wide range of interests and career aspirations. Whether you have a penchant for the intricacies of Medical Transcription or aspire to delve into the world of Digital Marketing, there's a course tailored to your passion. The duration of these courses, spanning from three to ten months, is meticulously designed to allow students to delve deep into their chosen domain, acquiring not just theoretical knowledge but also practical skills essential for success in today's competitive landscape.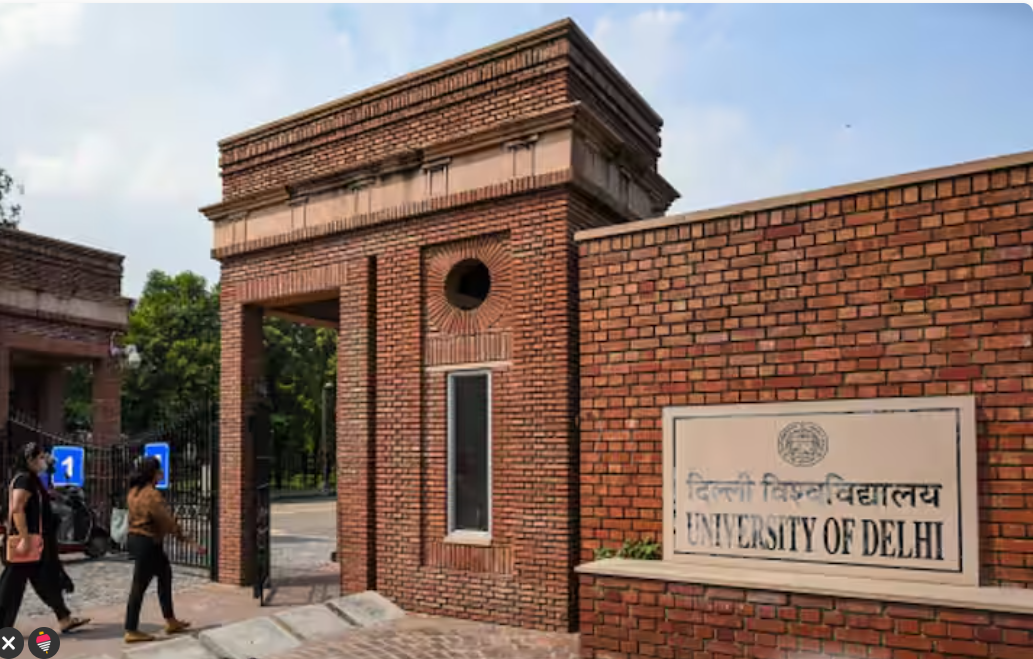 Courses Offered
Medical Transcription
Airfare and Ticketing
Airport Management
Travel and Tourism
Computerized Reservation System (CRS)
Skill Program on Financial Markets
Office Automation and E-Accounting
Soft Skills and Personality Development
Stenography, Secretarial Practices, and IT Skills
Data Science and Machine Learning using Python
Ethical Hacking and Cyber Security
Fashion Design, Merchandising, and Entrepreneurship
Photography for Fashion and Ecommerce
Fashion Modeling and Beauty Pageant Grooming
Fashion Design and CAD
Event Management, Marketing, and Public Relations
Interior Design and Architecture Planning
Filmmaking, Direction, and Screenplay
Mass Communication and Digital Media Productions
Fine Arts and Digital Arts
Photography (Still and Video)
Acting for Films, TV, and Theatre
Radio Jockeying, Anchoring, TV Journalism
Animation, Motion Graphics, and Video Editing
Digital Marketing and Social Media Advertising
3D Animation and Video Editing
Graphic Designing, DTP, and Video Editing
Interior Designing and CAD
Fine Arts and Illustration
Conclusion
Delhi University's commitment to accessible education is not just a promise but a tangible reality in these 29 certificate courses. Aspiring learners are presented with an opportunity to embark on a journey of skill enhancement without the hurdle of an entrance exam. The university's approach goes beyond traditional learning, acknowledging the evolving needs of students in today's fast-paced world.
So, why wait? Seize this opportunity to unlock your potential and hone your skills. Delhi University's certificate courses not only make education convenient but also pave the way for a future brimming with possibilities. Visit the official website at col.du.ac.in, register, and step into a world of knowledge crafted for success. Your educational journey awaits, and Delhi University is ready to guide you towards a brighter and more empowered future.
Also, read Google Cybersecurity Certificate: Get In-Demand Skills and Land a Job in 6 Months