Executive MBA (EMBA): Benefits, Types, Eligibility, Top Programs in India
Executive MBA (EMBA): All you need to know
Executive MBA (EMBA) programmes are popular with experienced executives seeking management and career advancement. This thorough guide will explain an EMBA, its advantages, the suitable candidates, the optimum time to pursue it, the numerous kinds of EMBA courses, and the distinctions between an EMBA and a conventional MBA. We will also discuss eligibility, specialisations, and whether an EMBA is better than an MBA.
Also, read Online MBA vs Regular MBA: Which Option is Best for Your Career Goals?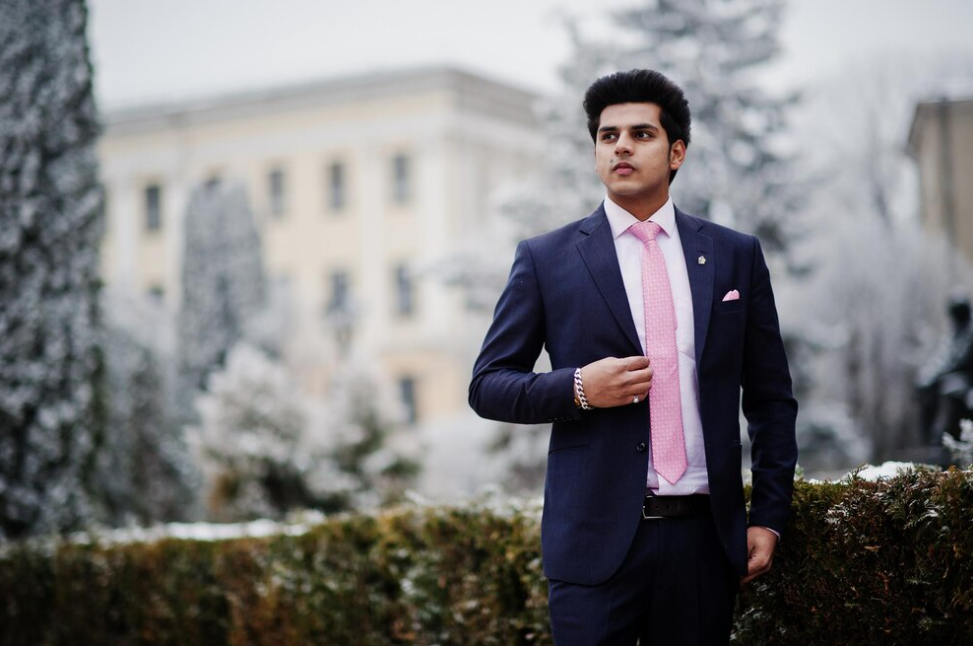 Executive MBA—what is it?
Executive MBAs, or EMBAs, are postgraduate management programmes for experienced professionals with many years of experience. EMBA programmes fit executives' demanding schedules, unlike full-time MBAs. These programmes provide advanced marketing, HR, international business, microfinance, and leadership skill
Benefits of Studying Executive MBA (EMBA):
EMBA programs offer several advantages to senior professionals:
Learning: EMBA programs provide in-depth knowledge and skills in various aspects of business management, making participants eligible for higher-level managerial roles or promotions.
Leadership: EMBA courses focus on developing leadership skills, including strategic decision-making, problem-solving, and analytical abilities, which can accelerate career growth.
Networking: EMBA programs offer opportunities to expand professional networks, connect with fellow learners, seek guidance, and receive job recommendations.
Who Should Consider an Executive MBA (EMBA)?
EMBA programs are ideal for:
Professionals aspiring to become entrepreneurs and seeking business management skills.
Corporate managers experiencing career stagnation.
Professionals with 5+ years of experience who want to enhance their leadership and planning skills.
When Is the Right Time to Pursue an Executive MBA (EMBA)?
The ideal time to consider an EMBA program is when:
Your career progression has stagnated.
You have 4-5 years of professional experience and aim to take on managerial roles.
There is a high demand for skilled and experienced professionals in the job market.

Types of Executive MBA Courses:
EMBA programs come in various formats to accommodate the needs of working professionals:
Full-Time EMBA: On-campus, full-time programs that require professionals to take a temporary break from their jobs to attend classes.
EMBA Online: Remote or distance programs offering live and prerecorded classes and study materials, ideal for professionals with tight schedules.
Weekend EMBA: Courses conducted online or in physical classrooms, with live classes held on weekends, catering to senior-level professionals.
Differences Between Executive MBA (EMBA) and Regular MBA
 The distinction between an Executive MBA (EMBA) and a regular MBA is significant, as it ultimately depends on the career goals and the stage of professional development of the individual. Let's delve into these differences in a more elaborate manner.
Also, read BBA vs Integrated BBA+MBA: Choose the Right Program for You
Executive MBA (EMBA):
EMBA programs are tailor-made for professionals who already possess a substantial amount of work experience. These programs are structured to impart specialized, expert-level knowledge in various aspects of business management. The curriculum of an EMBA is carefully designed to address the specific needs and challenges that seasoned executives encounter in their roles.
Audience: EMBA programs primarily cater to experienced professionals who have spent several years in the workforce, typically more than 5 to 10 years. These individuals are often already in managerial or leadership positions within their organizations.
Curriculum: EMBA programs delve deep into advanced topics within the realms of business management. They emphasize honing practical skills and providing in-depth knowledge in specialized areas such as finance, marketing, leadership, and strategy. The coursework aims to help professionals refine their expertise and tackle complex business challenges effectively.
Learning Experience: EMBA programs leverage the extensive work experience of participants to foster rich discussions and case analyses. This experiential learning approach encourages participants to relate academic concepts to real-world scenarios, enhancing their problem-solving abilities.
Schedule: EMBA programs are typically structured to accommodate the busy schedules of working professionals. Classes often occur on weekends, during evenings, or in short, intensive modules, allowing participants to continue their careers while pursuing their studies.
Regular MBA:
On the other hand, regular MBA programs are designed for a broader audience, including recent graduates and professionals with limited work experience in their respective fields. These programs aim to provide a holistic understanding of various facets of business, laying a strong foundational knowledge base.
Audience: Regular MBA programs welcome a diverse group of participants, including fresh graduates from various academic backgrounds and mid-career professionals looking to pivot into different industries. The classroom dynamic is a mix of individuals with varying levels of work experience.
Curriculum: Regular MBA programs offer a comprehensive curriculum that covers a wide range of business disciplines. They provide a solid grounding in fundamental concepts and principles, which is especially beneficial for those with limited work experience. The coursework often includes core subjects like finance, marketing, operations, and organizational behaviour.
Learning Experience: The learning approach in regular MBA programs leans toward theory and concept-based teaching. Participants engage in a more academic exploration of business topics and may not have as extensive opportunities to apply their learning directly to their current job roles.
Schedule: Regular MBA programs typically follow a full-time, on-campus format, which may require participants to take a break from their careers to focus on their studies intensively.
Here's a comparison of key differences between EMBA and regular MBA programs:
| | | |
| --- | --- | --- |
| Criteria | Executive MBA | Regular MBA |
| Curriculum | Skill-based, advanced business knowledge | Fundamental concepts, broad base |
| Eligibility Criteria | Minimum 3-4 years of work experience | Entrance exams and academic criteria |
| Suitability | Senior professionals, skill enhancement | Fresh graduates, career expansion |
So, Which One Is Better?
The choice between an EMBA and a regular MBA is not a matter of one being better than the other; it's about aligning the educational path with individual career objectives and circumstances.
If you are a seasoned professional seeking to enhance your expertise, advance in your current field, or take on leadership roles within your industry, an EMBA might be the right choice. EMBA programs are structured to provide you with the specialized knowledge and skills needed to excel in your specific domain.
On the other hand, if you are a recent graduate looking to gain a broad understanding of business or a professional aiming to transition into a new industry, a regular MBA can offer you a solid foundation and open doors to various career options.
Ultimately, the decision should be guided by your career aspirations, current experience level, and willingness to commit to a full-time or part-time program. Both EMBA and regular MBA programs can be valuable assets in advancing your career; it's a matter of choosing the path that aligns best with your goals and circumstances.
 Executive MBA Course Details: Eligibility and Admission
Eligibility criteria for EMBA programs generally include:
50% marks at the higher and senior secondary levels.
50% marks in graduation.
Minimum of two years of work experience.
Entrance exams, essays, personal statements, and interviews may also be required.

Executive MBA Specializations
EMBA programs often offer specializations in areas such as HR, finance, marketing, business analytics, leadership, operations, digital marketing, international business, IT, retail, entrepreneurship, healthcare, and hospital management.
Why Study Executive MBA?
It provides a significant salary boost.
EMBA graduates don't need placements; they can choose their jobs.
Enhances leadership and management skills.
Opens doors to managerial roles.
Offers real-world consultancy projects.
Offers competitive average salaries ranging from INR 30 to 40 Lakhs.
.Top 10 EMBA Programs in India Based on NIRF 2023
Here are the top 10 EMBA programs in India, as ranked by the National Institutional Ranking Framework (NIRF) 2023:
Indian Institute of Management Calcutta (IIMC)
Indian Institute of Management Ahmedabad (IIMA)
Indian School of Business (ISB) Hyderabad
Indian Institute of Management Lucknow (IIML)
Xavier Labour Relations Institute (XLRI) Jamshedpur
Indian Institute of Foreign Trade (IIFT) Delhi
S.P. Jain Institute of Management and Research (SPJIMR) Mumbai
Indian Institute of Management Indore (IIMI)
Management Development Institute (MDI) Gurgaon
.Conclusion
Executive MBA (EMBA) programs are tailored for experienced professionals looking to advance their careers and leadership skills. They offer specialized knowledge, networking opportunities, and flexibility to balance work and education. Deciding between EMBA and a regular MBA depends on your career goals and experience level, making it essential to align your choice with your professional aspirations. With the right timing and commitment, an EMBA can be a valuable asset in your journey toward career advancement and leadership.
Also, read Top 20 MBA Colleges in Jaipur