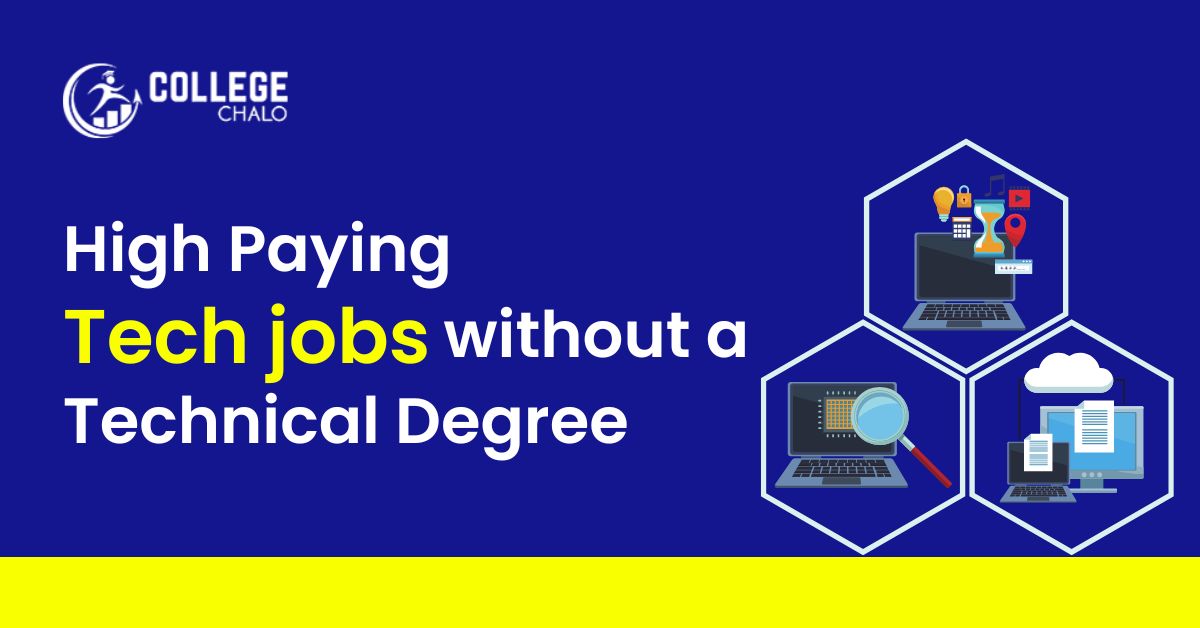 High Paying Tech Jobs without Technical Degrees
In today's fast-changing digital world, IT workers are in high demand. Many think a technical degree is necessary for a high-paying IT job. However, many profitable computer occupations are open to non-technical people.
You can break into tech with the right talents, experience, and perseverance and have a meaningful, high-paying profession. This post will discuss some of the High paying Tech Jobs without Technical Degrees. Discover how your enthusiasm for technology may lead to a fulfilling IT job, regardless of your schooling.
Also, read Scope Of Graphic Designers In New Job Market
Let's discuss High Paying Tech Jobs without Technical Degrees
Web developers: They build and manage websites. It includes front-end and back-end development. Start with HTML, CSS, and JavaScript. These languages manage web page structure, design, and interaction. Codecademy, freeCodeCamp, and MDN Web Docs offer web development tutorials and exercises. General Assembly and Le Waggon are web development boot camps.
Software Developer: Designing, creating, and maintaining software programmes. It includes mobile, desktop, and backend systems development. Software developers must learn Python, Java, or C#. Python is simple and versatile, while Java and C# are popular in corporate and desktop application development. Coursera, Udemy, and edX provide software development courses. App Academy and Flatiron School provide intensive programming boot camps.
Data Analyst: Data analysts gather, analyse, and interpret data to inform business choices. They manipulate, research, and visualise data using Excel, SQL, Python, and R. SQL queries databases, whereas Excel analyses data.
Python with pandas and NumPy are useful for sophisticated data analysis and machine learning. Udacity, DataCamp, and Coursera provide data science courses and specialisations online. Kaggle offers datasets and data analysis tournaments for practice.
User Experience (UX) Designer: UX designers create user-friendly interfaces for websites and apps to improve user experience. Design degrees are not always necessary.
Personal or group initiatives might help you establish a portfolio. Internships and freelancing jobs demonstrate your talents. UX design courses on Udemy, Coursera, and LinkedIn Learning teach usability testing, wireframing, and prototyping tools like Adobe XD and Sketch.
Also, read 8 Tips to Excel in the New-Age Job Market
Digital Marketing Specialist: Online marketing promotes items and services. Online courses and experience teach digital marketing. Focus on SEO, social media, content, email, and data analysis. Google Analytics and Google Ads provide certification programmes. Personal branding and organising small company or non-profit campaigns can help you exhibit your abilities and attract future employers.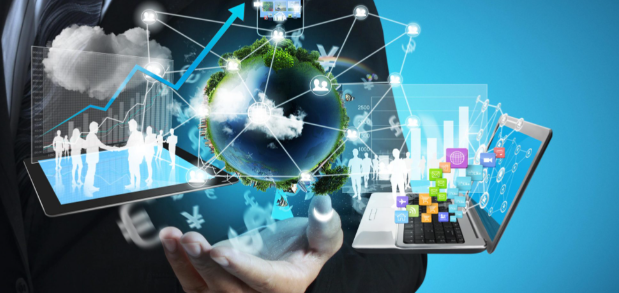 IT Support Specialist: IT experts troubleshoot users' hardware, software, and network difficulties. Hands-on expertise with computer systems and networks is more useful than CompTIA A+ or MCITP certifications. Start by building a home lab, volunteering for IT assistance, or interning or working entry-level jobs. CompTIA's approved study materials, Microsoft Learn, and Cisco Networking Academy may teach IT support basics.
Cybersecurity Analyst: CISSP and CEH certifications are valuable in cybersecurity. Self-teaching or specialised training can build network security, vulnerability assessment, and incident response skills. Cybrary and SANS Institute offer cybersecurity training online. Capture the Flag (CTF) tournaments and bug bounty programmes are great ways to get experience and impress potential employers.
Fun Trivia: Did You Know? 
#Microsoft co-founder and dropout from Harvard University, Bill Gates, is a well-known example of an entrepreneur who follows his passions. Even though he never finished college, he became a computer industry legend and a billionaire.
 #Markus Persson, or "Notch," is the man responsible for the groundbreaking "Minecraft" computer game. Despite Notch's lack of a technical degree, he created the game as a pastime and saw it explode in popularity throughout the world.
#Twitter, now one of the most widely used social media sites, was first started as a side project by a group at Odeo, a firm that specialises in podcasting. As time passed, Twitter grew to become a significant player in the online social networking space.
 #In the 1960s, Compaq engineer Joseph Carl Robnett Licklider invented cloud computing, which revolutionised data storage and accessibility.
#Etsy, a thriving online marketplace for handmade and unique items, was created by a group of friends who loved crafts and creativity. They launched Etsy without technical degrees but used their abilities and enthusiasm to make it successful.
CONCLUSION
Finally, technology offers many High Paying Tech Jobs without Technical Degrees. As the tech industry grows, firms value skills, experience, and practical knowledge over formal education. This implies computer enthusiasts and lifelong learners may succeed in the industry. Web development, software development, data analysis, user experience design, digital marketing, IT support, and cybersecurity have many resources to learn the skills and build a portfolio.
Online courses, coding boot camps, internships, and freelancing work all help you stand out in a technically competitive employment market. Remember, success depends on your capacity to adapt, learn, and follow industry trends. Embrace the computer industry's wide potential and allow your enthusiasm and persistence to lead you to a happy and well-paid profession, regardless of your technical degree.
Also, read Top 5 High Paying Foreign Languages in India