IB vs. IGCSE: Tailoring Education to Your Child's Unique Needs
No education solution fits everybody. The decision between IB vs. IGCSE is about recognizing the variety of educational alternatives and picking the one that fits your child's talents, interests, and goals.
Education is personal, distinctive, and transformative for children. International education programmes provide intriguing and challenging options. The IB and IGCSE are academic leaders with distinct teaching methods. Parents may find it challenging to choose the right school for their child. This journey is about customizing education for your kid, not only schools and curriculum. We'll explore IB and IGCSE to learn what makes them distinctive and how to match them with your child's goals.
Also, read English Olympiad: 5 Essential Last-Minute Tips with Important Topics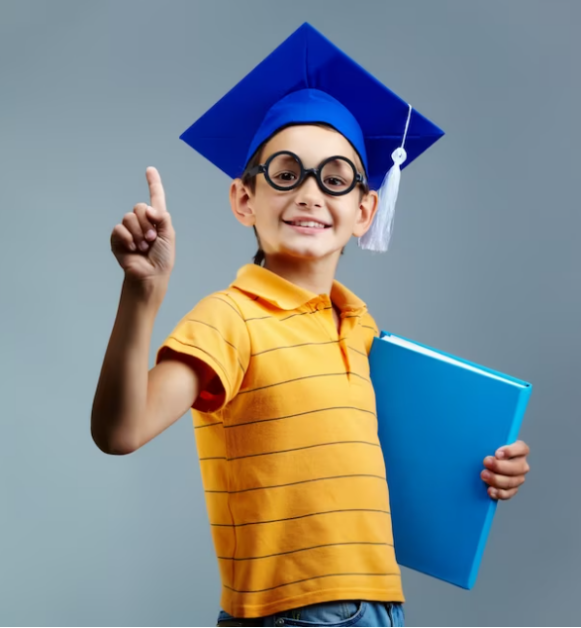 IB vs. IGCSE: An Overview
At the heart of the debate lies the fundamental distinction between the two systems. IB positions itself as an educational framework, emphasizing a holistic approach, while IGCSE operates as a curriculum system designed to prepare students for examinations.
To provide you with an informative comparison between IB and IGCSE we gathered educators, politicians, parents, and students' viewpoints. The opinions expressed here are personal and may not reflect the views of any organisation.
Programs Offered
International Baccalaureate (IB)
Offers four educational programs catering to students aged 3-19.
The programs include the Primary Years Programme (PYP) for ages 3-12, the Middle Years Programme (MYP) for ages 11-16, IB Diploma for ages 16-19, and the Career-related program for ages 16-19.
Founded in 1968, IB is a non-profit educational foundation.
IB does not set or mark formal examinations; it validates final-year student grades.
International General Certificate of Secondary Education (IGCSE)
IGCSE is the international version of the British GCSE qualification, tailored for an international student body at the secondary level.
It is a qualification based on individual subjects of study, with each subject resulting in an "IGCSE" qualification.
The curriculum is designed for a structured examination approach, typically completed at the age of 16.
What Stakeholders Say
International Baccalaureate (IB):
IB is characterized as an education framework, focusing on a holistic and skills-based approach.
IB programs offer a continuum aimed at guiding students to graduate with mastery in specific subject areas.
Schools authorized to run PYP and MYP commit to paying for teacher training.
The IB framework is adaptable and can be integrated into various regional curricula.
It fosters teacher collaboration and a student-centred approach, with alumni often identifying strongly with the IB.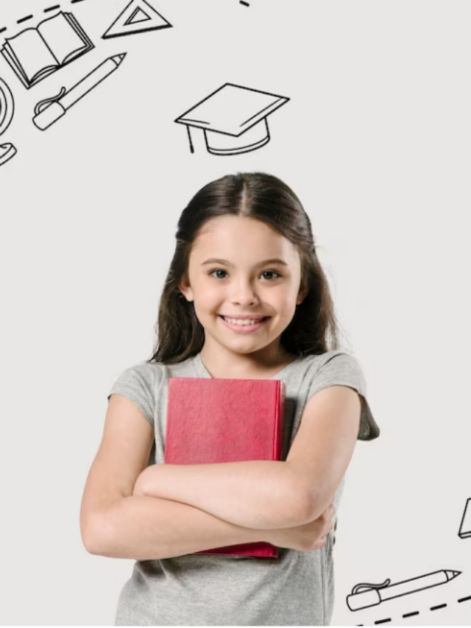 International General Certificate of Secondary Education (IGCSE):
IGCSE is perceived as curriculum-driven, with a straightforward exam-based approach.
It is recognized for its structured examinations and external grading, which instils trust among stakeholders.
IGCSE requires less time on administrative tasks, such as meetings and curriculum creation.
Widely popular among Asian parents and teachers for its structured nature.
Also, read 10 Easy Ways to Make Reading Habit for Students
Praises and Criticisms
International Baccalaureate (IB):
IB is commended for its teacher and student flexibility, catering to local cultures and school expectations.
The accountability in IB is external, with externally graded certificates holding strong credibility.
The framework allows schools to work alongside other curricula, promoting flexibility.
IB focuses on skills-based education and practical application, preparing students for a global perspective.
International General Certificate of Secondary Education (IGCSE):
IGCSE is lauded for its structured examination approach, which aids in international comparisons and university applications.
It is cost-effective and easier to implement in schools.
The syllabus-driven, examination-centered nature appeals to many Asian parents and teachers for its structure.
It provides a seamless transition to the IBDP (International Baccalaureate Diploma Programme).
Complaints and Concerns
International Baccalaureate (IB):
Critics argue that the implementation of IB heavily depends on the efforts of individual schools and teachers.
IB demands continuous evaluation and curriculum updates based on student abilities, making it demanding for teachers.
Some perceive IB as an elitist program, accessible mainly to the wealthy elite.
The cost of IB workshops and training can be prohibitive for some schools.
Some universities do not recognize IB diplomas as equivalent to local diplomas in certain regions.
International General Certificate of Secondary Education (IGCSE):
IGCSE is criticized for its focus on exams, limiting the ability of schools to educate comprehensively.
Some argue that IGCSE is not truly international and has a strong UK focus.
It lacks assessment-based coursework, relying primarily on exams.
Critics suggest it doesn't promote holistic and connected thinking in students.
Conclusion
As we finish this trip, remember that it's about your child's future and their route, not IB or IGCSE.IB may encourage a comprehensive approach, a passion for study, and life skills. IGCSE may provide organized coursework, difficult tests, and a smooth transition to college. Both can provide your child with a top-notch education. Learn your child's requirements, preferences, and objectives to determine the perfect programme for them.
This educational path is led by you, parents and guardians. Trust your intuition, listen to your child's goals, and consult with educators and institutions that provide these programmes. You can help your kid succeed academically and emotionally and set them up for a great future with the correct choice. Whether it's IB or IGCSE, the objective is to cultivate your child's unique potential and make their educational experience meaningful.
Also, read Top 10 Hobbies That Boost Your IQ: A Guide for Students