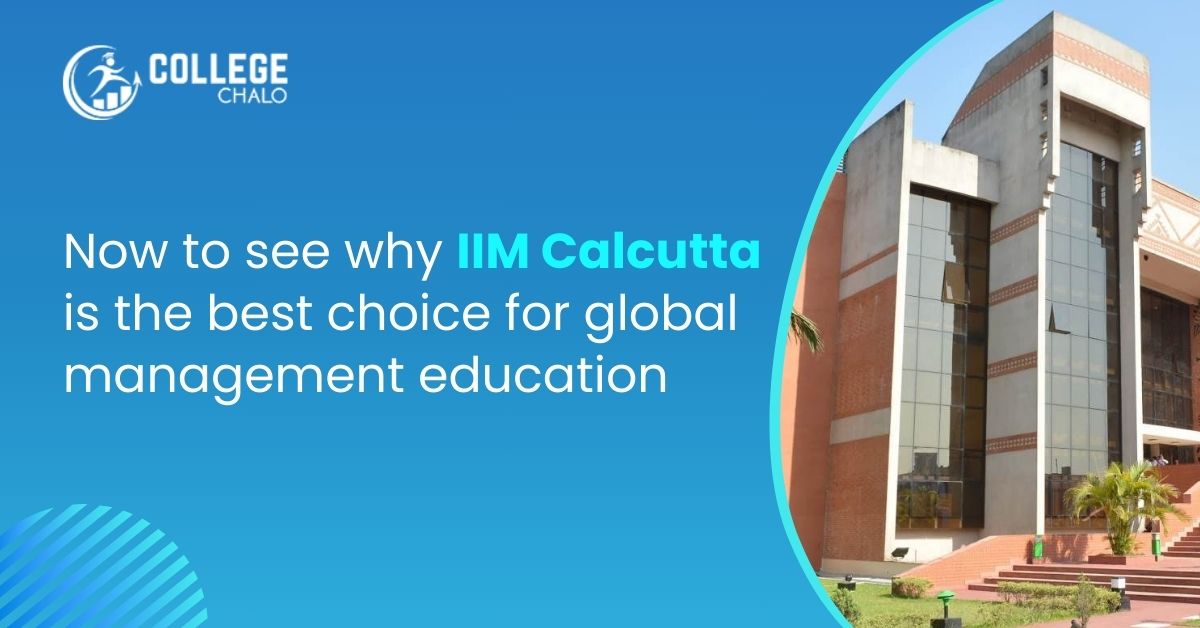 IIM Calcutta: Best Management School in India for Global Careers
The Indian Institute of Management Calcutta (IIMC) excels at management education in India. Since 1961, IIM Calcutta has produced outstanding business executives and entrepreneurs. This respected school prepares students for worldwide jobs by upholding the highest educational standards and fostering a global mindset.
This blog will explain why IIM Calcutta is India's top management school for worldwide professions. IIMC is a centre of global learning with world-class teachers, diverse students, innovative programmes, and excellent placement rates. We'll explain why IIM Calcutta is the best business school for global thinkers.
Also, read IIMs Achieve PhD Equivalence for FPM : A Nexus of Research and Excellence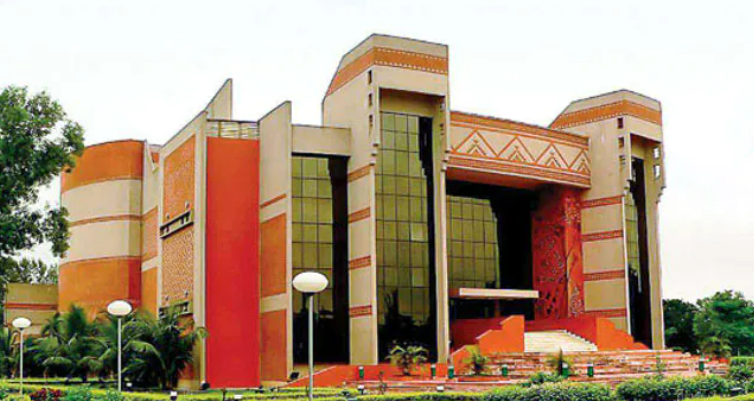 Triple Crown Accreditation: A Rare Distinction
IIM Calcutta proudly wears the crown of being the first and only Indian business school to hold the prestigious Triple Crown accreditation. This coveted recognition comes from three global accreditation bodies: the Association of MBAs (AMBA), the Association to Advance Collegiate Schools of Business International (AACSB), and EQUIS. Achieving this accreditation signifies an unwavering commitment to excellence and sets IIM Calcutta apart as a leader in management education.
Diverse Programs Catering to Contemporary Demands
The school's admissions process ensures a diverse student population, including B.Tech, B.E., B.Com, B.B.A., and B.M.S. This diversity allows students to learn from each other's life experiences and perspectives. Students are more prepared for the variety and complexity of contemporary business.
Flexible Online Courses for Working Professionals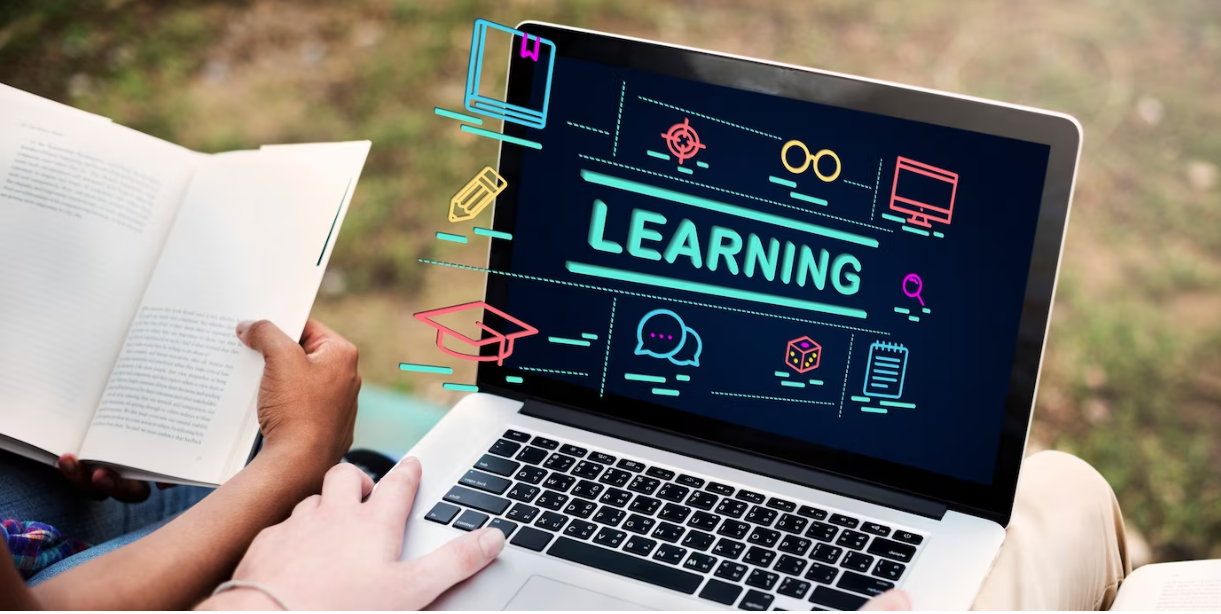 The institute acknowledges the need for flexibility in education, especially for working professionals. To cater to this audience, IIM Calcutta provides a range of online courses with varying durations. These programs allow individuals to upskill and enhance their career prospects without disrupting their work commitments. The convenience of online learning complements the institute's commitment to making education accessible to all.
Also, read 10 Types of MBA Courses in India: Which One is Right for You?
Outstanding Placement Records: A Testament to Quality
IIM Calcutta consistently maintains an exemplary track record in placements. The 2021–23 placement report underscores this by revealing an average annual salary of Rs 35.1 lakh for MBA graduates. Moreover, the highest domestic and international packages of Rs 1.1 crore and Rs 94.8 lakhs, respectively, underscore the trust that leading recruiters place in IIM Calcutta graduates. With 39 new recruiters participating in the placement process, the institute's reputation continues to attract a diverse pool of employers.
Diverse Student Body Fostering Rich Learning Experiences
The admissions procedure at the school assures a wide range of academic backgrounds within its student body, from B.Tech and B.E. to B.Com, B.B.A., and B.M.S. Students can learn from one another's unique life experiences and points of view because of this variety. As a result, students are more equipped to deal with the diversity and complexity of the modern business environment.
Resilience During Challenging Times: Navigating COVID-19
One of the most remarkable achievements of IIM Calcutta is its ability to provide 100% placements for its students even during the COVID-19 pandemic. This accomplishment is a testament to the institution's adaptability and the determination of its students. It reflects IIM Calcutta's commitment to ensuring that its graduates have a smooth transition into their professional careers, regardless of external challenges.
Shifting Preferences in Recruiter Choices
A noticeable shift has occurred in students' preferences for recruiters. While in the past, investment banks and consulting firms were the top choices, there is now an increasing trend of students opting for start-ups. This transformation aligns with the changing dynamics of the business world, where innovation and entrepreneurship are gaining prominence.
Alumni Impacting the Global Landscape
IIM Calcutta takes immense pride in its accomplished alumni, many of whom have achieved global recognition. Figures like T.V. Narendran, Ajit Balakrishnan, Sunil Duggal, Krishnamurthy Subramanian, and others are leading in various sectors worldwide. These luminaries have not only brought honor to their alma mater but continue to inspire current students with their remarkable achievements.
Guiding the Next Generation: The Future of IIM Calcutta
IIM Calcutta's vision extends to guiding and nurturing the next generation of leaders and entrepreneurs. The sprawling 135-acre campus, adorned with seven lakes, provides an idyllic setting for holistic student development. As the institute evolves and innovates, it ensures that its students are not just equipped to adapt to change but also to lead and drive change in the corporate world.
Conclusion
IIM Calcutta is the ideal place to start a worldwide career in management education. It attracts talent and ambition with its unwavering dedication to quality, broad programmes, industry-focused curriculum, and stellar placement record.
As we finish our tour of IIM Calcutta, it's clear that this university adapts to the changing global economic world. Its graduates, with world-class education and global perspectives, are shaking up boardrooms and corporations worldwide. IIM Calcutta is your best choice for a revolutionary global management education if you want to succeed internationally.
Also, read Is a PhD Possible After an Online MBA?