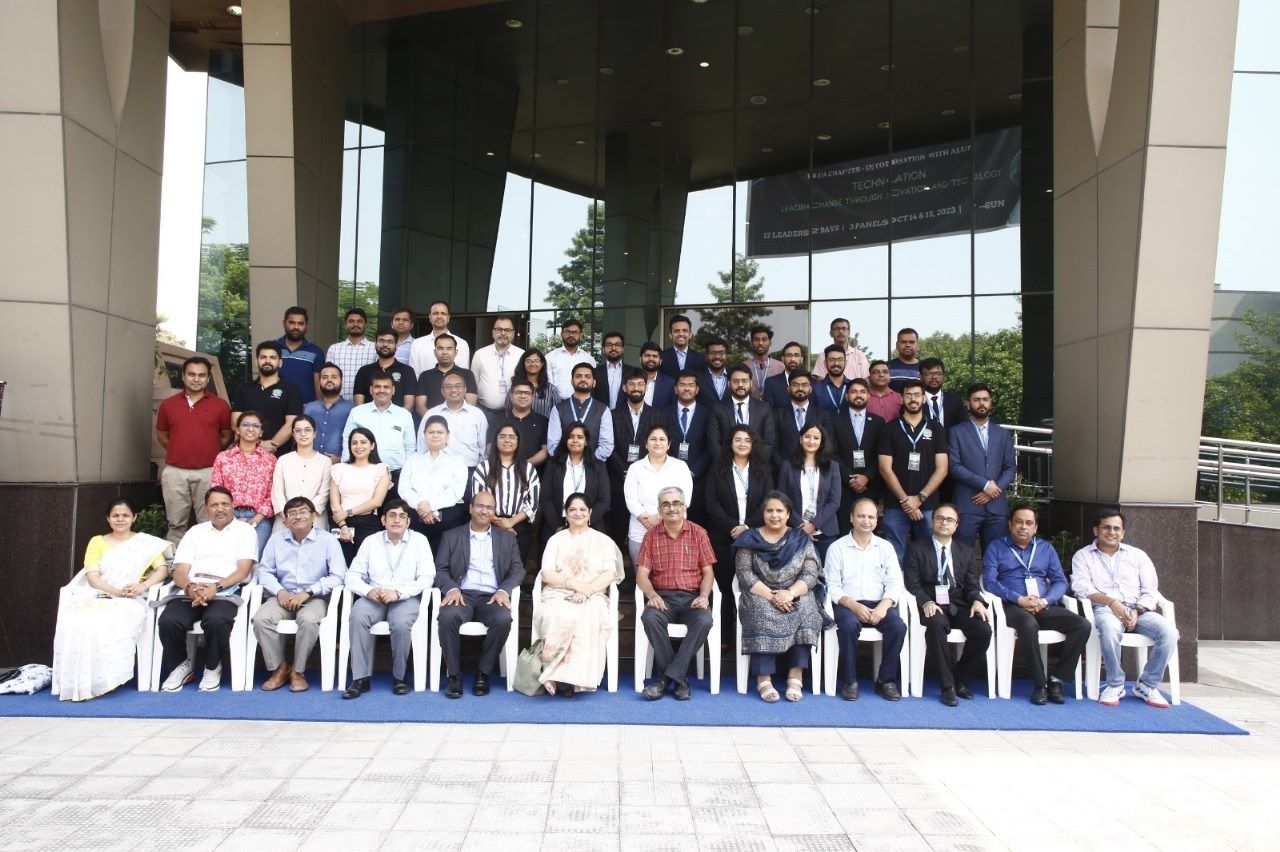 IIM Lucknow successfully conducts alumni conclave Samvaad
IIM Lucknow successfully hosted its annual Alumni Conclave 'Samvaad' with active participation from 12 esteemed alumni to share their experience with the current students.
Sharing their wisdom on business strategies, leveraging the potential of technology, ethical Artificial Intelligence (AI), and modern business models, this year's theme for the event was 'Technovation: Leading Change through Innovation and Technology.'
Noida campus of IIM Lucknow
The event was held recently at Noida campus of IIM Lucknow. A myriad of ideas and thoughts emerged as these alumni brought their expertise from various walks of life and domains, say sources from IIM Lucknow.
From policy and entrepreneurship to strategy and finance, the room was abuzz with cross-sectional engagement between leaders who spoke on healthcare, technology, and becoming better leaders for the future, say sources from IIM Lucknow.
Eminent personalities
Prof. Neerja Pande, the Dean of IIM Lucknow Noida Campus, Mr. Ajay Mahipal, Managing Director of HEALTHQUAD, Mr. Abhishek Mathur, Managing Director, PWC, Prof. Yash Daultani, Chairperson of Alumni Affairs, and other esteemed dignitaries lit the lamp together to commence this two-day event, signifying the importance of abundance, prosperity, and knowledge.
Balance
Prof. Neerja Pande explored the balance between technology and the personal touch in our fast-paced world. She emphasized the enduring connection of the alumni with their alma mater and the significance of the 'power of presence' in our evolving world.
Also read – IISER Bhopal researchers produce magnetic porous carbon nanoparticles
This emotion served as the forerunner for the rest of the two days, when various alumni gave back to the institute by sharing their learnings from their experiences while feeling a sense of nostalgia for the institute where it all began.
Keynote address
Mr. Ajay Mahipal, MD of Healthquad, shared his profound insights in his keynote address, discussing the pharmaceutical industry and how it is increasingly intertwined with technology.
He shed light on how healthcare has become a global technological focal point and addressed the challenges and solutions surrounding quality and affordable healthcare.
The second day
On the second day, students were excited to hear from other industry experts, including Ms. Niharika Jalan, Founder & Chief Growth Officer at INDICOLD; Mr. Nikunj Nangalia, General Manager, RENEW POWER; Mr. Vaibhav Singh, Executive Director, PWC, and Prof. Kaushik R Bandyopadhyay from IIM Lucknow.
Discussion
In the discussion, the concept of technology through the lens of sustainability was explored. The panelists provided ideas on critical themes such as automation for a sustainable future, equitable energy distribution, the necessity of long-term thinking, how EVs may be significant in a sustainable economy, and the dynamics of the renewable energy market, say sources from IIM Lucknow.
In their panel discussion, Dr. Priti Nanda Sibal, CEO & Founder, Mediskool Health Services; Ms. Aparna Raman, Director, BMR Advisors India; Mr. Vishal Chadda, Assistant Vice President, HCL Technologies; Prof. S. Venkataramanaiah from IIM Lucknow, and Mr. Amit Kumar, a Student Representative, talked extensively about the key role of leadership and how it drives a company's success.
They put emphasis on how leadership relies on effective decision-making and how that can empower and inspire people, say sources from IIM Lucknow.
Footprint
Ms. Niharika Jalan, Founder & Chief Growth Officer at INDICOLD – a tech-enabled cold chain company and an alumna of IIM Lucknow, class of 2007, pointed out the growing carbon footprint resulting from technological advancements.
She noted that in the long term, the only way to offset the carbon footprint of IoT devices and data centers is to continue research and keep making them more energy-efficient while using a bouquet of renewable energy sources.
Google, Microsoft, and AWS are exploring the use of renewable energy to power their data centers, she said.
Many of these companies are investing in carbon offset programs as a short-term solution. However, these are not perfect solutions, she added.
The event was a resounding success, as current IIM Lucknow students left the auditorium with a renewed vision of who they wanted to become in their respective industries.
They were inspired by the numerous possibilities for their future, and this conclave effectively bridged the gap between successful alumni and inquisitive students gearing up for their professional lives, say sources from IIM Lucknow.