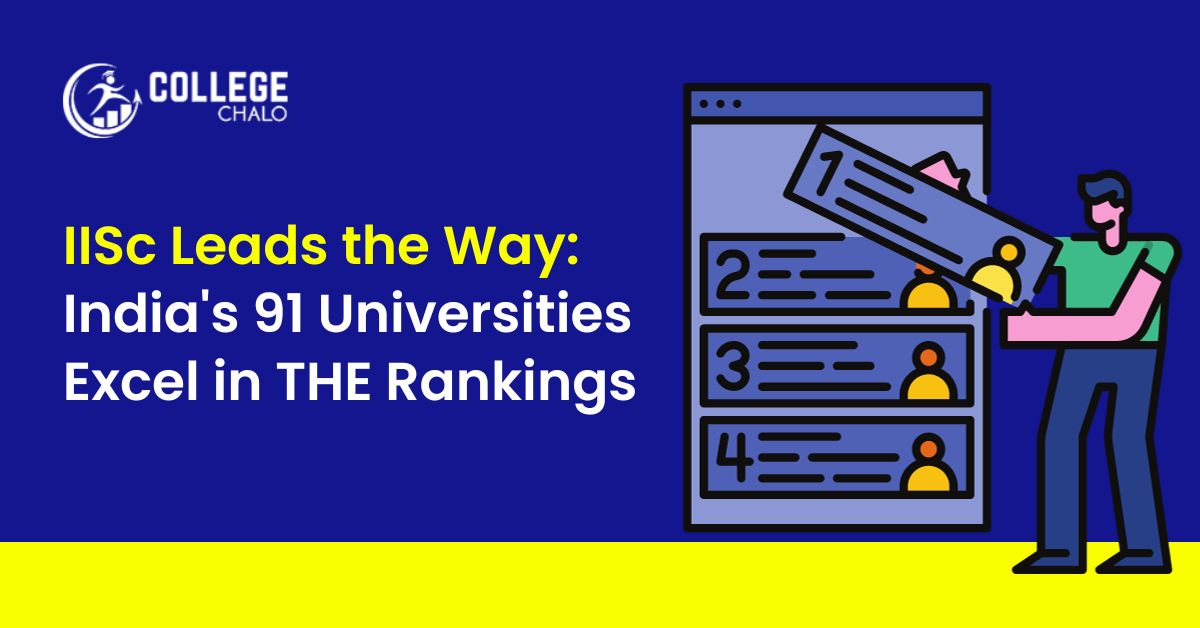 IISc Leads the Way: India's 91 Universities Excel in THE Rankings
IISc Triumph: The Ascent of Indian Higher Education in 2024 – 91 Universities Excel in THE Rankings
In the 2024 Times Higher Education (THE) World University Rankings, India made a remarkable leap with 91 institutions securing spots on the global academic stage. This achievement is even more impressive given that several leading Indian Institutes of Technology (IITs) continued their boycott of the rankings for the fourth consecutive year. This article explores the notable highlights of India's performance in the 2024 THE World University Rankings.
The Indian Institute of Science (IISc) in Bangalore has led this educational revolution with its dedication to research, innovation, and academic excellence. As we read about these institutes, it becomes evident that India is not only staying up but is leading the world's educational revolution. As IISc tops the 2024 World University Rankings, join us in exploring India's intellectual successes.
Also, read Stem MBA in India 2023: Top Colleges, Ranking, Benefits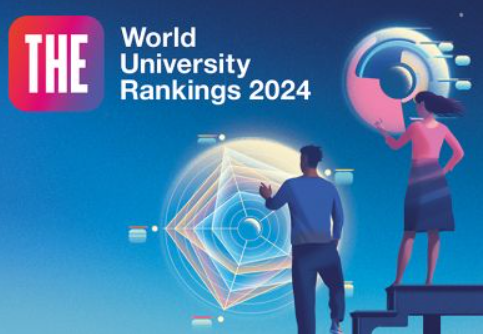 India's Strong Representation:
India's presence in the 2024 rankings expanded significantly, with 91 universities earning spots on the list. This catapulted India from its previous sixth-place ranking to become the fourth-best-represented nation globally. This surge underscores India's growing commitment to international higher education standards and its burgeoning global presence.
Exemplary Performance by IISc:
The Indian Institute of Science (IISc) in Bangalore emerged as India's foremost institution, securing a position among the world's top 250 universities. This accomplishment marked IISc's return to this prestigious global league, a status it hadn't held since 2017. This success reflects IISc's dedication to excellence and signals India's potential to nurture world-class educational institutions.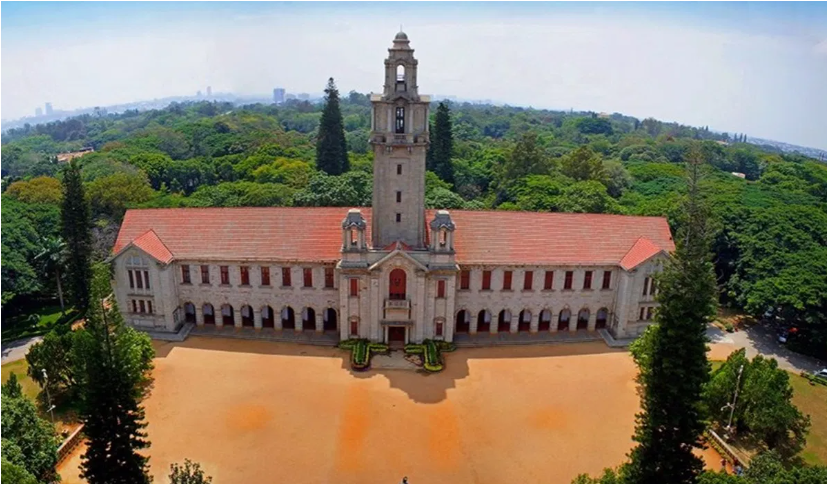 Global Academic Pioneers:
At the international level, the global rankings were primarily dominated by the United Kingdom's University of Oxford, reaffirming its enduring academic eminence. Following closely were Stanford University in the United States and the Massachusetts Institute of Technology (MIT), underscoring the global prestige of these institutions.
Comprehensive Evaluation:
The Times Higher Education (THE) university rankings published in 2024 included a comprehensive evaluation of a record-breaking 1,904 educational institutions located in 108 nations and regions. This comprehensive analysis demonstrates that academic cooperation and competition on a worldwide scale are both continuing to expand.
Advancements of Leading Indian Institutions:
In addition to IISc's impressive resurgence, several other Indian universities achieved noteworthy improvements in their rankings. The second-best performing Indian universities, including Anna University, Jamia Millia Islamia, Mahatma Gandhi University, and Shoolini University of Biotechnology and Management Sciences, secured positions within the highly esteemed 501-600 band.
Table: Indian Universities on the Rise
| | | |
| --- | --- | --- |
| University | Ranking Band (2023) | Ranking Band (2024) |
| Indian Institute of Technology Guwahati | 1001-1200 | 601-800 |
| Indian Institute of Technology (Indian School of Mines) Dhanbad | 1001-1200 | 601-800 |
| Anna University | 801-1000 | 501-600 |
| Aligarh Muslim University | 801-1000 | 601-800 |
| Bharathiar University in Coimbatore | 801-1000 | 601-800 |
| Malaviya National Institute of Technology in Jaipur | Not Ranked (2023) | 601-800 (2024) |
 Academic Progress Amid Challenges:
The notable improvements in rankings underscore the resilience and commitment of Indian higher education institutions. These achievements occurred even as several prominent IITs chose to boycott the rankings in 2020, raising questions about transparency and standards. However, this did not deter institutions like IIT Guwahati, which successfully reentered the rankings last year, demonstrating their dedication to global academic excellence.
Also, read NITIE to IIM Mumbai: A New Era for Management Education in India
Asian Academic Advancements:
In addition to India's stellar performance, THE magazine highlighted significant strides made by Asian universities. An impressive 33 Asian universities found a place in the top 200, signifying the region's increasing prominence in global higher education. Mainland China led the way with the best-ranked Asian universities, highlighting its commitment to fostering world-class academic institutions. The rise of Asian universities was notably driven by contributions from China and Japan.
Evaluation Criteria for the World 
The rankings were meticulously based on 18 indicators encompassing core university missions such as teaching, research quality, research environment, international outlook, and industry engagement. Additionally, new metrics related to research quality and patents were introduced, adding depth and rigour to the assessment.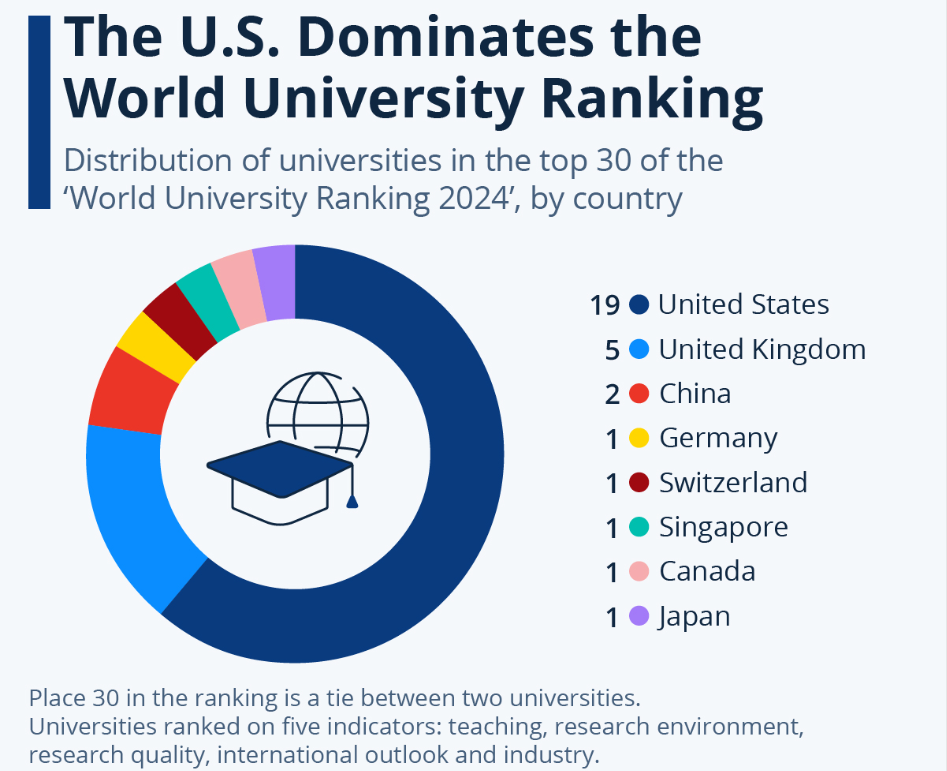 Conclusion:
India's robust presence in the 2024 Times Higher Education World University Rankings underscores the country's dedication to fostering academic excellence and its growing competitiveness on the global stage. Despite challenges and boycotts, Indian institutions continue to make remarkable strides in higher education, showcasing their potential to shine on the world map of academia.
The Indian Institute of Science (IISc) represents the nation's commitment to innovative study and development. Its accomplishment in returning to the world's top 250 institutions since 2017 represents continued excellence in teaching and research. India's 91 institutions' outstanding presence in these rankings highlights its potential as a global educational powerhouse. It shows how resilient and determined these institutions are to deliver outstanding education and contribute to world knowledge.
Indian institutions have achieved significant gains despite objections and boycotts. As India continues its academic journey, its higher education future is bright. These universities, led by IISc, inspire and hope for future students and researchers who will influence India's education.
Also, read Best 5 Time Management Tips for Competitive Exams