IIT Madras conducts convocation, 2753 students get degrees
IIT Madras graduation day turned out to an impressive affair. Chief Justice of India Dr. Justice Dhananjaya Y Chandrachud graced the occasion as chief guest.
As many as 2,746 degrees (including Joint and Dual Degrees) were awarded to the students on the occasion. Dr. Pawan Goenka, Chairman, Board of Governors, IIT Madras, presided over the Convocation in the presence of Prof. V. Kamakoti, Director, IIT Madras, faculty, staff and students.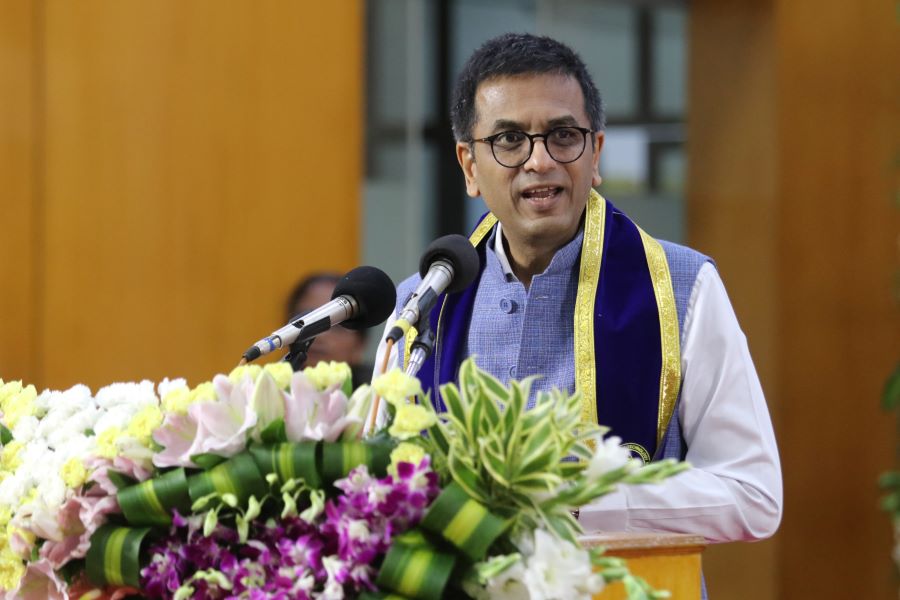 The degrees were awarded to 2,573 graduates including 675 B.Tech (of whom 36 with Honours), 407 Dual Degree B.Tech and M.Tech, 442 M.Tech, 147 M.Sc, 46 M.A, 49 Executive MBA, 67 MBA, 200 M.S, 453 PhD and 70 Web-enabled M.Tech for executives.
The above PhD numbers also include 19 joint degrees with universities in foreign countries including Australia, Singapore, France and Germany.
Chief guest
Congratulating the graduating students and prize winners, Dr. Justice Dhananjaya Y Chandrachud said over the past 64 years, this university has contributed significantly to India's development through its research, innovations, technological innovations and advancements.
In a true sense, institutions such as IIT Madras have transformed Indian Society by entrenching the scientific approach and temper in our society, he said.
As I think about the history of this institution, I think about the 1,000s of the students who have graduated from his hallowed university and made not ony our nation but the world a better place, said the chief guest during the convocation of IIT Madras.
'And today, I can see the bright future of the India in your shimmering eyes.' The chief guest further said I congratulate all the graduating students.
Also read – 10 Best Economics books for Commerce students
'Even though you are leaving this institution, a part of it will always stay with you. Its values and its principles will guide and motivate you.'
I would also like to congratulate your families who made sacrifices for your upbringing and education. It is often said that technology develops at a speed which the law cannot keep up with.
This may seem true at the heat of the moment but if we take a step up back, our history is a testament to the fact that law and technological developments share a dialectic relationship, said Chief Justice of India at the IIT Madras convocation.
'They speak to one another constantly, each one pushing the other forward.' Today, I want to leave you with two questions that I hope you will ask yourselves – What are the value your technology represents and what are its affordances.
When I say 'value,' I do not mean the monetary worth of your ideas, innovations or technology. I mean what principled values the technology represents and in particular, what are the values it furthers in the context you seek to deploy it, said Dr. Justice Dhananjaya Y Chandrachud at IIT Madras convocation.
Congratulations
Congratulating the graduating students, Dr. Pawan Goenka, Chairman, Board of Governors, IIT Madras, said 'I have reached a personal milestone today as I am presiding over my 10th convocation ceremony of IIT Madras as Chairperson of the BOG.
Let me highlight a few things that have changed and not changed during this time at IIT Madras. What has not changed is the rigor in student admissions, faculty selection, and passion of faculty & staff to do all that they can to graduate the best engineering students in India and perhaps in the world, he said.
'IIT Madras has been blessed with having amongst the best directors in the IIT system. I have had the privilege to work with Dr. Bhaskar Ramamurthi for eight years and now Prof V Kamakoti.'
Director's Report
Presenting the Director's Report, Prof. V. Kamakoti, Director, IIT Madras, said, as an Institute of national importance and in consonance with our Strategic Plan we are focusing more on 'local relevance leading to global excellence' to make 'IITM for All'/'Anaivarukkum IITM'.
'We have, therefore, rolled out several initiatives that will focus on reaching out to the rural India through the Section 08 company hosted by IIT Madras and housing the Technology Innovation Hub funded by the Department of Science and Technology under its National Mission on Cyber Physical Systems, IIT Madras Pravartak Technologies Foundation.'
IIT Madras director further said Kalvi Shakti and Vidya Shakti, are such initiatives that reach 12000 school students from 5th to 12th grades, in Tamil Nadu and Uttar Pradesh. Science, Mathematics and English are taught through live online classes in Tamil and Hindi medium.
They have rural Interaction Centers (RICs) in 89 villages in Tamil Nadu and 100 villages in Uttar Pradesh. The tutors use virtual reality lessons to teach 2,500 school students; and demonstrate science experiments face to face, to 3,200 students.
This innovative approach has increased the attention and retention spans in children significantly, that is evident from the 98% passing rate in the RICs across all grades. The RIC initiative is to be expanded to 8 more States and 1000 RICs in future, said IIT Madras director.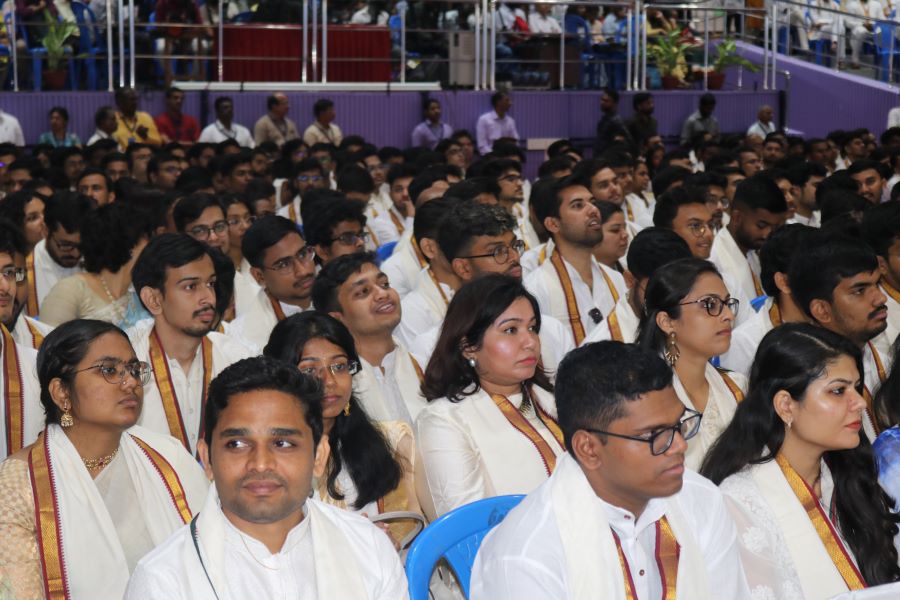 The Top Medal Winners are
Sl

NO

NAME OF THE PRIZE
NAME OF THE STUDENT
1

President of India Prize

For the highest CGPA amongst B.Tech and Dual Degree

Bharat Ratna M Visvesvaraya Memorial Prize

 

SAI GAUTHAM RAVIPATI

EE19B053

B.Tech (Electrical Engineering)

2
 

Sri V Srinivasan Memorial Prize

For the highest CGPA in Dual Degree

NEHA SWAMINATHANBE18B008

Dual Degree (B.Tech & M.Tech) Biological Engineering

3

Dr. Shankar Dayal Sharma Prize

For the best all round proficiency in curricular & extra- curricular activities in B.Tech

SHATAKSHI SARANGI

ME19B166

B.Tech Mechanical Engineering

4

Governor's Prize

For the best all round proficiency in curricular & extra- curricular activities in Dual Degree

S PRAHALAD

BE18B036

Dual Degree (B.Tech & M.Tech) Biological Engineering