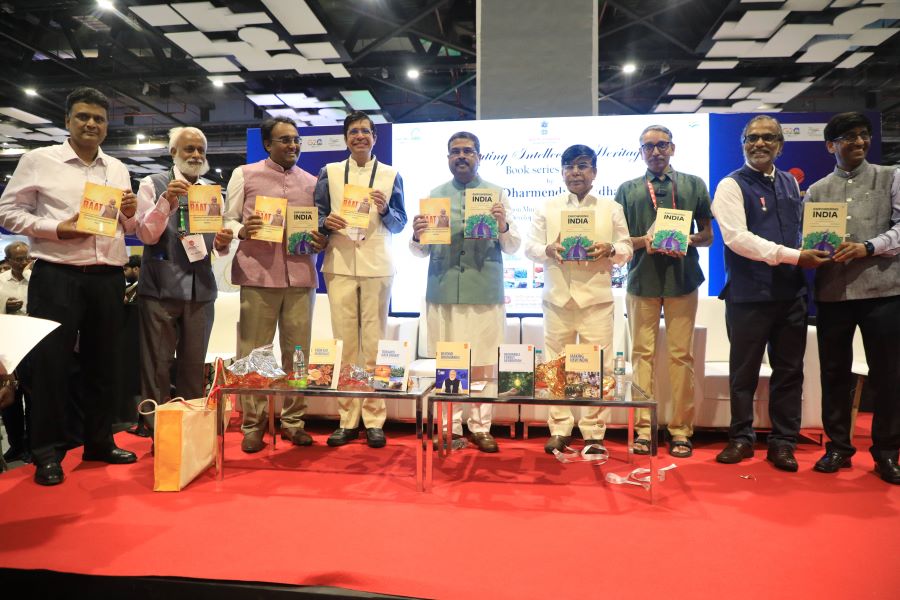 IIT Madras faculty author books on science and technology
IIT Madras Faculty and an alumnus have authored a book exploring ideas about what the leading research and educational institutions should do for India@100 (100 years of Independence).
The book has been published by the Indian Academy of Sciences and is part of IIT Madras Alumni Association's (IITMAA) thought leadership activities.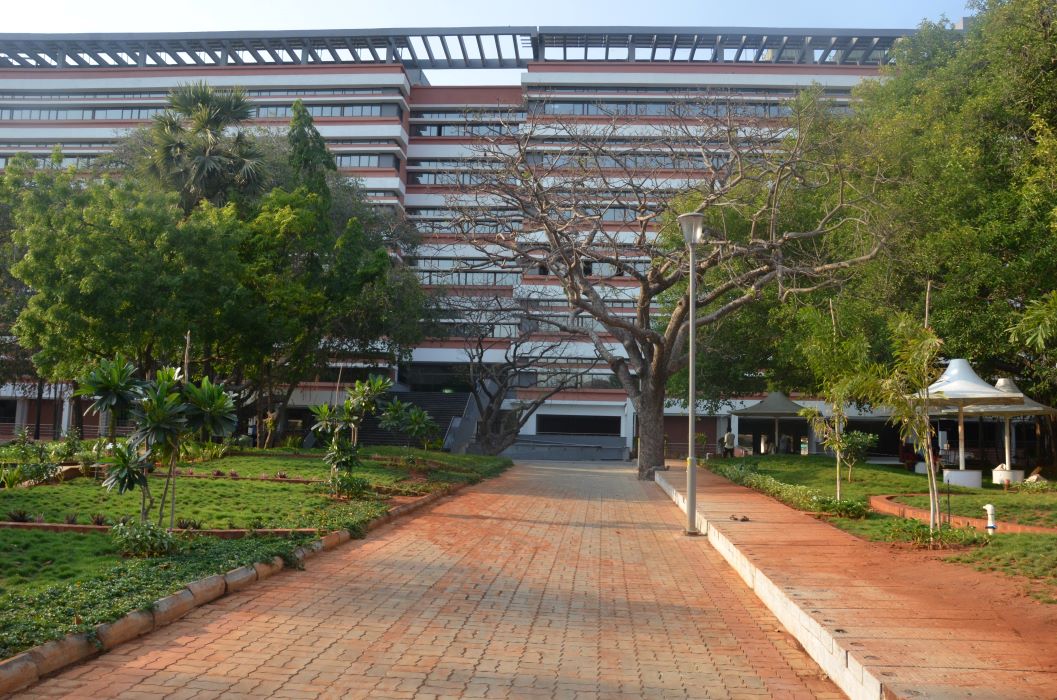 Titled 'Empowering India – Ideas for Action by Scientists and Engineers,' the book has been written by Prof. T. Pradeep, a Padma Shri Awardee and Institute Professor, Department of Chemistry, IIT Madras, and Mr. Krishnan Narayanan, President, IITMAA and itihaasa Research and Digital.
Inputs
Over 100 scientists, including about 40 alumni of IIT Madras, have shared their inputs for the book. The proceeds from the book sales would be contributed towards the cause of science (through the Academy).
Also read – Top Government Colleges in Jaipur
In addition, another book on 'Mann ki Baat – Inspiring transformational capacity of a nation and its people,' authored by Prof. V. Kamakoti, Director, IIT Madras, Mr. Venkatraghavan K.S., Mr. Krishnan Narayanan and Prof. V.R. Muraleedharan, Department of Humanities and Social Sciences, IIT Madras, has also been released.
Dharmendra Pradhan, Education Minister, Government of India, released the two books at the newly inaugurated Bharat Mandapam, New Delhi on 30 July 2023.
IIT Madras director
Speaking about the book on Mann Ki Baat, Prof. V. Kamakoti, Director, IIT Madras, said they leveraged policy advocacy and complex living systems frameworks to analyse Mann Ki Baat and show how it has inspired the nation and created transformational capacity in the S&T ecosystem in the country, especially in the areas of research, innovation and entrepreneurship.
As part of our research, we also developed a large-language-model based MKB chatbot, said IIT Madras director.
Empowering India
Speaking about 'Empowering India – Ideas for Action by Scientists and Engineers', Prof. T. Pradeep, Institute Professor, Department of Chemistry, IIT Madras, said they believe that the book will be of great value in building NEW India.
It has 30 solid recommendations spread across 7 specific areas. If these are incorporated in our planning and policies, we are sure that India will be at its rightful place in 2047, said Professor Pradeep of IIT Madras.
IIT Madras Alumni Association
Further, Mr. Krishnan Narayanan, President, IIT Madras Alumni Association, said they feel honoured and delighted that the association could successfully anchor both the book projects, and involve many of their alumni and other experts to contribute to this thought-leadership initiative that will help in nation building.
Focus areas
In Empowering India, the Authors identified seven focus areas and outlined 30 recommendations and hundreds of case studies in science, technology and innovation for empowering India and achieving sustainable development, say sources from IIT Madras.
The book also contains ten illustrations, each of which takes a concept that symbolizes India, rural and urban, and visualizes it in a new context infused with various elements of S&T. And produced by an AI engine and a human artist!
Advance praise
The book has received Advance Praise from several luminaries. C N R Rao, Honorary President & Linus Pauling Research Professor, JNCASR and Bharat Ratna said this book highlights directions for action to make India successful by harnessing the power of science and technology…
The book has come at the right time when India is looking forward to excellence in every sphere of activity, he said.
K. Kasturirangan, Former Chairman, Indian Space Research Organisation, Former Chairman, National Education Policy Committee – "I am immensely happy to see this thoughtful and thoroughly researched book, happening at the right time.
The book articulates a number of innovative models and recommendations for 21st century education and they can help in translating the principles of National Education Policy 2020 into action, he said.
S Kris Gopalakrishnan, Co-founder, Infosys said the book explores ways in which we must nurture the research and innovation ecosystem in India, and to make it an engine that powers our aspiration of becoming a developed economy.
About IIT Madras Alumni Association (IITMAA)
IIT Madras Alumni Association (IITMAA), founded in 1964, represents over 50,000 alumni of IIT Madras across the world. IITMAA is registered under the Tamil Nadu Societies Act 1975, Chennai, India.
IITMAA's missions are: 1) Mission 5000 Ignited Minds (of bringing 10% of alumni as committed volunteers) and 2) Mission Million Smiles (of creating positive impact/inspiration in the lives of at least a million people in India/world)
The three pillars of focus for IITMAA are:
1. kindle Community Spirit – Nurture the relationship with alumni, students, faculty, and alma-mater. And be helpful in their professional/personal lives.
2. provide Thought Leadership – Create a platform for informed dialogue and thought-leadership in the areas of science, technology and innovation (STI).
3. deliver Societal Impact – Facilitate a platform for the alumni to deliver societal impact through participation in social transformation initiatives.