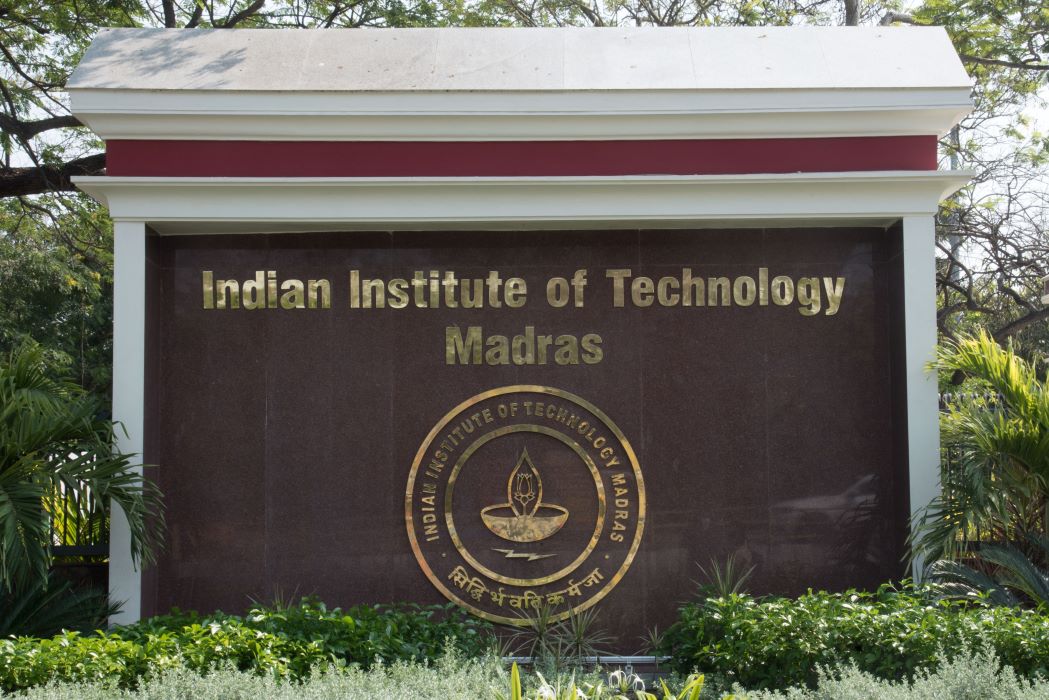 IIT Madras launches online course on Construction Technology and Management
IIT Madras has launched an online certification course on Construction Technology and Management which will teach the latest advances in construction technology and management practices.
This course by IIT Madras is aimed at working professionals in structural design and construction firms but also at faculty in engineering colleges as well as students who intend to work in the construction industry and will expose them to cutting-edge construction management techniques and methods.
Anaivarukkum IITM (IIT Madras for all)
This course is also in line with the 'Anaivarukkum IITM' (IITM for all) vision of Prof. V. Kamakoti, Director, IIT Madras, and to make an IIT-Quality education available to the wider society.
The Institute is trying to take this course to every practicing engineer and interested professional as well as students.
While most programs in India cover design fundamentals, hardly any of them provide knowledge on what to expect in the field and how to ensure that project sites are managed efficiently, say sources from IIT Madras.
Also read – Top Hotel Management Colleges in Chandigarh
This skill is critical to completing projects on time, budget and to high standards of quality and is exactly the gap that this program seeks to fill.
Academic group
IIT Madras has India's largest and strongest academic group in construction management and technology.
The course would be taught by a group of very senior faculty from this group at IIT Madras known for their technical expertise and their experience working with the industry on challenging projects.
Online mode
The course would be taught in online mode, which includes 126 hours of recorded online instruction and 42 hours of online live interaction with the faculty experts.
Who can apply?
The first batch commences on 1st September 2023. Last date to apply is 20th August 2023. While there are no specific eligibility criteria, a background in architecture, civil, mechanical, electrical or management is preferred. Those interested can register through this link 'https://code.iitm.ac.in/construction-technology-and-management'
Importance
Highlighting the importance of this course, course coordinator Prof. Ashwin Mahalingam, Department of Civil Engineering, IIT Madras, said, 'India will invest significantly in developing infrastructure and buildings in the years to come and it is important that we build on time, on budget, using new technologies and to the highest standards of quality (construction process, workmanship, finishing, mechanical/durability performance, etc.) possible.
This course is intended to be accessible to every practicing and aspiring civil engineer and will address exactly these aspects and provide specific tools and guidelines that will enhance their skills, said Prof Ashwin of IIT Madras.
Career prospects
Further, elaborating on how this will enhance the career prospects of people in the field, Prof. Ashwin Mahalingam added, "If you are interested in building a career with a design or construction firm, it is imperative that you understand the latest advances in construction technology and management practices.
This course will offer you just that. The course will be tailored for the practising engineer and will focus on how to get things right in the field. The course would be taught by world-renowned professors from IIT Madras and will feature several practical examples, he said.
Modules
The course by IIT Madras has 10 modules and they are mentioned below:
1. Engineering Economics
2. Concrete Technology
3. Road and Pavement Technology
4. Construction Planning and Control
5. Construction Processes & Productivity
6. Quality
7. Durability and Repair
8. Safety
9. Construction Contracts
10. Resource Constrained Schedule Optimization
CODE
The course will be offered through CODE. Established in 1986, the Centre for Continuing Education (CCE), now renamed as 'Center for Outreach and Digital Education' (CODE), coordinates the outreach and online programs of IIT Madras.
The centre's activities include coordinating the Web-enabled MTech programs; coordinating NPTEL and GIAN courses, coordinating IIT Madras' BS Degree programs, short-term skilling programs targeted towards Industry, Quality Improvement programs, meant for faculty in engineering institutions, support for conferences, and book writing, among others.