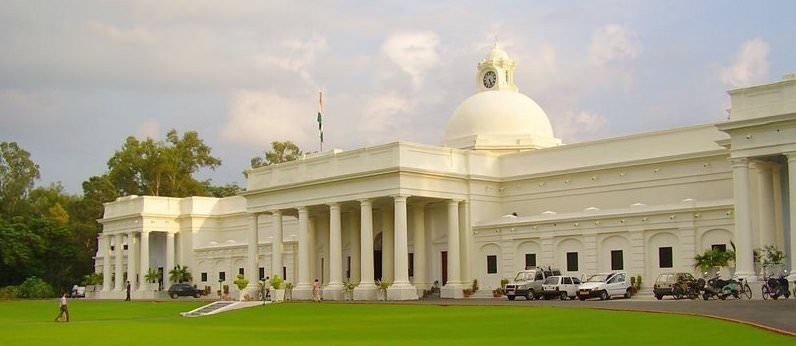 IIT Roorkee announces research awards of 2022
IIT Roorkee announced its research awards for the year 2022. Every year IIT Roorkee presents these awards to recognize the awardees outstanding contributions to their chosen careers.
IIT Roorkee Research Awards are open to all Indian nationals and have winners from various prestigious institutes nationwide. This time, it has five awardees in multiple categories, including the Khosla National Award (Sciences).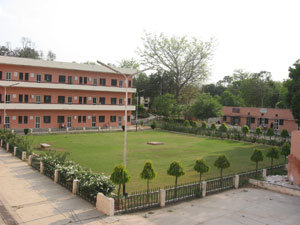 These awards (IIT Roorkee Research Awards) have been in existence ever since the university was established. They are open to all and winners hail from educational institutions across the nation.
Winners of IIT Roorkee Research Awards
This time, it has five awardees in multiple categories, including the Khosla National Award (Sciences). The details about the winners are mentioned below:
Dr. Kanishka Biswas
The receipient of Khosla National Award (Sciences) is Professor in the New Chemistry Unit at Jawaharlal Nehru Centre for Advanced Scientific Research, Bangalore, with research interests focused on renewable energy and clean environment.
This winner of IIT Roorkee Research Award has reported original and significant discoveries in the field of thermoelectric and solid-state inorganic chemistry in the last ten years of his independent career, which is marked by high quality publications and recognized by several international and national honours.
He is also a recipient of Shanti Swarup Bhatnagar Prize for Chemical Sciences in 2021 and Swarnajayanti Fellowship 2019.
Dr. R.P. Saini
He is awarded with the HRED Hydro & Renewable Energy Award was Professor in Hydro and Renewable Energy Department at IIT Roorkee. He has done significant and innovative research related to Hydro Power, Solar Energy, and Integrated Renewable Energy Sources and had been able to numerically simulated experimentations conducted in domains related to Hydro Power.
Also read – Top colleges for Nursing in Chandigarh
He had research experience of 35 years and published more than 370 research papers in International/National journals and seminars/conferences, 1 Book, 8 Book chapters, 2 Manuals and 1 Guide Book.
Further, 2 patents on Micro Turbines have been granted from his contribution to the field of renewable energy.
Prof. D. P. Kanungo
He is the A.S. Arya Disaster Prevention Award winner. Prof. Kanungo is the Chief Scientist & Group Leader of the Geo-Hazard Risk Reduction Group of CSIR-CBRI, Roorkee.
This winner of the Research Awards is also a Professor of Physical Sciences at the Academy of Scientific and Innovative Research (AcSIR), India.
Specialized in Engineering Geology and Landslide Disaster Mitigation. Current research interests are Landslide Hazard-Vulnerability-Risk Assessment, Instrumentation and real-time monitoring, Early Warning System, Geophysical characterisation and modelling of landslides. He is a Raman Research Fellow of CSIR.
Dr. Deepankar Choudhury
He is Professor in IIT Bombay, won the Gopal Ranjan Technology Award. He served as an Adjunct Professor of the AcSIR of CSIR laboratories (connected to CSIR-CBRI Roorkee) of India.
He is the only Geotechnical Engineer of India who is an elected Fellow of the National Academy of Sciences, India (NASI), the oldest Science Academy of India, Internationally he is Alexander von Humboldt Fellow of Germany, JSPS Fellow of Japan, and TWAS-VS Fellow of The World Academy of Sciences, Italy, Fellow of ASCE, USA (F.ASCE), in addition to National Fellow of Institution of Engineers India (FIE), Indian Geotechnical Society (FIGS), Indian Society of Earthquake Technology (FISET).
Dr. Satish Chandra
He is awarded with S. R. Mehra Memorial Award. He is a Professor in Civil Engineering Department at IITR.
He has an illustrious professional career of more than 36 years and has contributed immensely in teaching and research in the areas of Highway Capacity and Bituminous Material Characterization.
He has extensively published in journals of international repute, which are refereed widely in India and abroad.
IIT Roorkee director
Prof K K Pant, Director, IITR, said, "My heartfelt congratulations go out to all the awardees.
Many outstanding researchers and institutions have been recognized with these awards for their research excellence. Awards like these are a great way to recognize research excellence in India, he said.
By advancing the frontiers of knowledge, impactful research benefits the country and the world, he said.
About IIT Roorkee
IITR is an institute of national importance imparting higher education in engineering, sciences, management, architecture and planning, and humanities and social sciences.
Since its establishment in 1847, IIT Roorkee has played a vital role in providing the country with technical human resources and know-how.