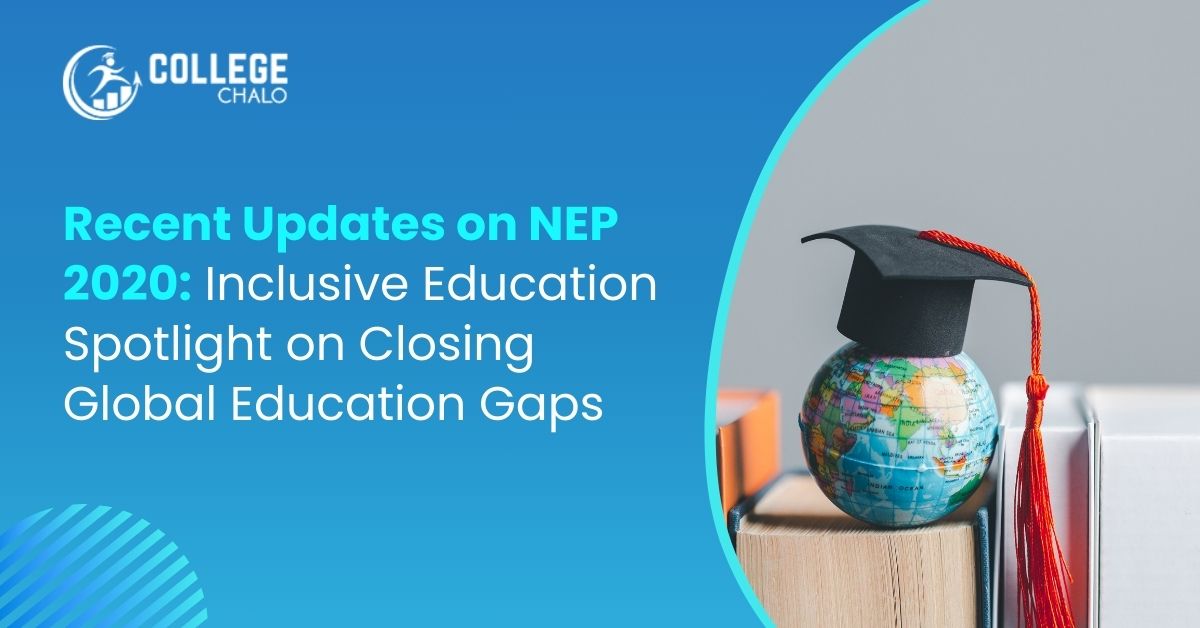 NEP 2023 Updates : Exploring 5 Global Impact Areas in India's Education Policy
In a groundbreaking address at the second edition of the Voice of the Global South Summit, Union Education Minister Dharmendra Pradhan highlighted the far-reaching impacts of India's New Education Policy (NEP) on the international stage. By characterizing the NEP 2023 as a "philosophical document," Pradhan positioned it as a blueprint for emerging economies, offering a comprehensive framework to foster well-rounded global citizens.
This comprehensive policy has garnered attention for its multifaceted approach to fostering global excellence in education. In this exploration, we delve into the heart of NEP 2023, unraveling its impact on five key global spheres and shedding light on how it positions India on the international stage.
Read more, How NEP 2020 is Changing Science Curriculum Revolution in India?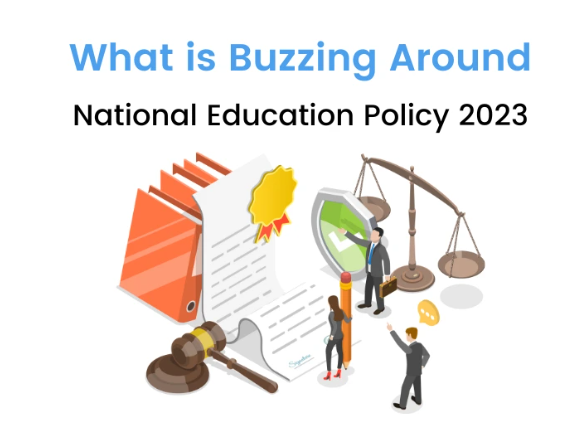 Philosophical Underpinnings of NEP 2023
Dharmendra Pradhan's portrayal of the NEP as a "philosophical document" transcends conventional policy frameworks. This characterization hints at a foundational approach that extends beyond rigid regulations, suggesting a holistic vision for reshaping India's educational landscape. The NEP, thus, becomes more than a set of rules; it evolves into a dynamic philosophy driving transformative change in the country's education and skill development ecosystem.
Global Collaboration at the Voice of Global South Summit
The Education Ministers' Session at the summit convened representatives from 14 countries in the Global South, creating an environment conducive to collaborative efforts to address critical issues in education. Minister Pradhan extended a warm welcome to the participating ministers, underlining India's dedication to amplifying the voice of the Global South. The session's focal point was the theme 'Making Human Resources Future Ready,' stressing the imperative need for a resilient, equitable, inclusive, and sustainable education and skilling ecosystem.
NEP 2023 as a Template for Emerging Economies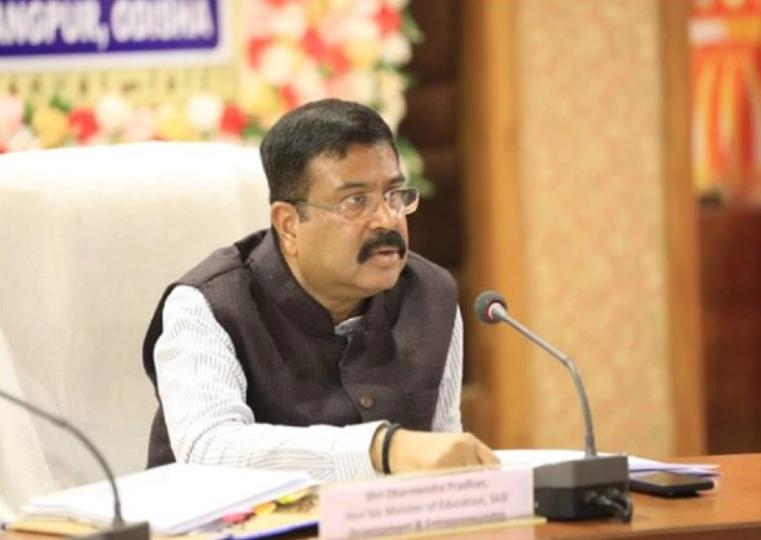 Pradhan's assertion of the NEP's potential to serve as a template for emerging economies positions India as a guiding force. The NEP provides these nations with a structured framework to develop comprehensive strategies and agile policies, drawing from India's experiences and successes. The emphasis on shared aspirations and the twin pillars of education and skill development underscores a commitment to collaborative efforts for global progress.
South-South Cooperation for Inclusive Development
The participating ministers acknowledged the significance of united efforts for an accessible, equitable, inclusive, and sustainable future through quality education. This acknowledgement of the global skill divide was met with a resounding commitment to provide skilling, reskilling, and upskilling opportunities, aligning the workforce with the demands of evolving industries.
Read more, G20 Summit 2023: 20 Crucial Q&A for Competitive Exams
Statistical Insights into Global Education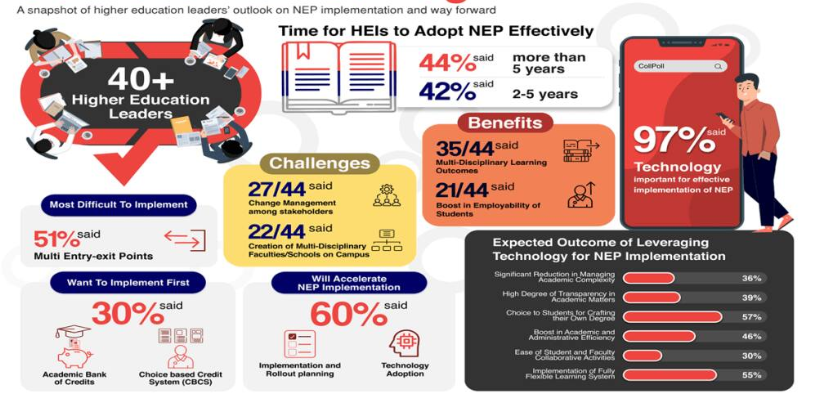 To underscore the global relevance of education policies like India's NEP, it's crucial to examine some key statistics:
Global Literacy Rates: According to UNESCO, approximately 773 million adults worldwide lack basic literacy skills, and two-thirds of them are women. India's emphasis on comprehensive education strategies can contribute significantly to reducing these alarming figures.
Access to Education: The World Bank reports that around 258 million children and youth are out of school, with a majority residing in sub-Saharan Africa and South Asia. Initiatives like the NEP, with its focus on inclusivity, can play a pivotal role in addressing this global education gap.
Digital Divide: The COVID-19 pandemic exacerbated existing digital divides in education. The International Telecommunication Union (ITU) estimates that nearly half of the world's population still lacks internet access. NEP's commitment to overcoming the digital divide aligns with global aspirations for inclusive digital education.
Addressing the Digital Divide and Strengthening Cooperation
The summit participants emphasized the need to overcome the digital divide by addressing technological barriers. The commitment to developing technology ecosystems and learning resources, including those in local languages, resonates with global efforts to make education affordable and easily accessible. Furthermore, recognizing the central role of teachers and education staff worldwide, the summit emphasized the necessity for capacity-building and exchange programs to enhance professional growth.
End Note
India's NEP 2023, as presented by Education Minister Dharmendra Pradhan, emerges not merely as a policy document but as a guiding philosophy with the potential to reshape the global landscape of education. The collaborative efforts showcased at the Voice of the Global South Summit underscore the commitment of emerging economies to work together for inclusive and equitable international development.
As India prepares to host the upcoming G20 Virtual Summit, the outcomes of these discussions are poised to inform deliberations on a global scale, furthering the vision of a brighter and more equitable future. The incorporation of statistical insights reinforces the urgency and relevance of these global education initiatives, positioning India's NEP as a beacon for transformative change on the world stage.
Read more, Online Education in India: 7 Government Initiatives for Bright Future Ahead