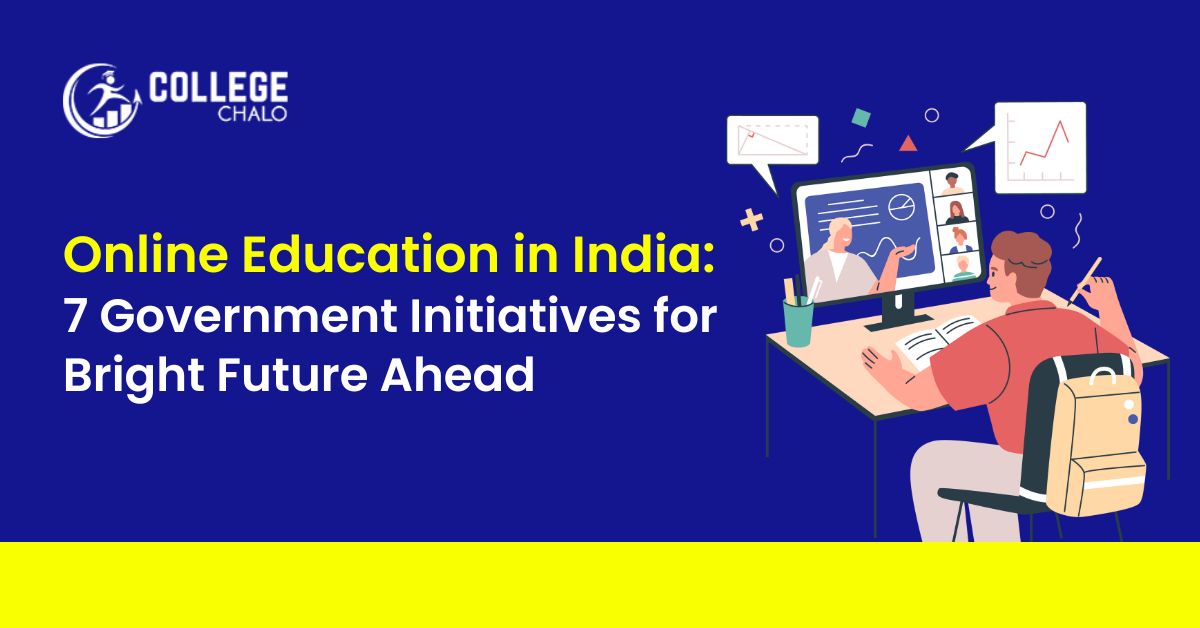 Online Education in India: 7 Government Initiatives for Bright Future Ahead
Empowering India's Future:  Government Initiatives Driving Online Education
In India, conventional teaching methods are being combined with modern technological devices to produce a radical shift in the educational landscape. Online education in India has grown rapidly, making it increasingly important in light of global issues. The COVID-19 pandemic has hastened the shift toward online learning, but even prior to this, the Indian government had acknowledged the potential of digital education to reach every corner of the nation and enhance educational quality.
Also, read Distance Learning vs. Online Learning : A Comprehensive Guide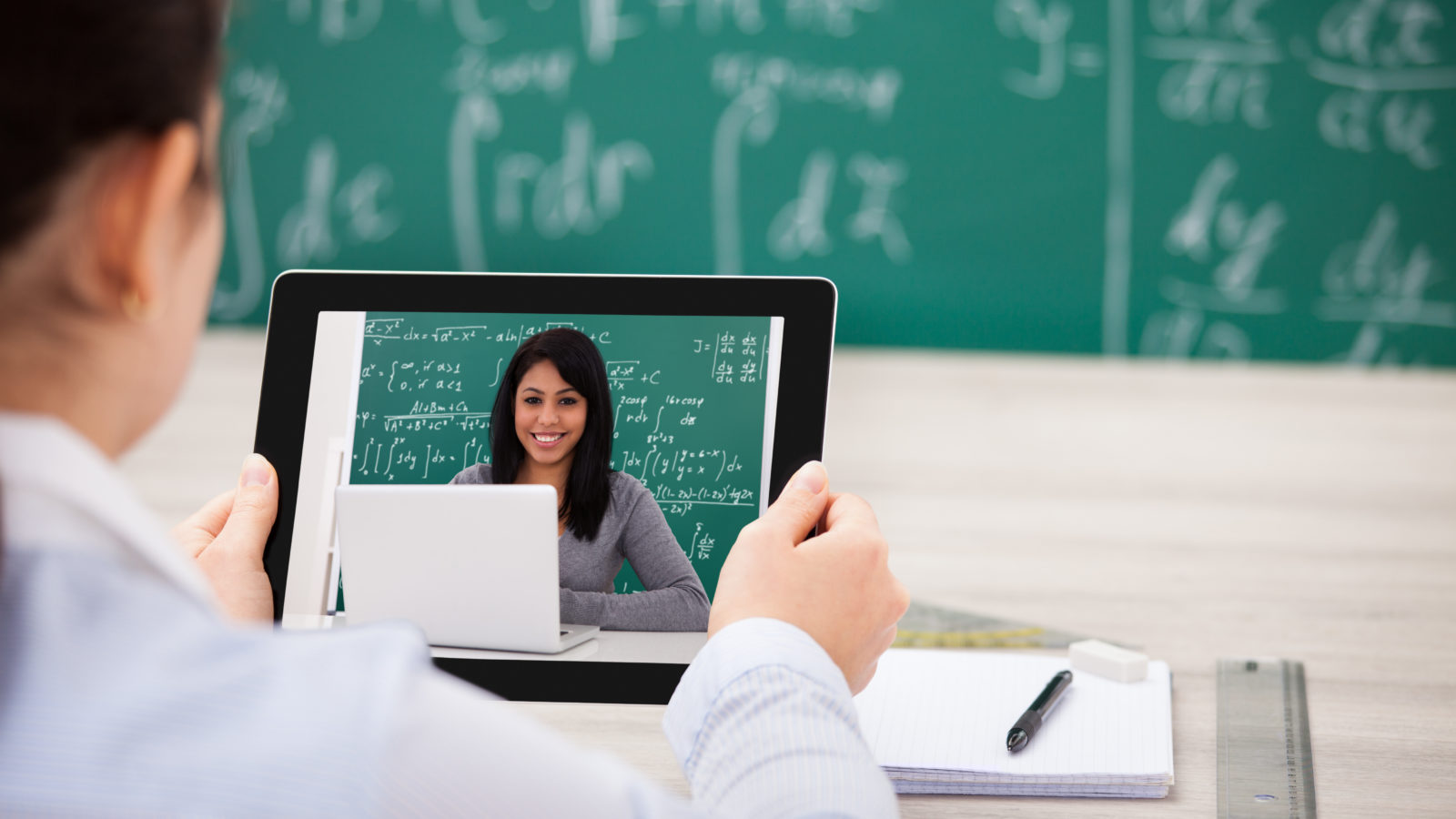 In this blog, we'll delve into seven noteworthy government initiatives that are paving the way for a brighter future through online education in India. These initiatives aren't just about adapting to change; they're about seizing the vast opportunities that online education offers to our diverse and expansive nation.
Government Initiatives Paving the Way
DIKSHA (Digital Infrastructure for Knowledge Sharing): At the forefront of digital education in India is DIKSHA, a national platform that serves as a treasure trove of digital educational resources. DIKSHA offers teachers and students access to a diverse range of high-quality educational content, ranging from interactive exercises and lesson plans to informative videos.
SWAYAM (Study Webs of Active-Learning for Young Aspiring Minds): SWAYAM, a government-funded online education platform, stands as a beacon of accessible education. It offers a rich assortment of courses from esteemed Indian universities and institutions, spanning various subjects, including engineering, science, humanities, and social sciences.
PM eVIDYA (Pradhan Mantri e-Vidya): The government's all-encompassing initiative, PM eVIDYA, aims to make digital education accessible to every student in India. This visionary program comprises a multitude of initiatives, such as establishing essential digital infrastructure, distributing digital devices to students, and developing top-tier digital educational content.
VidyaDaan: In the spirit of community and collaboration, VidyaDaan provides a platform for individuals and organizations to contribute digital educational resources, directly benefiting schools and students across the nation.
E-Pathshala: Bridging language and accessibility barriers, E-Pathshala offers a wealth of educational content in over 20 Indian languages. This treasure trove includes videos, audio files, and e-books, catering to diverse learning preferences.
NISHTHA (National Initiative for School Heads' and Teachers' Holistic Advancement): Empowering educators is crucial in the digital age. NISHTHA, a comprehensive training program for school heads and teachers, covers a wide spectrum of topics, including digital education and the effective integration of technology into the classroom.
National Education Policy 2020: The National Education Policy 2020 is a visionary document that underscores the pivotal role of digital education. It advocates for the seamless integration of technology across all educational facets, from curriculum design to innovative teaching methodologies.
Checkout 5 Top Reasons to Choose Online Learning
Boosting Infrastructure and Connectivity: The government's proactive approach to enhancing infrastructure and connectivity for online learning is pivotal. Initiatives like the BharatNet project aim to provide broadband internet access to every village in India. Additionally, schemes are in place to distribute digital devices to both students and teachers, bridging the digital divide.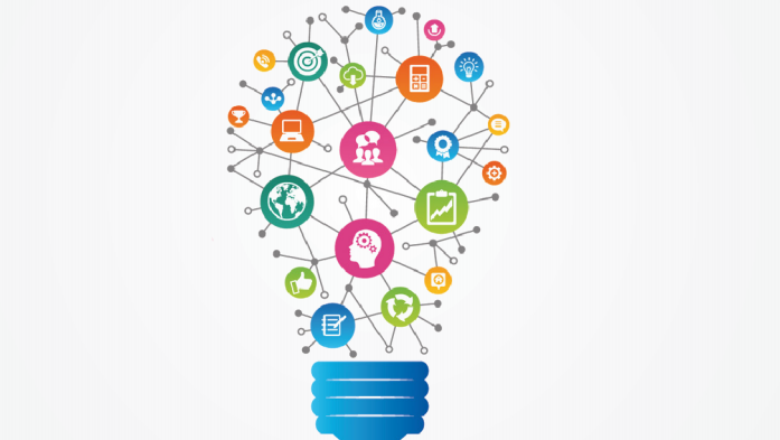 Government Initiatives Results: The impact of these government initiatives is palpable. According to a Ministry of Education study, 2.5 million Indian students took online courses in 2020-21, up from 1.5 million in 2019-20. A surprising 45% of instructors used online tools to teach the students they taught in 2020-21, up from 30% in 2019-20.
Policy Recognition for Online Learning
University Grants Commission (UGC) Regulations on Online Education, 2020: These regulations provide a robust framework for the delivery of online education by universities and institutions deemed to be universities in India. They specify minimum standards and delineate the types of courses that can be offered online, ensuring quality and relevance.
All India Council for Technical Education (AICTE) Guidelines for Online Education, 2021: AICTE guidelines extend the framework for online education to technical institutions in India. They set forth minimum standards and delineate eligible online courses, ensuring quality and consistency.
National Education Policy (NEP) 2020: The NEP 2020 is a strong advocate for online learning, recognizing it as a legitimate and effective mode of education. The policy calls for the seamless integration of technology across all educational facets, cementing the status of online learning as a pivotal element of the educational landscape.
Future of Online Learning in India: Government recognition and efforts will propel online learning in India exponentially. It is now affordable, readily available, and an asset for learning. This transformation underscores the immense potential of digital education in India's dynamic educational landscape.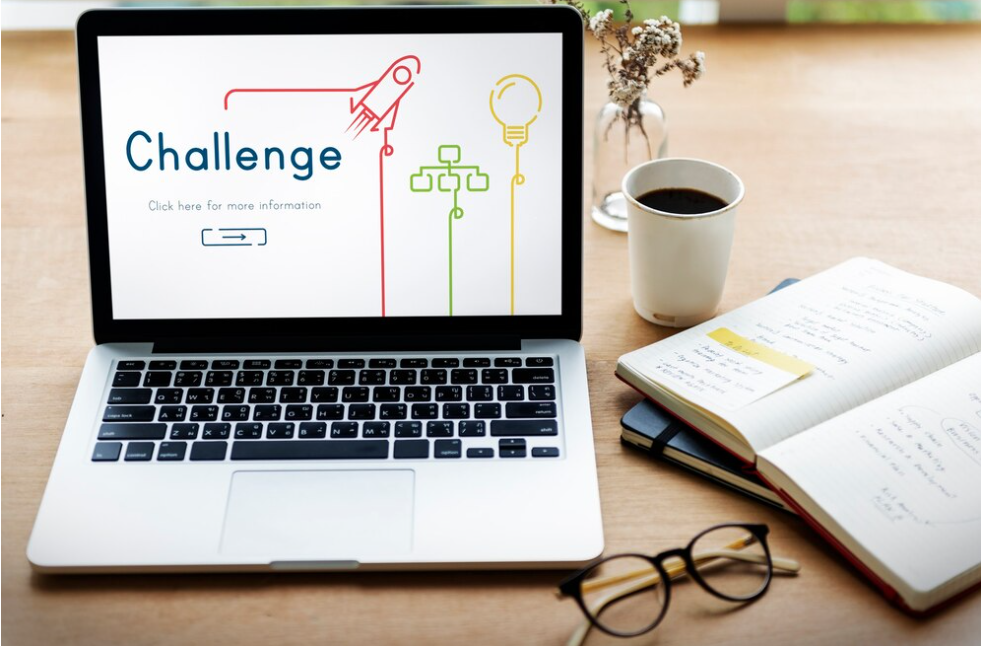 Challenges and Opportunities Ahead
While digital education presents numerous advantages, it's not without its challenges:
Connectivity: Ensuring universal access to the internet is still a challenge in remote areas. The government's efforts to expand broadband access through initiatives like BharatNet are addressing this issue.
Digital Device Accessibility: Not all students have access to the necessary digital devices. Government schemes to provide devices to students are a step in the right direction.
Teacher Training: Empowering teachers with the skills to effectively use digital tools for teaching remains a priority. Ongoing training programs like NISHTHA are crucial in this regard.
Conclusion
As we finish exploring these seven government efforts for online education in India, we're on the verge of a major education transformation. The government's proactive measures aim to thrive in the digital era. These efforts show the potential for an inclusive education system that spans the urban-rural divide, provides lifelong learning, and prepares our children for globalisation. The future of Indian education is bright, accessible, and promising. With these government measures, more students, instructors, and institutions will use online education to fulfil their goals. The future of Indian education is bright and full of prospects.
Also, read Distance Learning vs. Online Learning : A Comprehensive Guide