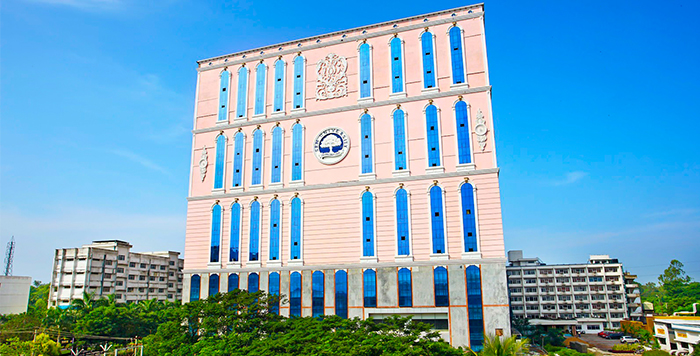 SRMIST organizes the 19th convocation, 7,683 students get degrees
SRMIST was on cloud nine when it conducted the 19th convocation ceremony. Union Railway Minister Ashwini Vaishnaw graced the occasion as the chief guest.
T P Ganesan auditorium on SRMIST premises at Kattankulathur was filled with thunderous applause as the chief guest rose to address the graduands. Youth should explore India which is becoming a land of great opportunities.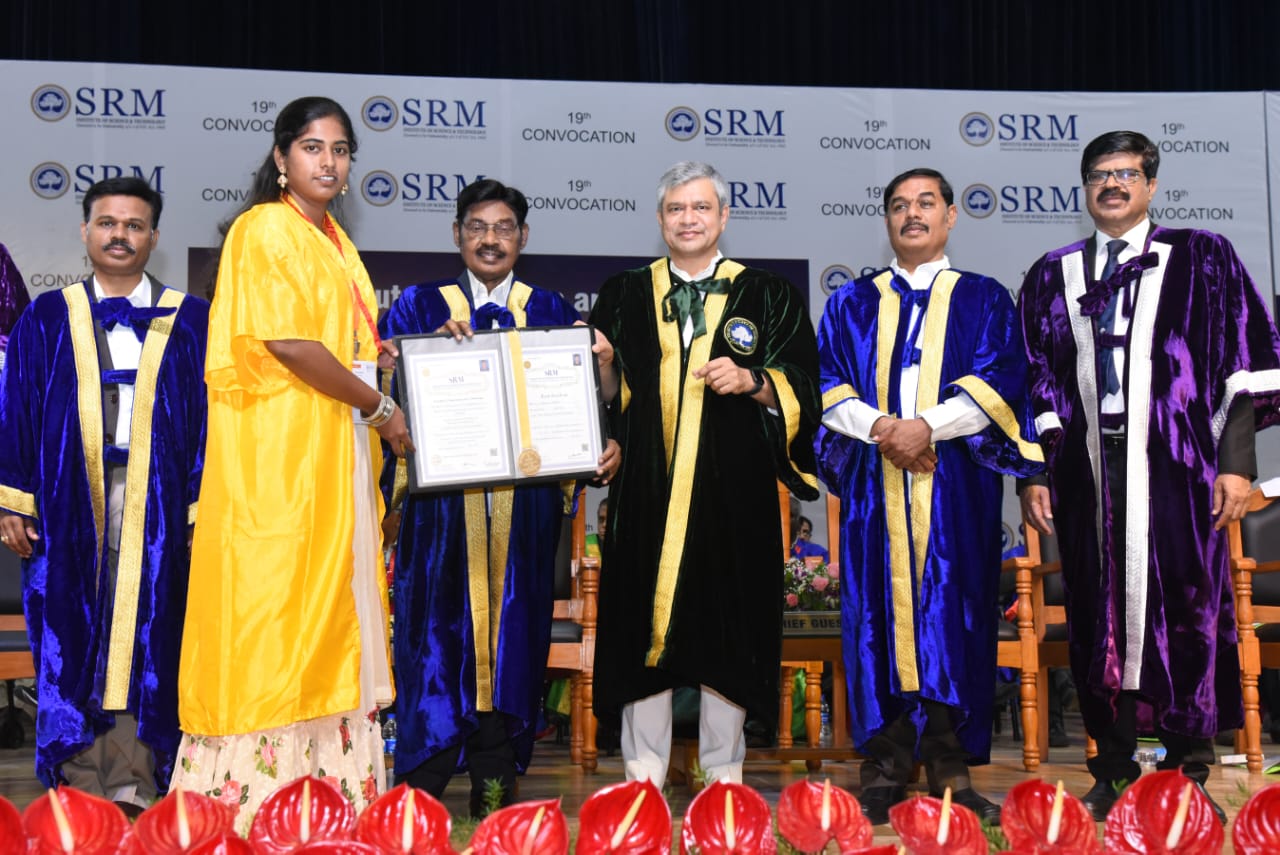 Over 7,683 students, received their degrees including Ph.D from the faculties of engineering and technology, science and humanities, medicine and health sciences, and management received their degrees on the occasion.
They must make use of the opportunities and then arrive at solutions for the world, said Union Minister Ashwini Vaishnaw while addressing the gathering during the 19th convocation at SRMIST.
Today's youth are entering into a world that offers myraid opportunities for reaching great heights in life, he said reminding that venture capitalists, the Central Government are encouraging a startup culture and ecosystem and institutions like SRMIST are creating opportunities for young people.
He further said SRMIST is all set to get a 5G Laboratory and students could devise solutions for various problems affecting the world through their innovative ideas.
Also read – TN NEET UG 2023 counselling registration is extended to 12 July 2023, know how to register
Speaking about 5G services that were launched in India in October of the previous year, he said there was tremendous growth in the use of 5G services.
India had overtaken even those countries where 5G technology was introduced much earlier, he said during the 19th graduation day at SRMIST.
In the USA, there were only 1 lakh 5G radiating ports, while the number was 2.75 lakh in India, making the country, the 2nd largest 5G ecosystem in the world, said the Union Minister at SRMIST.
A great change
India has been witnessing a great change in recent times which is a welcome thing, said Ashwini Vaishnaw at the convocation day at SRMIST.
'In the telecom sector till about a decade ago, India was dependent on importing electronic products, and manufacture of the same in the country was negligible.'
Ten years ago, nearly all cell phones used by Indians were imported, he said during the graduation day at SRMIST. That has changed now, said Minister Ashwini Vaishnaw.
He said about 98 % of all phones used by people in the country were now made in India and added that close to Chennai, there was a factory manufacturing iPhones, and apart from it, components made in the factory were also used in cell phones made in other countries.
Hinting at how to go ahead in life, Ashwini Vaishnaw said that beyond their life at the university, they needed to be focused, possess clarity in thought, and be persistent to succeed and to be distinguished and different from the rest.
Founder and chancellor
Founder and chancellor of SRMIST Dr T R Paarivendhar said the graduates were lucky to receive their degrees in the 75th year of India's independence.
He said SRMIST with over 1 lakh students at different campuses, was a multi-disciplinary institution and was among India's largest higher education institutions.
The founder and chancellor said he had dedicated most of his life towards education. He began his political career with the objective to serve the young, poor and needy people of India.
Lauding Mr Vaishnaw, whom he said, was a qualified engineer and who had a distinguished career as an IAS officer, Dr Paarivendhar also said that the Prime Minister chose his Cabinet colleagues very carefully and it was an important reason for the country to perform well in all sectors, including making India the fifth largest economy in the world.
Other dignitaries at SRMIST 19th convocation
Prof. C.Muthamizhchelvan, Vice Chancellor of SRMIST presented the annual report. Dr Ravi Pachamoothoo Pro-Chancellor (Administration), Dr P Sathyanarayanan, Pro-Chancellor (Academics), Dr S Ponnusamy, Registrar and Lt. Col. Dr A Ravikumar, Pro Vice-Chancellor (Medical) were among those present.