Top 10 Search Engines for Research Scholars
In the wide internet of information, research scholars need effective instruments. Fortunately, various search engines cater to their demands. These search engines help research scholars find academic papers, books, and research resources. These top 10 search engines provide a variety of resources and services for research scholars, from Google Scholar to BASE and CORE and other prominent findings search engines for suitable research.
Also, read, Best 5 Search Engines for Engineering Students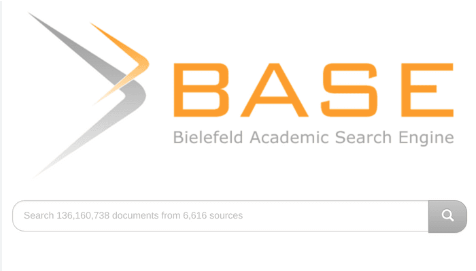 Let's explore the Top 10 Search Engines for Research Scholars.
1. Google Scholar
The most popular academic search engine. It has a large library of academic journals, books, and conference materials. It provides articles, abstracts, and citations for literature reviews and research across fields.
2. BASE
This German academic search engine has over 100 million documents from over 4,000 suppliers. It encompasses peer-reviewed papers, books, and conference proceedings. The BASE provides scholars with broad access to European publications and organizations.
3. CORE
This interdisciplinary academic search engine indexes over 60 million pages from 1,300 sources. It includes peer-reviewed journals, books, and conference proceedings. CORE is a great option for scholars who value open access to academic information because of its comprehensive coverage of these resources.
Also, read Top 10 Vocabulary Books for 2023
4. Science.gov
US government search engine for scientific and technical information. It provides scientific literature from over 200 million indexed papers from 1,000 sources. Research scholars may find accurate government, research, and scientific information on Science.gov.
5. Semantic Scholar
Semantic Scholar indexes and organizes academic material using AI and NLP. It summarises publications, highlights key papers, and proposes relevant articles and datasets. Semantic Scholar's sophisticated capabilities help researchers find connections and contextual information in their subject.
6. Microsoft Academic
Microsoft Academic searches academic research articles and other scholarly sources. It indexes 100 million publications from 6,000 publishers. It covers many fields and themes. Since Microsoft makes it, Microsoft Academic is trustworthy. Advanced search, filters, and citation tools help research. Microsoft Academic is free and user-friendly.
7. ERIC
ERIC is a digital education library including journal articles, books, and reports. The US Department of Education's Institute of Education Sciences produces it. Education research is ERIC's specialty. US government production makes it trustworthy. ERIC has extensive search, filtering, and citation capabilities for education research. ERIC is free and simple to browse.
8. Scopus
Scopus catalogs peer-reviewed literature and conference proceedings. Elsevier indexes 70 million entries from 20,000 sources. Scopus covers many subjects and topics. Elsevier, a respected academic journal publisher, publishes Scopus. Scopus has comprehensive search, filtering, and citation tools for research. Scopus is user-friendly but not free.
9. Web of Science

A bibliographic database of peer-reviewed publications and conference proceedings. Clarivate Analytics indexes 100 million records from 16,000 sources. Web of Science covers many areas and subjects. Clarivate Analytics, a respected academic journal publisher, publishes Web of Science. Web of Science has comprehensive search, filtering, and citation tools for research. There's no free Web of Science.
10. DOAJ
Open access (OA) journal directory. It indexes 130,000 OA journals worldwide. DOAJ covers several fields and themes. Non-profit DOAJ is trustworthy. DOAJ has comprehensive search, filtering, and citation options for research. DOAJ is free and simple to browse.
Conclusion
In conclusion, specialized search engines for research scholars have transformed how we obtain scholarly material and perform academic research. Google Scholar, BASE, CORE, Science.gov, and Semantic Scholar are among the Top 10 Search Engines for Research Scholars. These search engines allow scholars to access a wide selection of academic publications, relevant articles, and the newest research on their subjects. These search engines help research scholars progress in their fields with their innovative capabilities, huge databases, and user-friendly interfaces. Use these search engines to go on a fascinating research adventure and uncover amazing findings.
Fun Trivia: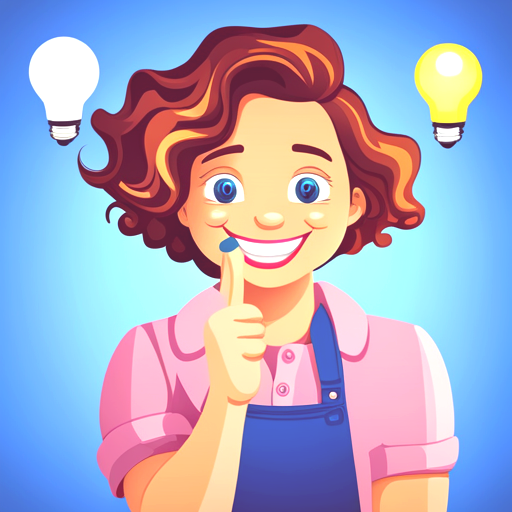 Google Scholar's mascot is an adorable academic owl named "Scholarly."
Did you know that the "BASE" in the BASE search engine stands for "Bielefeld Academic Search Engine"? It's named after the German city of Bielefeld.
CORE search engine's logo features a clever play on words with its name, with the letter "O" forming the shape of a magnifying glass, symbolizing the search function.
.Science.gov offers a feature called "Scientific Serendipity," where you can stumble upon fascinating and unexpected scientific articles while exploring their vast database.
Semantic Scholar's AI technology not only indexes scholarly literature but can also identify influential papers, often referred to as "Sensational Scholars" by the platform's users.
Did you know that Google Scholar can also be used to check your citations and track the impact of your research? It's a helpful tool for research scholars to gauge their scholarly influence.
The BASE search engine has a fun "Saved Searches" feature that allows users to save their frequently used search queries for quick access and convenience.
The CORE search engine supports "Full-Text Finder," enabling users to easily locate and access the full-text versions of scholarly articles within their database.
gov has a section called "Science Highlights" that showcases exciting and groundbreaking scientific research and discoveries from various fields.
Semantic Scholar's AI-powered recommendations can lead you down a rabbit hole of knowledge, uncovering related articles and expanding your research horizons. It's like having a personal research assistant!
Also, read, 10 Effective Techniques for improving learning Skills