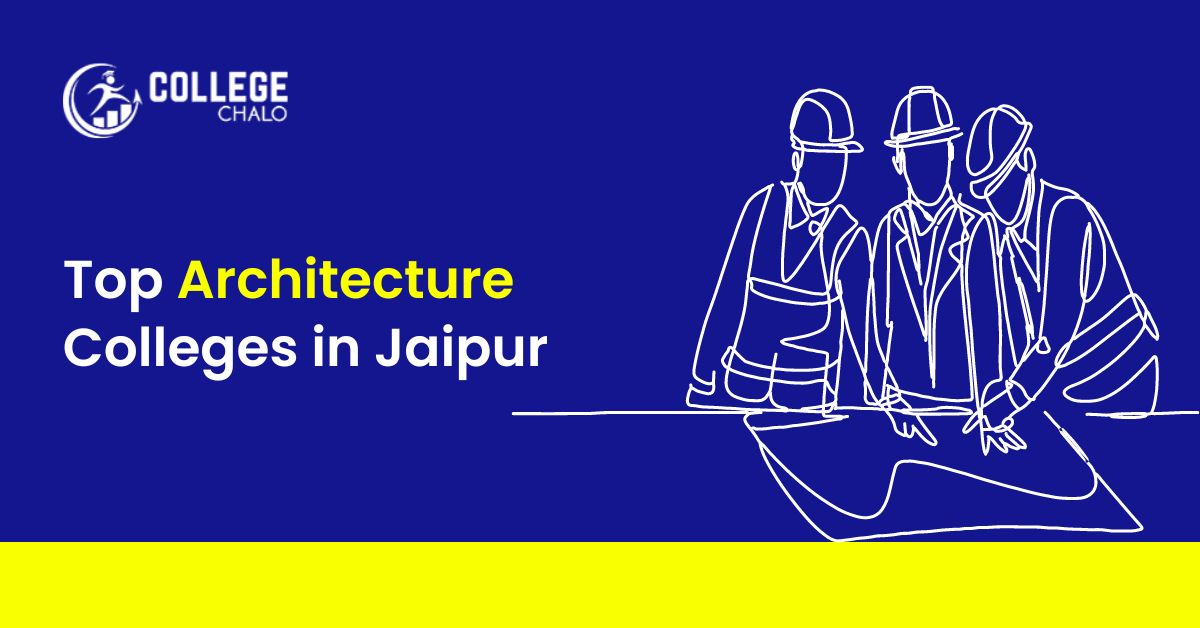 Top Architecture Colleges in Jaipur
In the vibrant and culturally rich city of Rajasthan, the pursuit of Top Architecture Colleges in Jaipur for excellence finds its canvas in some of the top-notch institutions. These institutions not only shape the future of aspiring architects but also contribute to the city's evolving skyline. Jaipur, renowned for its historical marvels, is also home to modern architectural wonders – a testament to the skill and innovation fostered within its educational institutions.
In this blog, we delve into the realm of architectural education in Jaipur, uncovering the top architecture colleges that stand as beacons of creativity, knowledge, and ingenuity. From fostering design thinking to nurturing technical prowess, these institutions play a pivotal role in producing architects who leave an indelible mark on the urban landscape.
Also, read Top 20 BCA Colleges in Jaipur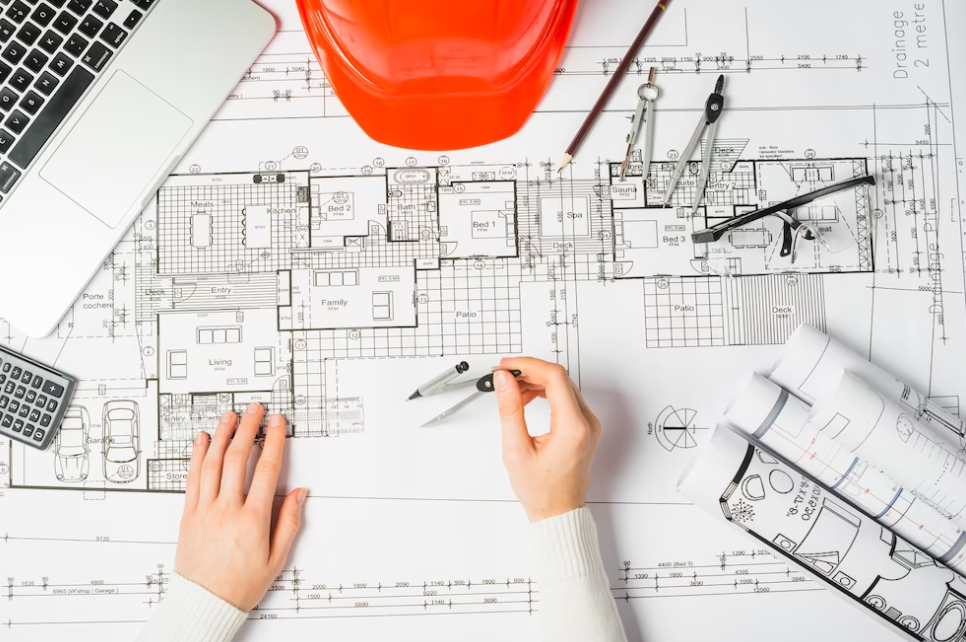 Top Architecture Colleges in Jaipur
Let's embark on a journey of architectural exploration through the vibrant streets of Jaipur. As we delve into the city's educational landscape, a world of design, innovation, and creativity unfolds before us. Discover with us the top architecture colleges in Jaipur, where the fusion of tradition and modernity gives rise to the architects of the future.
1. Aayojan School of Architecture
First on the list of Top Architecture Colleges in Jaipur was founded in 1999, Aayojan School of Architecture in Jaipur, Rajasthan, stands as a distinguished private institution shaping the architectural landscape. Affiliated with the Rajasthan ILD Skill University, the school has garnered a reputation for its commitment to fostering top-tier architects.
The school's five-year full-time Bachelor of Architecture (B.Arch.) programme combines theory and practice for a well-rounded education. The programme covers architectural history, theory, and practice with professional architects and designers.
Beyond academics, Aayojan encourages student participation in extracurricular activities, fostering design competitions and workshops. This holistic approach cultivates versatile architects capable of tackling real-world challenges.
The school's placement record shines brightly, with recent graduates securing positions in renowned architectural firms both within India and overseas. Graduates enjoy an impressive average salary package of ₹35 lakhs per year.
Set in a spacious modern campus, Aayojan boasts state-of-the-art facilities, including a library, computer labs, studios, workshops, and a student hostel. Admission is based on NATA scores, and the current fees stand at ₹12 lakhs for the 2023-2024 academic year. In essence, Aayojan School of Architecture stands as a beacon of architectural education, offering a harmonious blend of academics, practical exposure, and extracurricular engagement. It's an ideal platform for aspirants seeking to carve a successful path in the captivating world of architecture.
2. Banasthali Vidyapith
The next college of Top Architecture Colleges in Jaipur was established in 1935 by Seth Jai Narayan Vyas, Banasthali Vidyapith stands as a distinguished private residential university exclusively for women in Jaipur, Rajasthan. This educational haven combines Eastern and Western spirituality and science, fostering a unique "Panchmukhi Shiksha" curriculum that nurtures well-rounded personalities.
With a wide array of undergraduate, postgraduate, and doctoral programs spanning arts, sciences, humanities, and social sciences, Banasthali Vidyapith offers a holistic education. The institution boasts a strong faculty of experienced teachers and scholars who contribute to its academic excellence.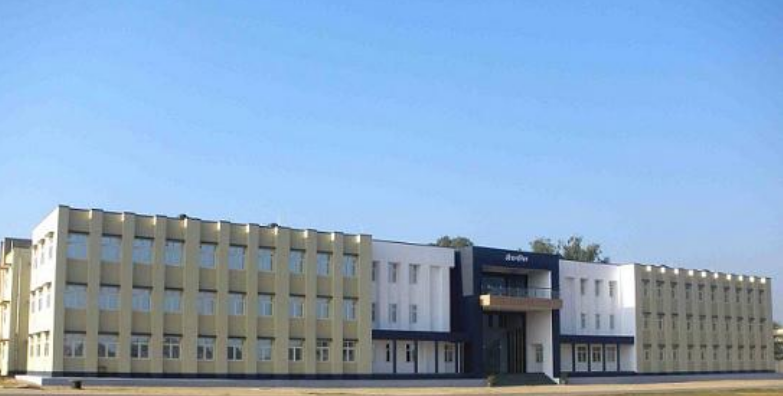 Well-equipped laboratories, libraries, and various facilities augment the learning experience, providing students with a comprehensive education. The university prides itself on a supportive environment that encourages growth and learning. The university's commitment to nurturing holistic development extends to placement opportunities as well. Recent graduates have secured positions in leading companies both in India and abroad, with an average salary package of ₹7 lakhs per year.
Banasthali Vidyapith is more than an educational institution; it's a transformative platform that emphasizes basic lifestyle, Indian culture, and a blend of modern and traditional values. With a total enrollment of 12,000 in 2022, the university remains a trusted choice for women seeking higher education.
3. Malaviya National Institute of Technology (MNIT)
Next on the list of Top Architecture Colleges in Jaipur is Malaviya National Institute of Technology (MNIT) founded in 1963 as Malaviya Regional Engineering College (MREC) and renamed in 2002. The 317-acre campus features modern classrooms, labs, and research facilities. It is among India's finest engineering schools and has a long academic history.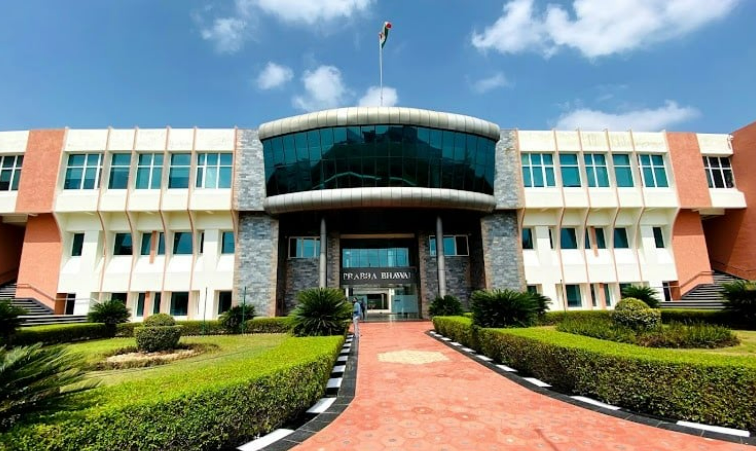 MNIT Jaipur hosts several cultural, technological, and athletic activities year-round. Students may explore their technical interests via the institute's several technical groups and organisations, including the Robotics Club, Coding Club, and Electronics Club. Several research centres and laboratories of the institution focus on cutting-edge research and innovation.
MNIT collaborates with top worldwide institutions and companies on research, faculty, and student exchanges. The institute's training and placement centre helps students get jobs with Microsoft, Google, Amazon, and Tata Motors. Several successful graduates are making major contributions to business and academics in India and overseas.
Also, read Top Government Universities in Jaipur
Next College on Top MBBS Colleges in Jaipur was founded by Amity Education Group and operates campuses in India and abroad. Amity University Jaipur is accredited by the UGC and the AIU. It has an A grade from NAAC. The university provides undergraduate, graduate, and doctorate programmes in engineering, management, law, journalism, hospitality, and humanities.
Amity University Jaipur offers modern laboratories, libraries, sports facilities, and classrooms. The curriculum meets industrial demands and worldwide changes, and the faculty is highly skilled and experienced. Students may intern abroad thanks to the university's partnerships with top colleges and companies. Amity University Jaipur emphasises character development, leadership, and social responsibility along with academic success. International universities and research organisations collaborate with the university.
The architecture programme at Amity University Jaipur is a full-time, five-year programme accredited by the Council of Architecture (CoA). Students learn architecture history, theory, and practice throughout the programme. Students can engage in extracurricular activities, including design competitions and workshops.
The architecture programme at Amity University Jaipur has a faculty consisting of experienced architects and designers. The curriculum is frequently revised to incorporate current architectural trends. The program's strong industry connections ensure students are well-prepared for their careers.
5. NIIMS University
Composite model universities are among India's top universities and Rajasthan's largest self-financed institution. NIIMS University, renowned for its quality teaching and action-oriented research in all fields, is located on a sprawling campus surrounded by the Aravali hills in one of India's most beautiful cities, Jaipur.
Established under the Nims University Act, 2008, enacted by the Government of Rajasthan and recognised by the Government of India under Sections 2(f) of the University Grants Commissions Act, 1956, it is one of the few professional universities in the nation with all modern amenities and high-quality education in a variety of degree programmes. MCI, DCI, PCI, INC, RNC, BCI, AICTE, RPC, and AIU recognise the University.
NIMS is an oasis for students in the predominantly arid region, offering more than 450 courses in medical, dental, pharmacy, paramedical, physiotherapy, nursing, allied health sciences, engineering & technology, advanced sciences, management & commerce, computer science & engineering, architecture, humanities, fashion design, hotel management, mass & media, law, and more to prepare young minds for a better future.
The sprawling campus in the Aravali hills on Jaipur-Delhi Highway houses hundreds of students from throughout the country and the globe, offering local students a unique cultural experience.
6. Manipal University
Next on the Top Architecture Colleges in Jaipur is a 60-year-old Indian higher education pioneer, who founded Manipal University Jaipur (MUJ) in 2011. Multidisciplinary MUJ emphasises research and innovation. The Manipal Institution Jaipur, often known as MUJ, is a private institution that can be found in Jaipur, which is situated in the state of Rajasthan in India. Manipal Education Group, a multinational education and healthcare provider, was founded in 2011.
The university provides undergraduate, graduate, and doctorate programmes in engineering, management, law, journalism, hospitality, and humanities. Indian and international students attend MUJ. The university's contemporary facilities, skilled instructors, and industry-focused curriculum prepare students for jobs in their disciplines.
MUJ is accredited by the UGC and the AIU. It has an A+ NAAC rating. MUJ collaborates with over 50 universities worldwide, allowing students to exchange, study abroad, and collaborate on research.
MUJ B.Arch program extends beyond academics, encouraging students to participate in workshops, seminars, and design competitions that enhance their exposure and broaden their horizons. This holistic approach ensures that graduates emerge not only as skilled architects but also as well-rounded individuals poised to contribute meaningfully to society.
7. Poornima University
The list includes a private research university among the Top Architecture Colleges in Jaipur. Poornima University is located in Sitapura, Jaipur. The Poornima Group of Colleges has provided undergraduate, postgraduate, and doctorate programmes in various fields since 2012, including engineering, management, design, law, science, and commerce.
The university holds an 'A' rating from NAAC and is recognised by UGC. Poornima University has a modern 32-acre campus that includes facilities such as a library, computer centre, sports complex, auditorium, and hostels. The institution engages in global partnerships with universities for research and student exchange programmes.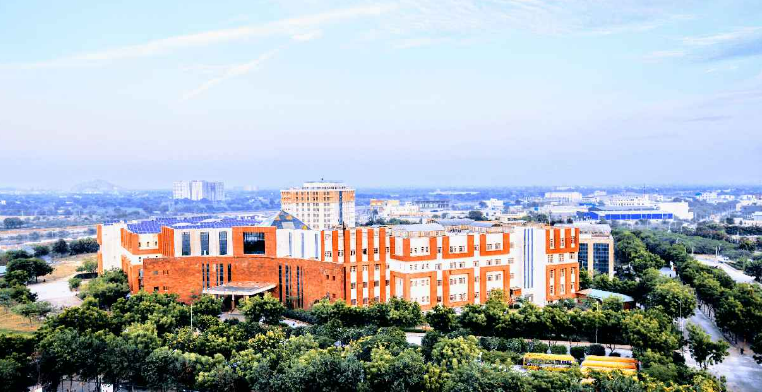 Additionally, it provides scholarships and financial assistance to eligible students based on their academic performance and other relevant criteria. The Incubation Centre at Poornima University (PIC) supports local businesses and entrepreneurs. In addition, the Poornima Karma Yogi group, a student-led community service organisation, engages in social and environmental initiatives.
Purnima University B.Arch program serves as a nurturing ground for architectural visionaries. Its comprehensive curriculum, experienced faculty, practical approach, and industry connections make it a transformative platform for those aspiring to shape the built environment and leave a lasting impact through architectural innovation.
Conclusion
The Top Architecture Colleges in Jaipur not only equip students with technical skills but also ignite their imagination and drive to transform mere spaces into living art. With a cityscape that tells stories of the past and a future that holds infinite design possibilities, these institutions play a crucial role in bridging the gap between heritage and modernity. As we sign off from this exploration, we are reminded that behind every iconic structure is a team of architects whose journey began with a quest for knowledge, nurtured by the educational institutions that are the backbone of Jaipur's architectural brilliance.
Also, read Top Women Colleges in Jaipur