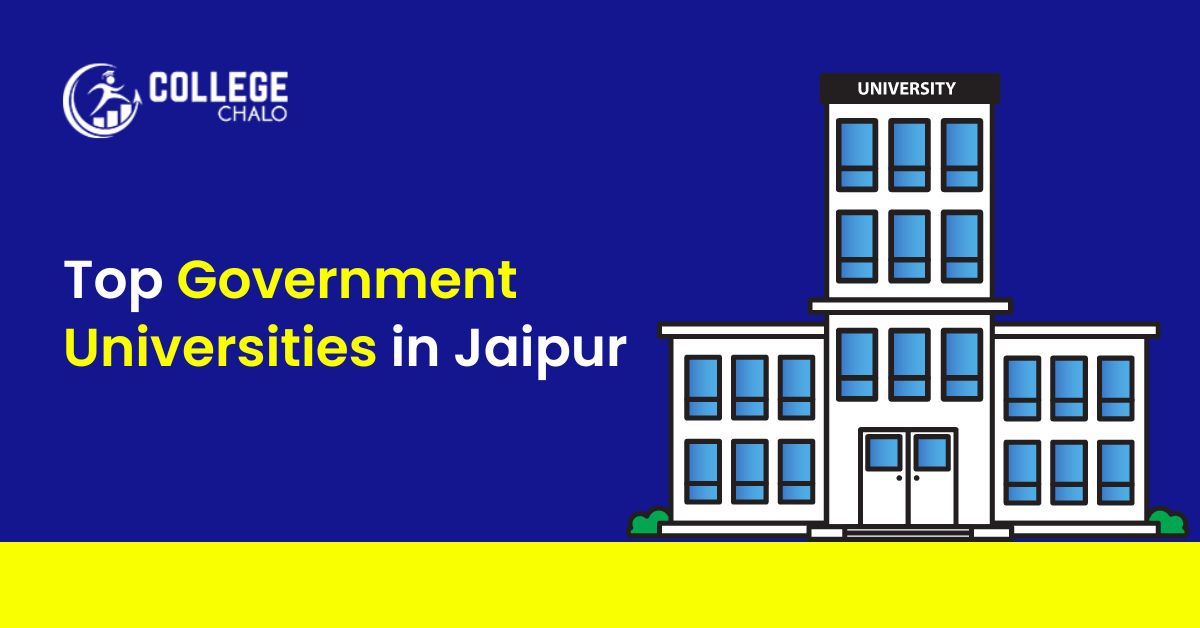 Top Government Universities in Jaipur
In colourful Jaipur, where history and modernity blend, there are several enduring educational institutions. Jaipur is known for its rich culture and tradition and top government universities in India. These schools foster future leaders and professionals as well as academic brilliance. This blog will examine Jaipur's major government institutions' offers, accomplishments, and contributions to the city's and nation's education.
Also, read NITIE to IIM Mumbai: A New Era for Management Education in India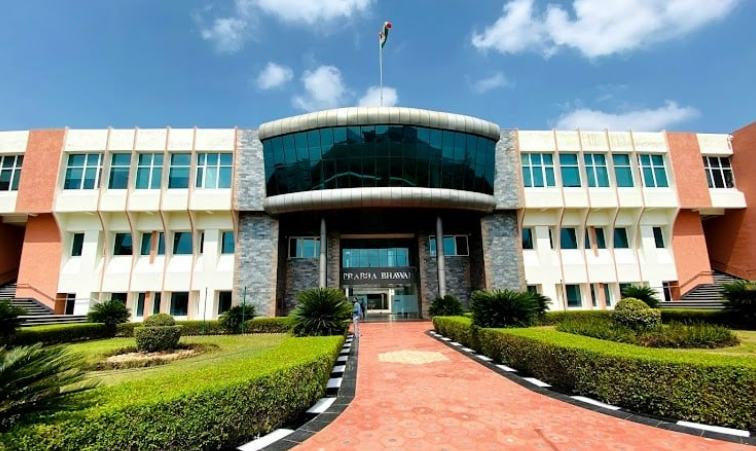 Top Government Universities in Jaipur
Malaviya National Institute of Technology Jaipur (MNIT)
Rajasthan University of Health Sciences (RUHS)
University of Rajasthan
Haridev Joshi University of Journalism and Mass Communication
National Institute Of Ayurveda
RISU Jaipur – Rajasthan ILD Skills University, Jaipur
Jagadguru Ramanandacharya Rajasthan Sanskrit University
Dr Bhimrao Ambedkar Law University
1. Malaviya National Institute of Technology (MNIT)
First on the list of Top Government universities in Jaipur is Malaviya National Institute of Technology (MNIT) founded in 1963 as Malaviya Regional Engineering College (MREC) and renamed in 2002. The 317-acre campus features modern classrooms, labs, and research facilities. It is among India's finest engineering schools and has a long academic history.
MNIT Jaipur hosts several cultural, technological, and athletic activities year-round. Students may explore their technical interests via the institute's several technical groups and organisations, including the Robotics Club, Coding Club, and Electronics Club. Several research centres and laboratories of the institution focus on cutting-edge research and innovation.
MNIT collaborates with top worldwide institutions and companies on research, faculty, and student exchanges. The institute's training and placement centre helps students get jobs with Microsoft, Google, Amazon, and Tata Motors. Several successful graduates are making major contributions to business and academics in India and overseas.
 2. Rajasthan University of Health Sciences ( RUHS) 
Moving to next on the Top Government Universities in Jaipur is Rajasthan University of Health Sciences (RUHS) established on February 25, 2005, under the State Government's The Rajasthan University of Health Sciences Act, 2005.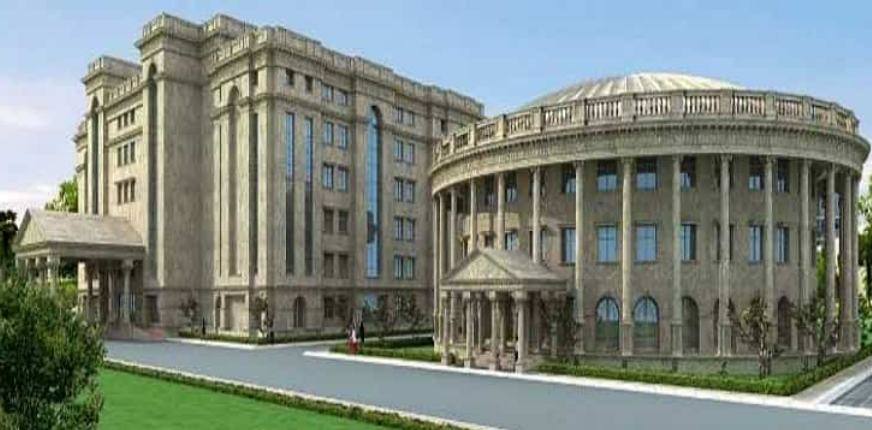 The University provides academic and research facilities in various streams to students in various Government Colleges (Medical, Dental, Nursing, Pharmacy & Paramedical). With the greatest clinical treatment, knowledge innovation, and scientific discovery, the Rajasthan University of Health Sciences strives to enhance the health of people and communities. It instils a sense of responsiveness to health issues on the local, national, and worldwide levels and prepares health professionals who can use and convey their knowledge for the well-being of the community.
3. University of Rajasthan 
Moving on to the next Top Government Universities in Jaipur was established by Shri C. Rajagopalachari as the University of Rajasthan on February 20, 1949, emphasising excellence, rights, self-discipline, and self-restraint. The university's slogan, "dharma," encourages staff and students to improve the world via its instruction.
Rajasthan University's Law College is one of India's oldest and most esteemed. It was founded in 1947 and is connected with Rajasthan University. The college provides a five-year integrated LLB and a three-year LLM. It provides law PhDs.
The faculty includes accomplished attorneys and legal experts. The college's library, moot court, and computer lab are all top-notch. The college places well. Its alumni include prominent attorneys, judges, and legal professionals. Rajasthan's capital, Jaipur, hosts the college. Beautiful Jaipur has a rich history and culture. Legal education and practice are very prominent there. The University of Rajasthan, legal College offers high-quality legal education at a reputable institution.
Also, read Top 20 Medical Colleges in Jaipur
4. Haridev Joshi University of Journalism and Mass Communication
The Rajasthan Government aims to tackle the challenges in the dynamic field of media and mass communication. The university was established by the State Legislature's Act No. 11 of 2019 with the goal of addressing the lack of media education. It focuses on teaching, training, and researching journalism, mass communication, and related areas.
Named after Shri Haridev Joshi, a freedom fighter, public servant, and outstanding statesman of Rajasthan, the university adheres to high global standards in education and prepares students to excel as media professionals, academics, and educators. The university's curriculum is innovative, creative, and interdisciplinary, focusing on developing technical skills and offering practical multi-media training in journalism and mass communication.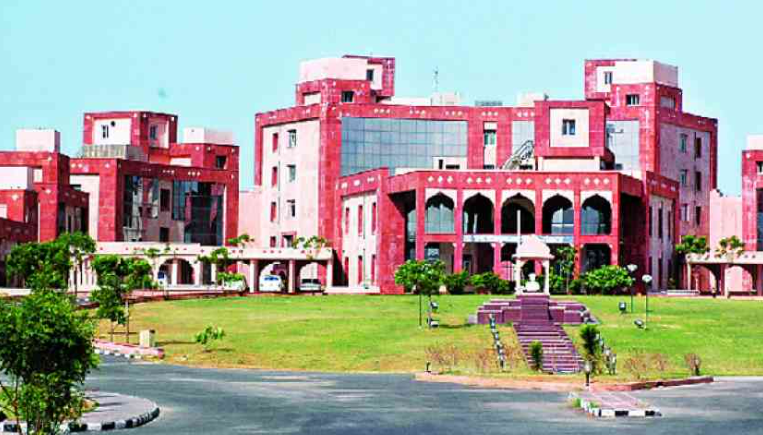 The university aims to instil a deep understanding of Indian society and the importance of morality and ethics in public life, essential for the media to function as the fourth pillar of Indian democracy. The university hosts various events such as seminars, talks, workshops, and interactive sessions on different subjects. These activities aim to develop skilled media and communication professionals who are politically and socially aware, with the goal of shaping them into future leaders in the Indian media industry.
4. National Institute of Ayurveda (NIA)
Subsequently on the Top Government Colleges in Jaipur is the National Institute of Ayurveda (NIA) an autonomous Institute under the Ministry of AYUSH, Government of India. It was granted Deemed to be University status under the De novo category and dedicated to the nation by Prime Minister Shri Narendra Modi on November 13, 2020.
NIA is the first Central Government-funded institute to be declared as Deemed to be University in the field of Ayush, acknowledging its 175 years of legacy and promoting the growth and development of Ayurveda as a model institute with high standards of teaching, training, research, and patient care. NIA offers academic programs at all levels, including undergraduate (BAMS), postgraduate (MD/MS in Ayurveda), post-doctoral (PhD in Ayurveda), and diploma (DAN&P).
It is the only institute in the Ayurveda segment to offer six interdisciplinary M.Sc. courses and runs numerous certificate and short-term courses related to Ayurveda.NIA has a 260-bed NABH-accredited hospital, equipped with a state-of-the-art Panchakarma Centre, modern operating theatres, ventilator-supported emergency care beds, GMP Certified Pharmacy, and a Patho lab. NIA conducts quality multi-disciplinary research in Ayurveda, involving in-vitro, in-vivo, clinical, laboratory-based, and literary studies.
5. RISU Jaipur – Rajasthan ILD Skills University, Jaipur
RISU, the first government skill university in India, was established in 2017 in Jaipur, Rajasthan. Its primary goal is to provide quality skill education and training to the youth of Rajasthan, offering courses in IT, engineering, healthcare, and hospitality. With 96 affiliated institutions, RISU has trained over 3000 students and offers short-term courses and skill development programs. It is an effective institutional intervention in implementing the National Skills Qualification Framework (NSQF) in the state.
RISU is also the affiliating body for numerous institutions operating in skill and vocational training, adhering to the university's academic standards and curriculum. As a major player in Rajasthan's skill development sector, RISU is a valuable asset to the state's education system. Key features of RISU include its status as the first government skill university in India, its affiliation with 96 institutions, and its role in promoting quality education and training.
6. Jagadguru Ramanandacharya Rajasthan Sanskrit University
India has been a centre of knowledge and spiritual pursuit since ancient times, with many Sanskrit universities established in the 20th century. Rajasthan Sanskrit University was established in 2001, with Padma Shri Dr Mandan Mishra as its first Vice-Chancellor. The university was renamed "Jagadguru Ramanandacharya Rajasthan Sanskrit University, Jaipur" in accordance with an order issued by the Under Secretary of Education.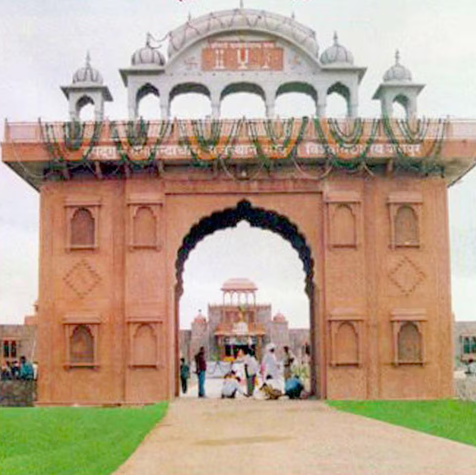 The main objectives of the university include providing education in Sanskrit literature through various courses, promoting research in various branches, offering comprehensive programs, providing training to faculty members, organizing specialized teaching programs, modernizing curricula, improving examination systems, and carrying out other activities aligned with the university's objectives.
A Vision Document was prepared by the Executive Committee of the university under the chairmanship of His Excellency the Chancellor on 08-09-2004, with eleven points to fulfil the university's objectives and meet society's needs and expectations while providing quality education.
7. Dr Bhimrao Ambedkar Law University
Rajasthan state university Dr Bhimrao Ambedkar Law University, Jaipur opened in 2019. The institution provides legal undergraduate and postgraduate programmes named after Indian jurist, economist, politician, and social reformer Dr Bhimrao Ambedkar. From Jaipur, it is connected with the Bar Council of India (BCI). The institution contains a library, moot court hall, seminar hall, computer lab, and student housing. It is committed to providing quality legal education and promoting research in law.
The university has a good faculty and infrastructure, making it an ideal choice for law students. The university is located in Jaipur, Rajasthan, and offers undergraduate and postgraduate courses in law. It features a library, moot court hall, seminar hall, computer lab, and a hostel for students, promoting quality legal education.
CONCLUSION
We've concluded our tour of Top Government Universities in Jaipur proving that the Pink City is both culturally and intellectually vibrant. The excellent schools, broad academic programmes, and amazing teachers are paving the path for a better future. These colleges span a broad range of fields, from engineering and technology to arts and humanities, to give students a balanced education for the future. These universities are the city's and nation's progress pillars via research, innovation, and community participation. Jaipur's government institutions provide a world of opportunity for students seeking the finest education or intellectual enthusiasts.
Also, readTop MA History Colleges in Jaipur