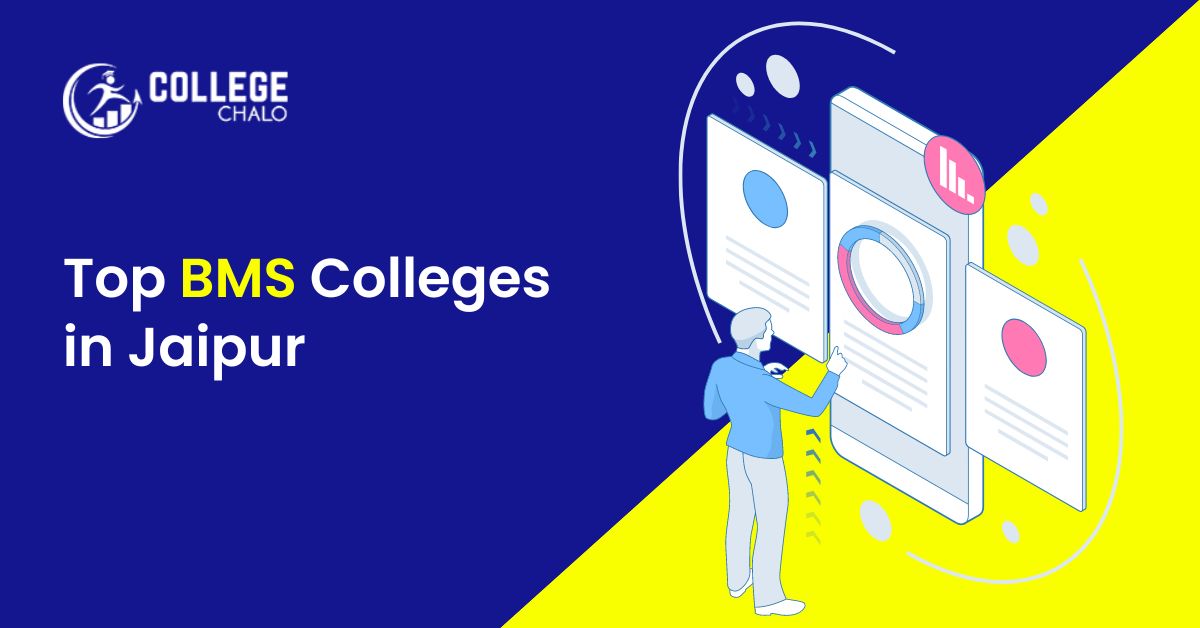 Top BMS Colleges in Jaipur
The Pink City of India, Jaipur, is a major higher education centre providing degrees in many fields. Bachelor of Management Studies (BMS) is becoming a popular option among prospective students. BMS is a vibrant and comprehensive undergraduate programme that gives students a wide skill set to succeed in business and management. This article will discuss Top BMS Colleges in Jaipur, which educates and trains future business executives. These colleges shape students' professional objectives, preparing them for business difficulties.
Also, read Top 20 MBA Colleges in Jaipur
What is a BMS Course?
Business and management education is taught at the Bachelor of Management Studies (BMS). It aims to provide students with a sound business foundation. Business administration, marketing, finance, HR, operations management, economics, and entrepreneurship are typical BMS courses.
Students in BMS programmes learn theoretical and practical skills for business success. BMS graduates are equipped for careers in management, marketing, finance, HR, and entrepreneurship.
This programme develops future corporate leaders by teaching business knowledge, critical thinking, problem-solving, and leadership. BMS curricula equip students for a dynamic and competitive business world, although they differ per school.
Top BMS Colleges in Jaipur
Let's explore Jaipur's finest BMS colleges. We'll examine Jaipur's few top management schools for academics, industry exposure, and career prospects. Our carefully selected list of top BMS institutions will help you succeed in the modern business management sector.
1 ) Indian School of Business Management and Administration – ISBM
Firstly on Top BMS Colleges in Jaipur is  ISBM Jaipur, established in 1992, is a non-profit distance learning institute accredited by the Distance Education Council (DEC) of the University Grants Commission (UGC). It offers a range of management courses, including the coveted Bachelor of Management Studies (BMS) program. The BMS program is a 3-year full-time distance learning course that equips students with theoretical and practical knowledge for success in diverse business careers.
The course covers subjects like business economics, marketing, finance, human resources, and operations management. To enrol, students must have a bachelor's degree from a recognized university, a minimum of 50% marks in graduation, and proficiency in English validated through an IELTS/TOEFL score. The BMS course costs INR 55,900 per annum and offers various career paths in the corporate sector, including marketing, finance, human resources, operations management, consulting, banking, and government. Key advantages of ISBM Jaipur include flexibility, expert faculty, relevant curriculum, and a strong placement record. As a catalyst for career growth and a hub of quality education, ISBM Jaipur is a beacon for aspiring business professionals
2) NIIMS University
Composite model universities are among India's top universities and Rajasthan's largest self-financed institution is ranked ninth of the Top BMS Colleges in Jaipur. NIIMS University, renowned for its quality teaching and action-oriented research in all fields, is located on a sprawling campus surrounded by the Aravali hills in one of India's most beautiful cities, Jaipur.
Established under the Nims University Act, 2008, enacted by the Government of Rajasthan and recognised by the Government of India under Sections 2(f) of the University Grants Commissions Act, 1956, it is one of the few professional universities in the nation with all modern amenities and high-quality education in a variety of degree programmes. MCI, DCI, PCI, INC, RNC, BCI, AICTE, RPC, and AIU recognise the University.
NIMS is an oasis for students in the predominantly arid region, offering more than 450 courses in medical, dental, pharmacy, paramedical, physiotherapy, nursing, allied health sciences, engineering & technology, advanced sciences, management & commerce, computer science & engineering, architecture, humanities, fashion design, hotel management, mass & media, law, and more to prepare young minds for a better future.
The sprawling campus in the Aravali hills on Jaipur-Delhi Highway houses hundreds of students from throughout the country and the globe, offering local students a unique cultural experience.
Also, read Top Women Colleges in Jaipur
3) Jaipuria Institute of Management
Jaipuria College in Kolkata launched the Jaipuria educational heritage in 1945. Our 7-decade, 4-generation tradition distinguishes us from other Indian management colleges. In 1995, its Lucknow campus began management education. India's top B-school is the Jaipuria Institute of Management and is among the Top 20 MBA Colleges in Jaipur. Four world-class campuses in Lucknow, Noida, Jaipur, and Indore provide AICTE-approved PGDM courses.

Management education is lengthy, hard, and lucrative. They think that confidence and self-awareness start the trip, but to win, you need a team that works hard too. Jaipuria encourages every student to reach their potential.
Our dedication to management education has made us one of the nation's top B-Schools. NIRF (Ministry of Education) recognised our four campuses among India's best management institutions. Visit our website if you want to maintain this heritage.
4) Arya College of Engineering and IT (ACEIT)
Following the list the next college on the  Top BMS Colleges in Jaipur is Arya College."All India Arya Samajis Society" for Higher & Technical Education founded Arya College in 1999 under the Founder Chairman Er. Shri T.K. Agarwal, a Roorkee University visionary, always believed that "Engineers Build The Nation"! He founded Rajasthan's first private engineering college for glory. He founded over 150 private engineering colleges and made Rajasthan an IT hub of North India.
In 1999, Er. Arya Samajis founded Arya College under the All India Arya Samajis Society of Higher & Technology Education. T.K. Agarwal. He inspired Arya College's empire.
The 25-acre Arya College is beautiful. These colleges have excellent facilities and large laboratories. "Arya" has set standards for a decade, letting others follow. The Arya Leadership Team has vision, innovation, and team support to achieve progressive and futuristic concepts.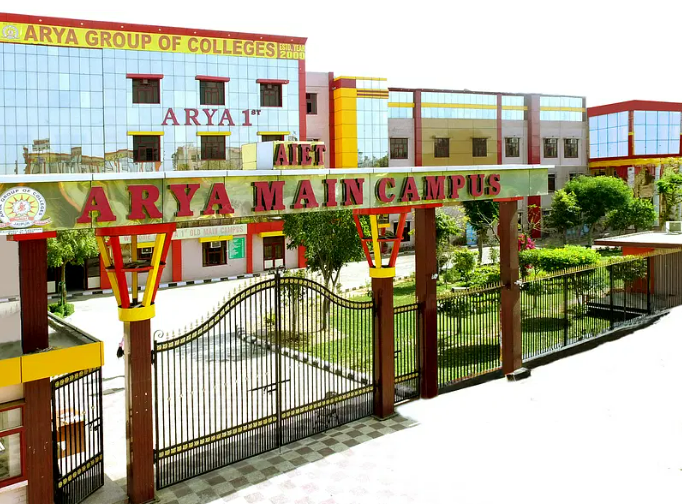 Arya College is renowned worldwide for its unique approach, participatory culture, and academic rigour. Over the years, specific efforts to attract bright teachers and exciting admission processes to choose exceptional students from around the nation provide a reservoir of qualified intellectual capital on campus at all times
Arya College has pursued greatness. Our academic industry dominance came quickly. All leading MNCs hire our students and find them valuable resources.
Conclusion
Jaipur students may learn valuable commercial and management skills with a Bachelor of Management Studies (BMS) degree. The city's best BMS institutions, known for their academic brilliance, cutting-edge facilities, and professional professors, provide a comprehensive education that prepares students for business complexity.
These institutions teach knowledge, values, leadership, and innovation. As Jaipur grows as an educational centre, prospective management professionals have the tools and coaching they need to succeed. One of these top BMS colleges in Jaipur can launch your business and management career.
Also, read Must-Have Skills for Commerce Students after 12th Grade