ExcelOn Academy launches great Smart Test Series for UPSC aspirants
Posted by
S. Vishnu Sharma
on February 18, 2021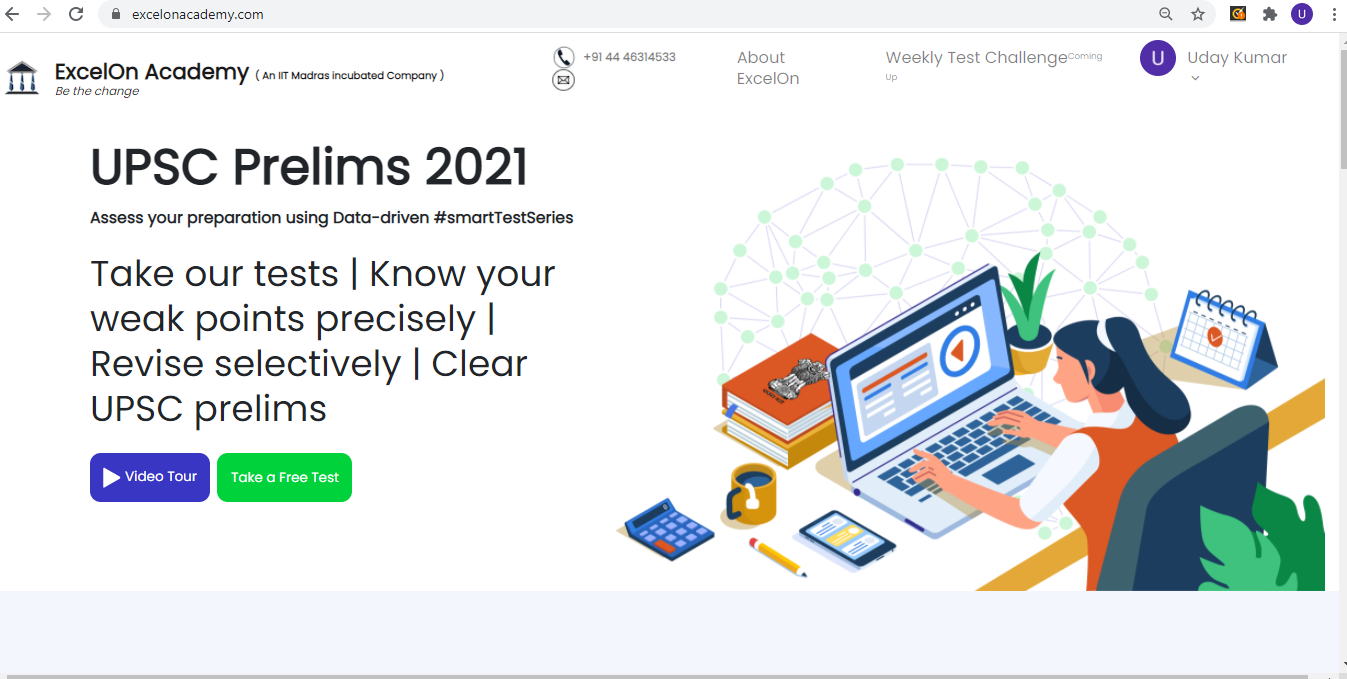 ExcelOn Academy, the IIT Madras incubated edtech startup has launched a data driven 'Smart Test Series' to help UPSC aspirants clear preliminary exam.
The smart test series of ExcelOn Academy offers 4,200 UPSC quality questions, which are complemented by a data-driven analysis for each aspirant for every single test they take.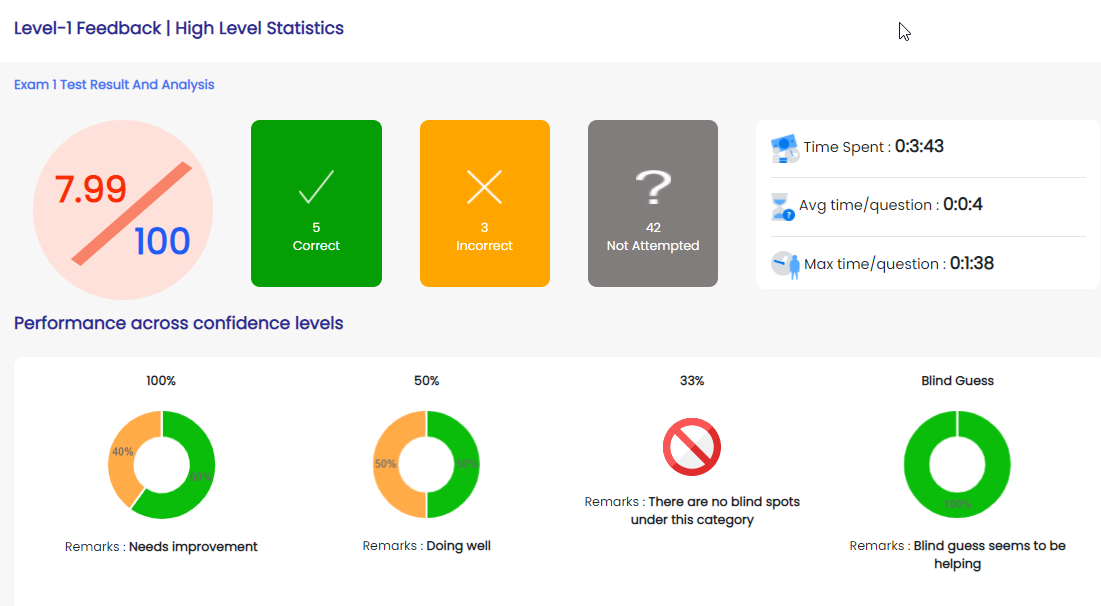 The graphical and intuitive feedback is at the level of a chapter number of a book for static questions and the exact newspaper link in case of current affairs questions.
The Algorithm, developed by ExcelOn Academy provides granular analysis of strong and weak areas based on candidates' test performance.
ExcelOn Academy launches great Smart Test Series for UPSC aspirants
This will enable precise revision for maximum impact.
ExcelOn Academy is offering four tests covering static, current affairs and CSAT, along with its three levels of test analysis, free of cost to all UPSC aspirants.
Further, ExcelOn Academy is also offering all its four modules with 4200 questions and three levels of analysis, free of cost for 20 candidates from economically weaker background.
The details of the criteria can be obtained by writing to '[email protected]'
The Smart Test Series by ExcelOn Academy can be accessed at the following link 'https://www.excelonacademy.com/modules'
More than 5000 civil service aspirants are already using Excelon Academy's services for their preparations from Prelims 2020 onwards.
ExcelOn Academy has been co-founded by Mr. T. Uday Kumar, an IIT Madras alumnus who cleared UPSC Indian Engineering Service 2000 in his first attempt and Mr. Muthu Kumar Raju, a U.S.-based tech entrepreneur specialising in building cutting-edge technology platforms for start-ups and aspiring businesses.
ExcelOn Academy has been incubated by IIT Madras Incubation Cell.
Speaking about the Smart Test Series Mr. T. Uday Kumar, Co-founder, ExcelOn Academy said in a traditional test series, while the focus is justifiably on mimicking the prelims standards, what is completely missing is the focus on the aspirant, her/his individual learning patterns, challenges, strengths/weakness.
Also read – Most toughest exams in India
The traditional test series score is only an indicator of performance as good/average/bad as a whole. But this by itself is not an actionable insight for the aspirant, said Uday Kumar of ExcelOn Academy.
Co-founder of ExcelOn Academy further said for a sincere aspirant, many of the questions still remain unanswered even after taking test series.
For e.g., – what areas with-in a subject am I weak? Am I spending too much time on few questions and still getting them wrong?
Is selective revision really possible? If so, on what basis should I do that? Am I falsely confident in certain areas?
In his quest to get these questions answered, the aspirant looks 'outwards', while what he actually needs to do is to 'look inwards', which the Smart Test Series facilitates, said Uday Kumar of ExcelOn Academy.
The 'Smart Test Series' of ExcelOn Academy is a qualitative leap in this regard.
The Smart Test Series of ExcelOn Academy does not provide generic feedback such as "You need to improve in Polity."
Instead, it provides the aspirant with specific colour-coded (Red, Yellow, Green) feedback such as "You are weak in Fundamental rights, Union executive," "average in Judiciary" and "strong in centre-State relations".
There is more to the series of ExcelOn Academy.
For each of the incorrect and un-attempted question, it points to the chapter number that needs to be studied by the test taker, making selective revision possible.
With only a few months left for Prelims 2021, consolidation and selective revision is the key to success.
With a success ratio under 2 per cent, Prelims, the first stage of the three-stage examination of UPSC, has the lowest success rate.
Once a candidate clears prelims, the success ratio is much better – 30% at Mains and interview stage. Therefore, Prelims evokes apprehensions even among hard-working and sincere aspirants.
Also read 'Know what are the upcoming engineering and medical entrance exams this year and where to apply for them'
However, just taking as many test series as possible is not a guarantee for clearing Prelims.
Many times, taking many test series can set an aspirant on a wild goose chase as he ends up reading and memorising a lot of irrelevant facts without leading to favourable results in prelims.
The Smart Test Series of ExcelOn Academy is an attempt to tackle this and help aspirants prepare smarter.
Explaining further, Mr. Muthu Kumar Raju, Co-founder, ExcelOn Academy, said knowing the fact that the preparation itself takes a couple of years, we have taken a conscious step of allowing 3 attempts per test and keeping the validity till Jun 2022 so that they can utilise the benefits till Prelims 2022.
We are passionate about innovation and making technology accessible to all – especially to the next-gen leaders and aspirants from rural India, said Muthu Kumar Raju of ExcelOn Academy.
Civil Service aspirants who have questions about preparing for the well-known exam or utilising the Smart Test Series of ExcelOn Academy can send their queries to '[email protected]'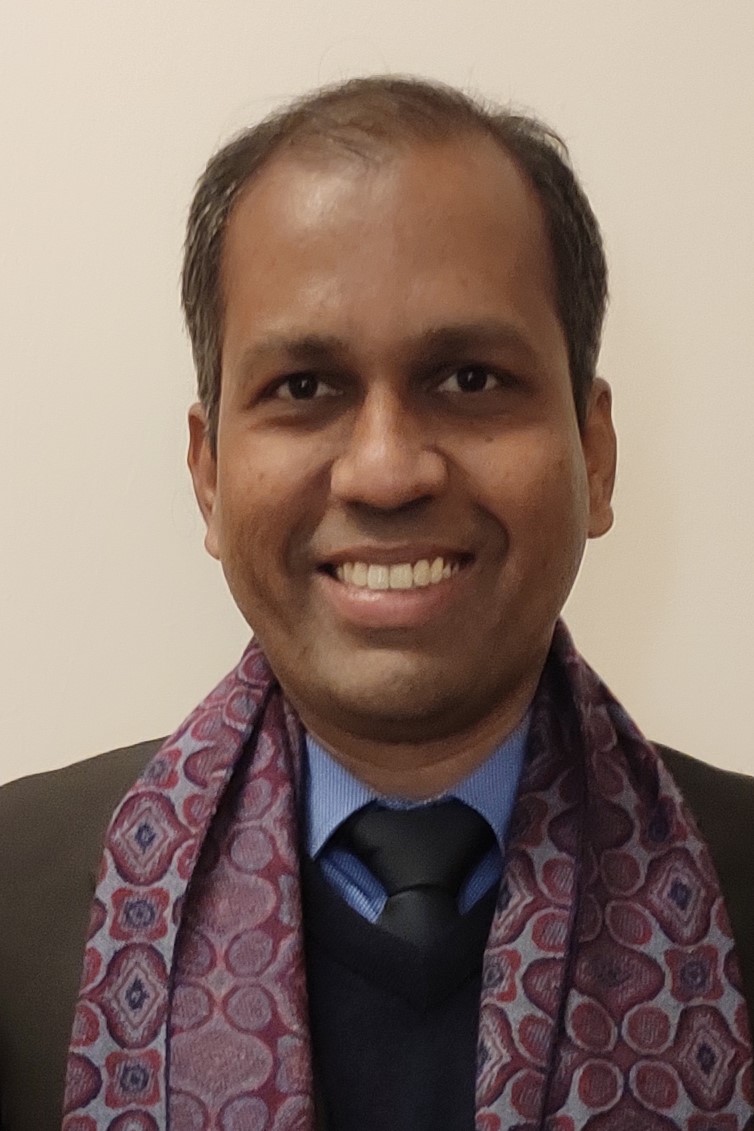 Mr. Amala Advin who secured All India Rank #658 in UPSC held in 2017 and Rank #62 in Tamil Nadu Public Service Commission Examination (Group-I) in 2019, said he attended ExcelOn Academy's online test.
The questions were on par with UPSC standards covering all major concepts.
They were simple but tricky, on par with UPSC standards.
Feedback was amazing, it points out the weak and strong areas by name. Level 2 feedback was really amazing, said Amala who took online test of ExcelOn Academy.
Aswathy Jiji who cleared UPSC prelims in 2020 said she took a few tests of ExcelOn Academy and was delighted to share her experience.
The test has an option to strike off the answers gives the real exam feel, she said.
The test series also has a few blind spots such as marking the wrong answer despite spending considerable time were captured.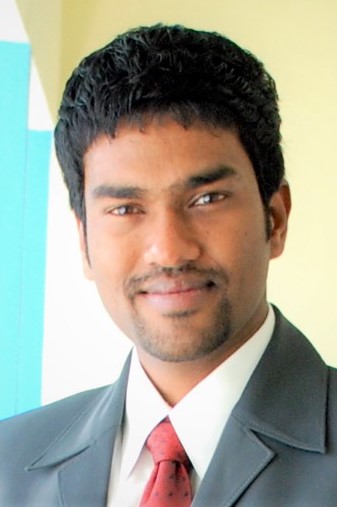 The areas for improvement suggested by the test series of ExcelOn Academy were indeed her weak points, she said.
'I am looking forward to attempting as many tests as possible on this platform of the academy.'
About ExcelOn Academy
ExcelOn Academy is an online platform to deliver quality test series for UPSC prelims exam.
Its data-driven algorithm enables precise and detailed feedback on strength, weakness and blindspots of the student and auto-suggests where to improve and what to study.
The academy has been founded with the objective of helping aspirants "know themselves better" by knowing their weak areas and blind spot.
The academy is an initiative by Mr. T. Uday Kumar, an IIT Madras Alumnus (M.Tech., Electrical Engineering, 2001 Batch) with several years of experience in coaching civil service aspirants, and Mr. Muthu Kumar Raju, a U.S.-based tech entrepreneur specialising in building cutting-edge technology platform for startups and aspiring businesses.