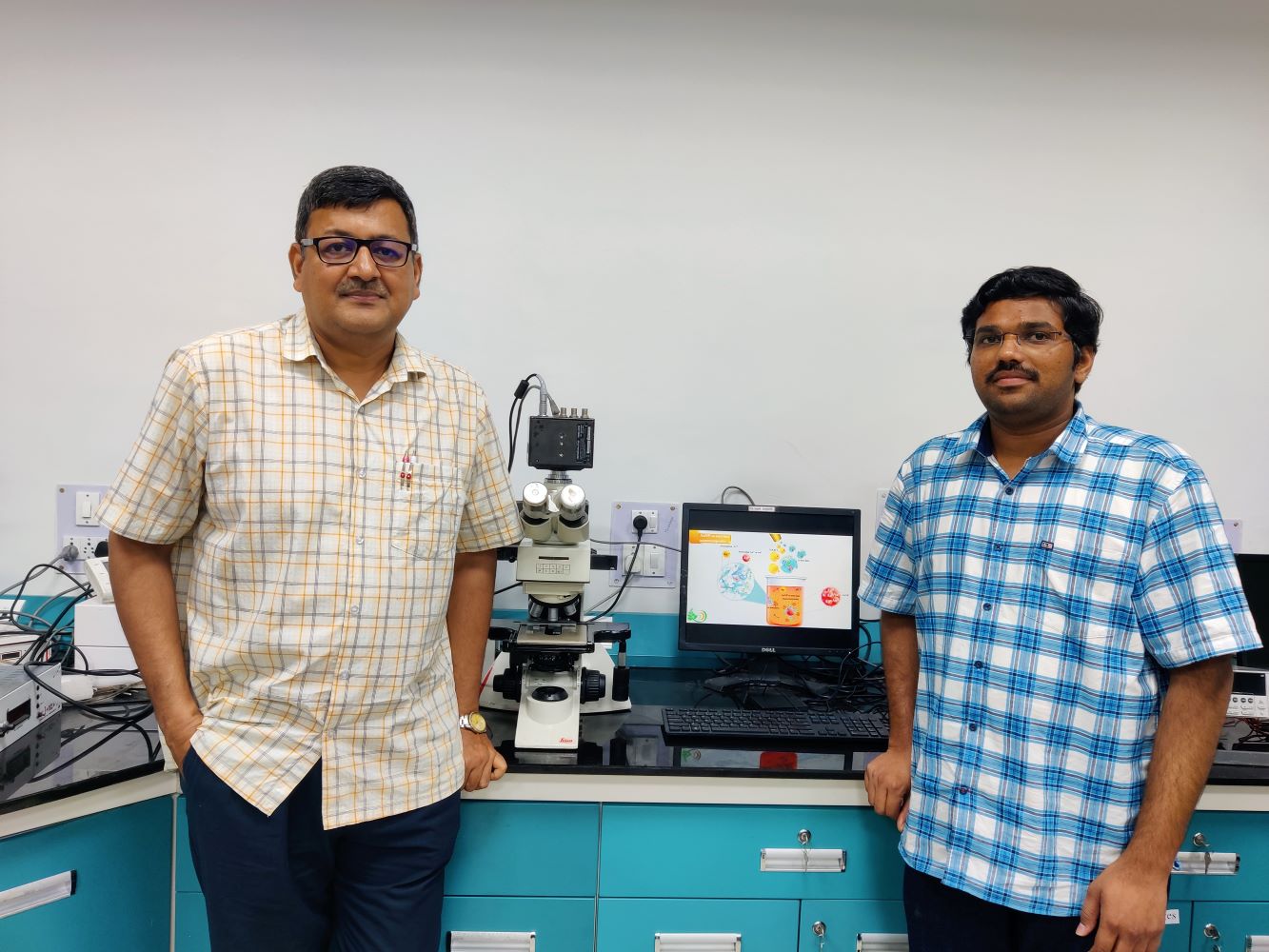 IIT Guwahati researchers develop point of care device
IIT Guwahati researchers have developed a reliable and affordable Glycemic Index (GI) sensor, suitable for point-of-care detection. This sensor can determine the GI of different food sources in real-time which is crucial for diabetes management.
Prof. Dipankar Bandyopadhyay, Department of Chemical Engineering led the team of IIT Guwahati researchers that developed the device.
GI
The Glycemic Index or GI is a measure that ranks carbohydrate-containing foods based on how they affect blood sugar levels when consumed, say IIT Guwahati researchers.
Also read – Is a PhD Possible After an Online MBA?
High-GI food can cause a rapid spike in blood glucose levels, followed by a swift decline. Moreover, these high-GI foods stimulate an increased demand for insulin, contributing to the risk of developing type-2 diabetes, IIT Guwahati researchers.
Importantly, low-GI food helps to prevent diabetes, heart disease, obesity, and cancer, say IIT Guwahati researchers.
Trend
As the trend of fast-food increases among the world's working population, the need for a portable device that can immediately detect and guide the user about the GI of the food arises.
The point-of-care-testing (POCT) prototype developed by the IIT Guwahati researchers team can detect the glycemic Index of common food sources in approximately 5 minutes.

Explanation by IIT Guwahati researchers
Explaining the detection methods Prof. Bandyopadhyay who led the team of IIT Guwahati researchers said they developed a composite nanoenzyme by combining gold nanoparticles with alpha-amylase to break down long-chain starch molecules into simpler sugars.
We found that this nanoenzyme of approx. 30 nanometer size has remarkable heterogeneous catalytic properties to rapidly degrade starch into maltose at room temperature, said Prof Bandhopadhyay who led IIT Guwahati team of researchers.
Amount
The amount of maltose produced is then electrochemically detected to classify the food sources into Rapidly Digestible Starch (RDS) and Slowly Digestible Starch (SDS) along with Resistant Starch (RS), say IIT Guwahati researchers.
Realtime Monitoring
Explaining the real time monitoring on fast food, Prof. Bandyopadhyay who led the IIT Guwahati researchers said when they tested the device on fast foods like crackers, biscuits, chips, and bread, they found that crackers have the most RDS, followed by potato chips, and then brown bread.
Notably, the SDS/RS of brown bread releases maltose slowly, causing a gradual increase in glucose levels and a lower response from insulin in the body, said Prof Bandhopadhyay who led IIT Guwahati researchers.
Findings
The research findings have been published in the journal Sustainable Chemistry & Engineering by the American Chemical Society.
The paper, co-authored by Mr. Prathu Raja Parmar, Mr Jiwajyoti Mahanta, Mr Saurabh Dubey, Mr Tapas Kumar Mandal, and Prof Dipankar Bandyopadhyay.
The Paper can be accessed at https://doi.org/10.1021/acssuschemeng.3c02292.
The IIT Guwahati researchers have also filed a patent Real-time glycemic index sensor comprising enzymatic biosynthesized gold nanocomposite, Prathu Raja Parmar, Saurabh Dubey, and Dipankar Bandyopadhyay, TEMP/E-1/36319/2023-KOL, Ref. No. 202331031908.
This research has been funded by Indian Council of Medical Research (ICMR), and the Ministry of Electronics and Information Technology (MeitY).
About IIT Guwahati
Indian Institute of Technology Guwahati, established in 1994, completed 25 years of glorious existence in 2019.
At present, the Institute has eleven departments, nine interdisciplinary academic centres and five schools covering all the major engineering, science, healthcare, management, and humanities disciplines.
They are offering BTech, BDes, BSc(Hons), MA, MDes, MTech, MSc, MS(R), MBA and PhD programmes.
The institute offers a residential campus to 439 faculty members and more than 8,600 students at present.
IIT Guwahati has retained the 7th position among the best engineering institutions of the country and 9th position in both 'Overall' and 'Research' Categories in the 'India Rankings 2023' declared by the National Institutional Ranking Framework (NIRF) of the Union Ministry of Education.
IIT Guwahati gained rank 32 globally in the 'Research Citations per Faculty' category and overall 364 rank in the QS World University Rankings 2024.