IIT Madras gets Silicon Photonics Research Centre of Excellence
IIT Madras turned cynosure of all eyes when Silicon Photonics Research Centre of Excellence was inaugurated on its premises recently.
Secretary of Ministry of Electronics and Information Technology (MeitY) of Government of India S Krishnan inaugurated the facility.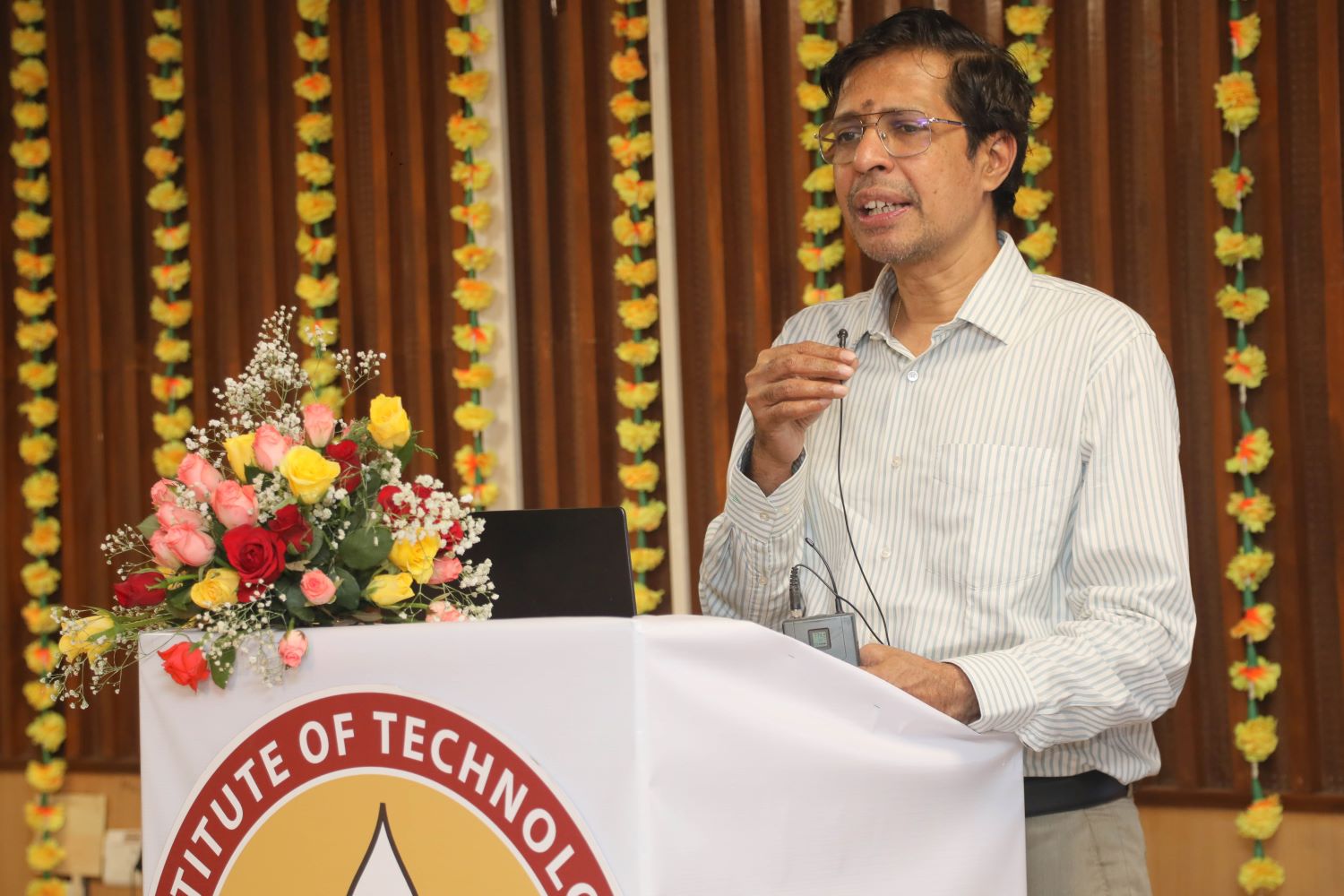 Within the next five years, the Silicon Photonics Centre of Excellence, Centre for Programmable Photonic Integrated Circuits and Systems (Silicon Photonics CoE-CPPICS) is targeting achieving self-sufficiency and driving product commercialization through start-ups, say sources from IIT Madras.
The day of inauguration
This Silicon Photonics CoE-CPPICS was inaugurated on 20 Oct 2023 and is all set to play a major role in upcoming years to reduce existing gaps in the country and fulfil the ambitious objectives of India Semiconductor Mission of the Government of India.
Besides, high-speed transceiver for data centres, Silicon Photonics Technology is vital for many other advanced technology applications such as Quantum Computation, Quantum Key Distribution, Neural Networks and Artificial Intelligence as well as 5G/6G and future networks, say sources from IIT Madras.
Support
This Centre at IIT Madras is established with MeitY funding support, will provide essential training to bolster the future ecosystem of Photonic Integrated Circuit (PIC) manufacturing in India.
The CPPICS is actively developing indigenous PIC design rules and hardware infrastructure for precision packaging for system-level applications, say sources from IIT Madras.
Souvenir
During the event, S Krishnan also released a commemorative souvenir to mark the momentous occasion and provided his best wishes for the Centre in taking the technology to its full commercialization and starting PIC manufacturing in India, say sources from IIT Madras.
Eminent personalities
The CPPICS was inaugurated in the presence of Smt. Sunita Verma, Group Coordinator (R&D), MeitY, Government of India, Prof. V. Kamakoti, Director, IIT Madras, Prof. Bijoy Krishna Das, Chief Investigator, Silicon Photonics CoE-CPPICS, IIT Madras.
Also read – Top Engineering Colleges in Uttarakhand
The other eminent personalities present were Prof. Nagendra Krishnapura, Head, Department of Electrical Engineering, IIT Madras and Dr. Kishore Kamath, Vice President (R&D), Intel Silicon Photonics Product Division, U.S., besides other core faculty members, research scholars and students.
Chief guest
S Krishnan said today they are inaugurating yet another of MeiTY and Government of India's initiative in IIT Madras. Many of MeitY's efforts with IIT Madras have been huge successes and I am sure this will also succeed.
We have caught up (with rest of the world) and now we should leapfrog others…. This Centre of Excellence complements many things MeitY is trying to do, he said speaking at IIT Madras.
He further said the fact that there is an insistence and there is a rigour and discipline of bringing in industry participation is very significant.
I would like to thank the industry partners, specifically Intel and Si2 Microsystems. This partnership will take us very far, both in terms of developing capacity and ensuring that all of us benefit from it, he said speaking at IIT Madras.
When we work together, there are larger benefits, he said.
Immediate focus
The immediate focus of this CoE is to provide better solutions for microwave and quantum photonics applications such as advanced photonic processors to be used in high-performance RF transceivers, scalable linear optical quantum computing processors for the next generation qubit computation, and chip-level quantum key generation and distribution circuits, among others.
Director of IIT Madras
Prof. V. Kamakoti, Director, IIT Madras, said, as our country is moving towards building its own capability in semiconductor electronics, it is very heartening to see our Institute establish a Centre of Excellence in Silicon Photonics, which is an outcome of extensive R&D pursued over nearly two decades.
The substantial seed funding for establishing this state-of-the-art Silicon Photonics CPPICS by MeitY has helped in consolidation of indigenously-developed Silicon Photonics technology at IIT Madras, said Prof V Kamakoti.
I am confident that the Centre is going to impact significantly, both in the domestic as well as global silicon photonics R&D market in the upcoming years, he said.
Host
The CPPICS is hosted by the Department of Electrical Engineering, IIT Madras, with a long-term mission for catering R&D in programmable photonic integrated circuits and systems using CMOS-compatible silicon photonics technology for solving various levels of complex problems.
Importance
Highlighting the importance of this Centre, Prof. Bijoy Krishna Das, Chief Investigator, Silicon Photonics CoE-CPPICS, IIT Madras, said the Silicon Photonics CoE-CPPICS is forging critical partnerships including a strongest collaboration with M/s Si2 Microsystems in Bangalore, to deliver state-of-the-art System-in-Package solutions for silicon photonic processor cores.
This transformative technology is primed to cater to a wide array of sectors, including quantum computing, quantum communication, 5G/6G communications, IoT, radar and avionics, and more, said Prof Bijoy of IIT Madras.
The nation is looking forward to witnessing the success of CPPICS as it takes this technology to full commercialization and spearheads PIC manufacturing in India.
Prof. Das further mentioned that Team CoE-CPPICS has tied-up with Silterra silicon Photonics Foundry, Malaysia for wafer scale yield testing of some novel silicon photonic devices already demonstrated using in-house technology at IIT Madras.
The team has also signed a MoU with Keysight USA for joint R&D activities in the area of silicon photonics technology, he said.