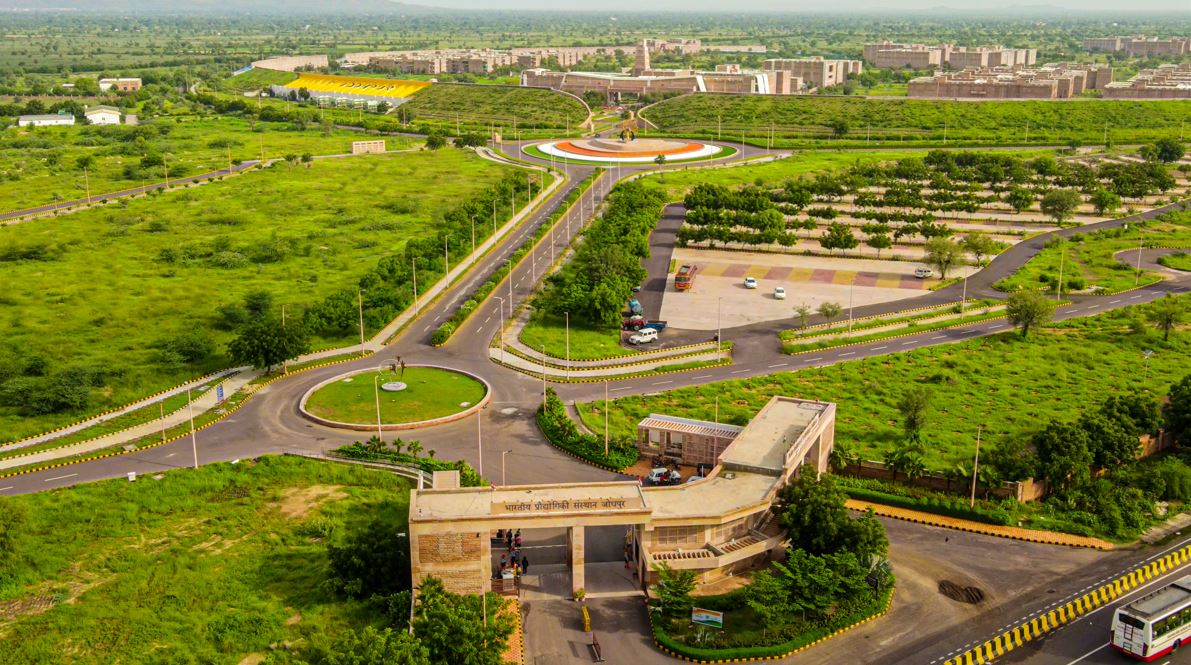 IIT Jodhpur to be dedicated to the nation on 5 October 2023
IIT Jodhpur will be dedicated to the nation by the Prime Minister Narendra Modi on 5 October 2023. IIT Jodhpur was established in 2008 with 7 other IITs.
The Institute is situated on Jodhpur-Nagaur Highway sprawling over 852 acres of land. Over the past 15 years, IIT Jodhpur has distinguished itself with its multi-disciplinary and innovation-oriented curriculum and strong research programmes.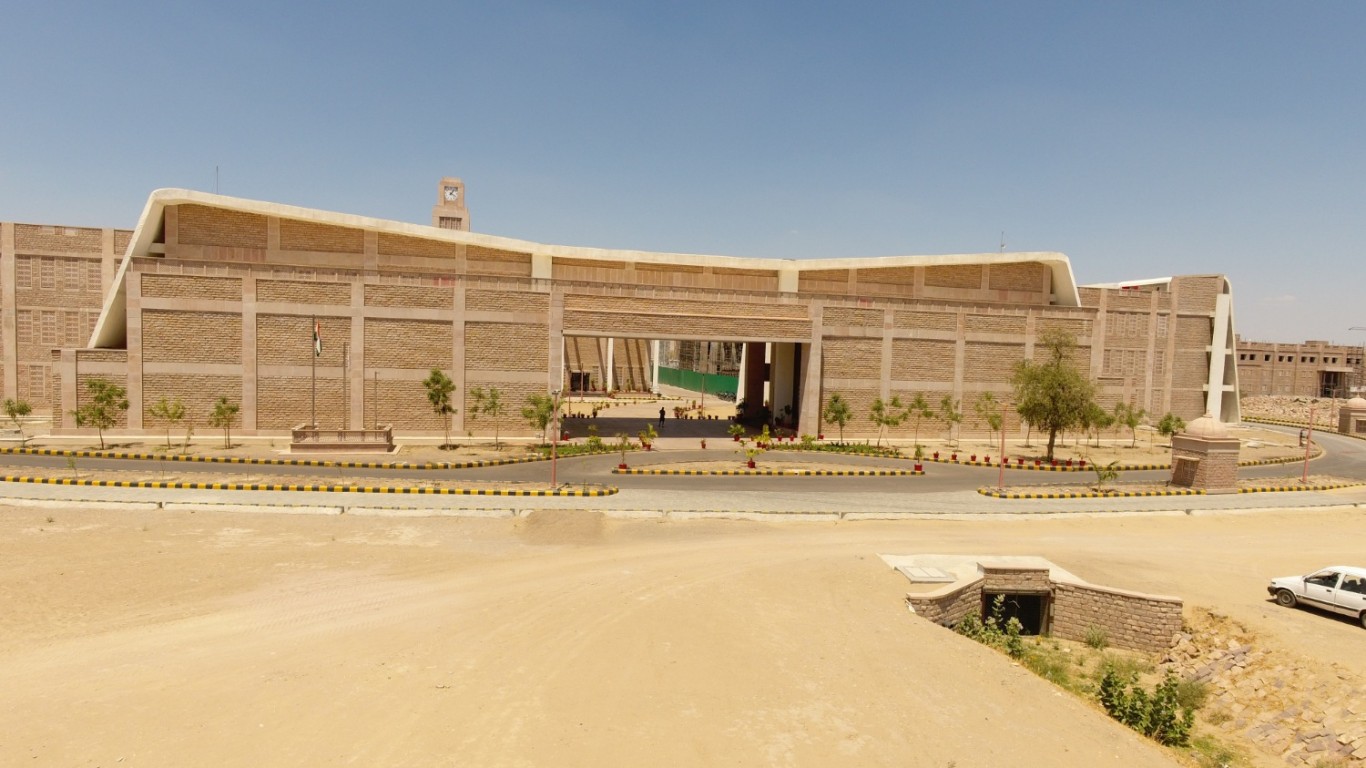 History will be scripted with golden words, through the dedication of IIT Jodhpur campus to the nation by  Prime Minister.
IIT Jodhpur stands out as one of the best-planned technical campuses in India with exemplary initiatives for sustainability. The institute is committed to nurture excellence of thoughts, foster human values, and produce future leaders committed to creating a self-reliant India.
The curriculum
The academic curriculum at IIT Jodhpur aligns with the National Education Policy (NEP) 2020 and has several unique features:
· The Institute offers a variety of undergraduate and postgraduate programs in emerging fields like Clean Energy, Artificial Intelligence, Bio-engineering, and more.
· IIT Jodhpur and AIIMS Jodhpur are offering unique innovation driven joint degree programs in Medical Technologies.
· There's a mandatory social connect program that connects students and faculty to work on scientific projects benefiting rural and surrounding areas.
Also read – SRMIST Graduation Day remains impressive with 8500 students getting degrees
· The Institute fosters innovation and entrepreneurship skills with structured support through an incubation program.
· Students have opportunities to engage in advanced research in interdisciplinary areas such as Digital Humanities, Computational Social Science, Quantum Information & Computation, Space Science & Technology and Robotics & Mobility to name a few.
Environment
IIT Jodhpur has a vibrant innovation environment and is involved in major projects supported by various government agencies such as DST, ISRO, DRDO, DAE, MeitY, DBT, BIRAC, Ministry of Ayush, Office of Principal Scientific Advisor, Government of India.
Research
Some of the notable research initiatives under progress at IIT Jodhpur include:
· Technology Innovation Hub on Computer Vision, Augmented Reality and Virtual Reality supported by DST
· Jodhpur City Knowledge and Innovation Foundation supported by the Office of PSA, Government of India
· Centre for Advanced Security Technology Development in Cyber Physical Systems supported by MeitY
· Centre of Excellence on Ayurtech supported by Ministry of Ayush
· Bio-design Centre supported by DBT
· Bio-nest supported by BIRAC
· DRDO-Industry-Academia Centre of Excellence
Pride
IIT Jodhpur takes pride as Prime Minister Narendra Modi will dedicate the campus to the nation on 5th October 2023. This will further boost the institute's commitment to foster excellence in education, research, and innovation.
About IIT Jodhpur
The Indian Institute of Technology Jodhpur was established in 2008, to foster technology education and research in India. The institute is committed to technological thought and action to benefit the economic development of India.
Scholarship in teaching and learning; scholarship in research and creative accomplishments; and relevance to industry are three driving forces for us at IITJ.
IITJ functions from its sprawling residential Permanent Campus of 852 acres on National Highway 62, North-Northwest of Jodhpur towards Nagaur.
This campus is meticulously planned and envisioned to stand as a symbol of academics. A large parcel of the Permanent Campus (of about 182 acres) is set aside for the development of a Technology Park to strengthen institute-industry interactions.
The institute is committed to a multidisciplinary approach of technology development. IIT Jodhpur, with its excellent track record of designing multi-disciplinary and transdisciplinary programs, has initiated the formation of Transdisciplinary Centres of Excellence.