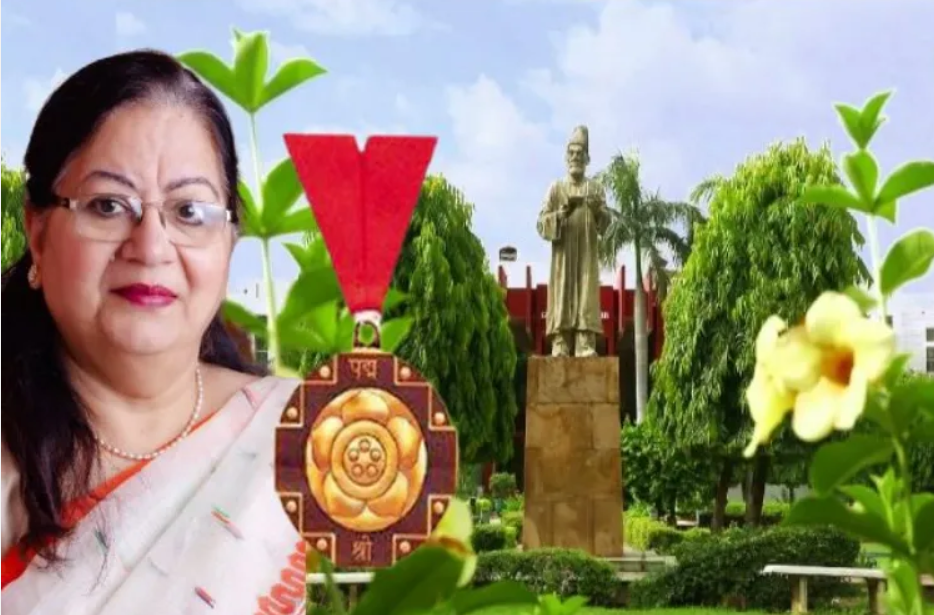 Inspiring Story of Padma Shri Professor Najma Akhta
Professor Najma Akhtar: Pioneering Academic Excellence and Inspiring Leadership
From Lifetime Achievements to Advocacy for Social Justice – A Journey Worth Celebrating
Professor Najma Akhtar's life exemplifies the profound impact of education, commitment, and overcoming obstacles. She is recognised as a prominent academic figure and a commendable leader who has significantly influenced India's educational sector. Since April 2019, she has become the first woman to hold the prestigious position of Vice Chancellor at Jamia Millia Islamia. Professor Najma Akhtar is a remarkable figure in academia, whose life journey serves as an inspiration.
Also, read Astro Shakti: Women Champions of Chandrayaan-3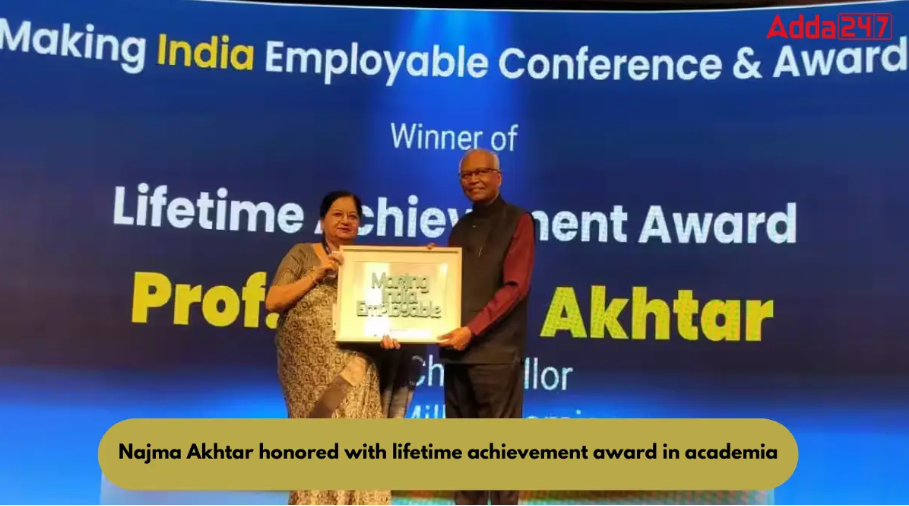 Lifetime Achievement Award in Academia
In a remarkable acknowledgement of her dedication and contributions to academia, Professor Najma Akhtar, the Vice Chancellor of Jamia Millia Islamia (JMI), was recently bestowed with the esteemed 'Lifetime Achievement Award-Academia.' This recognition was conferred during the "Making India Employable" Grand Conference and Award Function organized by TeamLease EdTech. Dr. Raghunath Anant Mashelkar, a Padma Vibhushan awardee, had the honour of presenting the award to Professor Najma Akhtar, making her the first woman to hold this position at JMI. This award underscores her exceptional accomplishments and her relentless commitment to bridging the gap between education and employability in India.
Life Journey
Early Life and Education: Born in 1953 in Aligarh, India, Professor Najma Akhtar's academic odyssey commenced with a gold medal in Zoology from Aligarh Muslim University, accompanied by the prestigious National Science Talent Scholarship. Her early academic excellence sowed the seeds for a remarkable career dedicated to education and its transformative potential.
PhD and Global Learning: Driven by an insatiable thirst for knowledge, she pursued a Doctorate in Education from Kurukshetra University. With a doctorate in her arsenal, Professor Akhtar embarked on a journey of both learning and teaching. She joined the faculty at the Department of Education at Aligarh Muslim University, where her passion for education policy, teacher education, and gender issues in education blossomed.
Beyond India's borders, Professor Akhtar held visiting positions at distinguished universities worldwide. Notably, she contributed significantly to the academic communities at the University of Warwick in the UK and the International Institute of Educational Planning in Paris, France. These experiences broadened her horizons and intensified her commitment to fostering excellence in education.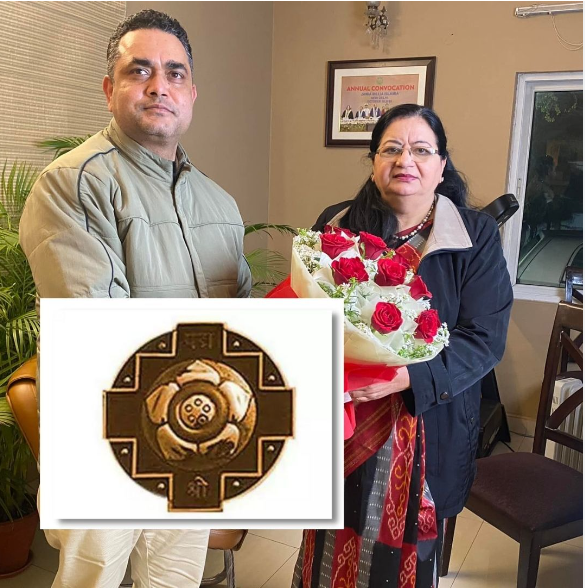 Distinguished Career in Academia and Administration:
Professor Najma Akhtar has authored and published over 100 research papers and books on various educational topics. Her contributions have significantly enhanced the discourse in education and exerted influence on policies and practises, both within India and internationally.
Her expertise and leadership were recognized nationally and internationally. She actively participated in numerous committees and commissions related to education, where her insights and vision contributed to shaping the future of education systems.
Also, read 10 Indian Women Engineers and Scientists inspiring Future Generations
Advocate for Social Justice:
Professor Akhtar became a fervent champion for social justice outside of academia. She has tirelessly devoted herself to advocating for the rights of women and marginalised communities. She demonstrates a strong dedication to promoting equality and inclusivity in both her professional and personal spheres.
Awards and Honors:
Professor Najma Akhtar's exceptional contributions have been recognised. These accolades demonstrate her steadfast dedication to achieving high standards and her influential role as a source of inspiration for future generations.
Professor Najma Akhtar has received numerous prestigious awards throughout her remarkable career, including: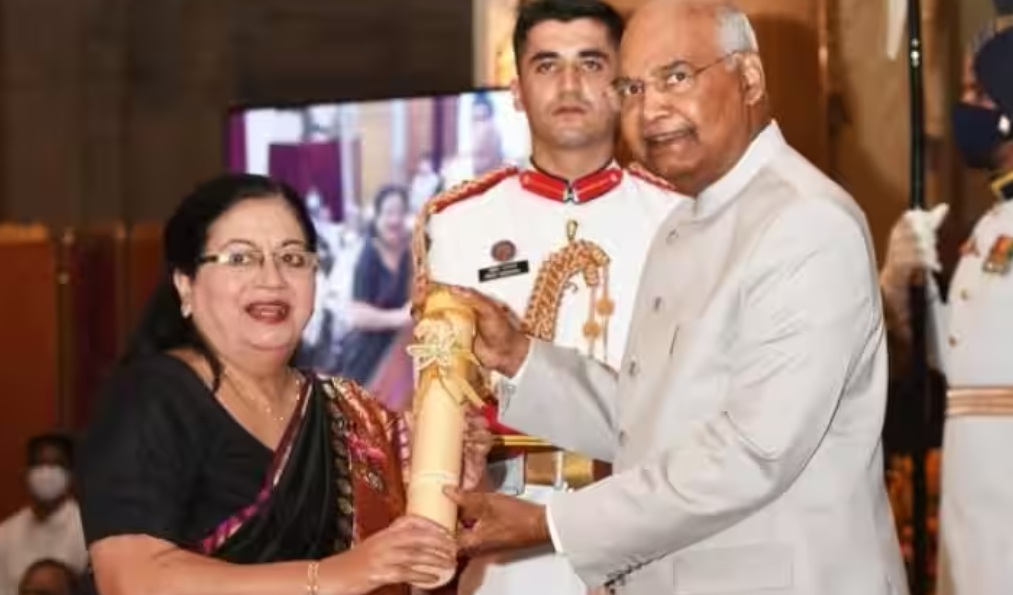 Lifetime Achievement Award in Academia (2023): Conferred in 2023, this award acknowledges individuals who have left an enduring mark on academia. It highlights Professor Akhtar's lifelong dedication to education and her efforts to promote teaching and research excellence
Padma Shri (2022): This esteemed award, received in 2023, is one of India's highest civilian honours. It recognizes individuals for their significant contributions to their respective fields. Professor Akhtar's Padma Shri underscores her exceptional achievements in academia and unwavering commitment to excellence.
National Science Talent Scholarship: This scholarship, awarded earlier in her career, signifies her early academic brilliance and potential as a future scholar.
UGC Excellence Award for Teaching and Research (2013): Received in 2013, this award recognizes her exceptional proficiency in both teaching and research.
Maulana Abul Kalam Azad Award for Best Teacher (2010): Bestowed in 2010, it celebrates her dedication to teaching and commitment to her students' success.
Commonwealth Fellowship (2005): This fellowship, granted in 2005, signifies her academic prowess and potential as a future leader in education.
Fulbright Fellowship (1995): Awarded in 1995, this prestigious fellowship underscores her academic excellence and potential as a luminary in the field of education.
Conclusion:
Professor Najma Akhtar's life journey exemplifies the remarkable accomplishments that can be attained through dedication, pursuit of excellence, and commitment to academic leadership. Her story serves as a source of inspiration, motivating individuals to overcome obstacles, surmount difficulties, and persistently pursue profound transformation. Professor Akhtar's legacy extends beyond academic accomplishments, encompassing empowerment and social justice. This legacy continues to influence and redefine the future of education in India and beyond.
Also, read 10 Inspiring Indian Women Entrepreneurs