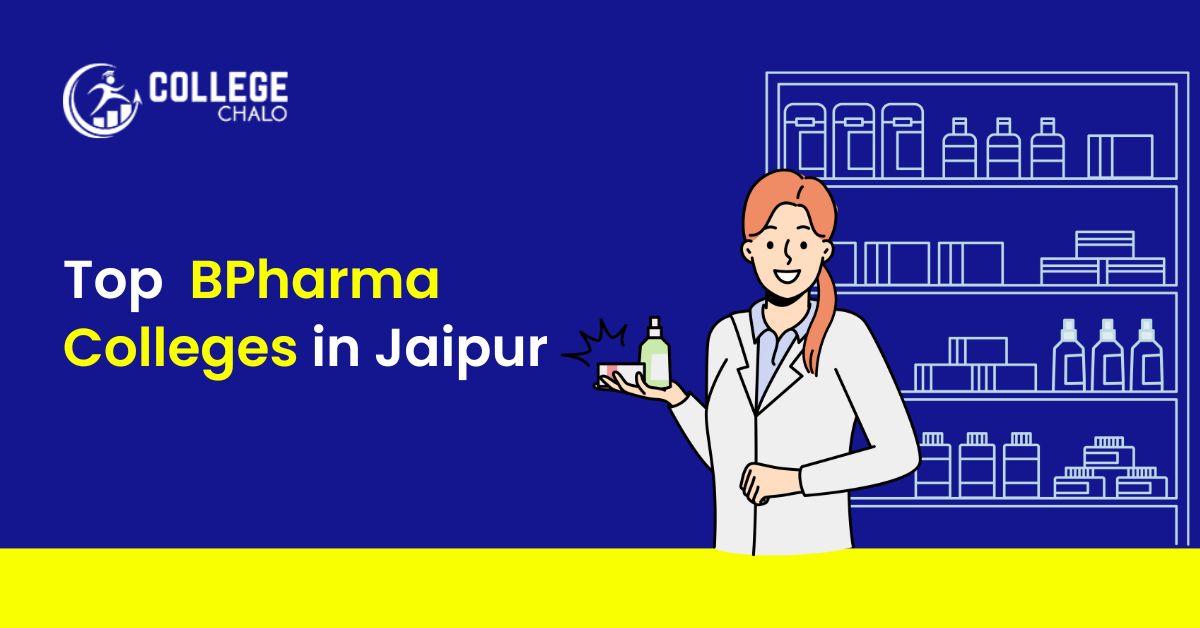 Top BPharma Colleges in Jaipur
Jaipur is a city that harmoniously combines tradition and progress, situated amidst a rich historical and modern backdrop. Located in the centre of this vibrant city, there are prestigious BPharma colleges that serve as a connection between the past and the future. Jaipur provides aspiring chemists with an educational experience that shapes their professional journey, thanks to its rich cultural tapestry and rapid development. In this exploration of pharmaceutical education, we will examine the Top BPharma Colleges in Jaipur. These institutions serve as hubs for knowledge, innovation, and the pursuit of career goals.
Also, read Top 20 Law Colleges in Jaipur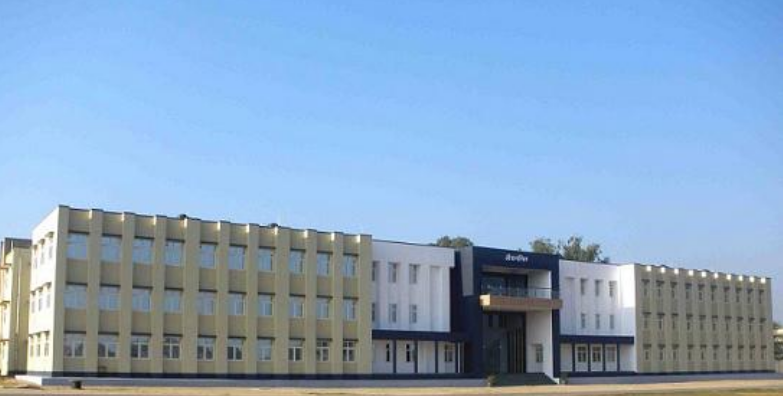 Top BPharma Colleges in Jaipur
Birla Institute of Technology and Science Pilani – Jaipur Campus
Banasthali Vidyapith
Poddar Group of Institutions
Mahatma Jyoti Rao Phoole University
NIIMS University
Jaipur National University
Manipal University – [MUJ]
Rajasthan University of Health Sciences
Swami Keshwanand Rajasthan Agricultural University
Maharishi Arvind Science and Management
1. Birla Institute of Technology
In 1995, the BIT Jaipur Campus opened its doors and is first among the Top BPharma Colleges in Jaipur. The institute's mission is to advance knowledge and professional practice in the fields of engineering, applied sciences, and management via cutting-edge curriculum and teaching methods. As one of Rajasthan's premier educational institutions for the engineering, applied science, pharmacy and management disciplines, it was founded on the principle that cutting-edge technology and forward-thinking management techniques are the keys to the state's economic success.
Development is a never-ending process, undoubtedly, knowledge spread, innovative concepts, innovative practices and technology breakthroughs are at the core of this process.
With excellent performance, a progressive mindset and goodwill earned, the BIT Jaipur Campus has a long-term vision to consolidate its strength and excel in engineering and management education and research in emerging areas. The BIT Jaipur Campus has good potential to be one of the leading technical institutes in the western part of the country as the BIT main campus is in the eastern part.
2. Banasthali Vidyapith
Second college on the list of Top BPharma Colleges in Jaipur Banasthali Vidyapith combines Eastern and Western spirituality and science. Its "Panchmukhi Shiksha" curriculum strives to cultivate a well-rounded personality. Banasthali emphasises basic lifestyle, Indian culture, and khadi. Banasthali Vidyapith, a residential women's college, provides an integrated system from elementary to PhD.
Thus, neither educationists nor social reformers founded Banasthali. It's also not philanthropist-made. It sprang like a phoenix from Shantabai's ashes. The university believes that personality has interconnected parts that need equal attention and can only be developed via a good education. The experimental "Panchmukhi Shiksha" balances the five essential elements of education: physical, practical, aesthetic, moral, and intellectual.
3. Poddar Institutions
One step starts a thousand kilometres. It requires thought and reluctance. In 1998, the Poddar Group of Institutions started its remarkable adventure with a burst of excitement and is among the Top BPharma Colleges in Jaipur.
Poddar International College Affiliated with the University of Rajasthan, Jaipur; one of the group's premier institutions, is centrally located and equipped with all the major amenities. NAAC  has accredited the college. It has received the "Best Upcoming Higher Education Institute of Rajasthan" award from ASSOCHAM, Ministry of Human Resource Development, New Delhi.
It is one of the few Rajasthan institutes shortlisted for NIRF (National Institute of Ranking Framework), under Govt. The Department of Science and Technology, Government of Rajasthan, Jaipur awarded the college a significant project to construct a Biotechnology Business Incubation Centre equipped with modern amenities for pharmacy education.
Also, read Top Government Colleges in Jaipur
4. Mahatma Jyoti Rao Phoole University
The first college on the list of Top BPharma Colleges in Jaipur is MJRP College of Corporate Management. University was established in 2009 sprawling over 100 acres of land at the Jaipur-Delhi highway. The institution with various educational colleges has made astonishing strides in the field of education in a short span of time.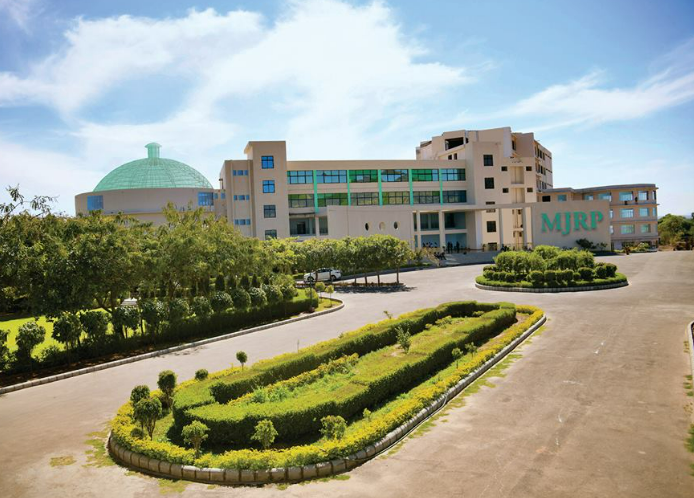 MJRP aims to work with the concept of Gurukulam which focuses on "Guru Shiksha Parampara" to develop a rapport among Mentors & Students.
The Pharmacy Department of Mahatma Jyoti Rao Phoole University in Jaipur is a leading pharmaceutical teaching, research, and innovation centre. The department, known for its quality, gives students a vibrant introduction to pharmacy.
The department promotes industry cooperation, giving students internships, industrial trips, and professional connections. This experience prepares students for the competitive pharmaceutical sector.
Mahatma Jyoti Rao Phoole University's Pharmacy Department excels in pharmaceutical education. Its comprehensive approach, devoted professors, research emphasis, and industry contacts make it a top choice for young chemists to learn, explore, and develop.
The faculty at the MSc Agriculture department at MJRPU is highly qualified and experienced. The faculty members have a wealth of knowledge and experience in the field of agriculture. They are committed to providing students with the best possible education.
5. NIIMS University
Composite model universities are among India's top universities and Rajasthan's largest self-financed institution is ranked ninth of the Top BPharma Colleges in Jaipur. NIIMS University, renowned for its quality teaching and action-oriented research in all fields, is located on a sprawling campus surrounded by the Aravali hills in one of India's most beautiful cities, Jaipur.
Established under the Nims University Act, 2008, enacted by the Government of Rajasthan and recognised by the Government of India under Sections 2(f) of the University Grants Commissions Act, 1956, it is one of the few professional universities in the nation with all modern amenities and high-quality education in a variety of degree programmes. MCI, DCI, PCI, INC, RNC, BCI, AICTE, RPC, and AIU recognise the University.
NIMS is an oasis for students in the predominantly arid region, offering more than 450 courses in medical, dental, pharmacy, paramedical, physiotherapy, nursing, allied health sciences, engineering & technology, advanced sciences, management & commerce, computer science & engineering, architecture, humanities, fashion design, hotel management, mass & media, law, and more to prepare young minds for a better future.
The sprawling campus in the Aravali hills on Jaipur-Delhi Highway houses hundreds of students from throughout the country and the globe, offering local students a unique cultural experience.
6. Jaipur National University
Next of the Top BPharma Colleges in Jaipur is a top research institution that prepares students for careers. Research, creativity, and community outreach benefit Rajasthan, India, and the globe. JNU, formed on October 22, 2007, combines history and contemporary in a realistic and hopeful way to achieve greatness every day, like our city. The University connects to all major Indian cities via air, train, and road. It is 15 minutes from the airport and 30 minutes from the railway station and bus stop.
The National Motorway NH 8 cuts travel time from Delhi to Jaipur to four hours. They concentrate on education and vital skills to help students succeed in life. This holistic education allows students to reason, evaluate, and communicate. Numerous regulatory agencies verify and accredit JNU's professional and technical courses. Each curriculum blends theoretical and practical knowledge to achieve professional success. Industry linkages and interactions enhance this learning and produce the ideal candidate for every task.
7. Manipal University
Next on the Top BPharma Colleges in Jaipur is a 60-year-old Indian higher education pioneer, who founded Manipal University Jaipur (MUJ) in 2011. Multidisciplinary MUJ emphasises research and innovation. The Manipal Institution Jaipur, often known as MUJ, is a private institution that can be found in Jaipur, which is situated in the state of Rajasthan in India.
Manipal Education Group, a multinational education and healthcare provider, was founded in 2011. The university provides undergraduate, graduate, and doctorate programmes in engineering, management, pharmacy, law, journalism, hospitality, and humanities. Indian and international students attend MUJ. The university's contemporary facilities, skilled instructors, and industry-focused curriculum prepare students for jobs in their disciplines.
MUJ is accredited by the UGC and the AIU. It has an A+ NAAC rating.MUJ collaborates with over 50 universities worldwide, allowing students to exchange, study abroad, and collaborate on research. The department's research and innovation focus is notable. Modern research initiatives are encouraged for students to develop pharmaceutical sciences. This enhances their academic experience and prepares them to solve problems and shape the pharmaceutical industry.
8.  Rajasthan University of Health Sciences (RUHS)
The last on Top BPharma Colleges in Jaipur is a government institution formed by the state legislature that passed "The Rajasthan University of Health Sciences Act, 2005" (Act No. 1 of 2005) on February 25, 2005, establishing the university.
The institution's mission is to promote and expand the body of knowledge in the health and medical sciences. Government Colleges (Medical, Dental, Nursing, Pharmacy, and Paramedical and private colleges/institutions affiliated with this University have access to the University's academic and research facilities in various streams.
By emphasising systematic instructions, teaching, training, and research activities, the University strives to become a leader in world-class medical education.
9. Swami Keshwanand Rajasthan Agricultural University
Next on the Top BPharma Colleges in Jaipur is Swami Keshwanand Rajasthan Agricultural University (SKRAU), founded in 1987 as Rajasthan Agricultural University offers undergraduate, postgraduate, and doctoral programmes in agriculture, horticulture, and veterinary science in Bikaner, Rajasthan, India. The Rajasthan government formed SKRAU to boost agricultural education and research.NIRF rated SKRAU 41st among Indian agricultural universities in 2021.
SKRAU educates and researches agriculture and associated sciences and develops human resources and technology for sustainable agriculture and rural development.
SKRAU has a 1980-acre campus with modern infrastructure and facilities like well-equipped laboratories, a central library, a sports complex, and a student activity centre. It also has several research and extension centres and collaborates with national and international organisations for research and training.
10. Maharishi Arvind Science and Management
MAISM is a top institute of the distinguished non-profit Maharishi Arvind Group of Institutions maintained by the Arvind Bharti Vidyalaya Samiti, established in 1975 in Jaipur and inspired by the great yogi, thinker, freedom warrior, and philosopher Maharishi Aurobindo. Since its founding, MAISM has provided industry-relevant training is respectively on the list of Top BPharma Colleges in Jaipur.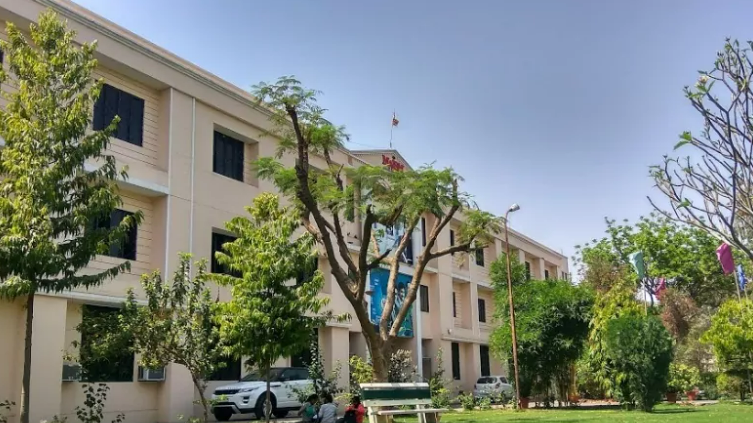 Since 1994, Maharishi Arvind Education Group has offered Job-Oriented & Professional Education in Science, Engineering & Technology, Management, Pharmacy, Computer Science, Commerce, and Research in Jaipur and Kota, Rajasthan.
Maharishi Arvind Education Group has helped Rajasthan flourish in education for 41 years. The Group has contributed equally to the national pool of managerial and technical professionals. Nearly 10,000 students study Professional & Technical courses. Over 1,000. numbers of well-educated academics and support personnel at educational institutions.
CONCLUSION
As the sun sets over Jaipur, it illuminates the aspirations fostered within its educational institutions. The BPharma colleges in Jaipur serve as catalysts for transformation rather than mere repositories of information. These colleges provide advanced laboratories, experienced faculty, and a strong emphasis on excellence. They aim to equip future chemists with both knowledge and a compassionate mindset to serve society. Banasthali Vidyapith and Manipal University Jaipur are two colleges in the city that make distinct contributions to the diverse education landscape.
Amidst historical monuments and modern skyscrapers, these institutions are fostering the development of future pharmacy professionals. The colleges in Jaipur have a rich history that is closely connected to the city's ongoing development. This fusion of traditional and modern elements provides a sanctuary for knowledge and enables aspiring chemists to pursue their dreams.
Also, read Top 20 MBA Colleges in Jaipur