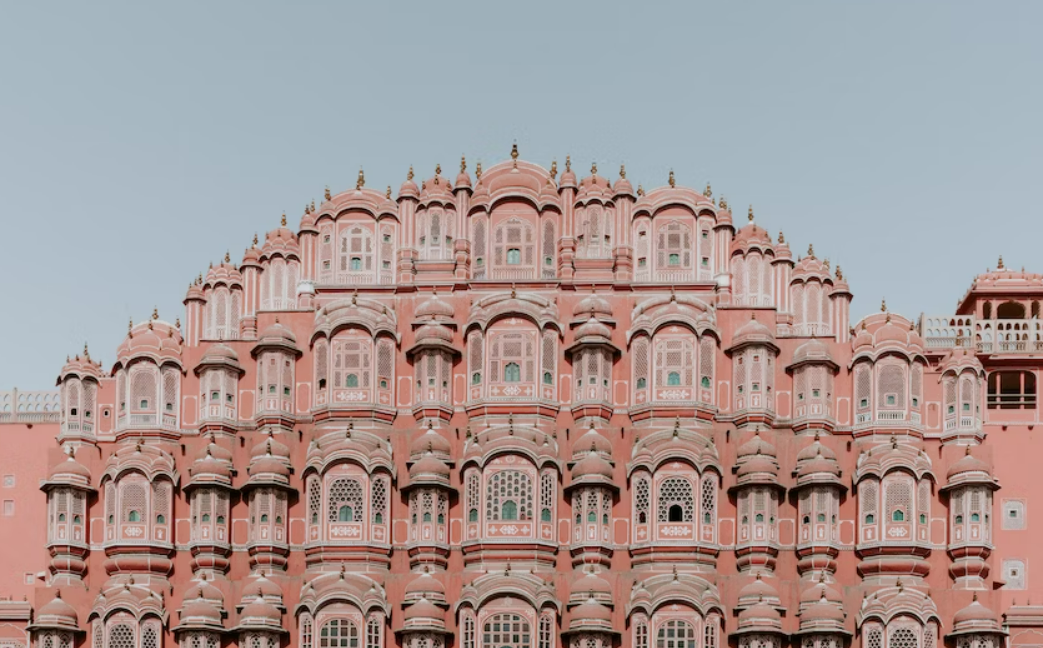 Top 20 Law Colleges in Jaipur
Legal education fosters intellectual progress and justice. Aspiring attorneys know the significance of choosing the best school to build their legal skills and career. Jaipur, a cultural hub, has several prestigious law schools for aspiring lawyers.
This blog covers the Top 20 Law Colleges in Jaipur. The legal education environment includes national law universities and top private colleges. Join us as we examine each college's distinctive features, faculty expertise, state-of-the-art facilities, and academic programmes that set them apart.
Also,read Top 20 Private Universities in Jaipur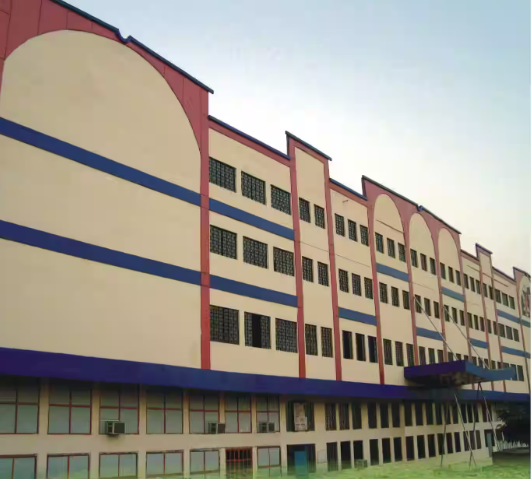 Top 20 Law Colleges in Jaipur
St. Wilfred's College of Law
Amity University Jaipur
University of Rajasthan, Jaipur
Manipal University Jaipur
NIMS University, Jaipur
JECRC University, Jaipur
Shri Agrasen Institute of Law
Vivekananda Global University, Jaipur
ICFAI University Jaipur
Jaipur National University
Birla Institute of Technology and Science Pilani – Jaipur Campus
Balaji Law College, Jaipur
Jagannath University
Shri Vaishnav Institute of Law, Jaipur
Manav Rachna University
Raffles University, Jaipur
S.S Subodh Law College
Maharaj Vinayak Global University
Mahatma Jyoti Rao Phoole University, Jaipur
Biyani Law College
1. Wilfred's Law College
The first college in the list of Top 20 Law Colleges in Jaipur is Wilfred Law College respectively. It was established in the year 2003 with a vision and mission to produce professionally competent lawyers of high calibre for active practice and to place highly skilled law graduates to suit the needs of the corporate and modern growing society.
St Wilfred's College of Law aims at maintaining a high academic standard to equip the students with a profound knowledge of the law and to make them think in terms of achieving great heights in the realm of law by inculcating creativity and an analytical bent of mind. The institute has been established with the aim to add a new dimension & opportunity for the students to strengthen the spirit of Unity, harmony and leadership quality among all. The college is a self-financing institution affiliated with the University of Rajasthan and recognized by the Bar Council of India, New Delhi. Apart from the University Syllabus, we focus on the overall development of the students.
St. Wilfred Law College aims at bringing about revolutionary innovations in the area of Constitutional education. We maintain a perfect balance between professionalism and ethics. Come and be a part of the innovation made by St. Wilfred Law College and feel the change in your overall Personality.
2. Amity University
Next College on Top 20 Law Colleges in Jaipurwas founded by Amity Education Group and operates campuses in India and abroad. Amity University Jaipur is accredited by the UGC and the AIU. It has an A grade from NAAC. The university provides undergraduate, graduate, and doctorate programmes in engineering, management, law, journalism, hospitality, and humanities.
Amity University Jaipur offers modern laboratories, libraries, sports facilities, and classrooms. The curriculum meets industrial demands and worldwide changes, and the faculty is highly skilled and experienced. Students may intern abroad thanks to the university's partnerships with top colleges and companies. Amity University Jaipur emphasises character development, leadership, and social responsibility along with academic success. International universities and research organisations collaborate with the university.
3. University of Rajasthan law college
Shri C. Rajagopalachari created the University of Rajasthan on February 20, 1949, emphasising excellence, rights, self-discipline, and self-restraint. The university's slogan, "dharma," encourages staff and students to improve the world via its instruction.
Rajasthan University's Law College is one of India's oldest and most esteemed. It was founded in 1947 and is connected with Rajasthan University. The college provides a five-year integrated LLB and a three-year LLM. It provides law PhDs.
The faculty includes accomplished attorneys and legal experts. The college's library, moot court, and computer lab are all top-notch. The college places well. Its alumni include prominent attorneys, judges, and legal professionals. Rajasthan's capital, Jaipur, hosts the college. Beautiful Jaipur has a rich history and culture. Legal education and practice are very prominent there. The University of Rajasthan, legal College offers high-quality legal education at a reputable institution.
4.  Manipal University
Next on the Top 20 Law Colleges in Jaipuris a 60-year-old Indian higher education pioneer, who founded Manipal University Jaipur (MUJ) in 2011. Multidisciplinary MUJ emphasises research and innovation. The Manipal Institution Jaipur, often known as MUJ, is a private institution that can be found in Jaipur, which is situated in the state of Rajasthan in India. Manipal Education Group, a multinational education and healthcare provider, was founded in 2011.
The university provides undergraduate, graduate, and doctorate programmes in engineering, management, law, journalism, hospitality, and humanities. Indian and international students attend MUJ. The university's contemporary facilities, skilled instructors, and industry-focused curriculum prepare students for jobs in their disciplines.
MUJ is accredited by the UGC and the AIU. It has an A+ NAAC rating. MUJ collaborates with over 50 universities worldwide, allowing students to exchange, study abroad, and collaborate on research.
Also, read Top 20 Colleges in Jaipur
5.  NIIMS University
Composite model universities are among India's top universities and Rajasthan's largest self-financed institution is ranked ninth of the Top 20 Law Colleges in Jaipur. NIIMS University, renowned for its quality teaching and action-oriented research in all fields, is located on a sprawling campus surrounded by the Aravali hills in one of India's most beautiful cities, Jaipur.
Established under the Nims University Act, 2008, enacted by the Government of Rajasthan and recognised by the Government of India under Sections 2(f) of the University Grants Commissions Act, 1956, it is one of the few professional universities in the nation with all modern amenities and high-quality education in a variety of degree programmes. MCI, DCI, PCI, INC, RNC, BCI, AICTE, RPC, and AIU recognise the University.
NIMS is an oasis for students in the predominantly arid region, offering more than 450 courses in medical, dental, pharmacy, paramedical, physiotherapy, nursing, allied health sciences, engineering & technology, advanced sciences, management & commerce, computer science & engineering, architecture, humanities, fashion design, hotel management, mass & media, law, and more to prepare young minds for a better future.
The sprawling campus in the Aravali hills on Jaipur-Delhi Highway houses hundreds of students from throughout the country and the globe, offering local students a unique cultural experience.
6.JECRC University, Jaipur
JECRC, a private institution, ranked 19th among Jaipur's top 20 universities. The 2012-founded JECRC Foundation provides undergraduate, graduate, and doctorate degrees in engineering, management, law, science, and commerce. The National Assessment and Accreditation Council (NAAC) gave the university an "A" rating and the University Grants Commission (UGC) approved it.
JECRC University's 32-acre modern campus includes a library, computer centre, sports facility, theatre, and dorms. Internships, research collaborations, and student exchanges are available. It also gives academically qualified students scholarships and financial aid.JECRC University's JCIE encourages student and faculty innovation and entrepreneurship.
7. Shri Agrasen Institute of Law
Education and the work done by educators are both very important to the growth and development of society. The function of education in today's society, which is marked by fast change, has moved from one of rote memorization to one of proactive learning. MAIMS is dedicated to being at the forefront of education, and one of the ways it plans to accomplish this goal is through cooperating with industry and prominent business houses to provide chances for training and internships.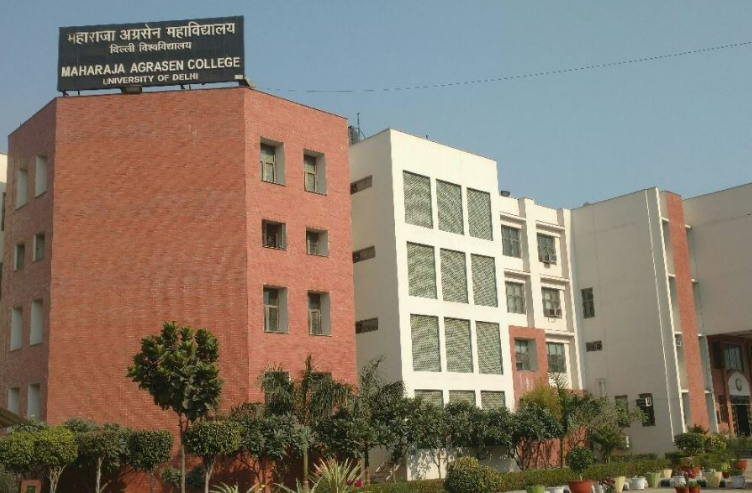 The Department of Law was established in 2017 with the introduction of the five-year integrated BA LL.B degree course. As a unit of the Maharaja Agrasen Institute of Management Studies, it aims to provide quality education with a professional approach to budding legal professionals. In 2020, the department introduced the five-year integrated BBA LL.B course, with a total intake of 120 students in the BA LL.B stream and 60 students in the BBA LL.B stream.
The Department is equipped with requisite facilities, such as a Moot Court and Legal Services Clinic, as stipulated by the Bar Council of IndiaThe teacher-student ratio has been kept at the optimum level to meet the requirements of the students and the stipulated norms. At present, the Department is placed on the sprawling campus of MAIMS which has an excellent infrastructure.
8. Vivekananda Global University
Vivekananda Global University offers a globally recognised education system and curriculum to prepare you for the future. The university is known for its education policies, teaching-learning processes, research, innovation, entrepreneurship and placements. Being just 10 years young, VGU has become the fastest and the youngest growing University in India, accredited with GradeA+ National Assessment and Accreditation Council (NAAC), an autonomous institute to assess Higher Education.
It means VGU has quality education, resources, infrastructure, faculty, research, governance, and student services as per NAAC standards. JGU scored highest in the First cycle of NAAC accreditation. Besides NAAC, VGU is accredited and recognised by various National and International Academic and Professional organisations. VGU is among the top universities in India and has received many awards.
9. ICFAI University, Jaipur
In Jaipur, Rajasthan, ICFAI University is a top educational institution. The ICFAI Group-founded institution offers a comprehensive, industry-focused education. ICFAI University meets the academic needs of a varied student body by offering undergraduate, postgraduate, and doctorate programmes in Management, Engineering, Law, Science, Commerce, and more.
ICFAI University, Jaipur places a strong emphasis on research and innovation, encouraging students and faculty members to engage in meaningful research endeavours that contribute to societal progress and knowledge enhancement.
The university's placement cell plays a pivotal role in assisting students in securing internships and job placements with reputed organizations, ensuring that graduates are well-prepared to embark on successful career paths. With a focus on academic excellence, industry relevance, and holistic growth, ICFAI University, Jaipur continues to be a sought-after destination for students seeking quality education in the region.
10.  Jaipur National University
Next of the Top 20 Law Colleges in Jaipuris a top research institution that prepares students for careers. Research, creativity, and community outreach benefit Rajasthan, India, and the globe. JNU, formed on October 22, 2007, combines history and contemporary in a realistic and hopeful way to achieve greatness every day, like our city. The University connects to all major Indian cities via air, train, and road. It is 15 minutes from the airport and 30 minutes from the railway station and bus stop.
The National Motorway NH 8 cuts travel time from Delhi to Jaipur to four hours. They concentrate on education and vital skills to help students succeed in life. This holistic education helps students reason, evaluate, and communicate. Numerous regulatory agencies verify and accredit JNU's professional and technical courses. Each curriculum blends theoretical and practical knowledge to achieve professional success. Industry linkages and interactions enhance this learning and produce the ideal candidate for every task.
Also, read Top Women Colleges in Jaipur
11. Birla Institute of Technology
In 1995, the BIT Jaipur Campus opened its doors and is among the Top 20 Law Colleges in Jaipur. The institute's mission is to advance knowledge and professional practice in the fields of engineering, applied sciences, and management via cutting-edge curriculum and teaching methods. As one of Rajasthan's premier educational institutions for the engineering, applied science, and management disciplines, it was founded on the principle that cutting-edge technology and forward-thinking management techniques are the keys to the state's economic success.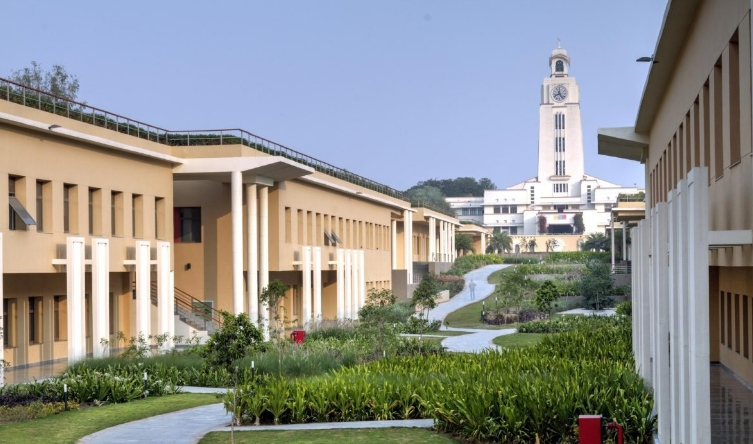 Development is a never-ending process, undoubtedly, knowledge spread, innovative concepts, innovative practices and technology breakthroughs are at the core of this process.
With excellent performance, a progressive mindset and goodwill earned, the BIT Jaipur Campus has a long-term vision to consolidate its strength and excel in engineering and management education and research in emerging areas. The BIT Jaipur Campus has good potential to be one of the leading technical institutes in the western part of the country as the BIT main campus is in the eastern part.
12. Balaji Law College, Jaipur
Balaji Law College (Affiliated to Savitribai Phule Pune University, Recognised by Govt. of Maharashtra, & Bar Council of India), under the auspices of Sri Balaji Society, Pune upholds the Society's philosophy of Discipline, Dedication, and Determination. It is an upcoming institution with the goal of catering to the contemporary requirement of society to have trained Corporate Lawyers.
Balaji Law College stands firm with the backdrop of its topmost Management Institution honing the Managers for the corporate sector in India. The same training will hone the lawyers to hold in this cutting-edge competition in the Legal sector. Within a short span of its inception, Balaji Law College has successfully catapulted a position in the legal education sector and has stood the test of time in creating corporate lawyers, who are well-placed in the industry.
Balaji Law College ensures that its students get an opportunity towards holistic development and leaves no stone unturned to provide them with all the facilities, amenities and ambience required for the development of their career as well as the personality of the students. The institution is avowed and dedicated to creating a new breed of responsible and equipped Law Graduates who will be capable of contributing to the legal fraternity, to the country and to humanity.
13. Jagannath University
Subsequently moving on to the next college in the Top 20 Law Colleges in Jaipuris Jagannath University. The University Grants Commission (UGC) and the National Assessment and Accreditation Council (NAAC) have recognised Jagannath University, a private institution in Jaipur, Rajasthan, India, since its inception in 2008. The university's two locations in Chaksu and Sitapura are home to around 5,000 students and 500 teachers.
Many of the school's graduates have found successful employment with prestigious Indian and international firms. The institution has a lot to offer: several different courses, a high rate of job placement for its graduates, solid facilities, and knowledgeable teachers. However, being a private institution with hefty tuition, competition for admission is fierce. In sum, students looking for a private institution in Jaipur that offers a diverse curriculum and excellent job placement services may choose Jagannath Institution.
14. Shri Vaishnav Institute of Law, Jaipur
Shri Vaishnav Institute of Law is one of the institutions run by the 'SHRI VAISHNAV VIDYAPEETH' trust. This and the parental trust 'SHRI VAISHNAV SHAIKSHANIK & PARMARTHIK NYAS' are widely known for their educational and social activities. Credit for this well-earned reputation goes to the Management. One day they have taken up a remarkable shape and have given to Indore many educational institutions, Hospitals and public benefit projects.
SVIL is recognized by the Bar Council of India, New Delhi, Deptt. Of Higher Education, Govt. of Madhya Pradesh and it is a constituent institute of Shri Vaishnav Vidyapeeth Vishwavidyalya, Indore. The Institute is associated with CLAT (Common Law Admission Test) and is recognized under sec. 2 (f) of the UGC Act, 1956.
The law institute is presently offering courses namely B.A.LL.B.(Hons.), B.B.A.LL.B.(Hons.), B.COM.LL.B. (Hons.), LL.B.(Hons.) & LL.M. with 100% pass-out results and university toppers every The Institute is having its independent building with well-equipped infrastructure. Various activities are organized in the institute like Free Legal Aid, Extension Lectures, Expert Lectures through Video Conferencing, Moot court/ Mock trials and Seminars.
Students are provided online (Manupatra) and offline databases in a well-equipped computer lab. with the latest software which helps in updating the students as well as faculty members.
The institute prepares inquisitive minds and sharpens their visions in multifarious methods of a robustly designed pedagogy on Law Education which is a perfect blend of Law, Management and Social Science.
15. Manav Rachna University
Manav Rachna Educational Institutions are the brainchild of Dr. O P Bhalla, an educationist, and a philanthropist. Founded in 1997, MREI is a visible symbol of knowledge & experience providing high-quality education in various fields including Engineering, Management, Psychology, Economics, Computer Applications, Humanities, Education, Law,  Interior Design, Architecture, Commerce, Business Studies, Geology and many more.
The institutions have over 34,000+ alumni base, 500+ reputed MNCs & Indian Corporate patronising MREI, 535+ Patents (filed/granted), 60+ global academic collaborations, and 80+ Alumni & In Campus start-ups, 13 are the countries from which Manav Rachna students arrive, 7800 Research papers in International / National Journals and Conferences.
The Institute has an excellent team of well-qualified, dedicated and experienced teaching faculty specialized in different branches of law. The institute is equipped with an excellent library and spacious reading room which possess the latest editions of all law and non-law books, Law Journals, and Law Magazines and CDs covering the vast field of law.
16. Raffles University, Jaipur
Raffles University is a private university located in Neemrana, Rajasthan. It was established in 2011 by the Raffles Education Corporation. The university offers a wide range of courses, including engineering, management, law, pharmacy, and hospitality. Raffles University is accredited by the National Assessment and Accreditation Council (NAAC) with an 'A' grade.
The School of Law at Raffles University offers a five-year integrated LLB course and a three-year LLM course. The school has a strong focus on experiential learning and has a number of moot court and research opportunities for students. The school also has a good faculty of experienced and qualified lawyers and legal scholars  Law College is focused towards innovative teaching in an encouraging and open academic environment for both faculty and students.
17 S.S. Subodh Law College
The Subodh Law College was established in 2010 in the State of Rajasthan to impart legal education. The college offers B. An LL.B five-year integrated programme and LL.B Three year Degree course. As a part of practical training and to provide due exposure to students and teachers, Eminent Jurists, Senior Advocates and Eminent Professors from other Universities are invited to deliver extension lectures and conduct seminars and discussions.
Subodh Law College is a part of S.S Jain Subodh Shiksha Samiti, a Not-for-Profit Society, established in 1918, which has been providing selfless service to the people at large for over nine decades. With 20 institutions running under its umbrella, Samiti is ranked among the largest groups of institutions in Rajasthan.
These programmes not only make law teaching more meaningful but highlight practical aspects of law and enhance practical approaches by refining the knowledge. The profession of law throws open various avenues of a career as a judge, a lawyer, a legal adviser or a law academician in the corporate sector.
Subodh Law College is committed to a multidisciplinary approach to providing legal education. Students are given exposure to new ideas and develop knowledge, skill and values. Curriculum, here, is constantly adapted according to changing legal developments and our initiatives work on the road to provide students success.
19. Maharaj Vinayak Global University
Next of the Top 20 Law Colleges in Jaipuris founded by Shri Guman Singh Choudhary who created the Vinayak Education Society, which launched MVGU in 2012. The institution was founded to provide high-quality education in engineering, business, law, pharmacy, and education. MVGU is an AIU member and UGC-recognized university. The Pharmacy Council of India (PCI) and National Council for Teacher Teaching (NCTE) recognise the university's pharmacy and teaching programmes. The university's quality management system is ISO 9001:2015-certified.
MVGU provides undergraduate, postgraduate, and doctorate programmes in numerous subjects. The institution features contemporary classrooms, laboratories, libraries, and sports facilities. Many lecturers have doctorates from top Indian and international institutions.
MVGU's 60-acre campus on Jaipur's outskirts is peaceful and attractive. Digital libraries, computer laboratories, auditoriums, lecture rooms, and sports facilities are on campus. The university maintains a hostel for out-of-Jaipur students.
MVGU partners with top colleges and companies worldwide to provide international internships and exposure. The university's placement division assists students get jobs in top Indian and international firms. MVGU also has a strong research culture, and students and professors publish in top journals and conferences.
19. Mahatma Jyoti Rao Phoole University
MJRP College of Corporate Management. University was established in 2009 sprawling over 100 acres of land at the Jaipur-Delhi highway. The institution with various educational colleges has made astonishing strides in the field of education in a short span of time.
MJRP aims to work with the concept of Gurukulam which focuses on "Guru Shiksha Parampara" to develop a rapport among Mentors & Students.
MJRP Academy of Law not only provide simple degree courses in Law but make the students self-esteemed and self-confident so that they can compete and justify the theory of "Survival of the Fittest". The law here is not just merely a theoretical study of legislation it is seen as "Dharma "which holds the society. Under disciplinary standpoints, the students are able to understand the basic approach of law and the intentions of legislation makers.
The competent and humane lawyers will not only enter the Bar and Bench but will also be equipped to address effectively the imperatives of the new millennium and engage in community services and promote cultural, legal and ethical values with a view to promote and foster the rule of law and the objectives enshrined in the Constitution of India.
20 Biyani Law College
Last on the list of Top 2- Law Colleges in Jaipur is Biyani law college is run by The Biyani Shikshan Samiti, which is formed by a young, dynamic and result-oriented team of highly qualified persons. It is registered under the Rajasthan Society Registration Act, 1958  dated 29th December 1997.
Biyani Law College is established to imbibe and inculcate, the best practices in terms of curriculum, new and innovative methods in teaching, and in addressing the emerging contemporary issues. The Biyani Law College is a knowledge space not only to acquire a professional degree but also to shape the compassionate individual under the professional robe.
The college is affiliated to the University of Rajasthan and is approved by the Bar Council of India. The curriculum of the program is designed to provide students with a comprehensive legal education that includes theoretical knowledge as well as practical learning opportunities.
Biyani Law College is a premier 3-year law college in Jaipur. The college is affiliated to the University of Rajasthan and is approved by the Bar Council of India. Biyani Law College is known for its high-quality legal education, experienced faculty, and modern infrastructure, and is considered one of the good LLB law colleges in Jaipur.
CONCLUSION
Choosing a law school may shape one's legal career. With its rich history and intellectual brilliance, Jaipur attracts ambitious attorneys. This blog features Jaipur's Top 20 Law Colleges in Jaipur each a path to a successful legal profession.
Rankings and reputations are important, but choosing a school that matches your aims and ambitions is more important. Investigate each college's educational offerings and professional development options.
Remember that the legal profession requires effort, devotion, and justice. Choose a law school with a drive to improve society. We hope this blog inspires your legal career.
Also, read Top 20 Commerce Colleges in Jaipur