Top MA History Colleges in Jaipur
Do you love history and deciphering its mysteries? If yes, you may want to get a Master's in History to learn more about this intriguing topic. Jaipur has some of India's best MA History institutes. We will examine the Top MA History Colleges in Jaipur, including their academic quality, faculty competence, research possibilities, and unique learning experiences for budding historians.
Also, read Top 20 Private Universities in Jaipur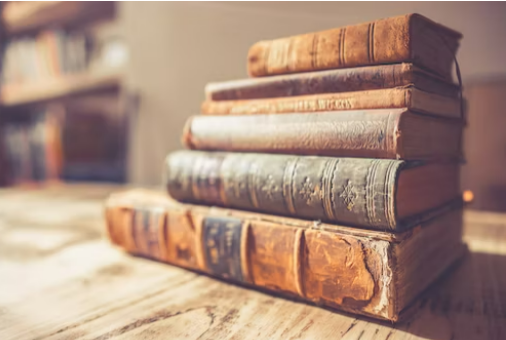 Banasthali Vidyapith
Mahatma Jyoti Rao Phoole University (MJRPU)
Jayoti Vidyapeeth Women's University
University of Rajasthan (UR)
S.S. Jain Subodh PG Mahila Mahavidyalaya
 Maharishi Arvind Science and Management
The University of Technology Jaipur (UTJ)
1.Banasthali Vidyapith
First college on the list of  Top MA History Colleges in Jaipur Banasthali Vidyapith combines Eastern and Western spirituality and science. Its "Panchmukhi Shiksha" curriculum strives to cultivate a well-rounded personality. Banasthali emphasises basic lifestyle, Indian culture, and khadi. Banasthali Vidyapith, a residential women's college, provides an integrated system from elementary to PhD.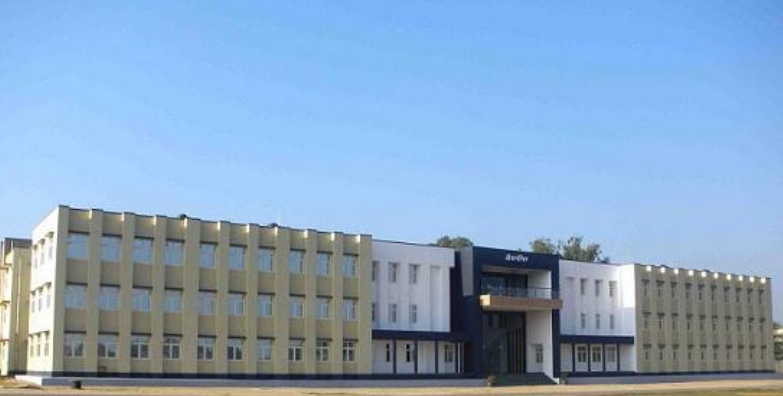 Thus, neither educationists nor social reformers founded Banasthali. It's also not philanthropist-made. It sprang like a phoenix from Shantabai's ashes. The university believes that personality has interconnected parts that need equal attention and can only be developed via a good education. The experimental "Panchmukhi Shiksha" balances the five essential elements of education: physical, practical, aesthetic, moral, and intellectual.
2.  Mahatma Jyoti Rao Phoole University
The first college on the list of Top MA History Colleges in Jaipur is MJRP College of Corporate Management. University was established in 2009 sprawling over 100 acres of land at the Jaipur-Delhi highway. The institution with various educational colleges has made astonishing strides in the field of education in a short span of time.
MJRP aims to work with the concept of Gurukulam which focuses on "Guru Shiksha Parampara" to develop a rapport among Mentors & Students.
The MSc Agriculture department at MJRPU is one of the top agriculture colleges in Jaipur, Rajasthan. The department offers a variety of specializations, including agronomy, horticulture, entomology, plant breeding, soil science, and agricultural engineering. The department is accredited by the University Grants Commission (UGC) and the Indian Council of Agricultural Research (ICAR).
The faculty at the MSc Agriculture department at MJRPU is highly qualified and experienced. The faculty members have a wealth of knowledge and experience in the field of agriculture. They are committed to providing students with the best possible education.
3. Jayoti Vidyapeeth Women's University
Founded in 2OO8 next university on the Top MA History Colleges in Jaipur is a lively, research-led women's university with a varied student body of various countries, faiths, races, and ideologies. Tradition and modernity merge flawlessly to provide students with a secure, excellent living and studying environment. JV, a NAAC-accredited women's university with top-notch academics, offers a vibrant and multidisciplinary learning atmosphere that is suitable for personal and professional growth.
On November 30, 2018, NAAC certified the university with a 2.63 CGPA on a seven-point scale and a B+ grade.
The university was founded in rural areas to educate women in unconventional fields and fill the gap by offering all programmes under one roof for female candidates to provide skilled, educated, and disciplined candidates to serve as role models to society as women leaders in academic institutions.
The Arts Department at MJRPU has excellent infrastructure. The department has a well-equipped library and classrooms. The department also has a library with a large collection of books and journals on agriculture.
The MA department at MJRPU has a good placement record. Students from the department have been placed in government jobs, private sector jobs, and research institutes. The fees for the MA Agriculture program at MJRPU are affordable. The fees are comparable to other top agriculture colleges in Jaipur.
4.  University of Rajasthan law college
Subsequently next on the Top MA History Colleges in Jaipur is the University of Rajasthan created by Shri C. Rajagopalachari on February 20, 1949, emphasising excellence, rights, self-discipline, and self-restraint. The university's slogan, "dharma," encourages staff and students to improve the world via its instruction.
Rajasthan University's Law College is one of India's oldest and most esteemed. It was founded in 1947 and is connected with Rajasthan University. The college provides a five-year integrated LLB and a three-year LLM. It provides law PhDs.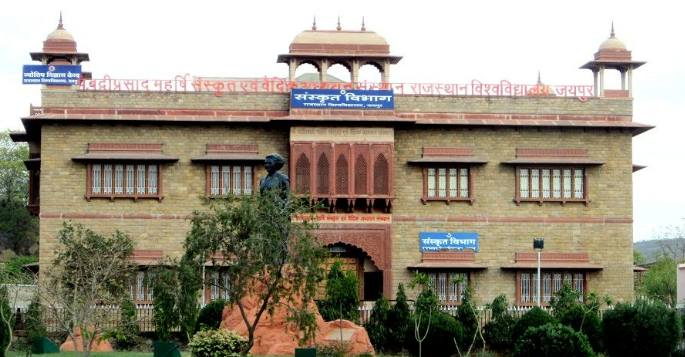 The faculty includes accomplished attorneys and legal experts. The college's library, moot court, and computer lab are all top-notch. The college places well. Its alumni include prominent attorneys, judges, and legal professionals. Rajasthan's capital, Jaipur, hosts the college. Beautiful Jaipur has a rich history and culture. Legal education and practice are very prominent there. The University of Rajasthan, legal College offers high-quality legal education at a reputable institution.
5. S.S. Jain Subodh PG Mahila Mahavidyalaya
On the rank fifth rank of the Top MA History Colleges in Jaipur is S.S. Jain Subodh Shiksha Samiti a trailblazer in education since 1918, bringing youth from diverse cultural backgrounds under one roof to impart higher education based on moral values. The founders of the Samiti transformed their vision into reality, making it a leading centre for an approach that helps students evolve into leaders and transforming agents who make significant contributions in all spheres of life. The Not-For-Profit Society has established seventeen institutions, offering state-of-the-art infrastructure, modern amenities, dynamic administration, highly devoted faculty, and a holistic approach to education.
The college is renowned for its academic excellence, with numerous achievements in merit holders, sports achievers, and award winners. It balances innovation with quality in education, ranging from school to postgraduate colleges, teachers' training colleges, and reputed professional institutions like MA MBA, MCA, and Law colleges.
In 2018, Samiti inaugurated Subodh Gym on Republic Day, showcasing its success in providing quality education with inaccessible fee structures. The name 'Subodh' translates to enlightenment and wisdom, and these qualities will always remain the benchmark for success.
Also, read Top Women Colleges in Jaipur
6. Maharishi Arvind Science and Management
Next on Top MA History Colleges in Jaipur is MAISM a premier institute of the distinguished non-profit Maharishi Arvind Group of Institutions maintained by the Arvind Bharti Vidyalaya Samiti, established in 1975 in Jaipur and inspired by the great yogi, thinker, and freedom warrior, and philosopher Maharishi Aurobindo. Since its founding, MAISM has provided industry-relevant training and is respectively on the list of Top Colleges in Jaipur.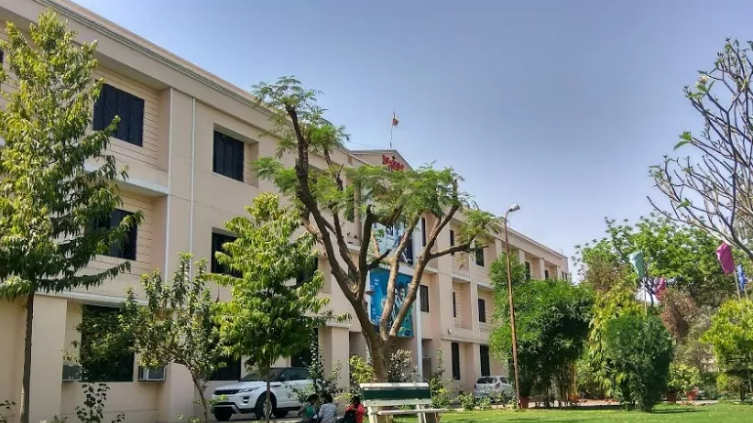 Since 1994, Maharishi Arvind Education Group has offered Job-Oriented & Professional Education in Science, Engineering & Technology, Management, Pharmacy, Computer Science, Commerce, and Research in Jaipur and Kota, Rajasthan.
Maharishi Arvind Education Group has helped Rajasthan flourish in education for 41 years. The Group has contributed equally to the national pool of managerial and technical professionals. Nearly 10,000 students study Professional & Technical courses. Over 1,000. numbers of well-educated academics and support personnel at educational institutions.
7. University of Technology Jaipur (UTJ)
Lastly of the Top MA History Colleges in Jaipur is the University of Technology, established by the Govt. of Rajasthan through the State Legislature under Act No 28 of 2017, which is a UGC-recognized university with 30 acres of campus. It offers quality education to students from various backgrounds and disciplines, focusing on various fields such as Engineering, Management, Law, Science, Arts, Commerce, Education, Languages, Agriculture, Medical and Health, Alternate Therapy, Religion, Telecommunication, and Information Technology.
The university has a long history of excellence and has achieved numerous accolades, including the World Record in the Largest Assembly of 1100 Robots in Telepathy Robotics, MOU with Infosys Technologies Ltd., tie-up with Florida Atlantica University, and membership with Microsoft Academic Alliance.
Graduates can explore job opportunities through campus placement drives, industrial tours, professional sessions, and career counselling, ensuring practical knowledge in their respective fields is provided to students, ensuring their success.
The University of Technology provides various courses in the field of Agriculture at the bachelor's and master's levels to teach students about the various farming methodologies and modern techniques of farming. The school makes the student a potential researcher in the field of agriculture giving him a chance to make new breeds which can bring a boost to the Indian agriculture economy.
Conclusion
Jaipur is a city of historical splendour and scholarly prominence, suitable for an MA in History. By studying history at these prestigious universities, you may solve the secrets of the past and contribute to our common human narrative. Top MA History Colleges in Jaipur provide an intellectually engaging atmosphere for students to research the past and develop deep insights into human history. These institutions are moulding future historians and academics with prominent professors, cutting-edge research, and a focus on critical thinking and analysis. Choose the institution that best fits your academic and professional goals as you begin this enriching academic adventure.
Also, read Top 20 Law Colleges in Jaipur