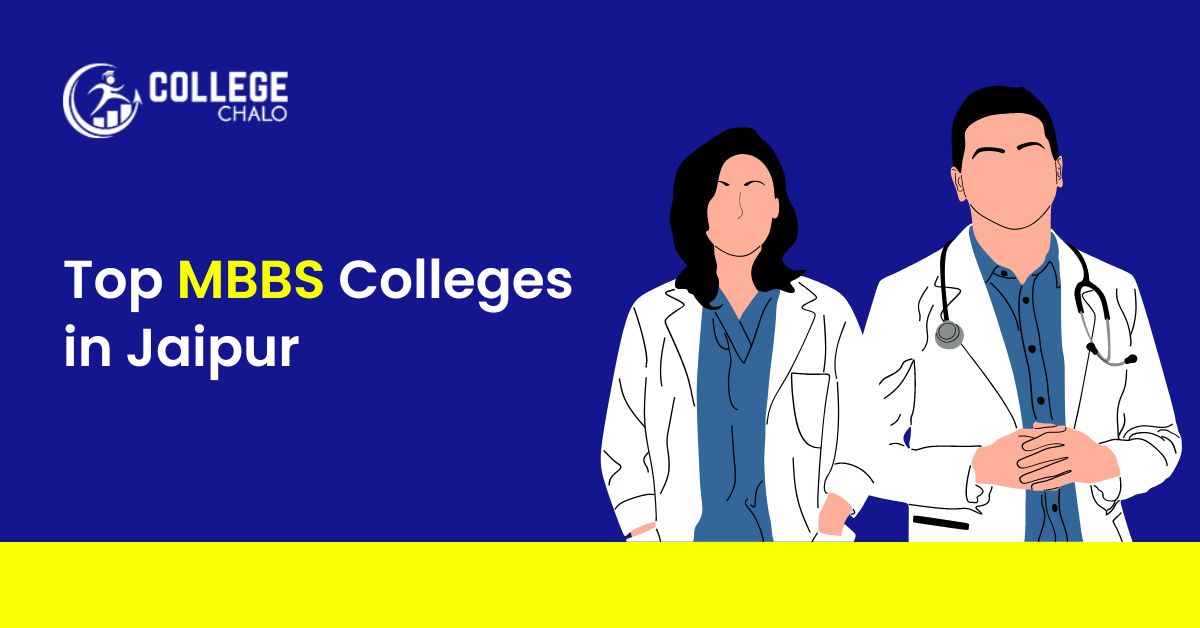 Top MBBS Colleges in Jaipur
Becoming a doctor requires effort, education, and responsibility. A variety of Top MBBS Colleges in Jaipur colleges are eager to develop young brains into qualified physicians. These best MBBS institutions in Jaipur provide a rewarding medical profession with cutting-edge facilities, top-notch professors, and a dedication to quality. In this article, we'll explore these prestigious institutions' prospects and medical influence.
Also, read Top BPharma Colleges in Jaipur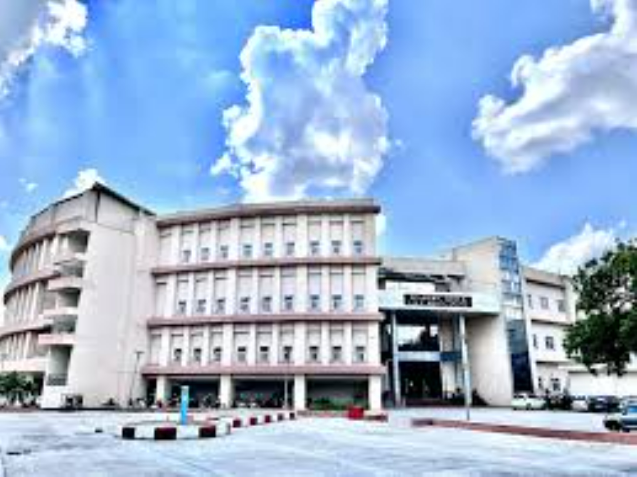 Top MBBS Colleges in Jaipur
SMS Medical College
RUHS College of Medical Sciences
Jaipur National University Medical College
Mahatma Gandhi Medical College and Hospital
National Institute of Medical Sciences and Research (NIMS)
1. SMS Medical College
One of India's oldest and most esteemed medical institutions on the Top MBBS Colleges in Jaipur is SMS Medical College, which is situated in Jaipur, Rajasthan. The college was founded in 1947, shortly after India gained independence, and was the 15th medical education centre in the nation. With Dr G.N. Sen as its first principal, the college opened in the south wing of SMS Hospital and the Jaipur Medical Association building.
SMS Medical College is India's top medical school, with contemporary facilities, labs, and teachers. The college provides undergraduate, postgraduate, and doctorate medical and allied health programmes. The college is affiliated with the Rajasthan University of Health Sciences and collaborates with various prestigious national and international institutions for research and exchange.
SMS Medical College is noted for its top-notch academic atmosphere, facilities, and research and innovation. Several college graduates have made substantial contributions to healthcare and society. SMS Medical College inspires and educates India's healthcare workers.
2. RUHS College of Medical Sciences
Next on the Top MBBS Colleges in Jaipur is Rajasthan University of Health Sciences (RUHS), established under the Act of State Government" The Rajasthan University of Health Sciences Act, 2005″ (Act No. 1 of 2005)" on the 25th day of February 2005. The University aims to disseminate and advance knowledge in medical and health sciences.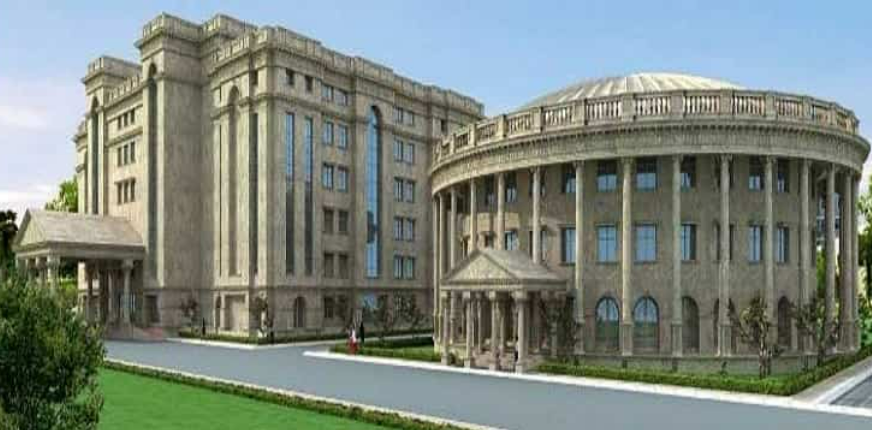 The University provides academic and research facilities in various streams to the students studying in various Government Colleges (Medical, Dental, Nursing, Pharmacy & Paramedical) and private colleges/institutions affiliated with this University. The University endeavours the process of making itself a leader in world-class medical education by focusing on systemic instructions, teaching, training and research activities.
With the finest in clinical care, innovative knowledge, and scientific discovery, the Rajasthan University of Health Sciences strives to improve the health of people and communities. Its goal is to improve health care by increasing the number of trained medical experts who can respond to regional, national, and worldwide health issues via the application and dissemination of their expertise. It aims at developing the education of health professionals who can apply and communicate their knowledge for the well-being of the community and inculcate responsiveness towards health needs at local, national and international levels
3. Jaipur National University Medical College
Next college on the Top MBBS Colleges in Jaipur is the famous JNU Hospital & Medical College, part of Jaipur National University is the next top 20 medical college in Jaipur. Established in 2007, the private medical institution affiliated with Jaipur National University (JNU) offers MBBS, MD, MS, and other postgraduate degrees. This private medical college in Rajasthan is renowned for its exceptional infrastructure, advanced technology, experienced faculty, and skilled paramedical staff.
It is one of the best private medical colleges in Rajasthan that offers world-class infrastructure, innovative technology, highly experienced and qualified faculty, and skilled paramedical staff. It is an icon of healthcare for the local community that provides extensive social outreach programs like outstation OPDs, free health camps, CMEs for the medical fraternity, and public awareness talks.
The college provides the medical fraternity with 150 MBBS clinical doctors every year through its rigorous theoretical as well as practical coursework and hands-on training to provide efficacious and viable healthcare services to society.
The institution provides a comprehensive MBBS programme that prepares students for medical careers via quality, innovation, and holistic growth.
The college's curriculum combines theory and practice to provide students with a well-rounded education. Renowned medical faculty advise students, creating a suitable learning environment. The institution has contemporary labs, lecture rooms, and a library to help students succeed academically.
Also, read Top BSc Nursing Colleges in Jaipur
4. Mahatma Gandhi University of Medical Sciences & Technology (MGUMST)
MGUMST is a private medical university located in Jaipur, Rajasthan, India. It was founded in 2008 and is recognised for its dedication to truth and service. The university, named after Mahatma Gandhi, has experienced significant growth and now provides excellent medical education and research prospects.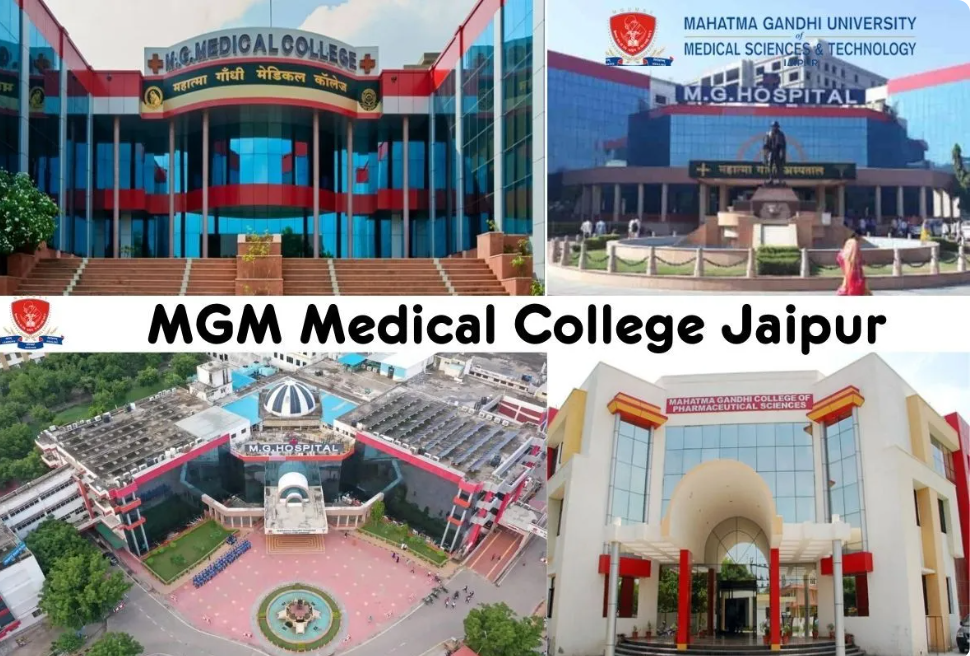 MGUMST has enhanced its academic and research offerings by investing in advanced medical technology and infrastructure, aiming to enhance students' learning experiences. To encourage information sharing and research alliances, it has partnered with famous national and international medical institutes. MGUMST has garnered several accolades for its medical education and research, acknowledging its devotion to cutting-edge research and teaching quality.
Research and creativity are valued at the institution, encouraging students to advance medical knowledge. Seminars, seminars, and research projects let students learn more about medical issues.
The college promotes well-roundedness beyond academics. Extracurricular activities and student organisations foster leadership, personal growth, and community participation.
5. NIIMS University
Composite model universities are among India's top universities and Rajasthan's largest self-financed institution is also on Top MBBS Colleges in Jaipur. NIIMS University, renowned for its quality teaching and action-oriented research in all fields, is located on a sprawling campus surrounded by the Aravali hills in one of India's most beautiful cities, Jaipur.
Established under the Nims University Act, 2008, enacted by the Government of Rajasthan and recognised by the Government of India under Sections 2(f) of the University Grants Commissions Act, 1956, it is one of the few professional universities in the nation with all modern amenities and high-quality education in a variety of degree programmes. MCI, DCI, PCI, INC, RNC, BCI, AICTE, RPC, and AIU recognise the University.
NIMS is an oasis for students in the predominantly arid region, offering more than 450 courses in medical, dental, pharmacy, paramedical, physiotherapy, nursing, allied health sciences, engineering & technology, advanced sciences, management & commerce, computer science & engineering, architecture, humanities, fashion design, hotel management, mass & media, law, and more to prepare young minds for a better future.
NIIMS emphasises practical experience. Students may receive practical experience and improve their clinical abilities and patient care via partnerships with top Jaipur hospitals and healthcare organisations. This experience prepares students for medical practice issues.
Conclusion
As we end our tour of Top MBBS Colleges in Jaipur it's clear that the Pink City is a cultural hotspot and an educational hub for medical students. This blog's institutions are more than buildings—they nourish aspirations, knowledge, and healthcare. The rigorous academic curriculum, hands-on clinical experience, and holistic development at these universities are designed to create people who will cure illnesses and advance medical research and society. Thus, applicants may trust these organisations to lead them along a road of possibility and greatness.
Also, read Top Women Colleges in Jaipur