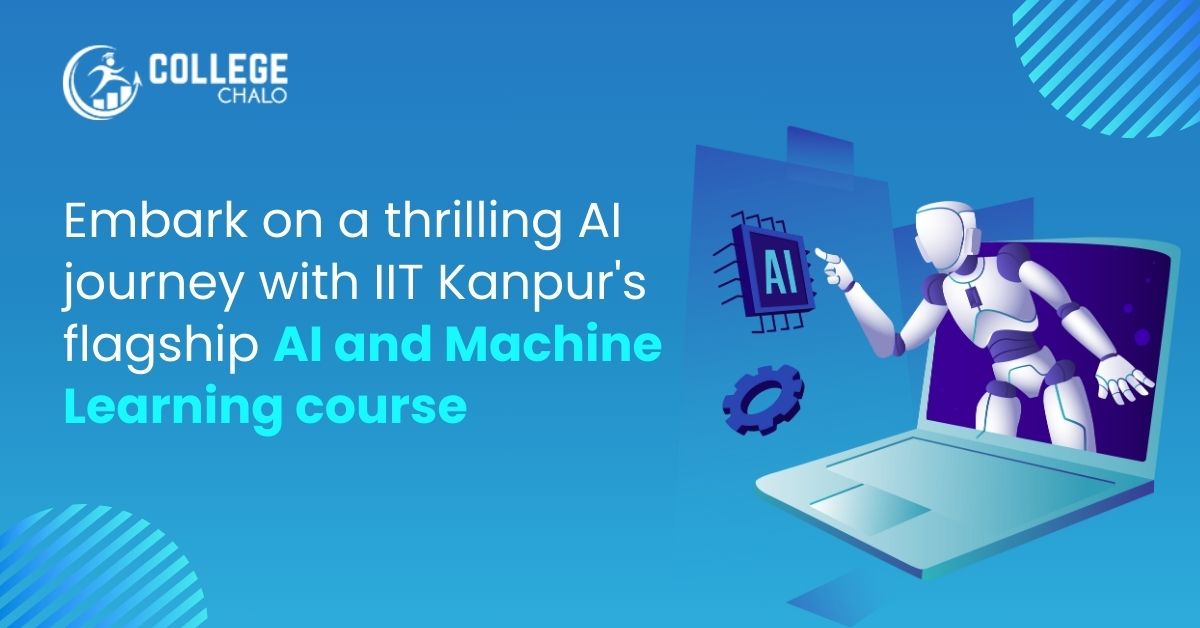 IIT Kanpur's Professional Certificate Course in AI and Machine Learning 2023
Artificial intelligence (AI) and machine learning have undeniably emerged as integral facets of our daily existence, simplifying tasks through innovative applications like Chat GPT.
The increasing influence of AI and Machine learning has spawned a burgeoning job market in this dynamic sector, spurring a growing interest in pursuing careers in artificial intelligence and machine learning. A significant development in this realm is the introduction of a professional certificate course by the esteemed Indian Institute of Technology (IIT) in Kanpur.
Also, read Exclusive Online and Offline Courses by IIT Bombay, IIT Madras, and IIT Mandi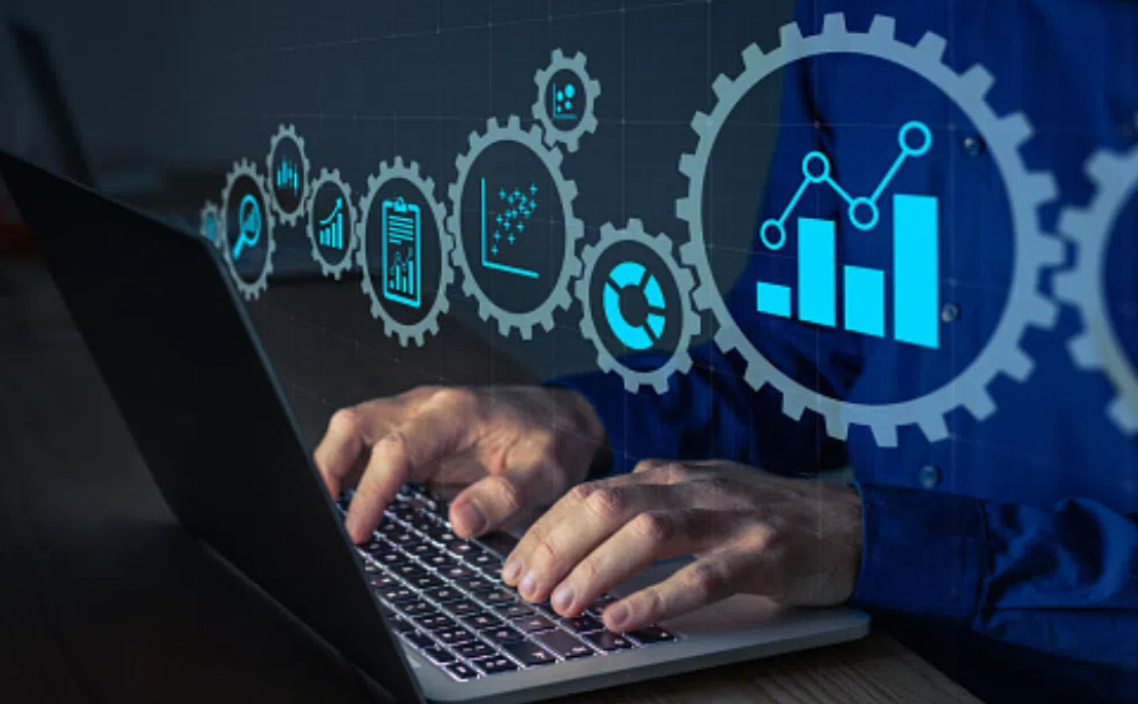 IIT Kanpur's recent launch of a professional certificate course in AI and machine learning spans 11 months and adopts an online boot camp format.
Career Advancement Through IIT Kanpur's AI and Machine Learning Program
Ideal admittance applicants have over two years of professional experience.
Software engineers, IT professionals, product managers, data specialists, and consultants are among the program's clients.
IIT Kanpur reports that graduates of the professional certificate degree in artificial intelligence and machine learning may expect various career options with salaries between Rs 3 lakh and Rs 20 lakh.
The expanding realm of AI and machine learning coupled with the substantial growth in job opportunities, renders courses like the one offered by IIT Kanpur an enticing choice for individuals keen on embarking on a rewarding career in this growing sector.
In an era characterized by digital transformation and technological innovation, the adoption of AI and machine learning is poised to continue its ascendancy, assuring that the demand for adept professionals in this domain remains robust. The Professional Certificate Course in AI and Machine Learning at IIT Kanpur offers a gateway to career advancement by imparting in-demand skills.
Also, read Data Science and Machine Learning: Key Differences, Top Courses, and Best Books
Course Highlights
Medium Of Instructions: English
Mode Of Learning: Self-Study, Virtual Classroom
Mode Of Delivery: Video and Text-Based
Course Overview
E&ICT Academy, IIT Kanpur, is offering an 11-month online bootcamp course called the Professional Certificate Course in AI and Machine Learning in association with Simplilearn. This course empowers candidates to elevate their careers by mastering sought-after skills in machine learning, ChatGPT, artificial intelligence, and more.
The program incorporates live masterclasses from distinguished faculties at IIT Kanpur. Participants in this cohort-based program undergo experiential learning and engage with over 14 practical frameworks and tools, effectively preparing them for professional roles.
Programme Offerings
Live masterclasses
Job assistance
Simplilearn Career Service
25+ industry-relevant projects
14+ practical tools
4 live sessions
Mock interview sessions
Capstone Projects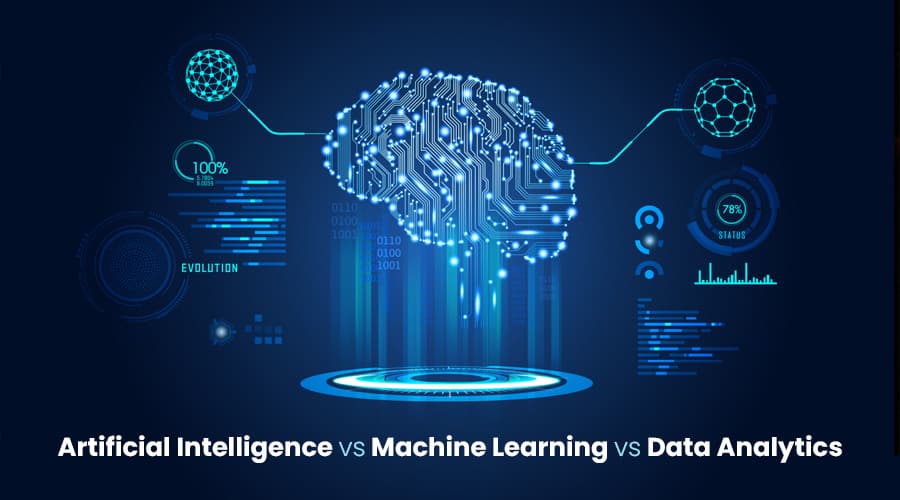 Courses and Certificate Fees
Certificate Availability: Yes
Certificate Providing Authority: IIT Kanpur
The official website of IIT Kanpur provides information indicating that the fee for the Professional Certificate Course in AI and Machine Learning is set at Rs 1,53,400.
Eligibility Criteria
Academic Qualifications:
A valid bachelor's degree with a minimum of 50%
Prior knowledge in topics like programming and mathematics
Work Experience:
A formal work experience of 2+ years is preferred
Certification Qualifying Details:
Upon successful completion, students will receive a Professional Certificate Course in AI and Machine Learning from E&ICT Academy, IIT Kanpur.
What You Will Learn
Upon completion of the Professional Certificate Course in AI and Machine Learning, candidates will be equipped to:
Understand the significance, stages, applications, purpose, scope, and impacts of AI and ML.
Grasp various data science processes, including data wrangling, data visualization, data exploration, hypothesis building, and testing.
Gain expertise in using the NumPy and scikit-learn packages.
Validate machine learning models by interpreting various accuracy metrics.
Explore applications of deep learning and parallel computing with high-performance GPUs.
Understand the fundamentals and workings of natural language generation and natural language processing.
Learn to apply Deep Learning and Machine Learning to NLP.
Perform text-to-speech conversion through automated speech recognition.
Comprehend the theory of reinforcement learning.
Acquire skills in trending AI topics like generative AI, explainable AI, GPT, and generative modelling.
Explore the applications of OpenAI, ChatGPT, DALL-E, and Midjourney.
Who Should Consider This Course?
This course is suitable for individuals interested in various roles, including:
Data Analyst
Data Scientist
Machine Learning Engineer
Data Engineer
Business Intelligence Developer
For those keen on creating self-running AI tools and pursuing careers in the aforementioned roles, this course is an ideal fit.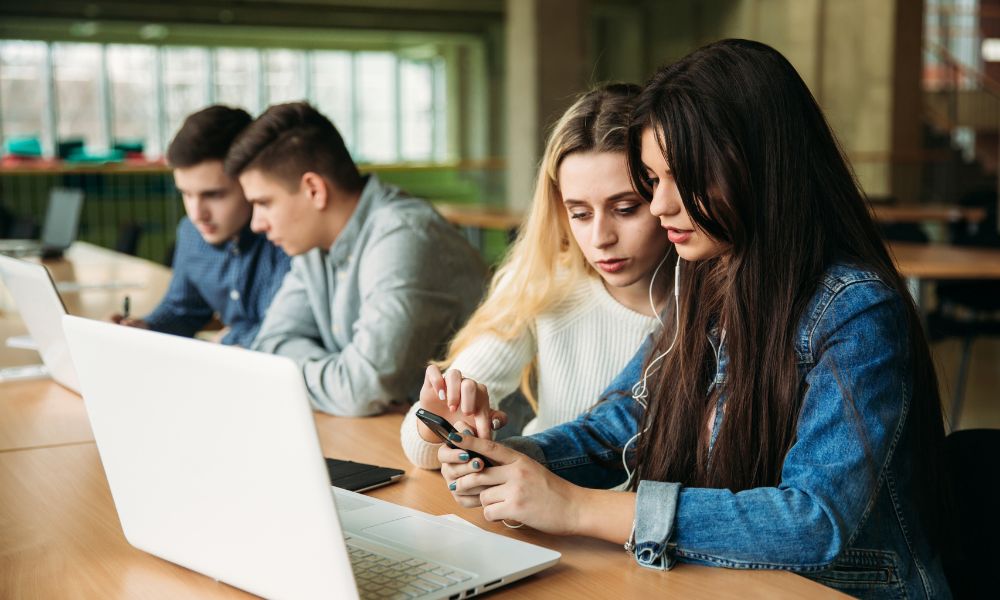 Admission Details
The admission process for the Professional Certificate Course in AI and Machine Learning comprises three steps:
Step 1: Visit the URL https://ifacet.iitk.ac.in/professional-certificate-course-in-ai-and-machine-learning/.
Step 2: Submit an application detailing personal information and reasons for enrolling.
Step 3: An admission panel will evaluate applications and shortlist candidates.
Step 4: Selected candidates can join the course upon payment of the admission fee.
Application Details
Candidates must provide basic information such as name, country, mobile number, and total years of experience to initiate the application.
FAQs
Q1: Will a formal work experience of less than 2 years suffice for admission?
A1: A minimum of two formal years of work experience is required for this course.
Q2: When does Simplilearn's career assistance become active?
A2: Career assistance begins after students complete their course studies.
Q3: How many projects are conducted during the online Professional Certificate Course in AI and Machine Learning?
A3: Over 25 industry-relevant projects are part of the experiential learning at Simplilearn.
Q4: Do students of the Professional Certificate Course in AI and Machine Learning have access to mock interview sessions through Simplilearn Career Service?
A4: Students have access to mock interview sessions to excel in technical interviews.
Q5: How many live sessions can students access during the course?
A5: Students can attend four different live sessions on topics like ChatGPT, Generative AI, OpenAI, and more.
Conclusion
IIT Kanpur's Professional Certificate Course in AI and Machine Learning offers a great chance in this fast-growing field. As AI transforms lives and drives digital transformation, the demand for AI experts is rising. IIT Kanpur's 11-month online boot camp, including live masterclasses from prominent professors, prepares students for AI's fast-paced environment.
Graduates are prepared to work as data analysts, scientists, machine learning engineers, data engineers, and business intelligence developers with a strong understanding of deep learning, natural language processing, reinforcement learning, and AI trends. The degree has a promising future in the field of artificial intelligence, thanks to IIT Kanpur's reputation for excellence.
Also, read 5 High Income In-Demand Skills to Learn in 2023