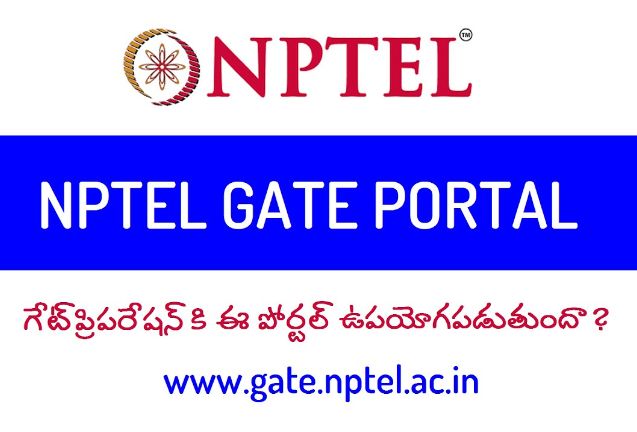 IIT Madras NPTEL-GATE Portal for Free GATE Prep: Over 50,700 Aspirants Opt for
In the dynamic and competitive realm of entrance examinations, the IIT Madras NPTEL-GATE Portal emerges as a guiding force, providing an extensive array of free and comprehensive resources to aspirants gearing up for the formidable Graduate Aptitude Test in Engineering (GATE). This collaborative venture by the esteemed IITs and IISc, generously sponsored by Amadeus Labs Bengaluru, has not only gained traction but has become a transformative journey for thousands since its inception in August 2022.
Also, read GATE 2024: Application Process, Exam Dates, and Eligibility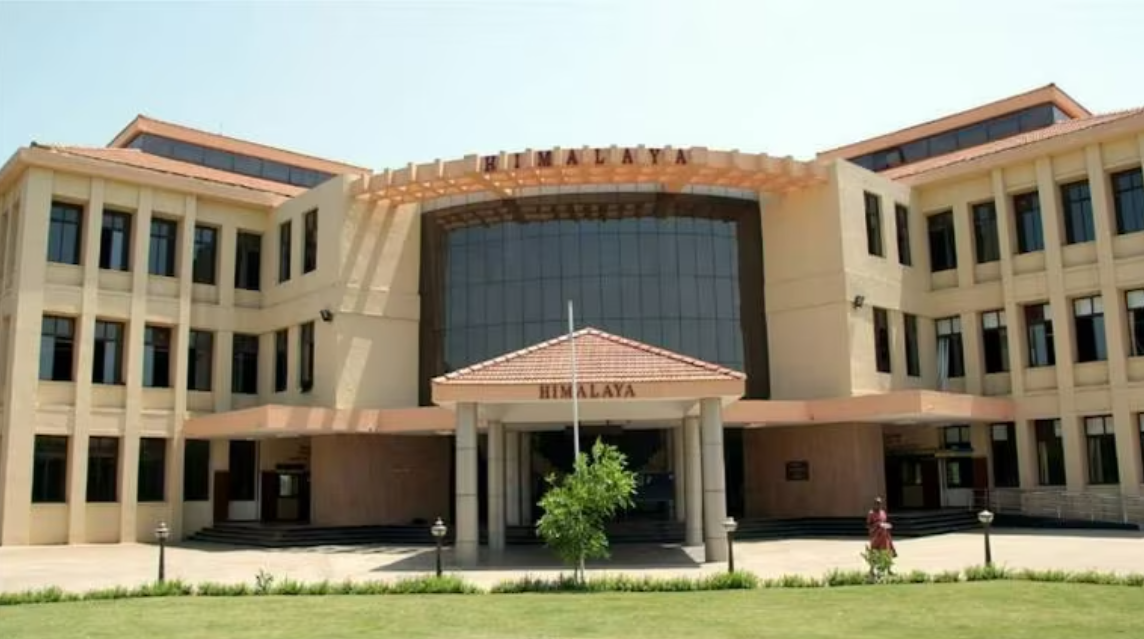 Over 50,700 Aspirants Join the Journey
The IIT Madras NPTEL-GATE Portal has become more than a study aid; it's a community hub. With over 50,700 registrations, it's not just a number but a testament to the growing family of learners seeking quality education. Each registration signifies a story, an ambition, and a commitment to reaching new academic heights.
Also, read GATE 2024: Insights, Predictions, Tips
Knowledge Chronicles: 16+ Years of GATE Exam Topics Unraveled
Dive into the portal's treasure trove of previous years' questions (PYQs) spanning 2007–2022. This archive isn't just a collection of questions; it's a journey through the evolution of the GATE exam. It's like a time capsule, providing a rich understanding of each subject beyond just exam preparation.
Navigating Success with Mock Tests and Live Sessions
GATE preparation is not a solo mission here. The portal offers 115 thoughtfully crafted mock tests across six vital subjects, creating a roadmap for aspirants. These tests are more than assessments; they are guiding lights, revealing strengths and areas for improvement. Live sessions add a dynamic touch, making learning interactive and creating a sense of community among aspirants.
Triumph Tales: Insights from GATE Toppers
Step into the virtual hallways, where success stories resonate. Ram Balaji, the #1 GATE rank holder in 2022, considers the portal's video solutions, tips, tricks, and precise content mapping as companions in his triumph. Shantanu Dhara, at GATE Rank 318, credits the portal for fostering conceptual clarity and enhancing problem-solving skills. Gaurav Bholanath Mungekar, positioned at GATE Rank 894, appreciates the portal's in-depth explanations of past years' questions and motivating assignments.
Future Horizons: Continuing the Legacy of Educational Empowerment
As the current semester unfolds, the NPTEL-GATE Portal stands as a reliable guide. With 19 mock tests completed and live sessions in full swing, the portal remains committed to breaking educational barriers. It's not just a platform; it's a transformative force, shaping the educational journey for aspirants nationwide.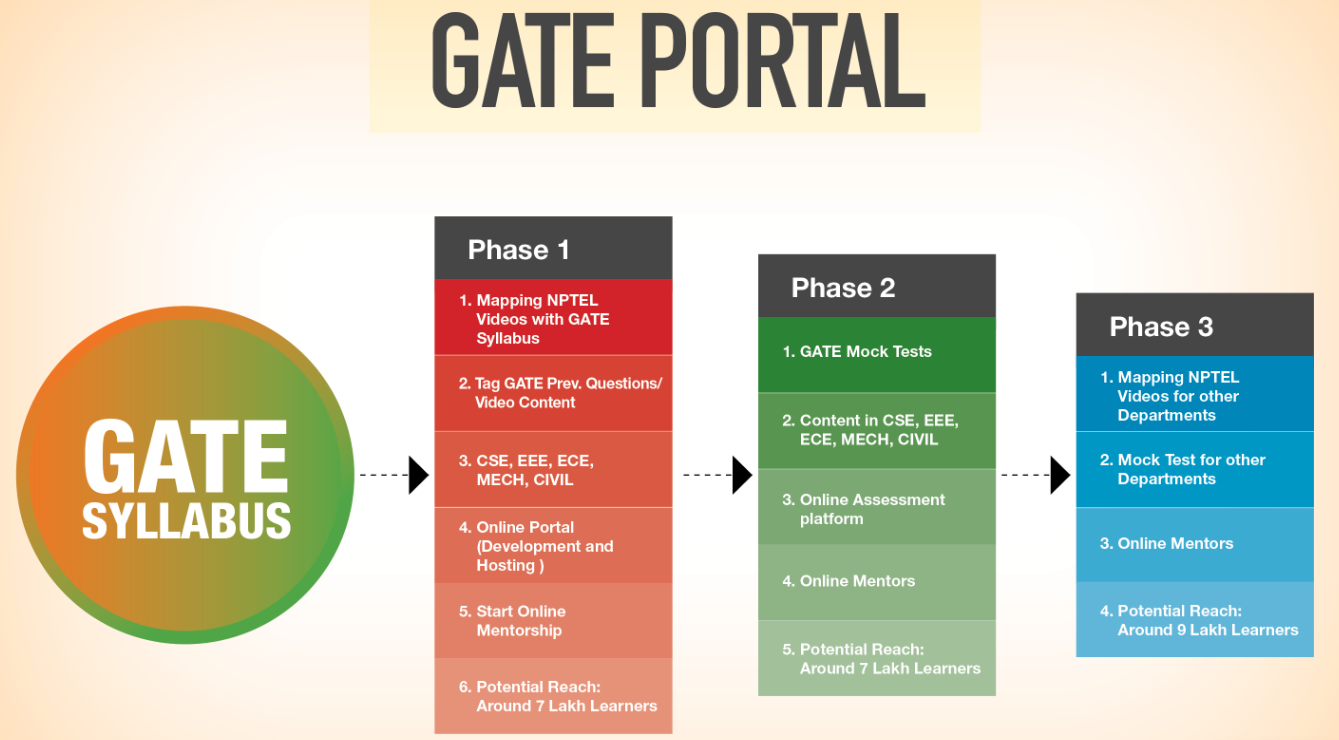 The Culmination: A Legacy of Academic Excellence
In summary, the IIT Madras NPTEL-GATE Portal is not just a tool; it's a catalyst for dreams. By providing free resources, PYQs, classes, and mock tests, it empowers aspirants to dream big and navigate the path to success. The portal's role in ushering in a new era in education is clear; it holds the key to unlocking aspirations for countless GATE hopefuls, creating a legacy of academic excellence.
Beyond Academics: A Human Touch to Learning
The journey with the IIT Madras NPTEL-GATE Portal is not merely an academic pursuit; it's an odyssey of growth, empowerment, and the pursuit of excellence. It's about nurturing dreams and providing a platform where aspirations take flight.
The portal's impact goes beyond the confines of traditional learning, creating a supportive space for students to explore, learn, and thrive.As the portal evolves, it stands as a testament to the power of collaborative initiatives and free education. It's a beacon of hope for those who believe in the transformative impact of accessible learning. The IIT Madras NPTEL-GATE Portal is not just a study companion; it's a partner in the journey of self-discovery and academic achievement.
Final Note
In conclusion, the NPTEL-GATE Portal isn't just about preparing for an exam; it's about preparing for the future. It's about fostering a love for learning, breaking down barriers, and unlocking the full potential of every aspirant. The journey continues, and as the portal paves the way for new beginnings, it leaves behind a legacy of empowerment, knowledge, and dreams fulfilled.
Also, read GATE 2024 Introduces Data Science and Artificial Intelligence