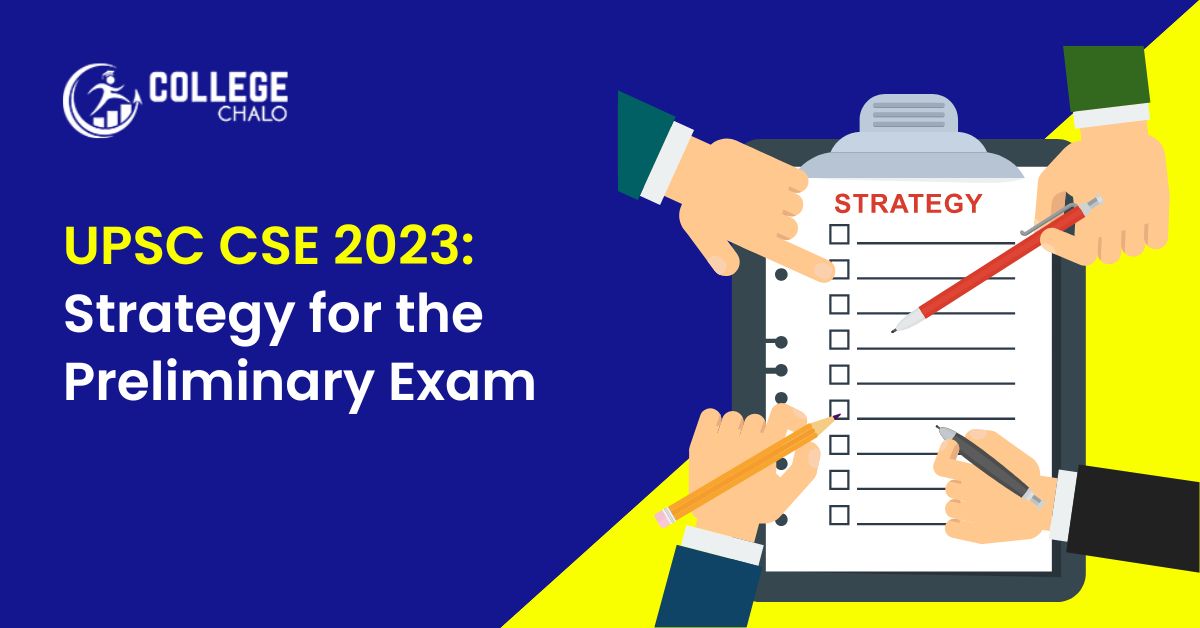 UPSC CSE 2023: Strategy for the Preliminary Exam
Cracking the Code to UPSC CSE 2023: A Comprehensive Strategy for the Preliminary Exam
The UPSC Civil Services Examination 2023 is an illustrious path pursued by many aspirants who aspire to serve their nation in various administrative capacities. With its intricate syllabus and rigorous selection process, this exam stands as a true test of an individual's determination, knowledge, and strategy. At the forefront of this journey lies the UPSC IAS Prelims, the first stage that acts as a crucial stepping stone toward the ultimate goal.
Also, read Best 5 Easiest Subjects for UPSC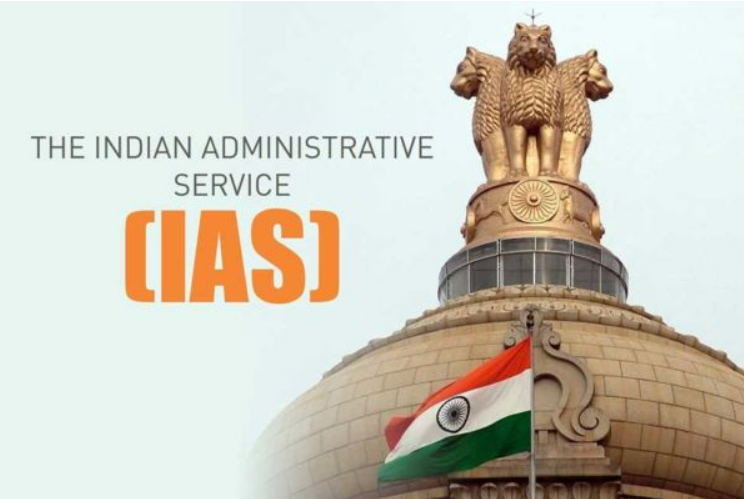 Significance of UPSC CSE Prelims
The UPSC CSE Prelims, also known as the Civil Services Preliminary Examination, serves as the preliminary round of this multifaceted examination. It is a screening test that narrows down the vast pool of candidates for the subsequent stages, namely the Mains Examination and the Interview. Comprising two papers – General Studies 1 and General Studies 2 (CSAT) – the Prelims poses questions of an objective nature, primarily in the Multiple Choice Question (MCQ) format.
Prelims Exam Pattern
General Studies 1 (GS 1): This paper carries 200 marks, encompassing 100 questions to be attempted in a time frame of 2 hours. Negative marking applies, underscoring the importance of precision. The nature of this paper is merit ranking, implying that the marks secured here contribute to determining the candidate's position in the ranking.
General Studies 2 (CSAT): Accounting for the same marks and duration, this paper features 80 questions. While negative marking persists, CSAT serves as a qualifying paper. To qualify, candidates need to secure a minimum of 33% in this paper.
Also, read 5 Mistakes to Avoid While Preparing for UPSC Prelims
Top 10 Strategies to Excel in UPSC CSE 2023 Preliminary Exam
The UPSC Civil Services Examination (CSE) stands as an international benchmark for its rigorousness, and the Preliminary Exam marks the starting point of this journey. To unravel the intricacies of UPSC CSE 2023, adopting a comprehensive strategy for the Preliminary Exam is paramount. Here's a roadmap of key considerations: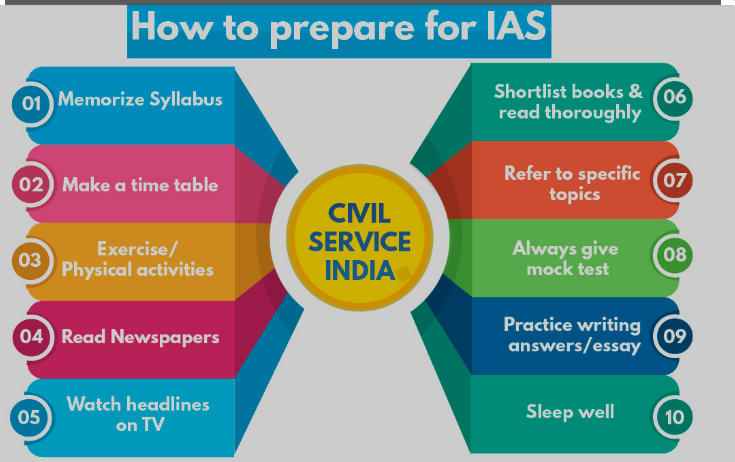 1. Adopt a Long-term Outlook: The UPSC CSE journey is not a sprint; it's a year-long marathon. Acknowledge the overlap between Prelims and Mains syllabi, shaping your note-taking and revision strategies accordingly.
2. Embrace the Power of Current Affairs: Meld current affairs into your daily routine by engaging with reputable sources such as The Hindu, Yojana, and PIB. Balance static and dynamic aspects for comprehensive understanding.
3. Build a Strong Foundation: Commence with NCERT books to establish a solid foundation. Gradually transition to standard books aligned with the syllabus. Familiarize yourself with the previous years' question patterns to fine-tune your preparation.
4. Time Management for Success: Effectively manage your time during the three-hour exam. Swift comprehension of questions, crafting coherent responses, and judicious allocation of time are vital skills to cultivate.
5. Strategize Your Revision: Set aside weekends for rigorous revision, which is vital for retaining concepts. Mock tests are a pivotal component of your preparation; they provide insight into your performance and help refine your accuracy.
6. Mastering CSAT: While CSAT is a qualifying paper, ensure you comfortably surpass the qualifying score of 33%. Regular practice and mock tests play a pivotal role in enhancing your performance.
7. Optimize Your Screen Time: Redirect your focus from non-study activities to intensive exam preparation. Limit screen time to optimize your efficiency and concentration.
8. Study with a partner: Embark on the journey with a study partner. Collaborative learning boosts motivation, sustains accountability, and facilitates discussions, enhancing comprehension.
9. Balance with Breaks and Self-Confidence: Incorporate breaks in your study routine to rejuvenate your mind. Uphold self-belief, as cracking UPSC CSE, though challenging, is within your reach. Uphold positivity and unwavering determination.
10. Nurturing Positivity: Infuse enjoyment into your preparation journey. Maintaining a positive mindset significantly enhances your chances of success.
Best Books for UPSC CSE 2023
"Indian Polity" by M. Laxmikanth:
This all-encompassing book is usually considered required reading for anybody interested in Indian politics. It provides a comprehensive overview of India's political structure, government, and constitution. With its lucid explanations and systematic organization, it's an excellent resource to grasp the intricacies of Indian polity.
"Indian Economy" by Ramesh Singh:
Ramesh Singh's book covers economic growth, planning, agriculture, industry, and more in a thorough survey of the Indian economy. Its clear language and extensive economic coverage make it vital for understanding India's economy.
"History of India" by Spectrum: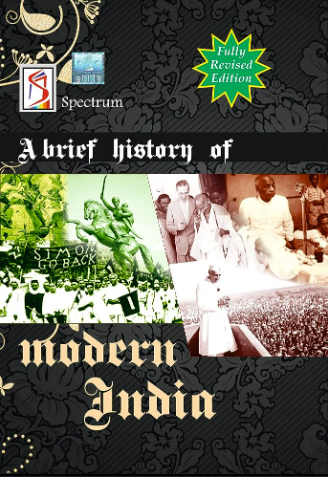 This book is a treasure trove of historical information, spanning from ancient times to the modern era. It meticulously traces India's historical journey, covering cultural, social, economic, and political aspects. Spectrum's book is known for its comprehensive coverage and is particularly useful for those seeking a holistic understanding of India's past.
"Geography" by Goh Cheng Leong:
Goh Cheng Leong's book is a go-to resource for understanding India's geography. It delves into both physical and human geography, elucidating concepts related to landforms, climate, population, urbanization, and more. The book's detailed maps and illustrations further enhance the learning experience.
"General Science" by Arihant:
This book offers a wealth of ancient to present history. It exhaustively covers India's cultural, social, economic, and political history.. With its concise explanations and practice questions, it aids candidates in grasping scientific concepts effectively.
Conclusion
Finally, passing the UPSC CSE 2023 Preliminary Exam requires careful planning, early preparation, and perseverance. Early start and concentration on essentials guarantee full syllabus covering and a solid foundation. Success requires practice, mock exams, and time management. Quality materials including books on Indian Polity, Economy, and more, online courses, and coaching enhance your preparation. Believing in yourself and being optimistic will help you pass the test. Remember, with the correct plan and constant work, you may pass the UPSC CSE Preliminary Exam.
Also, read Best Economics Books for UPSC in 2023